Charles Barkley Is Finally a Champion at Something
Plenty of all-time great basketball players have never managed to win an NBA championship. In the league today, you've got James Harden, Russell Westbrook, and Carmelo Anthony to name just three. The further back you go, the longer the list gets, with Allen Iverson, Patrick Ewing, and Karl Malone all joining the ranks of title-less players.
Yet the most high-profile player who never won a championship — and the one who gets it rubbed in his face the most often — is Charles Barkley. Fortunately for him, Barkley recently ended his championship drought, albeit in a completely different sport. Here we recap Barkley's Hall of Fame career, his abiding passion for golf, and the milestone he recently set.
Charles Barkley's NBA career in a nutshell
The Philadelphia 76ers selected Barkley with the fifth pick of the 1984 NBA draft. Barkley proved himself an impactful player right from the start, averaging 14 points and 8.6 rebounds per game as a rookie, per Basketball-reference.com. Those averages blossomed to 23 points and 14.6 rebounds in his third season, which also marked his first All-Star selection.
Ultimately Barkley spent 16 seasons in the NBA: eight with the 76ers, then four each with the Phoenix Suns and Houston Rockets. During his career, Barkley was an 11-time All-Star, a five-time All-NBA First Team selection, a one-time NBA rebounding leader, and a one-time league MVP.
Despite being listed at just 6-foot-6, Barkley established himself as one of the most physical players of his generation, easily dominating most of his competition. During the 1993 season when he won his sole MVP award, Barkley helped lead the Suns all the way to the NBA Finals.
Barkley performed well in the Finals, leading the Suns in points and rebounds (and nearly assists). Yet his heroic performances simply weren't enough to lift Phoenix past the Michael Jordan-led Bulls, who ultimately defeated the Suns in six games. That series was as close as Barkley would ever come to hoisting the Larry O'Brien Championship Trophy.
Barkley's love of golf
Barkley has long harbored a love for the game of golf. Sadly for Barkley, however, the game of golf has seldom loved him back. Over the last 20 years, Barkley's terrible skills on the golf course have become the stuff of legend in the worst possible way. In particular, Barkley has long had a golf swing almost too bad to believe.
Over the years, he's sought outside help again and again to try and improve his game, all to little avail. However, not long ago, reports on Golf Digest and other sites surfaced that Barkley managed to correct his atrocious swing. Of course, for the most part it was Barkley himself making those claims. This led many analysts to doubt whether he'd made any real improvements in his game.
Charles Barkley's long-overdue championship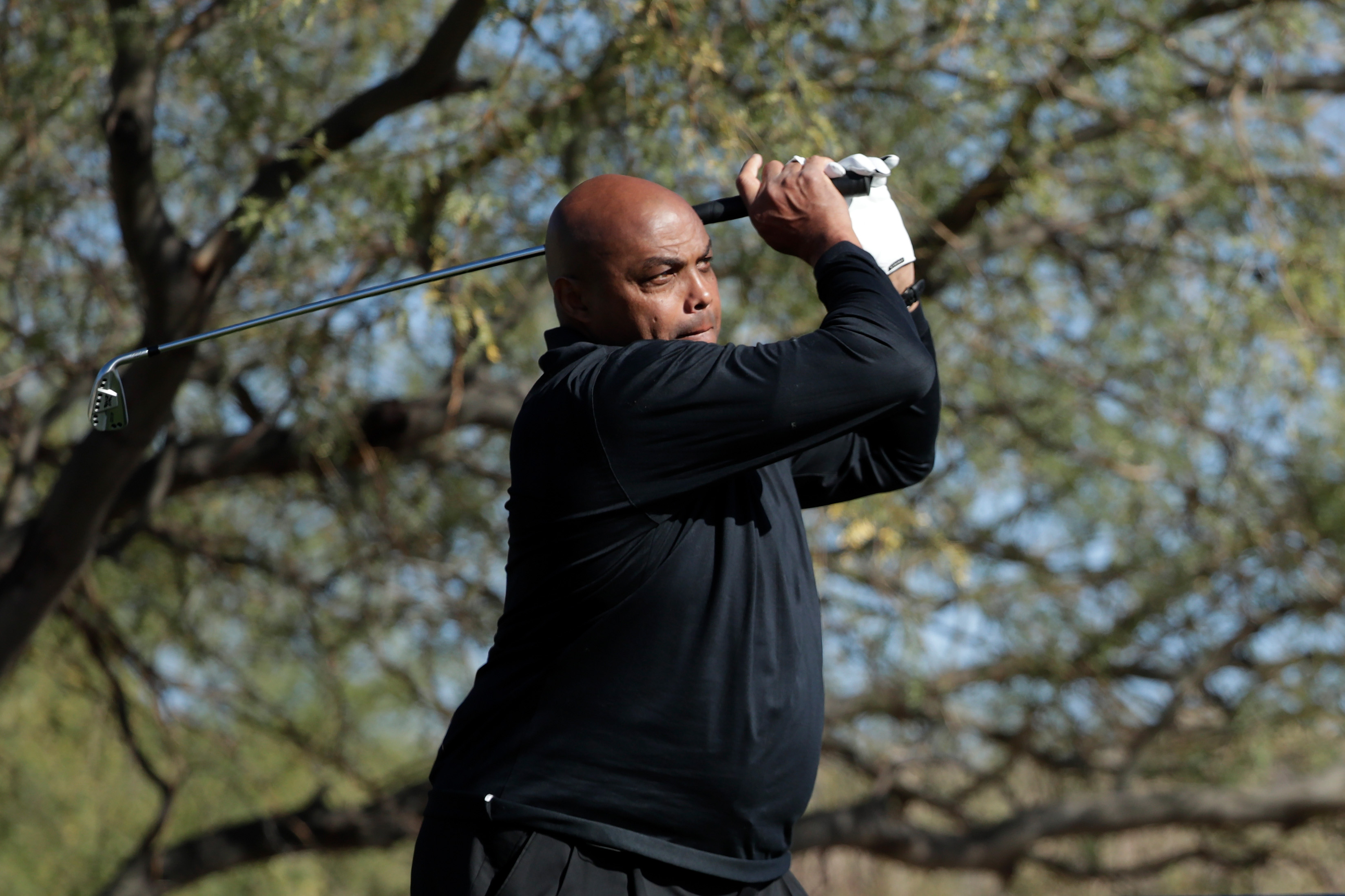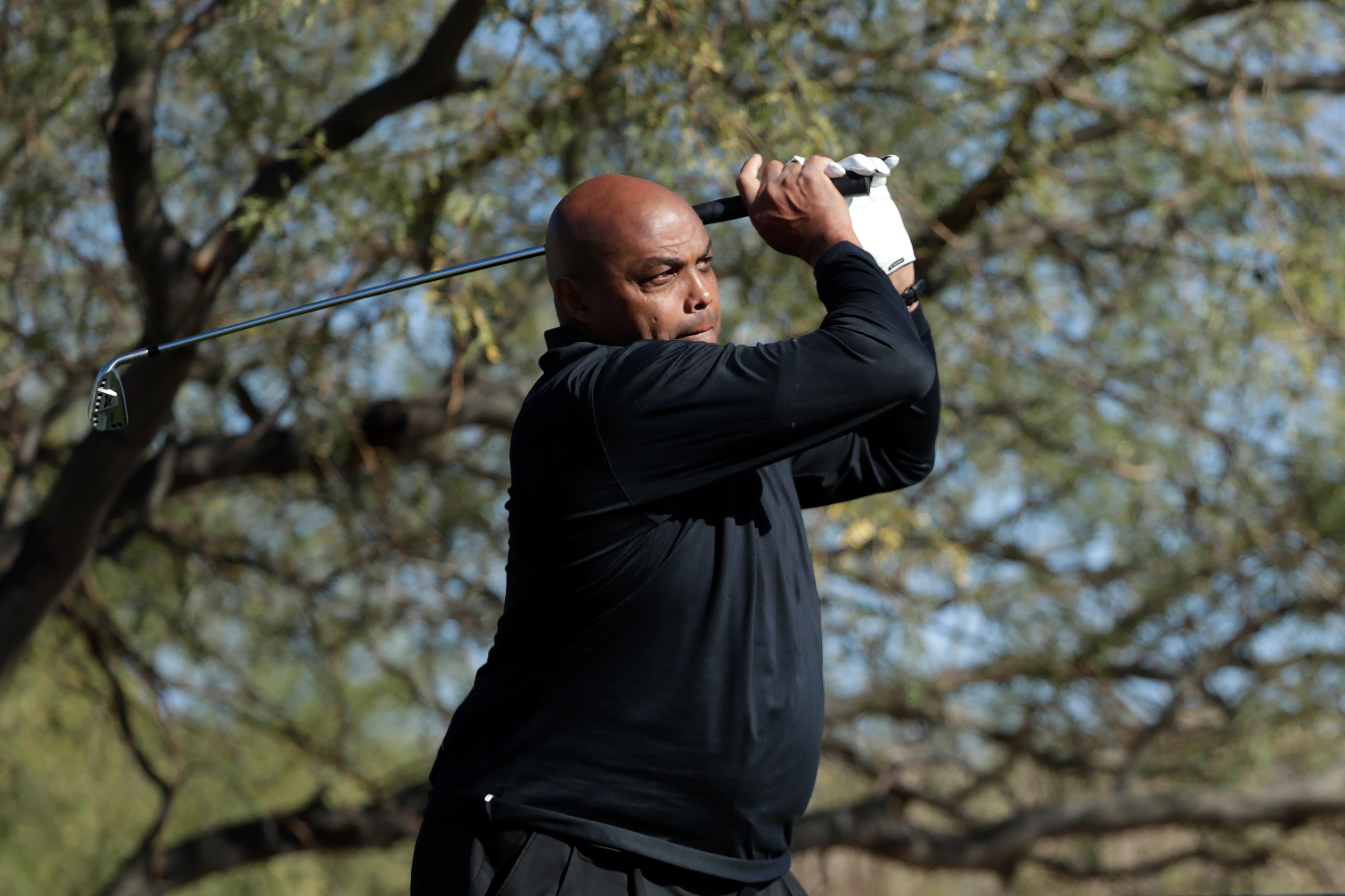 At the end of November, Barkley finally got his chance to prove whether his golf game had really turned a corner. He teamed up with the legendary Phil Mickelson to participate in The Match: Champions for Change golf contest. Barkley and Mickelson paired off against Peyton Manning and Stephen Curry—two non-professionals who are nonetheless known for their smooth golf games.
Manning and Curry went into the contest with heavily favored betting odds of -182, as reported on USA Today. Mickelson and Barkley's odds, meanwhile, were set at a relatively dismal +135. In other words, despite pairing with a former pro, Barkley was considered too atrocious to stand a real chance of winning.
In the end, Mickelson and Barkley managed to stun the oddsmakers by staging a 4 and 3 win. Of course, it should be noted that certain concessions were made to Barkley's less than stellar game. Most notably, as reported by Cbssports.com, Barkley was allowed to tee off from special "Chuck tees" located between 50 and 70 yards ahead of the other team's tees.
Even so, the win was no doubt a sweet one for Barkley. Not only did he overcome his golf struggles, but he also managed to finally secure a championship.