Charles Barkley Is Missing $45,000 From His Bank Account Because He Couldn't Keep His Mouth Shut as an NBA Player
Charles Barkley never met a controversy he couldn't embrace. From shrugging off any responsibilities as a role model to tossing fans through windows from time to time, Barkley had a reputation for off-the-court drama as a player. With that came some brushes with the NBA's disciplinary machine. Just his penchant for calling out officials cost him nearly $50,000 during his Hall of Fame career.
Even in retirement, Barkley continues to live life on his terms. He's not afraid to take stances that might be politically unpopular, and he's never shy about saying what he thinks. Colorful only scratches the surface of describing Barkley.
Charles Barkley had an entertaining if ring-free career
At Auburn, Charles Barkley led the program to its first-ever NCAA Tournament appearance before entering the 1984 NBA Draft. Though he claimed he tried to gain weight to discourage the Philadelphia 76ers from taking him with the fifth overall pick, the Sixers did it anyway.
Barkley had on-court success over eight seasons in Philadelphia, including seven All-NBA selections, but the Sixers never advanced past the conference finals. Dubbed the Round Mound of Rebound while at Auburn, Barkley led the NBA in offensive rebounds three times and topped the circuit in rebounds per game in 1986–87. That despite being listed generously at 6-foot-6 and playing power forward.
Traded to the Phoenix Suns, he was the NBA MVP in 1992–93 and led the team to the NBA Finals. Michael Jordan and the Chicago Bulls ended the championship dream, and Barkley never got back to the big series at the end. After four years in Phoenix, Barkley lobbied for a trade to the Houston Rockets. But despite the presence of Barkley, Hakeem Olajuwon, Clyde Drexler, and (briefly) Scottie Pippen, that team never won a title, either.
In December 1999, Barkley tore his quadriceps tendon. The injury was labeled career-ending, but he returned to log six minutes in the Rockets' season finale, scoring a basket before sliding into retirement.
He's followed that with a colorful and controversial second career as a studio analyst with TNT's Inside the NBA. His never-ending battles with Shaquille O'Neal are a highlight of many broadcasts.
Barkley couldn't stop himself from bashing the officials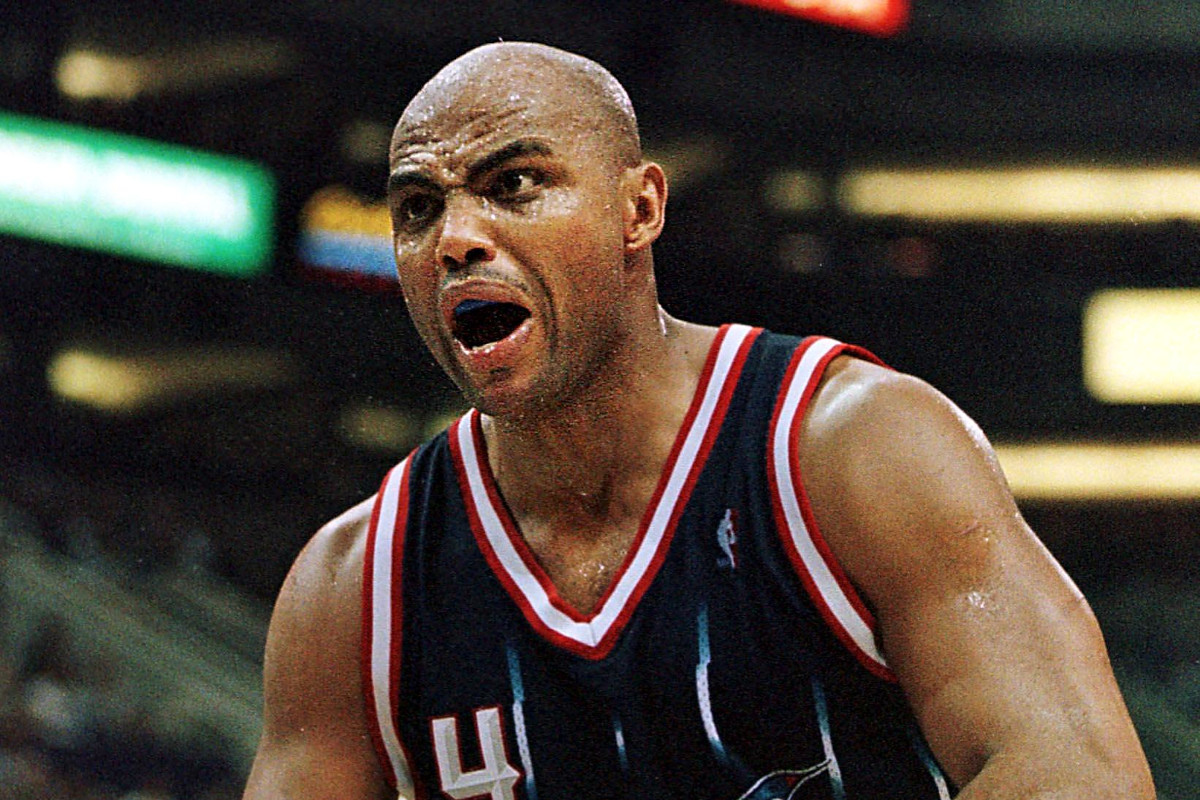 Never shy with his opinions, Charles Barkley cost himself a substantial stack of cash as a player because he couldn't stop talking about what he believed to be bad officiating.
It reached a head in December 1999 when the NBA levied a $20,000 fine against Barkley after he blasted referee Mike Mathis, per ESPN.
"We lost the game because of one reason — Mike Mathis. I ain't going to say nothing else. He's a bad official. He's been bad the whole time I've been in the league. He cost us the game, and I hate that he's back in the league."
Mathis was one of several officials who resigned in 1998 after allegations of tax evasion. He returned the following season.
Barkley faced more minor fines for the same offense earlier in his career, but he wasn't going to back down.
"This is like the third time it's happened. They got me for $10,000, $15,000. It's just escalated," he said. "If I think an official's bad, I'll say it. I don't think about it, don't worry about it too much, man. They're all tax-deductible."
Despite the financial bites from the league, Barkley did all right.
Charles Barkley earned more than $40 million in the NBA
Charles Barkley brought in $40.6 million in salaries during his 16-year NBA career. The most he made in a season was his last when he earned $9 million in 1999–00.
Yes, six NBA players will make more in the 2021–22 season than Barkley did in his career: Stephen Curry, John Wall, James Harden, Russell Westbrook, Kevin Durant, and LeBron James. It's a different era.
But Barkley's done OK for himself. Per Celebrity Net Worth, he has a net worth of $50 million. It could be higher, but he's tossed away gambling losses for an estimated $10 million to $30 million.
He reportedly makes $6 million a year in his role with TNT and still has endorsement income. Most recently, Barkley sponsored an event at Legion Field in Birmingham, Alabama, encouraging residents to receive the COVID-19 vaccination.
In true Charles Barkley fashion, he was less than subtle about his messaging. Then again, if he was willing to toss away tens of thousands of dollars about bad officiating, saying something that comes with no financial penalty isn't a big deal at all.
Financial information from Spotrac.