Charles Barkley Played 16 NBA Seasons and Always Stuck to a Dangerous Tradition
Philadelphia 76ers legend Charles Barkley has never utilized a filter for what's on his mind.
If Barkley feels a certain way about something, he's going to let people know. That's why Barkley, even as he's gotten older, has remained a staunch advocate for owning guns and gun safety.
Charles Barkley has always kept guns in his cars
One can't blame celebrities, including professional athletes, for wanting to travel with a bodyguard in certain scenarios.
Charles Barkley had his own ways of protecting himself. In a 1993 interview with Playboy, Barkley explained that he never drove around without having a gun on him.
At the time, Barkley estimated that he'd been driving with a gun for nine years. When the topic of gun safety came up, Barkley elaborated on why he didn't intend to change his plans.
"We live in a dangerous society. People are so sick in this world. With the carjacking going on, I feel safer with my gun. People know I'm Charles Barkley, and I'm going to have money on me. I'm not the statistic. What about the statistics that say some small kid from Alabama isn't going to make it to the NBA? You can't compare yourself to a statistic. You have to be better than a statistic."

Charles Barkley
As Barkley noted in that interview, there was one specific moment in his NBA career where his gun ownership presented a potential problem.
Police arrested Barkley on a gun charge in 1988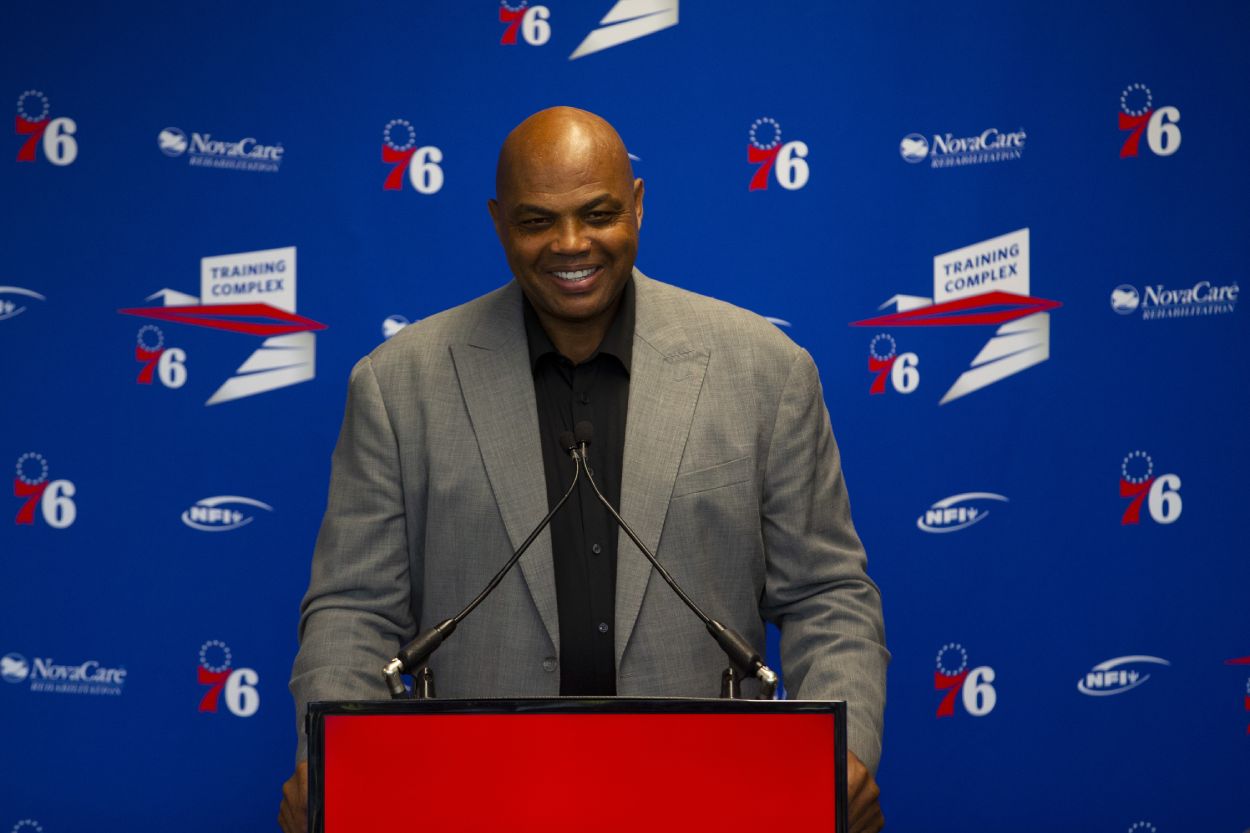 In the summer of 1988, New Jersey police pulled Barkley's car over after he was speeding. While searching the vehicle, a trooper discovered a fully loaded handgun in the rear of Barkley's Porsche. 
According to the Los Angeles Times, police charged Barkley with carrying a deadly weapon. That charge was indictable under New Jersey state law. 
But as quickly as Barkley was charged, he had the opportunity to put the issue behind him. A month after the arrest, an Atlantic County (New Jersey) judge ruled that the search was illegal because the trooper did not have probable cause to search the vehicle. 
The charge was also dropped because the gun was not in plain sight. 
Barkley has continued speaking out about guns
Barkley is still speaking out on what's his mind, and NBA fans know that includes thoughts on some of the game's top players. But occasionally, Barkley will tackle the gun conversation.
The outspoken Barkley has done numerous interviews over the years discussing his guns and overall gun safety. USA Today transcribed comments that Barkley made about his gun to Bob Costas on Costas Tonight, an NBC Sports Network program, in December 2012. 
"I feel a sense of peace when I have it with me, but it would take extreme circumstances for me to even touch it."

Charles Barkley
Barkley has not had any public incidents involving guns, legal or otherwise, since the aforementioned incident from 1988.
Like Sportscasting on Facebook. Follow us on Twitter @sportscasting19.