Charles Barkley Prioritized 'Oprah' Over Arriving Early to the Arena
For 25 years, The Oprah Winfrey Show was appointment television for daytime audiences. But it just might be a surprise who some of the members of that audience were. For two months more than 30 years ago, the Oprah viewership included one of the oddest of NBA odd couples: Philadelphia 76ers superstar Charles Barkley and his roommate, undrafted free agent Scott Brooks.
NBA players have different schedules than most people. They play games at night, they travel a lot, and much of their downtime is during daylight. However, in the fall of 1988, Barkley was already an established star in the NBA. He had been to two straight All-Star games, been named All-NBA each of the previous three seasons, and was coming off his first All-NBA First Team selection.
Brooks was anything but a superstar. Instead, he was a refugee from the Continental Basketball Association, getting his first shot at a regular NBA paycheck.
Charles Barkley took a liking to an undrafted kid
Scott Brooks had been in the 76ers training camp in 1987 but was among the final cuts. After averaging 8.7 points and 2.2 assists per game for the Albany Patroons as a backup in the CBA, the Sixers brought him back for another look in 1988. An injury to starting point guard Maurice Cheeks opened a roster spot for Brooks.
He planned on leasing an apartment for six months. That was when Charles Barkley stepped in, according to The Washington Post. Barkley recalled what he told the rookie.
"Ohhhhhhhh li'l' fella, why don't you hold on for a second and make sure you're gonna make the team before you put all that money in a lease. I wasn't 100% sure, but if I'm not sure if he's gonna make the team, I didn't want him to put all this money into getting a lease."

Charles Barkley
Barkley had never taken a roommate before Brooks. He never did it again during his career, either. So he's not sure how it came together.
"I don't know why, but I just really liked him. I just had a connection with Scott for some reason. I'm not sure I've seen a guy undrafted work harder to make an NBA team or make an NBA career."

Charles Barkley
In any event, it wasn't an ordinary welcome to the NBA for Brooks.
Scott Brooks got an introduction to life in the NBA courtesy of a star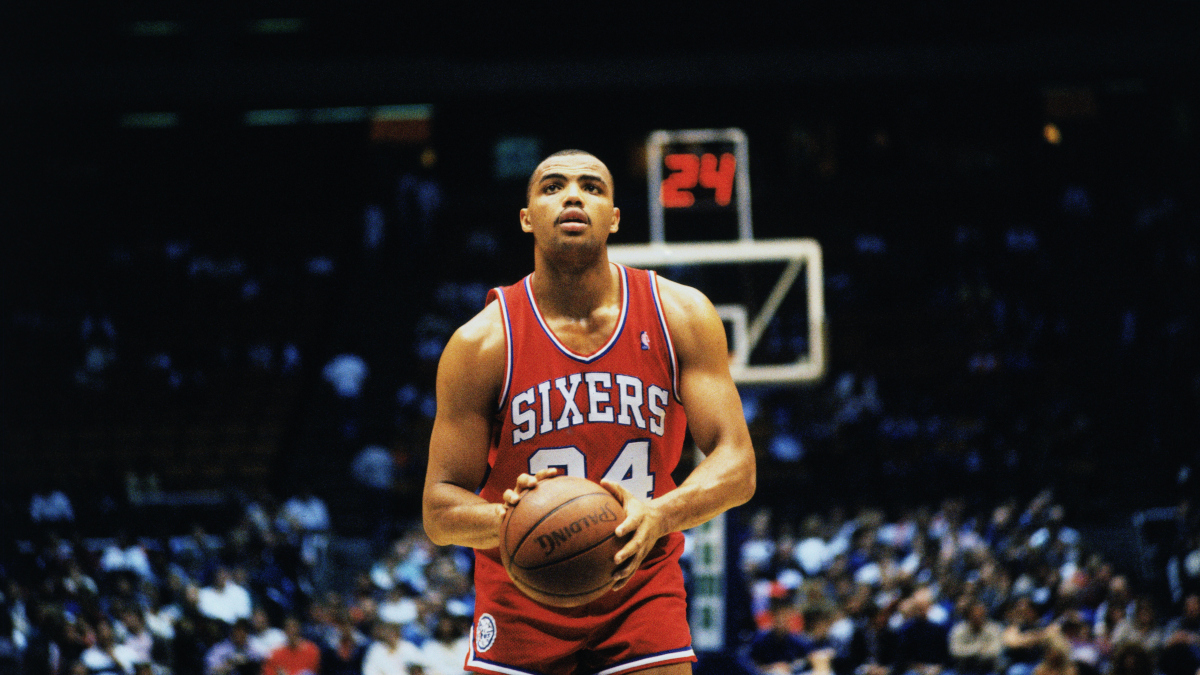 Nov. 4, 1988, was a massive day in the life and career of Scott Brooks. Opening the season at home, Philadelphia hosted the Los Angeles Clippers. Brooks prepared to go to The Spectrum for his first NBA home game. Despite being a southern California native, Brooks grew up a 76ers fan. It was a big deal for him.
Until it came to a screeching halt, that is. Brooks remembered how it went down when he was getting ready to leave the house.
"And he said, 'WHAT? Oprah's just starting."

Scott Brooks
Barkley remembered being dumbfounded by Brooks' priorities.
"Don't everybody watch Oprah? You know how these young guys are: They're in the gym like 24 hours at a time. So I'm like, 'Dude, nobody gets to the game three or four hours in advance."

Charles Barkley
So Brooks and Barkley watched Oprah. Brooks made his NBA debut later that night, scoring three points with five assists and four rebounds in 12 minutes of Philadelphia's 129–110 blowout of the Clippers.
Scott Brooks carved out a long NBA career; things worked out OK for Charles Barkley, too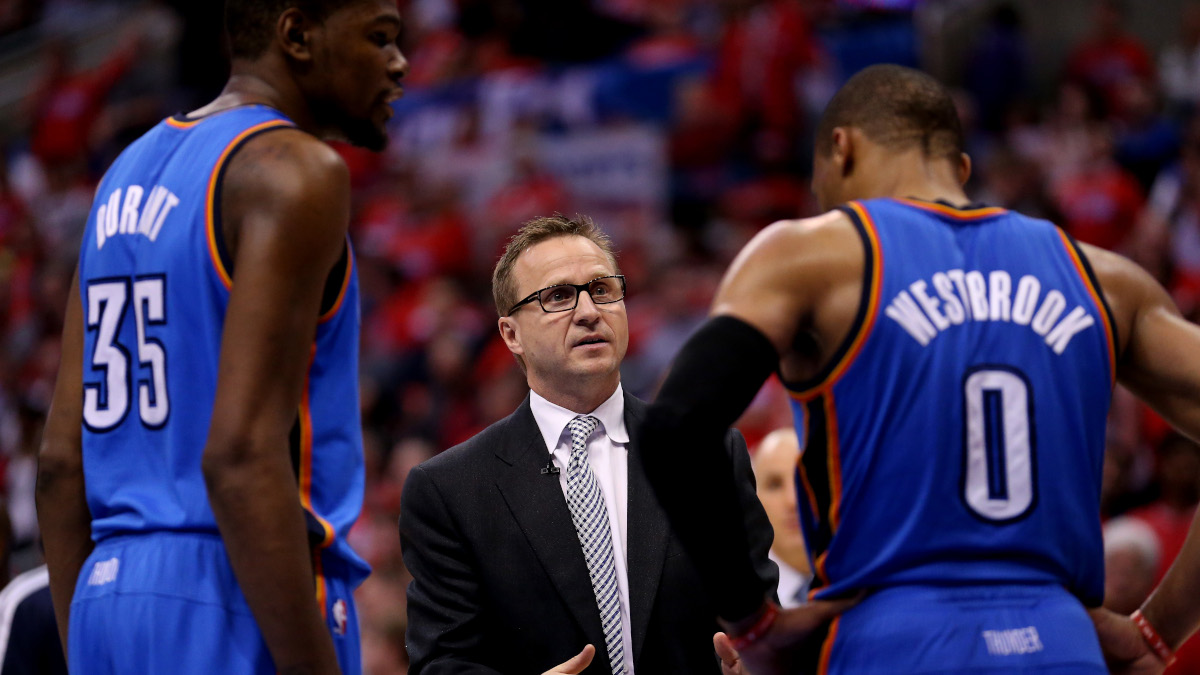 In 1988-89, Scott Brooks wound up playing in all 82 regular-season games for the 76ers, logging 16.7 minutes per game while scoring 5.2 points and averaging 3.7 assists a night. Brooks even started six games. He was a bit part during the playoffs, getting on the floor for 21 minutes as Philadelphia got swept by the New York Knicks.
But Brooks never returned to the CBA, either. Instead, he spent 10 years in the NBA, playing for six teams. He picked up a championship ring as a regular in the Houston Rockets' rotation in 1994. Brooks entered the coaching ranks in the American Basketball Association in 2000 and jumped to the NBA as an assistant with the Denver Nuggets in 2003.
Early in the 2008–09 season, Brooks replaced P.J. Carlesimo as head coach of the Oklahoma City Thunder and was there for seven seasons, going 338–207 and reaching the NBA Finals in 2012. Fired by OKC in 2015, Brooks coached the Washington Wizards from 2016–21, with a 183–207 record before the Wizards fired him at the season's end.
Charles Barkley, meanwhile? Hall of Fame career, a spot on the original Dream Team, an MVP award in 1993, and a long career as a studio analyst for TNT. But for a couple of months, the non-role model was a mentor for an NBA newcomer.
Statistics courtesy of Basketball Reference and Stats Crew.
RELATED: Charles Barkley Said He Wouldn't 'Ever Forgive' the NBA for Fining Him After the Infamous Dr. J-Larry Bird Fight: 'They Owe Me Money'