Charles Barkley Put the LA Lakers on Notice Following Their Loss To the Miami Heat
The NBA Finals just got interesting. After the LA Lakers took a commanding 2-0 lead in the series, the Miami Heat got a win over the Lakers in Game 3 to make the series 2-1. The Heat ultimately won the game because of an exceptional performance by Jimmy Butler. However, Charles Barkley had a big criticism for the Lakers after the game. In fact, he just put pretty much the entire Lakers team on notice.
The LA Lakers won the first two games in the NBA Finals
Going into the NBA Finals, the LA Lakers were the favorites to come out on top over the Miami Heat. They proved why they were the favorites too, as they really dominated in Games 1 and 2.
In Game 1, the Heat jumped out to a 13-point lead in the first quarter, but it was all LA after that. The Lakers ended up winning that game 116-98. LeBron James and Anthony Davis played spectacular too, as Davis scored 34 points and pulled down nine rebounds, and James scored 25 points to go with 13 rebounds and nine assists.
Game 2 was much closer, but the Lakers still ended up getting the win over the Heat. Miami cut their deficit to just nine points with less than a minute left in the third quarter. However, the Lakers ultimately held on, and won by a final score of 124-114. While Jimmy Butler was incredible for the Heat, recording 25 points, eight rebounds, and 13 assists, James and Davis couldn't be stopped. James scored 33 points to go with nine rebounds and nine assists, while Davis scored 32 points to go with 14 rebounds.
The Lakers certainly made a statement in Games 1 and 2. However, the Heat sent them a statement right back in Game 3.
The Miami Heat shocked the Lakers in Game 3 of the NBA Finals
Game 3 was a much different outcome than the first two games. It was all because of Butler too.
Butler ultimately had one of the best performances in NBA Finals history, as he scored 40 points to go with 11 rebounds and 13 assists, leading the Heat to a 115-104 win. The Heat also saw Tyler Herro and Kelly Olynyk play well, as they both scored 17 points in the game.
James played well for the Lakers as he scored 25 points, pulled down 10 rebounds, and had eight assists, but he also turned it over eight times. Davis struggled in the game as he only had 15 points and five rebounds to go with five turnovers.
Now, the series is at 2-1, so are the Lakers in trouble? Well, Charles Barkley just put them on notice.
Charles Barkley put LA on notice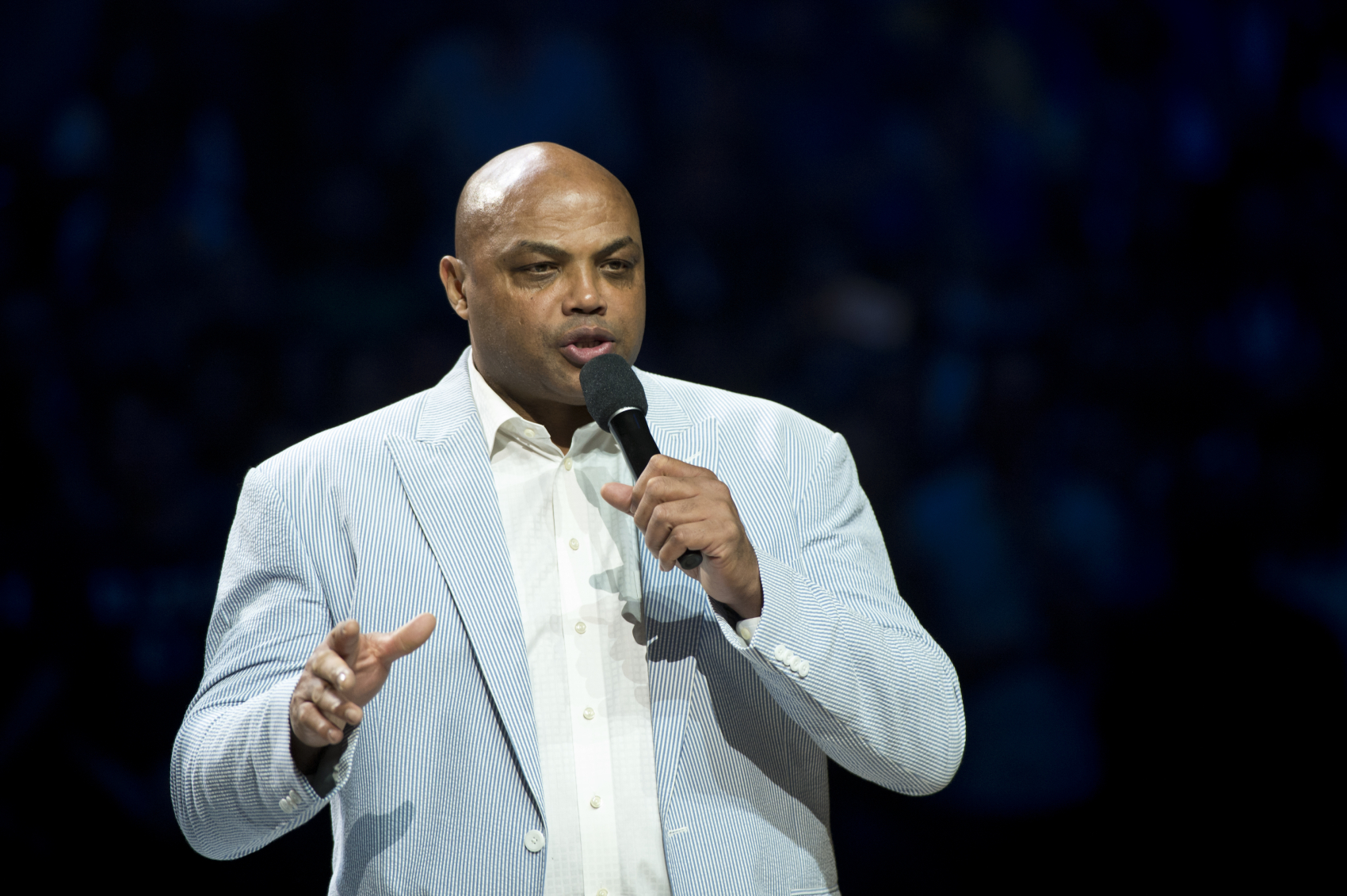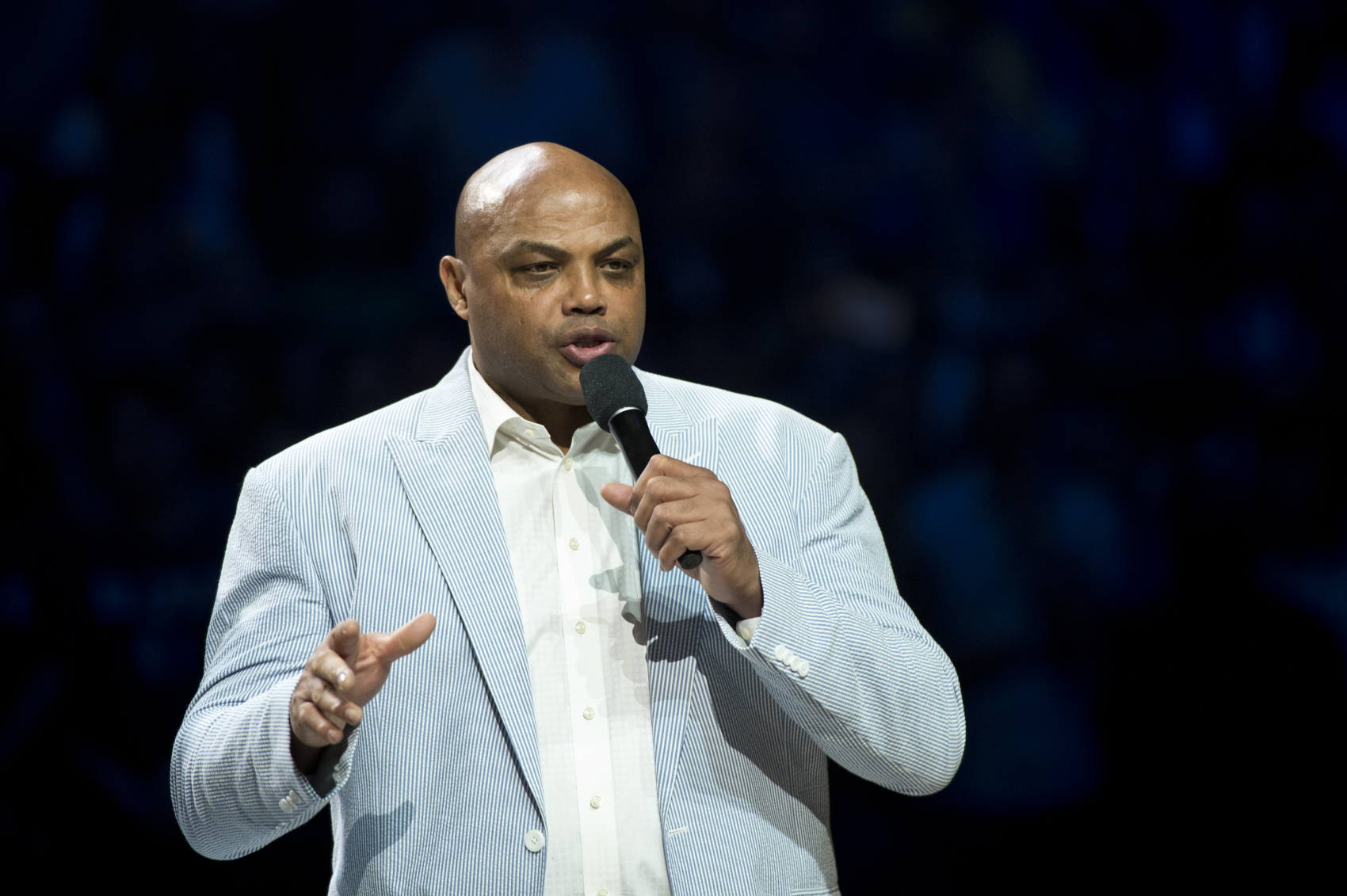 Following Miami's Game 3 win over the Lakers, Barkley criticized LA while appearing on NBA TV's GameTime.
"This Lakers team, they're not a great team," Barkley said, via Bleacher Report. "They got two great players and a bunch of jags. … Just another guy. That's what I call them. They're just jags, just a guy. They got two guys who are amazing, but if those two guys don't play great, the Lakers aren't going to win. Tonight, Jimmy Butler was the best player on the court, and that's why the Miami Heat won."
So, while this certainly isn't a shot at James or Davis, it is one at the rest of the team. This is a shot at guys like Kyle Kuzma, Markieff Morris, Kentavious Caldwell-Pope, Dwight Howard, Rajon Rondo, Danny Green, and Alex Caruso. 
The Lakers are going to need more consistent performances from those guys if they want to win. Morris and Kuzma both scored 19 points in Game 3. However, Morris only scored eight points in Game 1 and six points in Game 2. Kuzma, on the other hand, only scored three points in Game 1 and 11 in Game 2. Additionally, Rondo only scored four points and only had five assists in Game 3 while Caldwell-Pope only scored five, Howard only had four points, and three rebounds, and Green only had two points.
Maybe, Barkley is exaggerating a bit. These players are better than "just another guy." For the Lakers to win in the NBA Finals over the Heat, though, these guys will need to step up and help their top stars, LeBron James and Anthony Davis.
Stats courtesy of Basketball Reference