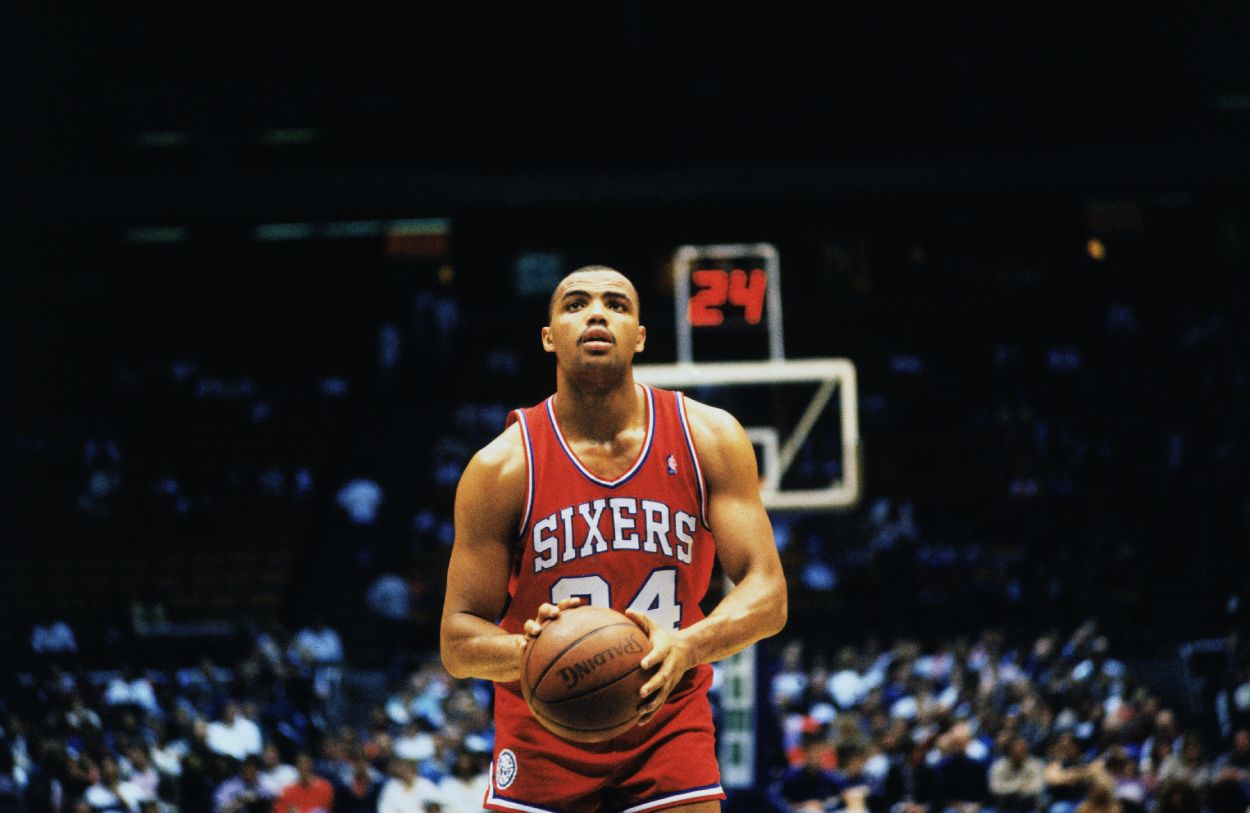 Charles Barkley Had a Savage Response When 76ers Teammate Armen Gilliam Asked for More Touches
Charles Barkley had no shortage of feuds when he played for the Philadelphia 76ers, and his wrath extended to teammate Armen Gilliam at one point.
During his time with the Philadelphia 76ers, All-Star forward Charles Barkley took on anyone in his path.
Barkley has never censored himself, and that often led to problems during his eight seasons in Philadelphia. Shortly after he and the 76ers parted ways after the 1992 season, Barkley had some strong words regarding his former teammates, including power forward Armen Gilliam.
Charles Barkley had no share of feuds on the 76ers
If you come into Charles Bakley's orbit, you were almost certainly going to get yelled at or mocked at some point. That's just how things go, and anyone who has seen Inside the NBA knows that for a fact.
Barkley fought with teammates, ownership, and the Philadelphia media during his eight years with the 76ers. Fourteen years before the Malice at the Palace, Barkley may have inadvertently given Ron Artest some inspiration when he and Pistons star Bill Laimbeer fought in April 1990. 
That incident also saw Pistons big man Scott Hastings attack Barkley when the latter was on the ground. A Pistons fan even threw a punch at Barkley, who declined to press assault charges.
Barkley had harsh words for former teammate Armen Gilliam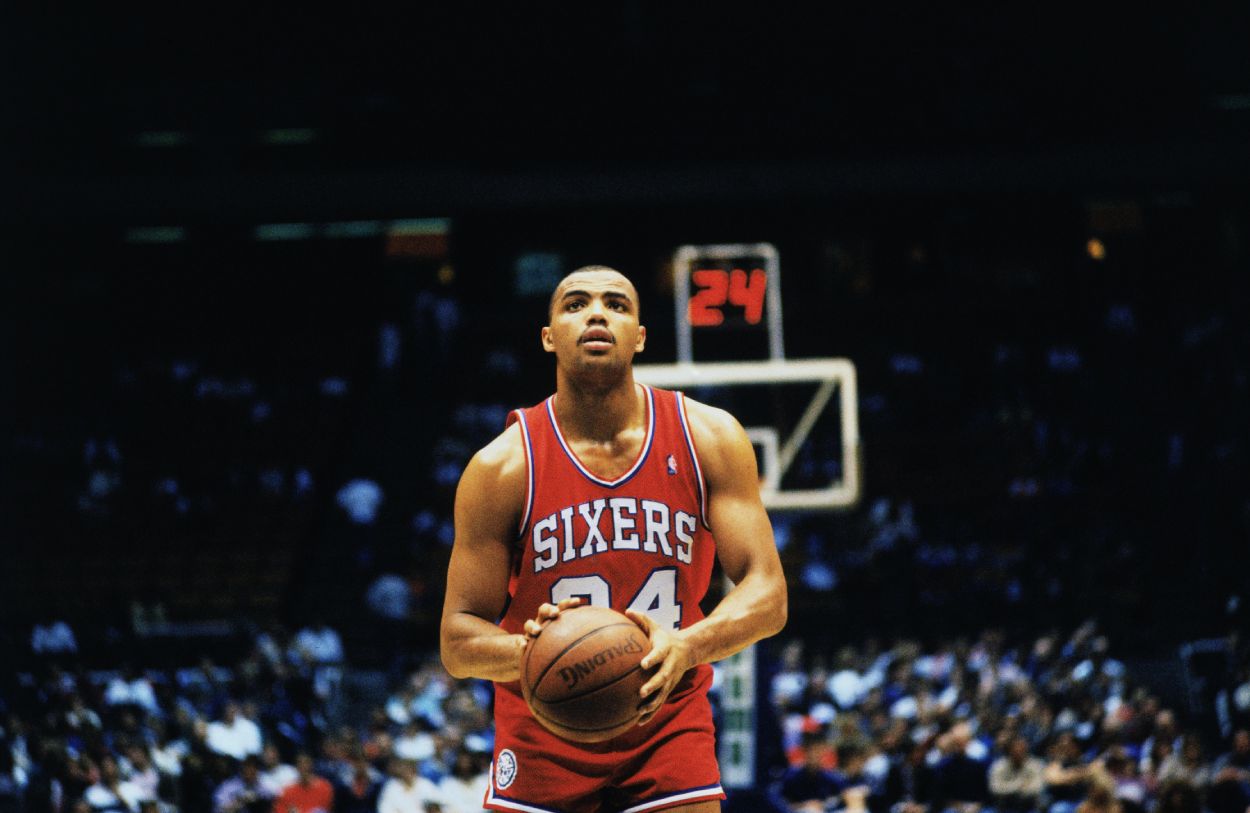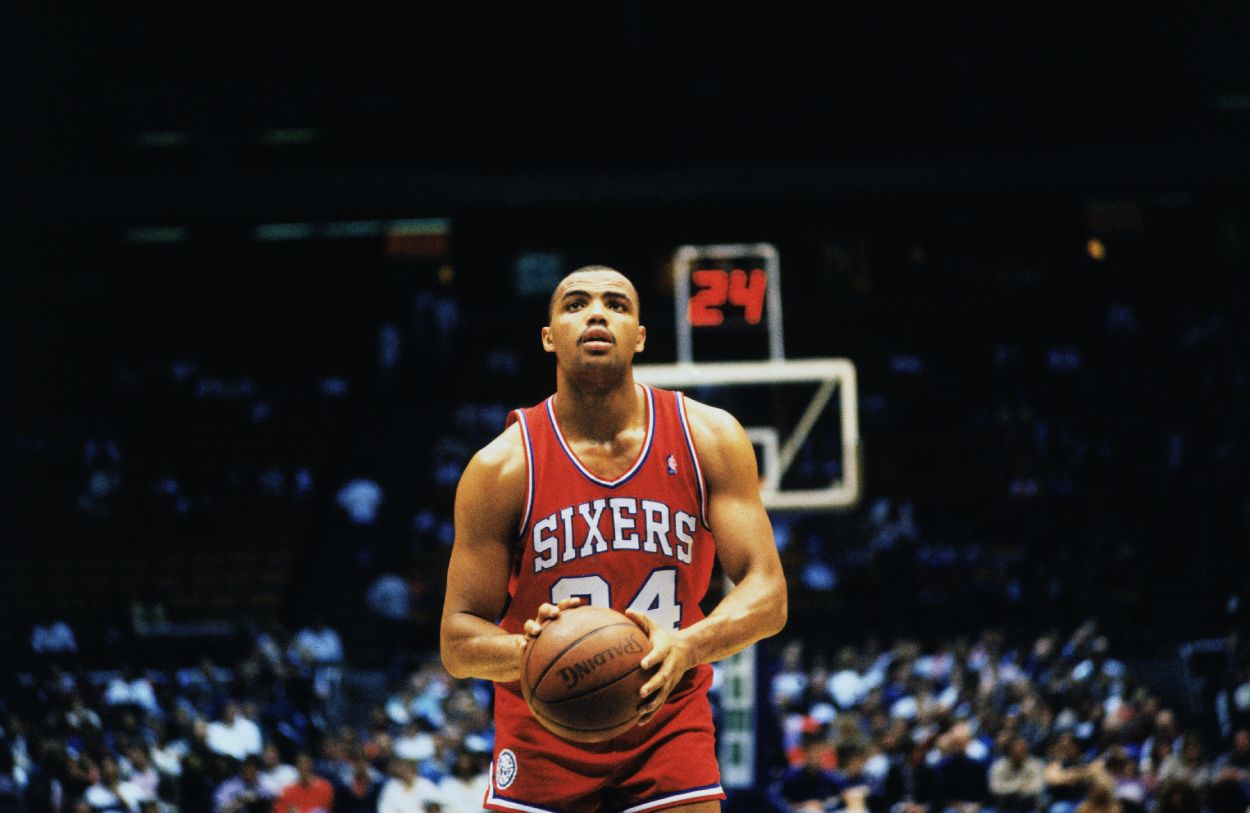 The Philadelphia 76ers traded Barkley after the 1991-92 season, and he had plenty of secrets to reveal and opinions to share after joining the Phoenix Suns.
In a 1993 interview with Playboy, Barkley reflected on his various feuds in Philadelphia. Specifically, Barkley took aim at former teammates Hershey Hawkins and Armon Gilliam, who had yet to change his first name to Armen.
"Hersey Hawkins said I was holding him back. He was an All-Star with me. Armon Gilliam said he didn't get a chance to show his real game. I told him, 'You've been on three teams. I wasn't on the other two teams, and they traded you.'"

Charles Barkley
Let the record show that Gilliam averaged 12.4 points and 5.9 rebounds in 80 games and 26 starts for the 76ers in the 1992-93 season. That was down from the 16.9 points and 8.1 rebounds he'd averaged a year before when he and Barkley were teammates.
Gilliam had a solid career in his own right
A journeyman forward who played for six teams in 13 seasons, Gilliam had a better career than fans might remember.
Gilliam averaged 13.7 points and 6.9 rebounds in 927 games and 527 starts. The second overall pick in the 1987 NBA draft, Gilliam averaged 8.9 points and 4.6 rebounds across 34 career playoff games. Scottie Pippen went three picks later to the SuperSonics, although he joined the Bulls in a draft-night trade.
Although he was named Armon at birth, Gilliam changed his name to Armen at the end of his career. Gilliam tragically died in July 2011 after suffering a heart attack at the gym. He had turned 47 only a few weeks earlier.
Like Sportscasting on Facebook. Follow us on Twitter @sportscasting19.