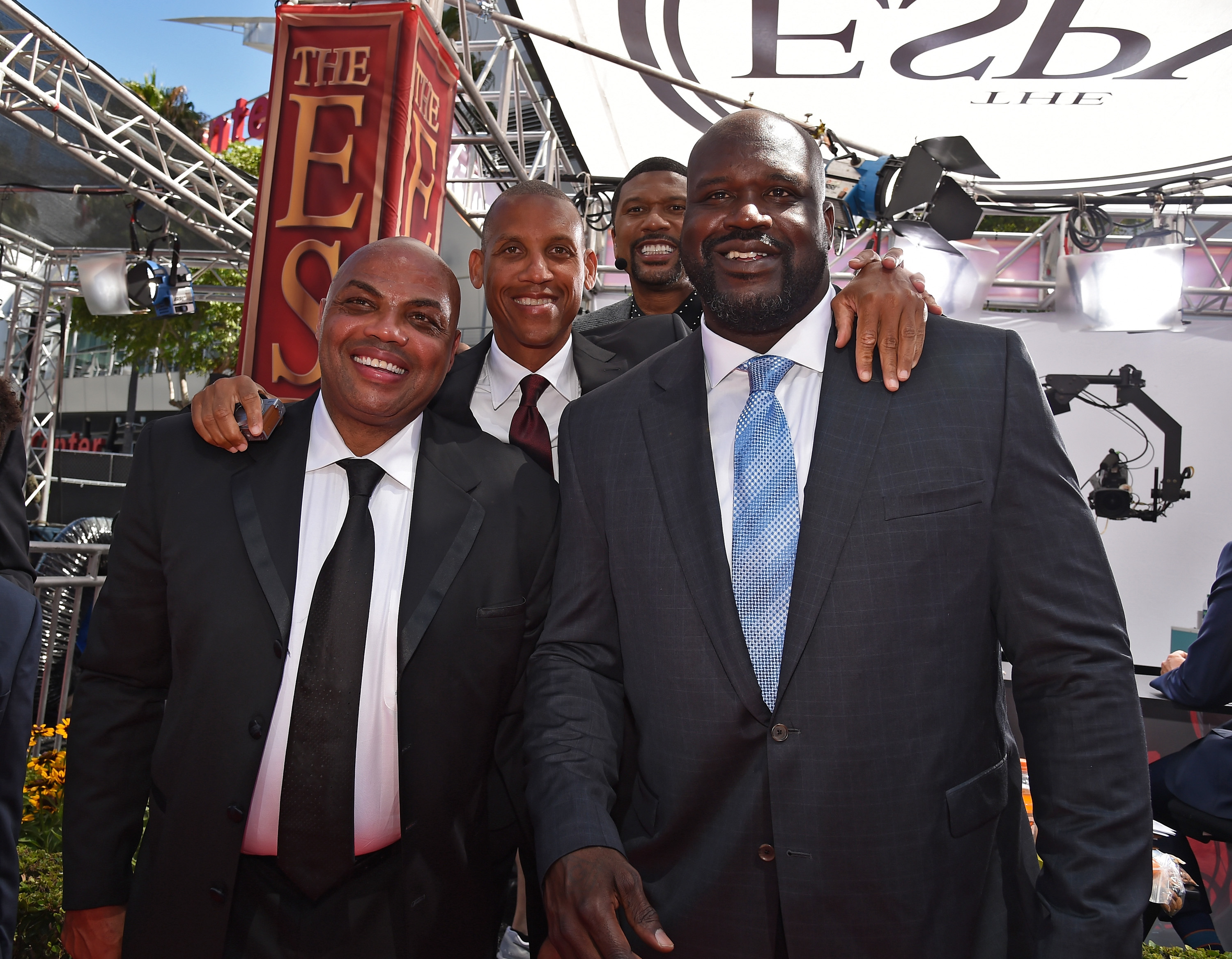 Charles Barkley, Shaquille O'Neal Ignite Social Media Firestorm With Breonna Taylor Comments
Charles Barkley and Shaquille O'Neal spoke about the Breonna Taylor shooting. Both also exposed the dangers of not sticking to sports.
Charles Barkley and Shaquille O'Neal are at the heart of basketball's newest controversy.
The two Hall of Fame big men went viral for their takes on the death of Breonna Taylor, a Kentucky woman shot by police in March.
Although Barkley and O'Neal are beloved for their basketball prowess and knowledge, their comments ignited a social media firestorm. The newest controversy also exposed the dangers that come when networks don't stick to sports.
Breonna Taylor is a Black woman who died in March
Much like the death of George Floyd and shooting of Jacob Blake earlier this year, the sports world hasn't been quiet about Breonna Taylor's death.
Louisville police shot Taylor, a 26-year-old Black woman, on March 13. According to the New York Times, Louisville police only fired their service weapons after Kenneth Walker, Taylor's boyfriend, shot at them.
The officers had a no-knock warrant and forced their way into her apartment. Louisville later banned no-knock warrants.
NBA and NFL players each used press conferences this summer to send one message: "Arrest the cops who killed Breonna Taylor."
A grand jury indicted only one of the three officers involved in Taylor's death on first-degree wanton endangerment charges on September 23.
Shaquille O'Neal and Charles Barkley went viral for their takes
With the Breonna Taylor incident a major deal in the sports world, it made sense that TNT's Inside the NBA would address it when they could.
Veteran analysts Charles Barkley and Shaquille O'Neal each took stances that, while acknowledging Taylor's death was sad, also supported the police.
Barkley took aim at those who support defunding, or outright abolishing, the police.
"Who are Black people supposed to call, Ghostbusters, when we have crime in our neighborhood? … White people, especially rich white people, they're always gonna have cops. So we need to stop that defund or abolish the cops crap."
Barkley — who is Black — agreed that no-knock warrants should be banned. However, Barkley said he couldn't justify the boyfriend shooting at the police.
O'Neal — a longtime police supporter who was once deputized in Florida and Georgia — agreed with Barkley. O'Neal added Taylor's death shouldn't have been "lumped in" with those killed by police.
"When you talk about murder, you have to show intent," O'Neal said. "A homicide occurred and we're sorry a homicide occurred. When you have a warrant signed by the judge, you are doing your job, and I would imagine that you would fire back."
O'Neal and Barkley just exposed the hypocrisy of 'stick to sports'
Sports networks made a decision a few years ago: any topic, sports or ones applying to real-life, was on the table.
Coverage of Colin Kaepernick's protests or athletes wearing Black Lives Matter shirts were met with tweets and complaints about how those networks should stick to sports.
Others, though, said those non-sports discussions and activities should be covered the way LeBron James dunks or Tim Tebow's baseball at-bats were.
The Charles Barkley and Shaquille O'Neal controversy is the result of sports networks promoting free forums. Once those networks pivoted to discussing race or mental health or President Trump, they opened themselves up for on-air views that went against the norm.
TNT originally paid Barkley and O'Neal just to cover basketball. Their opinions would possibly differ when evaluating the Warriors' offense or a young player's defensive struggles.
The same is expected when people from different backgrounds discuss real-life topics. According to Yahoo Sports, Inside the NBA host Ernie Johnson filed a write-in ballot in 2016 because he didn't feel voting for Donald Trump or Hillary Clinton.
Charles Barkley identified as a Republican during his playing career. O'Neal has long shown his love for the police.
This is what the "don't stick to sports" people wanted: a free-ranging conversation where people voice their heartfelt opinions on real life instead of just on the game they're discussing.
However, those were the same people upset when the free-ranging conversation went down a path they disagreed with. Even in 2020, one just can't have their cake and eat it, too.
Like Sportscasting on Facebook. Follow us on Twitter @sportscasting19.