Charles Barkley Shared a Smooth Criminal Tip
There is a straightforward rule when listening to Charles Barkley speak. Expect anything at any time. The Hall of Famer turned TNT studio analyst is a lock — or perhaps "gurrunteed" — to have something hilarious come out of his mouth at least once a broadcast. It's not always basketball takes, either.
Barkley and his verbal battles with Shaquille O'Neal never fail to entertain. His guarantees have a history of ending badly, even if he finished 2020–21 on a hot streak. He's spoken out about COVID vaccinations, helped recruit a hockey legend to TNT, and checked in regarding the recent Supreme Court ruling allowing NCAA student-athletes to profit on their names, images, and likenesses.
If there's a discussion, the odds are overwhelming that Barkley has something to say.
Charles Barkley owns a long history of controversy
It's a long journey from the suburbs of Birmingham, Alabama, to international fame, but Charles Barkley traveled that road. First to Auburn University, then to the NBA, he's one of the rare people enshrined twice in the Naismith Basketball Hall of Fame. Besides his individual honor, Barkley is also a Hall of Famer as part of the iconic Dream Team.
But his road to success wasn't without potholes. Barkley admitted to taking money while at Auburn, which makes his current NIL stance inconsistent.
Sometimes the trouble got physical. Barkley was involved in a pair of brawls off the court. A Milwaukee outing in 1991 included a group challenging his toughness; that ended with one of the combatants leaving with a broken nose. Six years later, Barkley tossed a man through a bar window as a response to having cups of ice thrown at him.
Then there's the "I Am Not a Role Model" Nike spot to go with his massive gambling losses. It doesn't look like someone building a resume as a beloved television figure, but here we are.
Barkley pushes his bad-boy image to the edge
Charles Barkley often comes off more as the loud relative at Thanksgiving than a knowledgeable, reasonable NBA voice with Inside the NBA. But plenty of voices out there explain why this pick-and-roll worked or why the defensive shifts were slow.
However, Barkley is much more of a full-service experience.
He proved that during an Inside the NBA halftime show during a Houston Rockets-Los Angeles Lakers game in 2019. It started with a discussion about LeBron James. In the end, Barkley was offering criminal advice.
"Do not commit crimes with checks! If you're gonna break the law, do not write a check. Get cash, man! America, do not write checks when you're committing illegal activities."

Charles Barkley
That was a natural transition from James and Anthony Davis analysis to the scandal involving actor Jussie Smollett. The former cast member on the Fox music industry drama Empire faces multiple felony charges for allegedly filing false police reports. Smollett reported two men attacked him over race and homophobia.
It wasn't the only time Barkley referenced the Smollett saga on Inside the NBA. It was just the most notable one.
Charles Barkley has a plan to leave TNT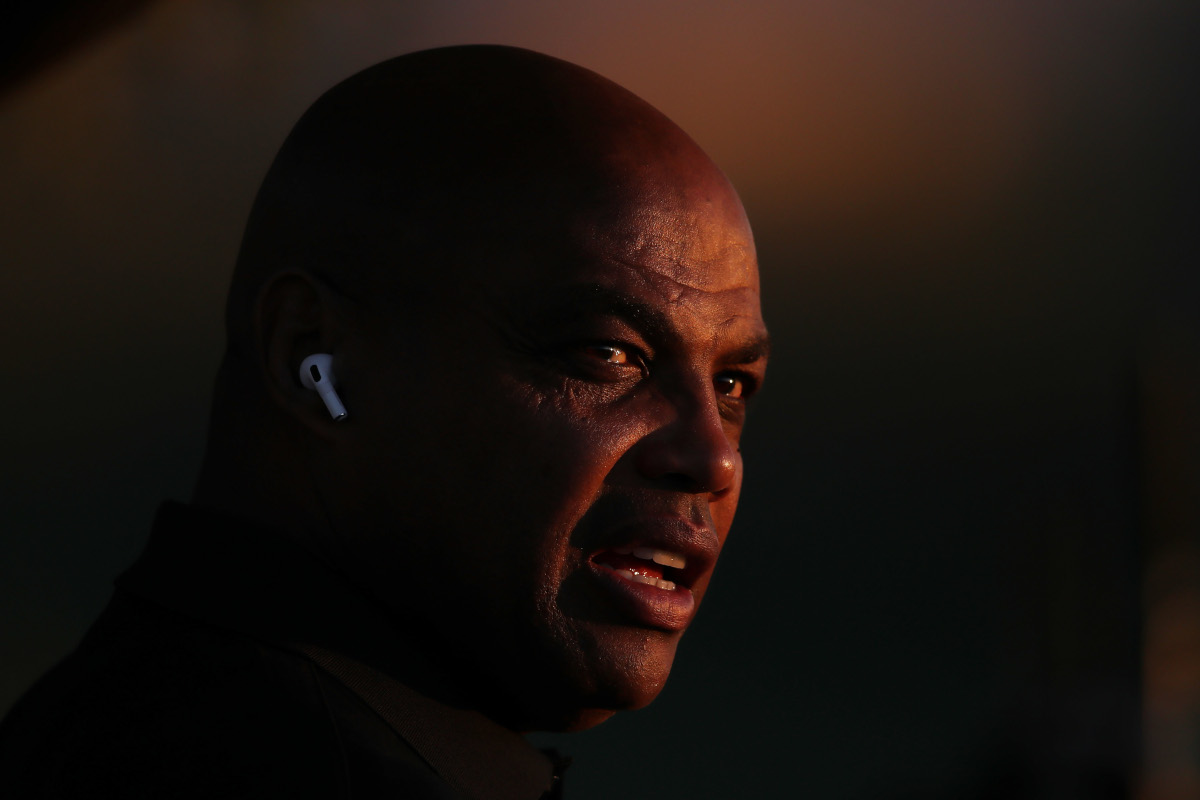 In 2016, Charles Barkley was ready to walk away from his television career. Turner executives went all-out to keep Barkley. Some $1,700 in wine and tequila later, Barkley had a deal to remain with Inside the NBA.
Barkley was ready to leave TV because he wanted to join an NBA front office. But no general manager gigs were forthcoming.
However, he says his career in broadcasting is on the clock. Barkley is 58 years old and said during a radio appearance in June 2021 that he knows the end is coming.
Age 60 is the line he's drawn in the sand, and he said he's already let the network know that fact. If Charles Barkley does end up hanging up his microphone, it'll be our loss. And perhaps there will be one poured out in the criminal underworld, as well.
Like Sportscasting on Facebook. Follow us on Twitter @sportscasting19.