Charles Barkley Stopped Biting His Tongue Early in His Playing Career and Still Hasn't Stopped: 'I Can Live With That'
Philadelphia 76ers legend Charles Barkley has never seen a reason to keep quiet.
Whether he's defending owning guns or criticizing current NBA players, the former All-Star always shares what's on his mind. It didn't take long in his NBA career for him to realize being honest was the best way to attack life.
Charles Barkley never filtered himself during his NBA career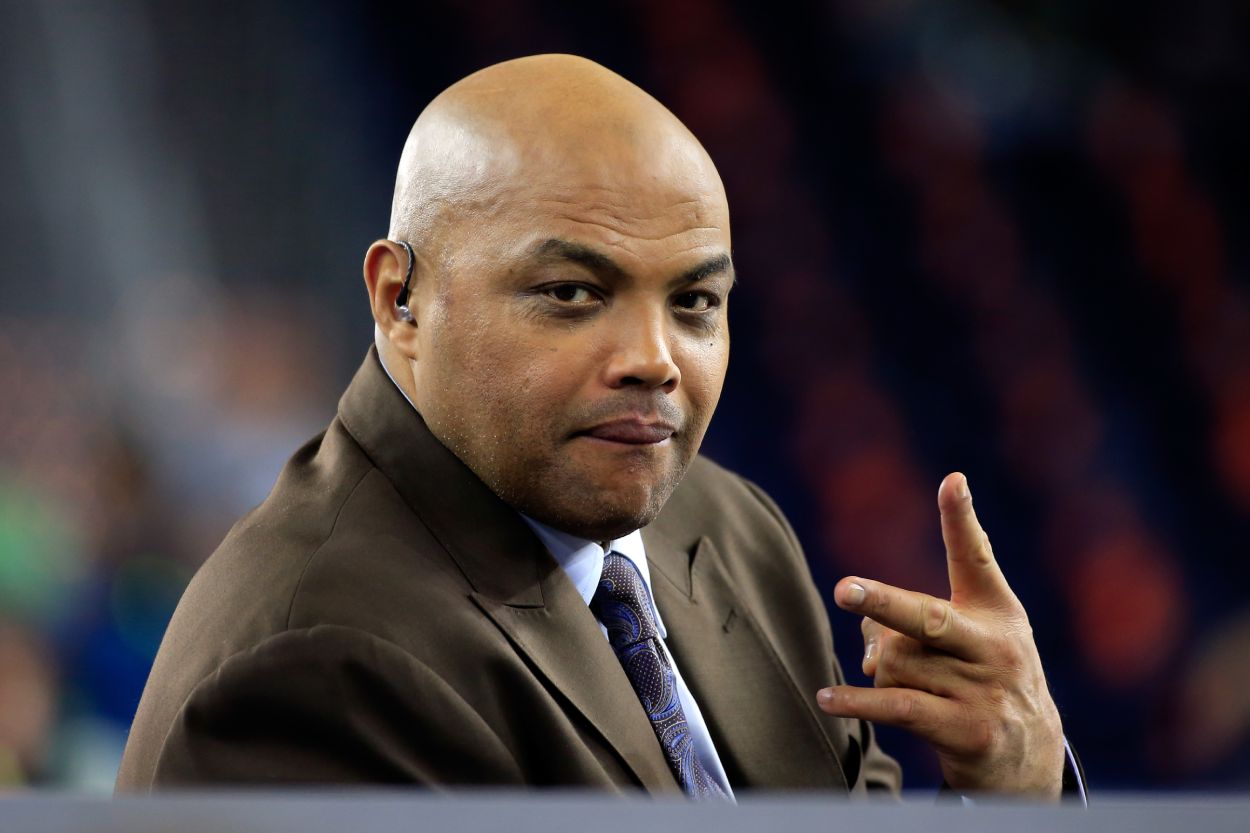 For decades, Charles Barkley has made it a habit to share what he's thinking about at a given moment.
In a 2020 interview with Cigar Aficionado, the NBA legend reflected on being so outspoken. He explained that he realized very early in his career that he didn't want to keep quiet if he had something to say. 
"It doesn't matter what you say—half the people are going to like it, and half the people are going to dislike it. So, then you have to make a decision: are you going to pander to a side, or are you just going to look yourself in the mirror and be honest with your opinion? You got to realize when you're being honest with yourself; some people aren't going to like that."

Charles Barkley
And how did Barkley feel about that realization?
"I said, I can live with that," Barkley recalled.
Barkley has remained outspoken and honest since retiring
Barkley dedicated much of his airtime to hot takes long before Stephen A. Smith and ESPN embraced debate.
There has been no shortage of Inside the NBA segments over the years where the NBA legend has said something outrageous or noteworthy. Frequently, his comments have fallen under both categories.
The duo of Barkley and Shaquille O'Neal have generated a following — and plenty of negative attention — for their comments on active NBA players. Jazz guard Donovan Mitchell and Warriors forward Draymond Green are among those who have earned criticism from the Inside the NBA panelists.
The idea of speaking openly and freely has worked well in Barkley's favor more often than not. However, there are times where he's been accused of going too far.
Barkley's opinions have gotten him into trouble
What makes Inside the NBA so beloved among basketball fans is that it's a studio show where the panelists never hold back in an authentic way.
Sometimes, that mentality has put Barkley and his colleagues in uncomfortable situations. Critics have accused him of being too harsh on current NBA players. Others have suggested that he and O'Neal are unqualified to continue working on Inside the NBA because they make incorrect observations and comments.
The duo created a firestorm last year when they made controversial comments about Breonna Taylor, a Black woman who police officers shot and killed while entering her home in Louisville, Kentucky, in March 2020.
Barkley said he felt bad that Taylor had died, but people needed to "take into account that her boyfriend shot at the cops and shot a cop." O'Neal agreed with his colleague and said he didn't want to lump her death in with other people of color who had died in incidents involving law enforcement. 
Despite backlash on social media, neither apologized for their comments.
Like Sportscasting on Facebook. Follow us on Twitter @sportscasting19.