Charles Barkley Expresses His Strong Belief That LeBron James Isn't the Most Important Player to the Lakers' Title Chances: 'If He's Not One of the 5 Best Players in the NBA, the Lakers Are Not Going to Win'
Everyone knows that LeBron James is the main reason the Los Angeles Lakers are relevant again. After the Laker faithful suffered through several disappointing seasons, James came to LA and brought hope and superstars. Fans now have a chance to potentially see their team win its second title in three seasons.
However, if the Lakers want to accomplish that, NBA legend Charles Barkley thinks someone other than The King has to play at an elite level. Barkley thinks the Lakers' title hopes rest on Anthony Davis and how he plays the rest of the season.
LeBron James and the Lakers appear to be finding a rhythm
With the Lakers forming a new Big Three by adding Russell Westbrook this offseason, in addition to signing several other key players who weren't in LA last year, the team ended up struggling out the gate last month. It started 2-3 and even had an embarrassing loss to the Oklahoma City Thunder.
It appears Los Angeles has maybe found somewhat of a rhythm in its most recent contests, though, as it has won three straight and its Big Three has put on a show each night. 
After averaging 12.0 points and 5.7 turnovers on 34.9% shooting in his first three games, Westbrook has played much better in his last five, averaging 23.8 points and 4.4 turnovers while shooting 48.5% from the field. LeBron James, on the other hand, had one of his best games of the season against the Houston Rockets on Nov. 2, recording 30 points, 10 assists, and shooting 61.9% from the field. Anthony Davis has also continued his hot start to the season, as he's averaging 25.0 points and 11.1 rebounds through eight games.
It's, obviously, clear that if the Lakers want to win a title, their Big Three needs to play well. But Charles Barkley thinks that's especially the case for Davis.
Charles Barkley thinks Anthony Davis is the key to the Lakers' title chances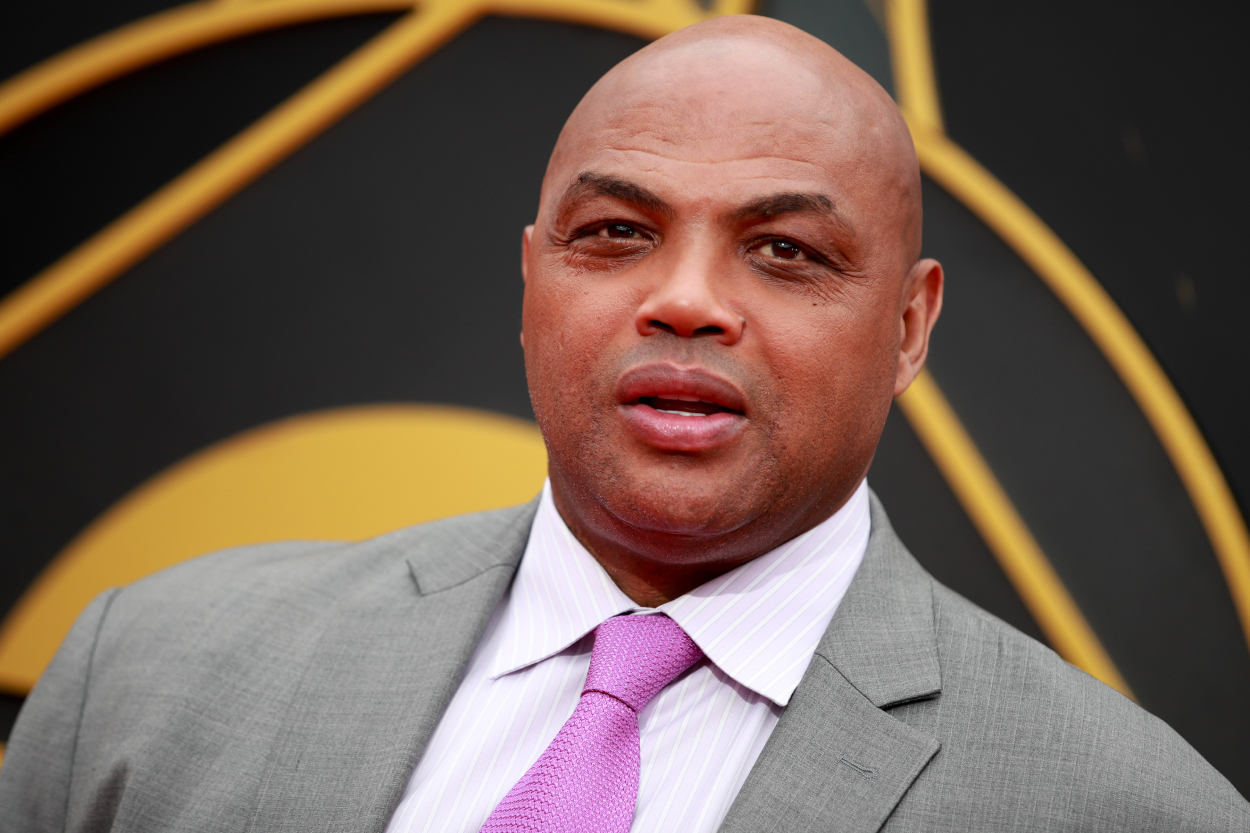 Charles Barkley is never afraid to say what he thinks on TNT's Inside the NBA. So, when recently discussing the Lakers, he had a lot to say about Anthony Davis and his importance to his team.
"Listen, the Lakers are gonna come down to Anthony Davis," he said on the Nov. 3 episode. "We can talk about Russ; we can talk about LeBron; Anthony Davis gotta be … one of the five best players in the NBA. If he's not one of the five best players in the NBA, the Lakers are not going to win because Utah and Denver are clearly better. They are clearly better. I think the Lakers [are] in that next group. But Utah and Denver, they are the two best teams in the West, in my opinion."
We all know Davis is crucial to the Lakers' success, but does he have to be a top-five player for the team to win a title? That's seems like a lot of pressure to place solely on him.
Is Barkley right?
Charles Barkley's take is somewhat correct
Charles Barkley is right about Anthony Davis in the sense that the Lakers need him healthy to win a title. In the playoffs last season, LA went 2-1 in the first round against the Phoenix Suns when Davis played in 38 minutes or more. However, he played in fewer than 20 minutes during Game 4, didn't play at all in Game 5, and only appeared in 5 minutes and 25 seconds of action in Game 6. The team went 0-3 in those contests and suffered a 30-point loss in Game 5.
Those results alone make it clear that the Lakers need Davis if they want to win a title. But he doesn't necessarily have to be a top-five player.
Although LeBron James turns 37 in December, he's still one of the best players in the league and can will the Lakers to a victory if needed. Russell Westbrook is also one of the best point guards in the NBA, and players like Carmelo Anthony, and specifically Dwight Howard, who can help Davis down low, are capable of picking up the slack if AD has an off game.
So, all in all, Barkley is right about Davis being crucial to the Lakers' success. But James' four Finals MVPs prove that he likely means more to the team than the big man. LA's collection of talent should also keep The Brow from having to play out of this world for his squad to have a shot at winning the Larry O'Brien Trophy. The Lakers are stacked, and they should have better title chances than almost any team in the league.
Stats courtesy of Basketball Reference
RELATED: Carmelo Anthony Sends Direct Shot at Haters After Torching the Team That Hastily Gave up on Him: 'I Think People Don't Really Understand Me'