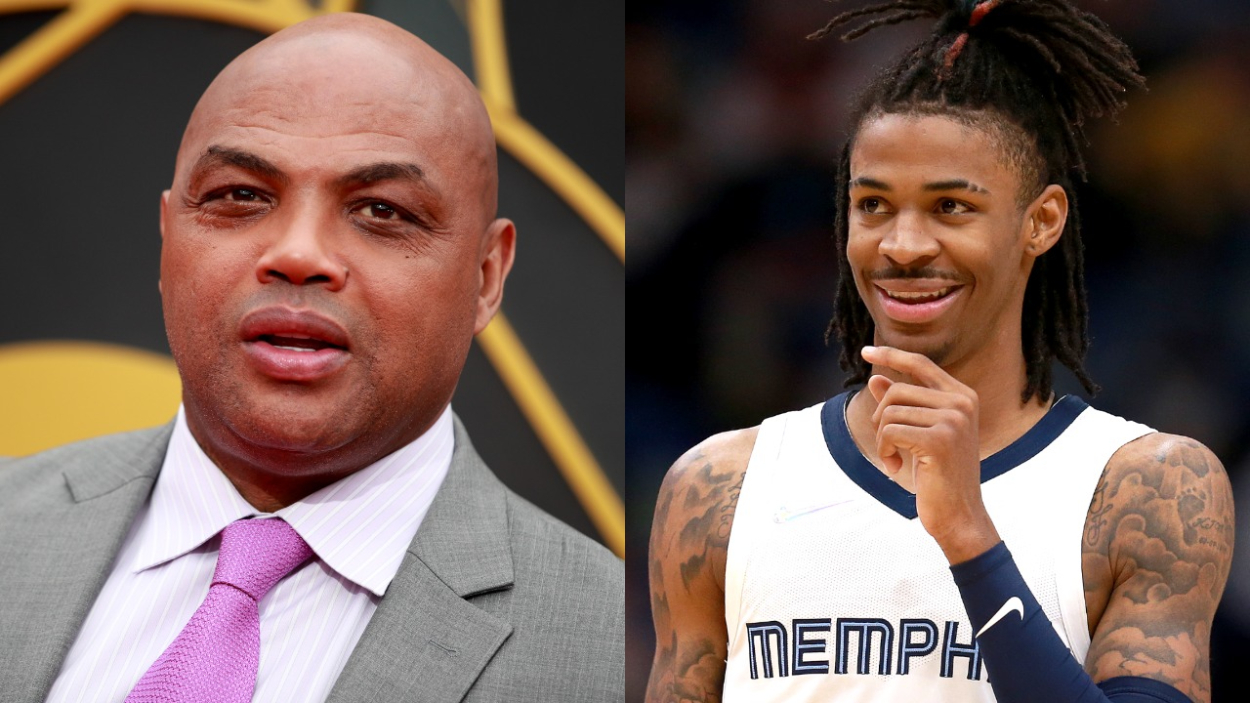 Charles Barkley Jokingly Trolls Ja Morant While Debating Who Should Be NBA MVP: 'I Told You I Don't Even Like the Kid'
Ja Morant is one of the hottest players in basketball and has catapulted into the MVP race. Charles Barkley, though, recently took time to jokingly troll the Memphis Grizzlies star.
Golden State Warriors? Phoenix Suns, who? There isn't a hotter team in basketball than Ja Morant's Memphis Grizzlies right now. They have won 11 straight and are 16-3 since Dec. 9, which has catapulted Morant into the MVP discussion.
In fact, TNT's Inside the NBA crew recently debated Morant's chances for winning league MVP this year, a race entirely up in the air. And during the discussion, basketball legend Charles Barkley light-heartedly trolled the talented guard. 
Memphis Grizzlies star Ja Morant has entered the NBA MVP discussion
The Grizzlies weren't like the Warriors or Suns at the start of the season; they began the year slow with a 9-10 record through their first 19 games. However, since the end of November, they have been the NBA's hottest team.
Memphis is 16-3 since Dec. 9 and 21-4 since Nov. 28. The team has also won 11 straight games, including a 14-point win over the Brooklyn Nets and an eight-point win over the Warriors.
The Grizzlies began their winning ways with Morant out of the lineup due to a sprained knee. But he has been crucial during their 11 game winning streak, playing in all but one game and averaging 26.7 points on 50.5% shooting. He has also made 38.5% of his 3-pointers and is recording 6.7 assists and 6.4 rebounds per game.
In total for the year, the Murray State product has improved his season averages of 19.1 points and 4.0 rebounds from a year ago to 24.6 points and 5.8 rebounds. He is also dishing out 6.8 assists, and shooting career bests 48.5% from the field and 35.9% from 3-point range.
All in all, Morant is proving he is more than just an athletic guard. He has turned into a complete basketball player, which has put him right in the middle of this year's MVP race with guys like Stephen Curry, Giannis Antetokounmpo, Joel Embiid, Nikola Jokic, and Kevin Durant.
Charles Barkley trolled Ja Morant on TNT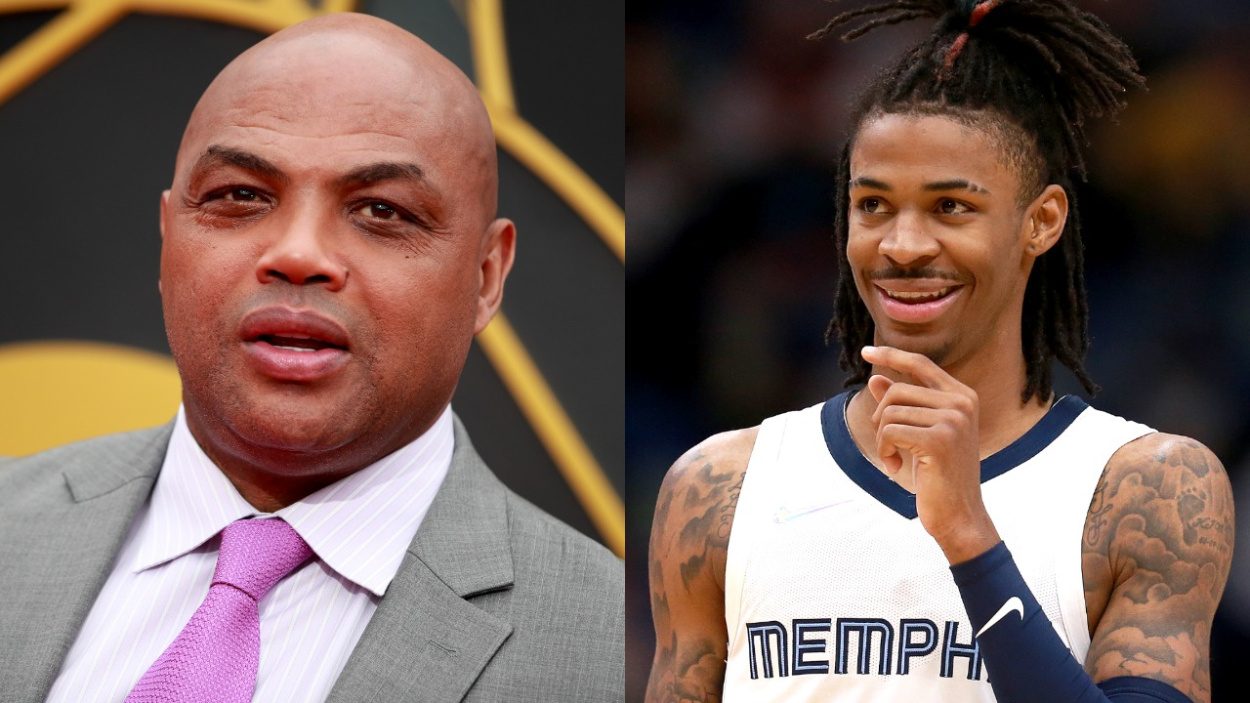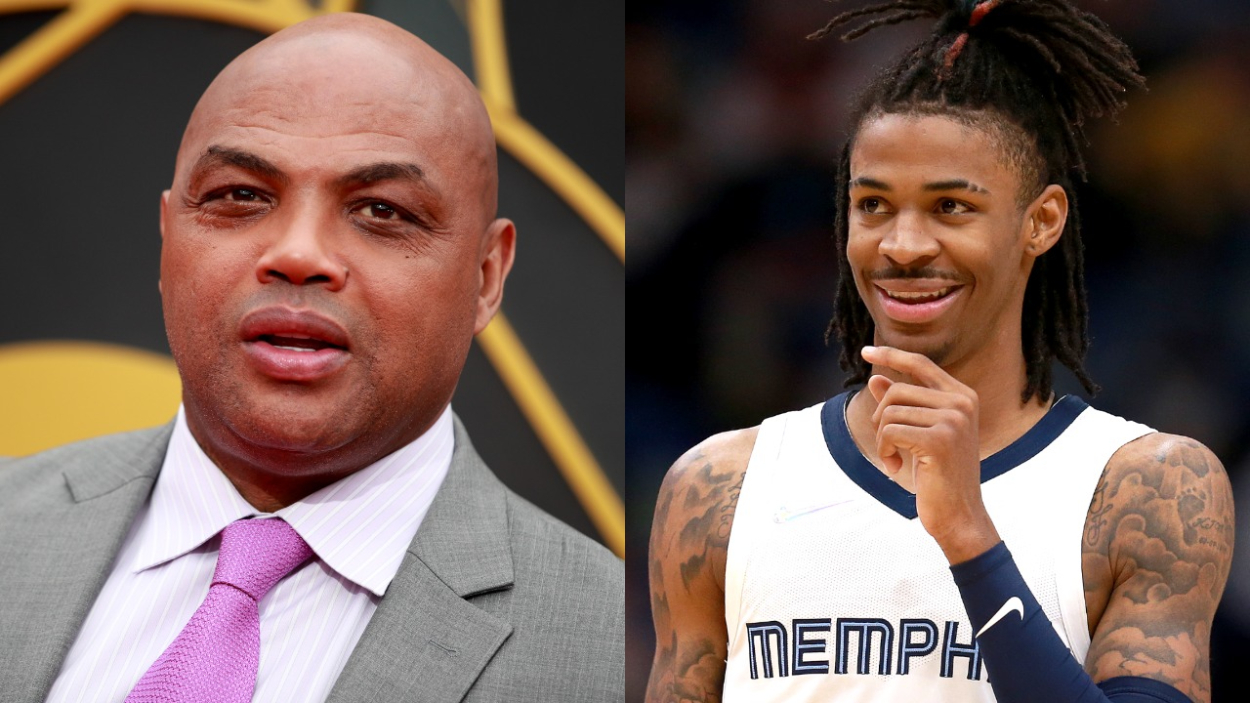 The Inside the NBA crew recently debated who the frontrunners for the MVP award are, and Ja Morant naturally came up.
Charles Barkley doesn't think Morant has done enough to deserve the recognition quite yet, but he said he believes Morant should be starting in the All-Star Game over Stephen Curry.
"Ja Morant should definitely be starting," he said on the Jan. 13 episode.
However, later during the discussion, Barkley light-heartedly trolled Morant after mistakenly mispronouncing his last name.
"First of all, I told you I don't even like the kid because anybody who can't have but two letters in their name can't be real," he said. "Just kidding, Ja Morant."
In case you're wondering, Ja isn't the 2019-20 Rookie of the Year's legal name; it's Temetrius Jamel Morant. But Barkley's comment certainly made for a funny TV moment.
And despite his appreciation for the short-named phenom, Barkley is arguing for someone else to win the MVP award.
Charles Barkley believes Joel Embiid is No. 1 in the MVP race
Although Ja Morant and the Grizzlies are on an 11-game winning streak, Charles Barkley believes Philadelphia 76ers big man Joel Embiid is the frontrunner for MVP right now.
Embiid is having a great year without his point guard, Ben Simmons, in the lineup. He's averaging 27.1 points, 10.5 rebounds, and a career-high 4.3 assists. Embiid is also shooting a career-best 38.3% from 3-point range.
Like the Grizzlies, the 76ers had a slow start to the season. They were just 15-15 on Dec. 16, but since Dec. 20, they are 8-2 and had a seven-game win streak between Dec. 26 and Jan. 10. During the last 10 games, Embiid is shooting 54.0% from the field and 41.4% from 3-point range. He has also had several big games, including a 41-point, 10-rebound performance against the Boston Celtics.
"There's nobody playing better basketball in the world than Joel Embiid right now," Barkley said.
Whether you think Embiid, Morant, or someone else should be the league MVP, the race is anyone's to win right now. And the debate is just going to keep getting hotter as we continue into the second-half of the season.
Stats courtesy of Basketball Reference