Charles Barkley's Addiction Has Cost Him Over $10 Million
It's no secret that NBA Hall of Famer Charles Barkley has a gambling habit, reports ESPN. But most don't know it's cost him over $10 million.
Athletes are more susceptible to gambling problems. Why? Most experts believe players who become pathological gamblers fall victim to their competitive nature, which has the potential to "spill over" into an athlete's personal life.
Pro athletes and gambling
Barkley is not alone. Gambling problems also affected Michael Jordan, who got into trouble by wagering extreme amounts on golf. Recently, England put a worldwide ban on gambling and betting for many English football athletes as a solution to combat corruption within the game.
While Barkley has never admitted to or been caught gambling on sports teams he actively represented, he does admit to suffering huge losses. Barkley estimates that he's likely lost $1 million on gambling at least 30 times.
Charles Barkley's gambling addiction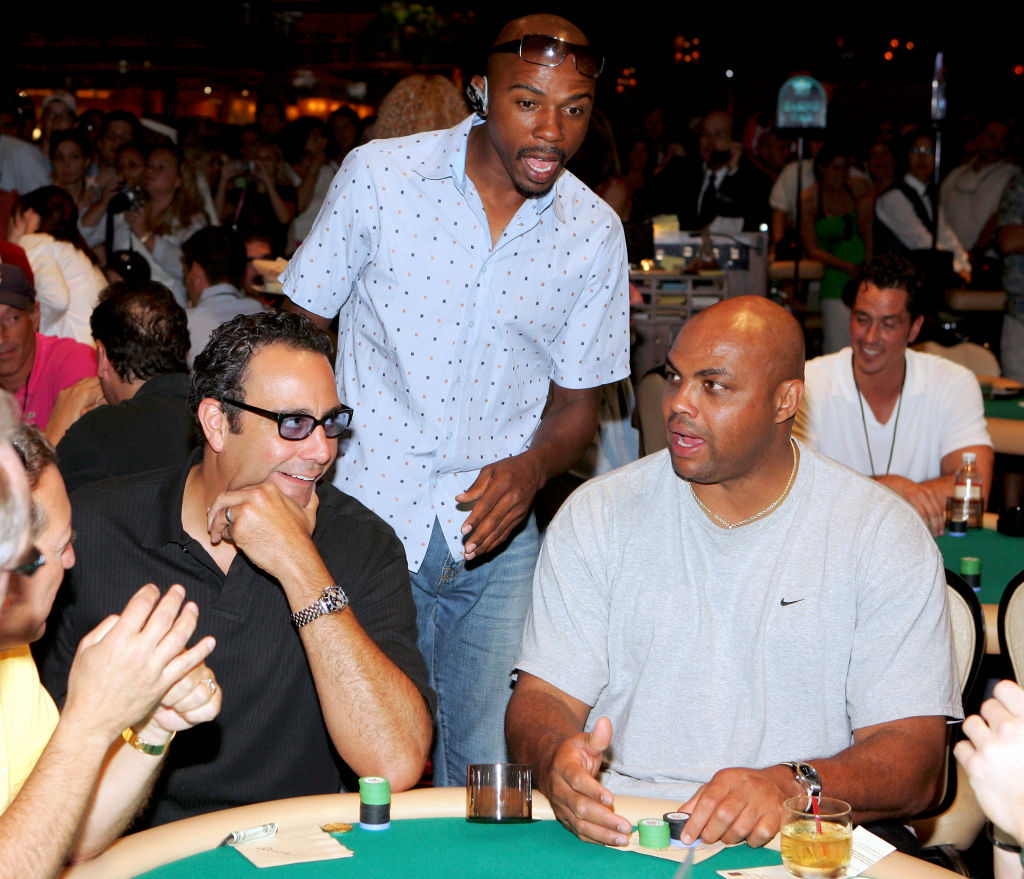 In a 2007 interview, Barkley admitted to winning "about $700,000" over the weekend from playing blackjack and betting on the Super Bowl. The former power forward had bet on the underdog Colts, who defeated the Bears, 29–17.
In an earlier 2006 interview with ESPN, Barkley admitted that his gambling habit had cost him $2.5 million "in a six-hour period" one night. Even then, the NBA legend said he'd lost over $10 million over the years. Although his gambling addiction was costing him millions, Barkley seemed to be in denial:
"It's a stupid, bad habit. I have a problem … But the problem is when you can't afford it. I can afford to gamble. I didn't kill myself when I lost two and half million dollars. I like to gamble and I'm not going to quit."
Today, Barkley is a sports broadcaster, but for an athlete who averaged 22.1 points and nearly 12 rebounds in a 16-year career, his gambling addiction only got worse.
Barkley was sued by the Wynn Las Vegas Casino for failing to pay $400,000 in gambling loans (markers). He repaid his debt as well as a hefty $40,000 in attorney fees. Barkley took a two-year break from gambling, picking up golf and playing with the likes of Tiger Woods and Michael Jordan.
How gambling changed Barkley's life
Over the years, Barkley's gambling losses went from $10 million to over $30 million. It was likely the loss of self-control and public backlash — not cash — that caused him to face his gambling addiction. After all, so many good causes could benefit from even a small portion of that money.
So what changed in Barkley's life? While he admits he still gambles, he does it in moderation. He won't let it go completely, according to AZ Central. "I love it," he said. "I love the action, I love the juice. But I just learned to do it in moderation."
We can agree that one man's definition of moderation is another man's excess. What else has changed in Barkley's gambling life? His self-confessed secret to staying out of gambling debt is to quit while you're ahead.
But, according to the Substance Abuse and Mental Health Administration, gambling addiction is no different from alcohol or drug addictions. The disease can present itself via many outlets — lottery tickets, bingo, a Friday night poker game, the office sports pool, and much more.
Follow more updates from Sportscasting on our Facebook page.