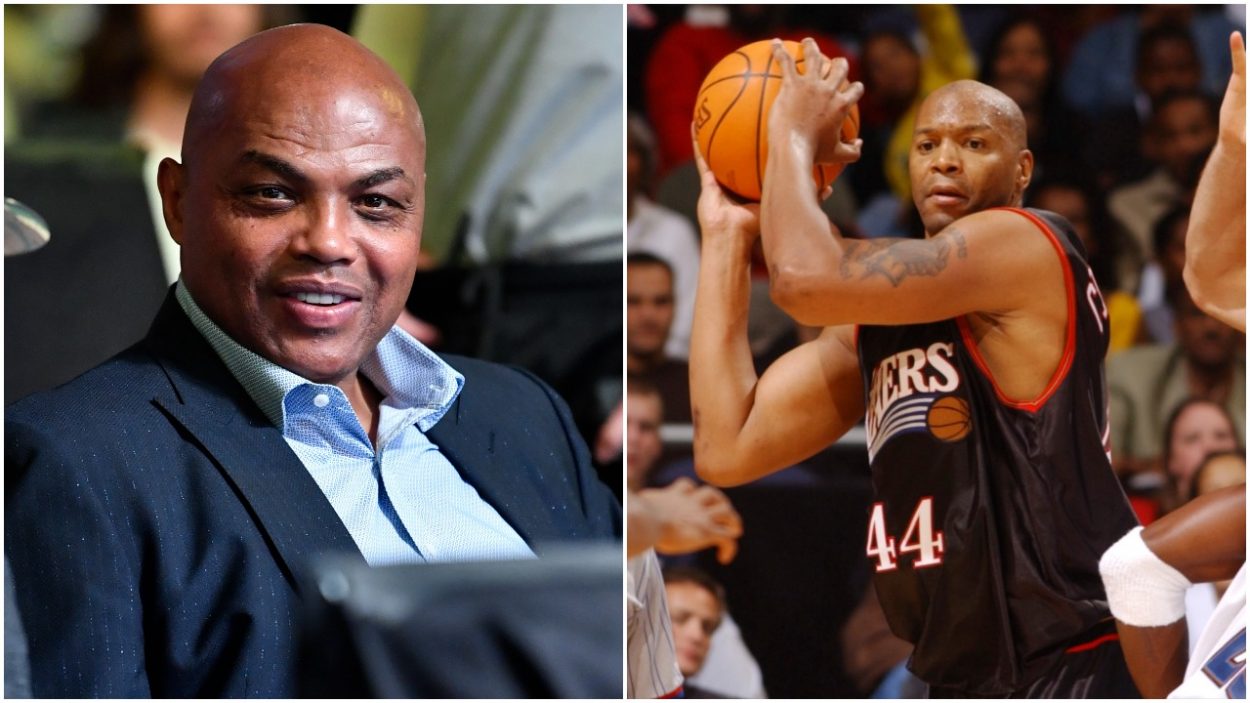 Charles Barkley's Shocking Praise For Derrick Coleman Is a Sad Reminder of a Career Tarnished by Controversy
Charles Barkley held former Nets star Derrick Coleman in extremely high regard, which is a sad reminder of a lost career.
Charles Barkley famously said, "I am not a role model." But he is a straight shooter, which is why it's a bit sad to look back on his past praise for former NBA All-Star Derrick Coleman.
Once upon a time, Coleman looked like the league's most promising forward. Barkley believed the former New Jersey Nets star had an even higher ceiling. Unfortunately, Coleman's career got wrecked by injuries.
Charles Barkley and Derrick Coleman dominated the power forward position early in the 1990s
Charles Barkley established himself as the Round Mound of Rebound almost as soon as he entered the NBA. Several years later, a top star from Syracuse University sought to assert himself as a top forward.
The New Jersey Nets drafted Derrick Coleman No. 1 overall in 1990. He went on to win the Rookie of the Year Award, averaging 18.4 points and 10.3 rebounds. Coleman showed tremendous upside during the 1992-93 campaign, averaging 20.7 points, 11.2 rebounds, 3.6 assists, 1.7 blocks, and 1.2 steals.
That same season, Barkley led the Phoenix Suns to the NBA Finals and captured league MVP in the process, much to Michael Jordan's chagrin. Chuck showed his superstar quality and proved he could bring a team to the brink, even if he never won a championship.
Meanwhile, Coleman continued to ascend. He made his first All-Star squad in 1993-94 and earned selection to All-NBA Third Team for a second consecutive season. Barkley took notice, giving him the highest praise imaginable.
Barkley claimed Coleman could be the best player in the game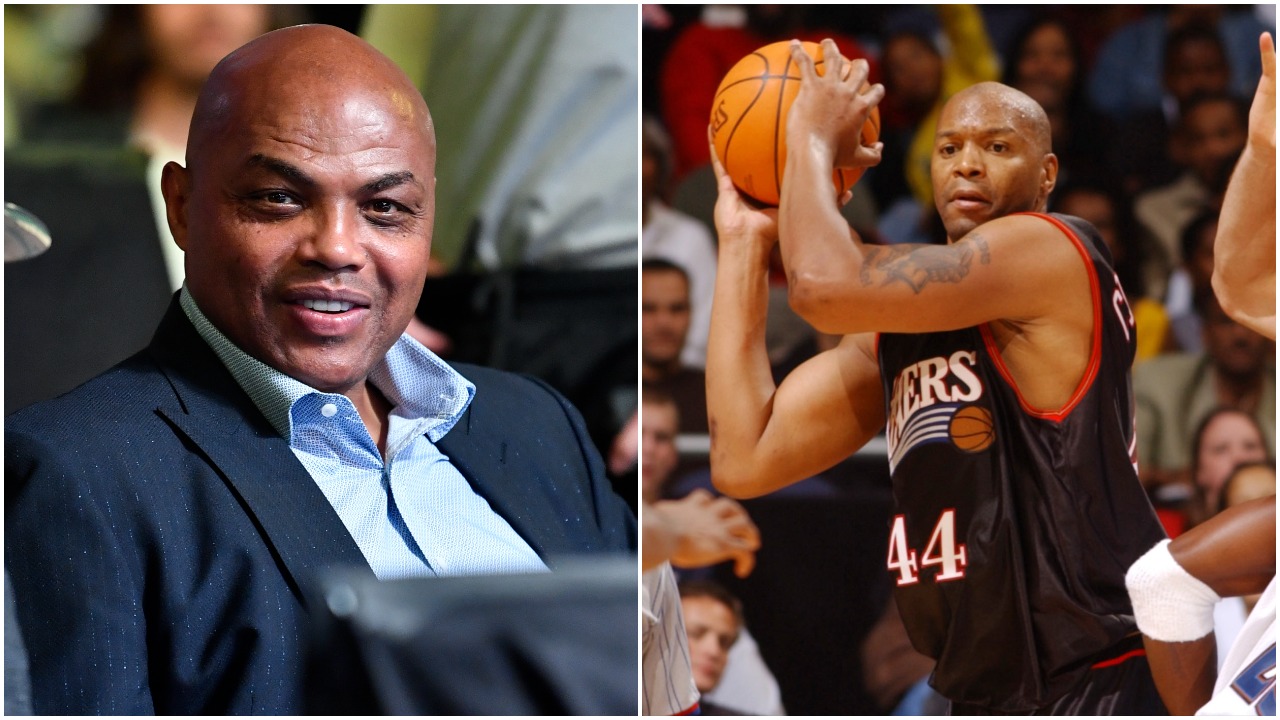 Charles Barkley did not mince words when speaking about Derrick Coleman's talent. But he also foreshadowed a pivotal detriment to Coleman's career.
Barkley said in March 1994 (h/t New York Times) he felt Coleman could be the best basketball player on the planet. The words carried weight, particularly given the NBA — at the time — found itself in the first year of a post-Jordan era.
"I think he can be the best player in the world. When he's on his game, he's unstoppable."

–Charles Barkley on Derrick Coleman (1994)
Coleman and Barkley shared a lot of similarities as hyper-versatile forwards who dominated on the offensive glass and could create for teammates. They also took opponents by surprise with their athleticism. Those attributes prompted Chuck to call himself the "ninth wonder" of the world.
But Barkley said the two diverged in terms of work ethic. That really became an issue for Coleman, especially once injuries crept into the picture.
Coleman never lived up to the standard Barkley set for him
Charles Barkley knows a thing or two about controversies. But they never ruined his career. The same cannot be said for Coleman.
Coleman had numerous arrests throughout his playing days and also suffered from alcohol abuse. His troubles began in earnest after an assault arrest in 1994, which also marks the moment when his career began to spiral.
In his first four seasons, Coleman averaged 19.8 points, 10.6 rebounds, 3.1 assists, 1.6 blocks, and 1.0 steals. In his next six seasons, he played in 294 games, only two more than he played in his first four campaigns.
Injuries and off-court troubles impacted Coleman's efficacy on the hardwood. His field-goal percentage fell by over 3%, while his player efficiency rating and box plus-minus also fell. He still put up decent raw numbers, but the lack of availability stands out quite a bit.
Barkley deemed Coleman as talented a basketball player as anyone in the world. Sadly, D.C. never came close to staking that claim.
Stats courtesy of Basketball Reference.