Charles Oakley Challenges Shaquille O'Neal, Charles Barkley to Celebrity Boxing
It seems like there have always been weird trends to take the world by storm. From the Harlem Shake to random TikTok challenges, people love jumping on the "what's popular?" bandwagon.
In recent years, though, stars everywhere have started competing in celebrity boxing matches.
From Nate Robinson to Chad Johnson and Aaron Carter, numerous big names have thrown jabs in the ring. However, it appears that 58-year-old retired NBA star Charles Oakley wants to give it a shot.
In fact, during a recent interview, Oakley challenged Shaquille O'Neal and Charles Barkley to a match.
Celebrity boxing has taken the world by storm in recent years
Numerous celebrities have decided to risk their respective dignity and enter the boxing ring within the past couple of years.
YouTubers Jake and Logan Paul made the trend popular. The former has taken on multiple UFC fighters, and Logan fought Floyd Mayweather Jr. last year. Jake also knocked out Nate Robinson in 2020.
However, they aren't the only ones to venture into the ring.
Former Cincinnati Bengals wide receiver Chad Johnson (also known as Chad Ochocinco) competed against bare-knuckle fighter Brian Maxwell. Lamar Odom, the two-time NBA champion and 2010-11 Sixth Man of the Year, won over former pop star Aaron Carter by TKO in 2021, and Deron Williams defeated Frank Gore in December of last year.
So, who could put on the gloves next? Charles Oakley is interested.
Charles Oakley challenged Shaquille O'Neal and Charles Barkley
Former NBA All-Star Charles Oakley recently appeared on an episode of Club Shay Shay with Shannon Sharpe, and he said he would certainly be interested in competing in a celebrity boxing match.
He even named two fellow basketball legends that he would like to fight.
"First one is Shaq, Barkley; yeah, them two," Oakley said.
Sharpe then asked if he really wanted to go against Shaquille O'Neal. You know, since the Hall of Famer was one of the most physically dominant big men in NBA history.
"I know he's about 75 pounds [heavier], but I'll take him," Oakley, who says he has boxing experience, said. "… I've got pretty good hands. I still hit the bag every now and then. … It would be fun. I would definitely do that with [an] ex-player. I still got a little bob and weave in me."
Maybe, Oakley does have some experience, and perhaps he could put up a good fight against another former player. But challenging Shaquille O'Neal is absurd.
How would Charles Oakley fare against Shaquille O'Neal and Charles Barkley?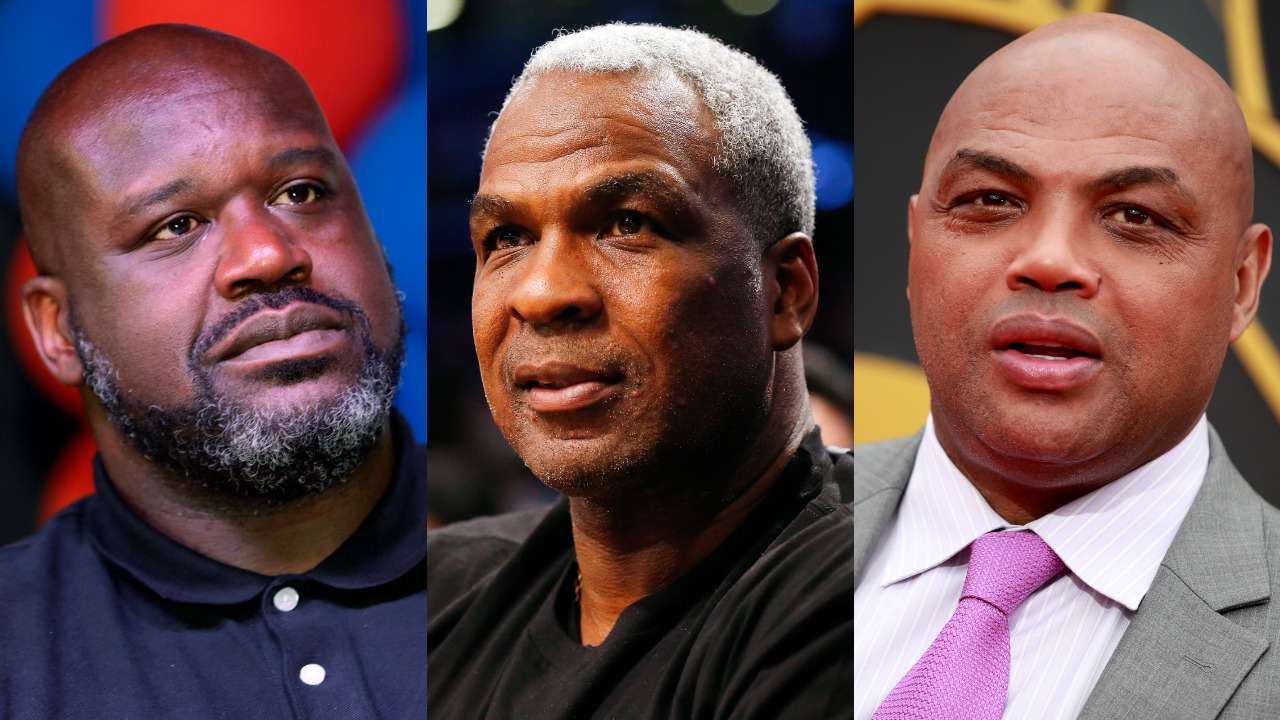 Charles Oakley must have overlooked two factors when challenging Shaquille O'Neal. Shaq isn't just eight years younger than Oak (50 compared to 58), but he's also five inches taller and weighed 100 pounds more than he did during their playing days.
Height and reach are huge when trying to land punches. No, it didn't help Logan Paul against Floyd Mayweather Jr., but Oakley isn't Mayweather. He's probably closer to Aaron Carter, who lost to a much taller Lamar Odom.
If Oakley wants a fair shot at winning, he'd have a better chance against his longtime foe, Charles Barkley. Chuck is just one year older and two inches shorter than Oak.
But will Oakley actually take on Shaq or Barkley? Probably not, although O'Neal appeared in the AEW ring last year, so maybe there's a chance.
If they do fight, fans will tune in whether it's competitive or not. O'Neal has box-office appeal, and he and Oakley were both imposing enforcers during their heydays.
No, celebrity boxing doesn't provide us with quality fighting, but it does give us quality entertainment. Oakley versus Shaq or Charles would be just that.
RELATED: Shaquille O'Neal Questions Bill Walton's Spot on NBA's 75th Anniversary Team