Charles Woodson Has a New Job at Fox, and He'll Start After Entering the Pro Football Hall of Fame
Former Green Bay Packers cornerback Charles Woodson is poised to have an unforgettable summer of 2021.
In August, Woodson will join the likes of Alan Faneca and Peyton Manning in receiving his Pro Football Hall of Fame bust. A few weeks after that, the NFL legend will officially begin his newest position at Fox Sports.
Charles Woodson now has a full-time role on 'Fox NFL Kickoff'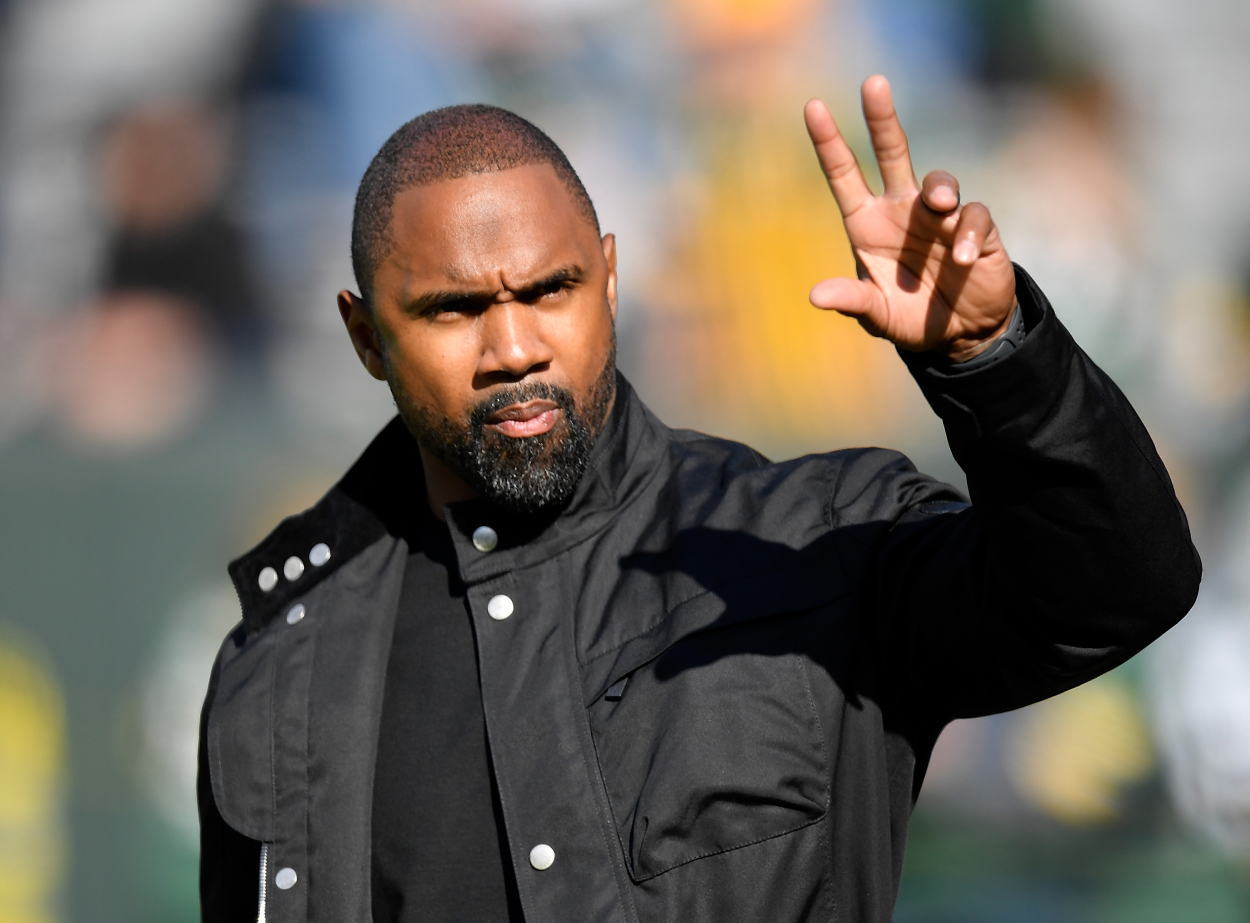 In February 2019, Charles Woodson announced that he and ESPN parted ways. Several months later, the former Heisman Trophy winner packed his bags and joined Fox Sports.
Switching networks proved to be the best thing for Woodson, who recently received a promotion. According to the New York Post, Woodson will be a full-time analyst on Fox NFL Kickoff for the 2021 season.
To clarify, that is not the main show with Michael Strahan, Jimmy Johnson, and other NFL legends. Fox NFL Kickoff airs on FS1 and features several prominent ex-NFL names, including Michael Vick and Tony Gonzalez. Colin Cowherd and former NFL head coach Dave Wannstedt are also expected to return in 2021.
In addition to his NFL work, Woodson will also contribute to Big Noon Kickoff, Fox's college football pregame show.
Woodson might be Tony Gonzalez's successor on 'Fox NFL Kickoff'
As of publication, all five full-time members of the Fox NFL Kickoff crew (not counting Woodson) were expected to return in 2021.
That roster could change in the coming years. Gonzalez is considered a rising star at Fox and often contributes to Fox NFL Sunday, the main show.
With Jimmy Johnson and Terry Bradshaw each getting older, Gonzalez is a likely candidate to replace one of them at some point. Johnson, the ex-Cowboys coach who turns 78 in July, worked remotely throughout the 2020 season.
If Johnson either retires or takes a reduced workload soon, Gonzalez can easily slide in as a full-time replacement. Woodson would effectively replace Gonzalez on Fox NFL Kickoff, and the cycle will continue from there.
Woodson will enter the Pro Football Hall of Fame before beginning that job
Woodson and his Fox NFL Kickoff colleagues will begin the new season Sunday, September 12. But before that, the nine-time Pro Bowl selection has plans in Canton, Ohio.
Woodson is among eight members of the Pro Football Hall of Fame's 2021 class. That group will join the 2020 class, which did not enter the Hall of Fame last year because of the coronavirus pandemic, on stage in August. The 2020 class includes 20 members and is the largest in league history,
As of publication, the Hall of Fame still intended to hold its ceremony on Sunday, August 8. However, the National Baseball Hall of Fame, which also did not have a ceremony in 2020, moved this year's event from Sunday, July 25, to Wednesday, September 8. Unlike football and its 28 inductees, baseball is only honoring four men: Derek Jeter, Larry Walker, Ted Simmons, and Marvin Miller.
Like Sportscasting on Facebook. Follow us on Twitter @sportscasting19.
RELATED: Joe Buck Opens up on Mental Health and Seeing a Therapist: 'Everybody's Got Their Own Stuff They Deal With'