Charles Woodson Thinks the Green Bay Packers Should Trade His Old Teammate: 'I'm Thinking About Trading Aaron Rodgers and See What I Can Get in Return'
Charles Woodson is a Hall of Famer and a legend. Few players who have played for the Green Bay Packers have the stature and respect he does amongst the organization. When Woodson talks, that doesn't necessarily mean general manager Brian Gutekunst and CEO/President Mark Murphy listen, but it does make the news…especially when he's talking about Aaron Rodgers.
With that in mind, Woodson has given another take on the Rodgers situation
Charles Woodson says he would think about trading Aaron Rodgers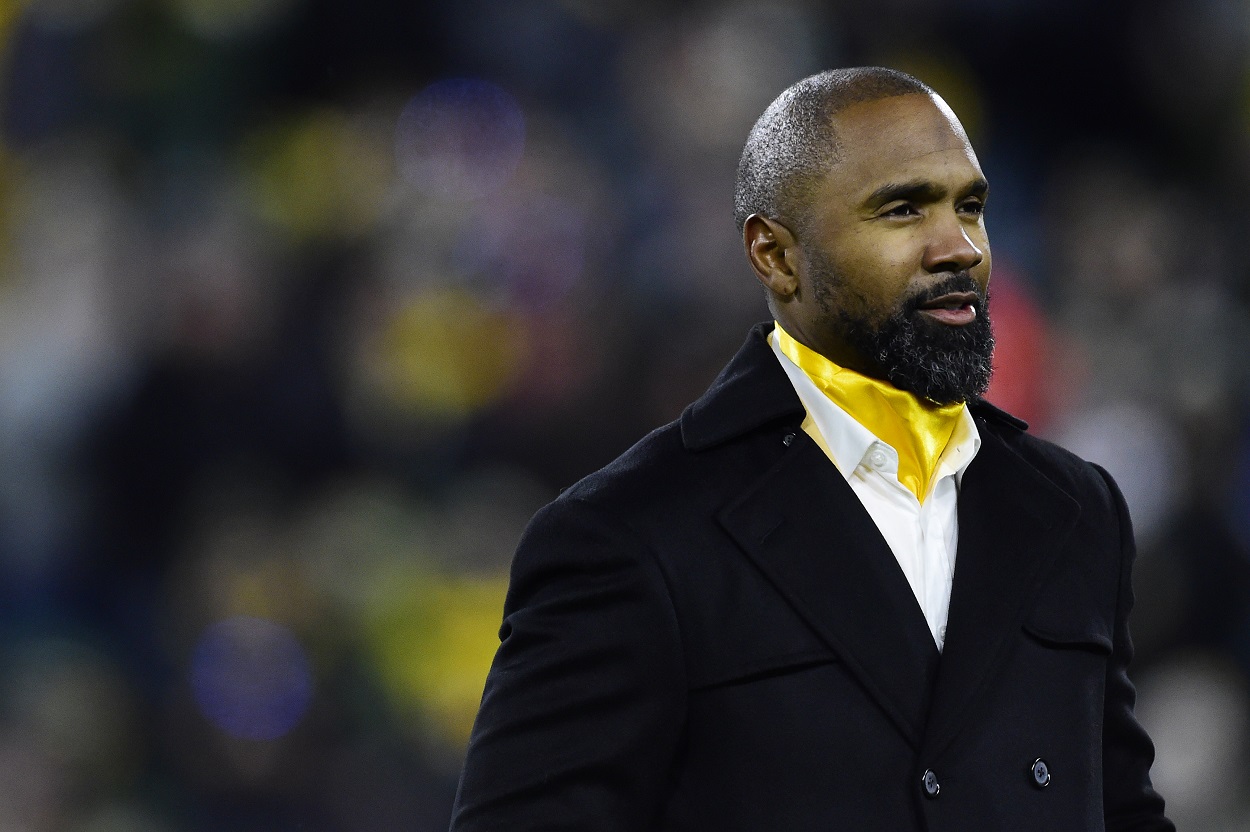 There's reason to believe that Rodgers will be back in 2022 for the Packers. We also know that the Packers want him back. Murphy made that much clear in a recent column on the team website.
"[Coach] Matt [LaFleur], [G.M.] Brian [Gutekunst], executive vice president/director of football operations Russ Ball and I are all in agreement that we want Aaron to come back," Murphy wrote. "He is likely to win his fourth league MVP, is the unquestioned leader of our team and is still playing at a high level at 38."
For his part, Woodson doesn't seem to agree that bringing back Rodgers is the best option for the Packers long-term.
It might seem counterintuitive to part ways with the three-time (likely four-time) MVP, but there are plenty of scenarios in which the Packers could trade the quarterback and get back a ton of valuable assets in return.
"Honestly, from a fan standpoint and [from] someone who's played with the Packers, I think that you would want to see Aaron Rodgers back because we know how this league is. If you have a quarterback, you have a shot. Look at the teams that are in the Super Bowl now. They have great quarterbacks.
"But, I'm just looking at the situation, and if I'm putting on my GM hat and I'm saying, 'What are we going to do this next season?' And I look at the roster we have. You know what, I'm thinking about trading Aaron Rodgers and see what I can get in return for him," Woodson said, according to NFL.com. "Maybe I can get a quarterback that can help steady my quarterback room and get some competition for Jordan Love. I'm telling LaFleur, 'Hey, Jordan Love does not leave the building this offseason. We're going to get him prepared to play.'"
Woodson went on to say that the Packers have built a good enough defense to be able to go into next season feeling confident, even without Rodgers. Trading Rodgers would also help out Green Bay's cap crunch. The Packers are expected to be nearly $50 million over the cap in 2022. Rodgers accounts for $46.4 million of their salary cap.
"If I'm the Packers…you flirted with it a little bit last offseason, life without Aaron Rodgers. Now you're really thinking about the future, so I'm thinking about trading Aaron Rodgers this offseason if I can," Woodson said.
Woodson and Rodgers won a Super Bowl together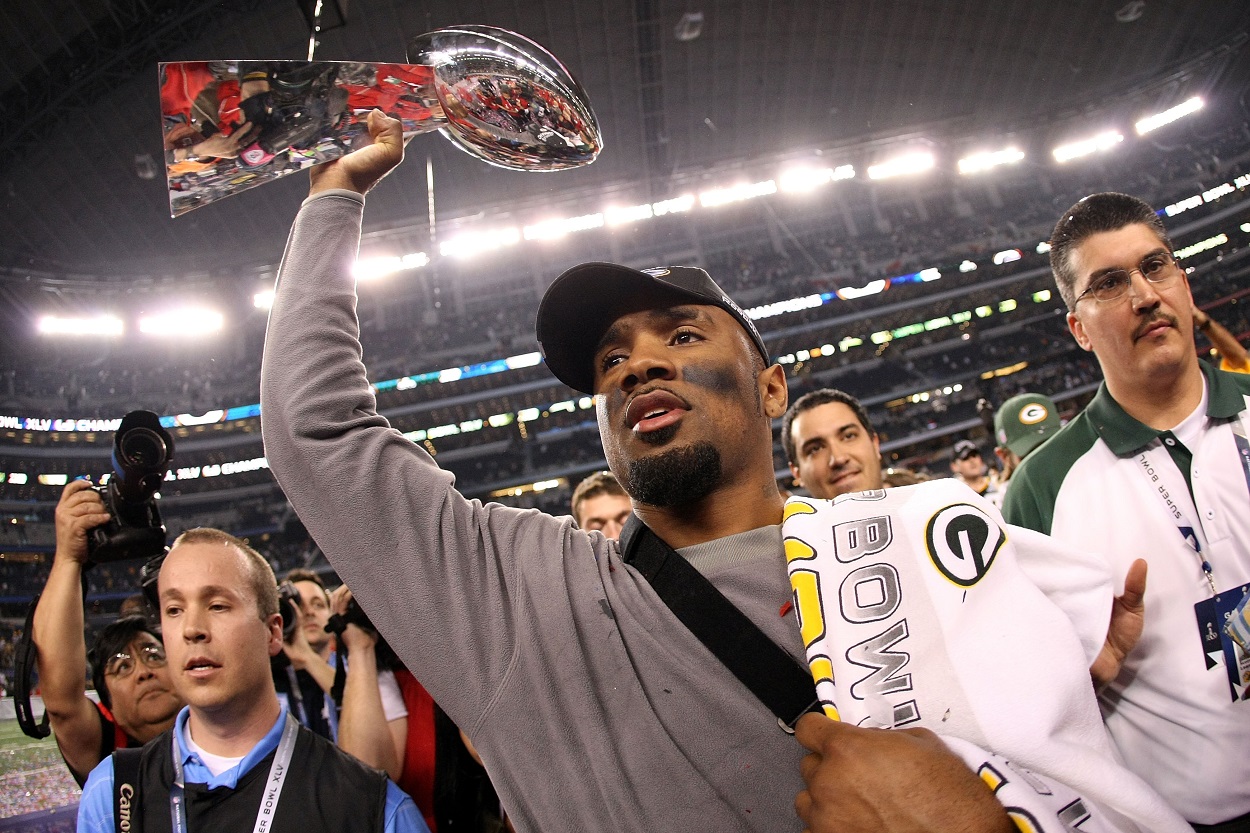 Keep in mind that this is not just random some former player with little knowledge of the situation talking. Not only is Woodson a Green Bay legend, but he's also a former teammate of Rodgers. Both Rodgers and Woodson played a massive role in Green Bay reaching the pinnacle of the sport, a win over the Pittsburgh Steelers in Super Bowl 45.
The Super Bowl win capped off an incredible season by Woodson. He was named both a second-team All-Pro and a Pro Bowler thanks to his 92 tackles, seven tackles for loss, six quarterback hits, five forced fumbles, two sacks, and one defensive touchdown. 
He was injured in the first half of the Super Bowl, but Woodson was largely credited for being an emotional leader for the Packers from the sidelines. He famously gave a speech at halftime that helped Green Bay bring home the win in the second half.
Woodson spent 11 total seasons with the then-Oakland Raiders, but he became a Hall of Fame player during his tenure with the Packers.
Potential trade destinations for Rodgers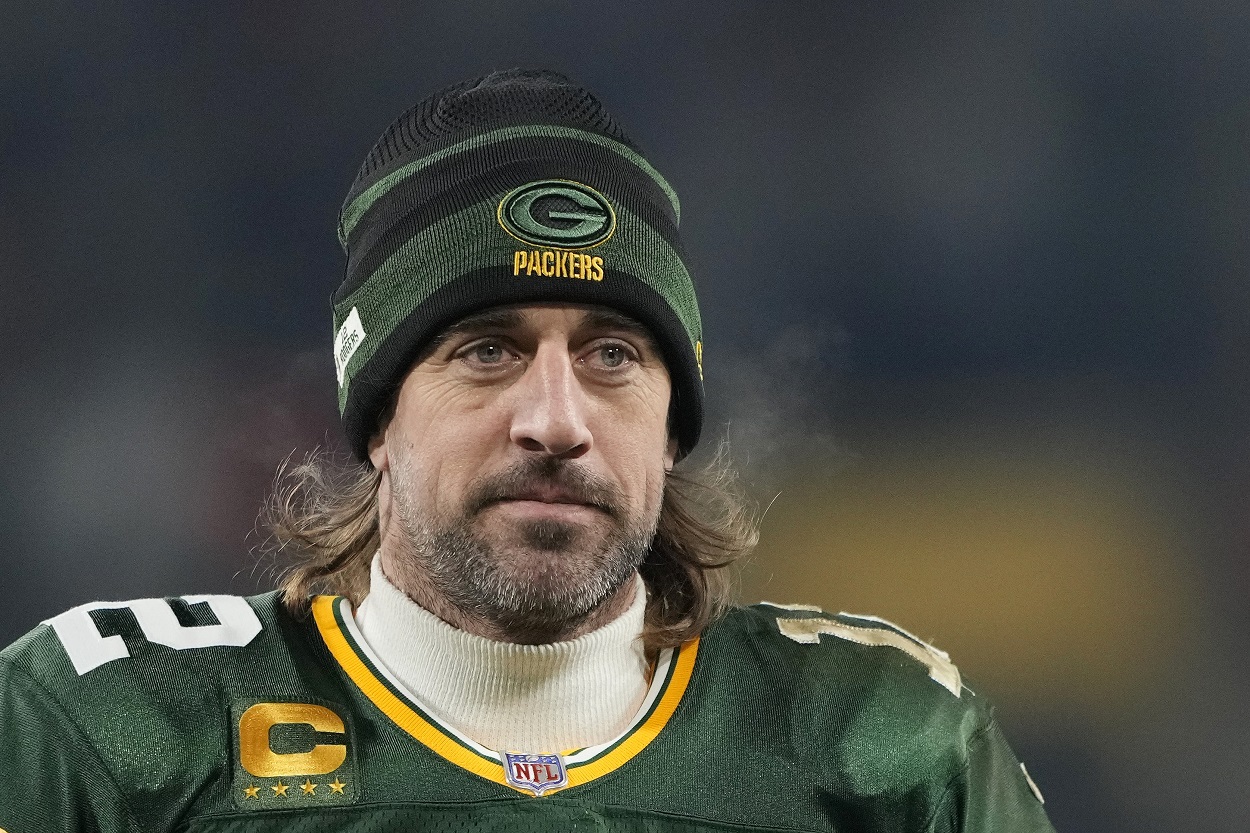 As previously mentioned, there are multiple good reasons to believe that Rodgers will come back to the Packers in 2022. At the top of that list is that the Packers do want him to come back. It was reported right after Green Bay's disappointing playoff run that bringing Rodgers back is the top priority for the offseason. If they can pull it off, they're going to do everything they can to make that priority a reality.
There is wisdom in what Woodson is saying, though. If Rodgers honestly doesn't want to be in Green Bay anymore or feels his best chance of winning a Super Bowl is somewhere else, then the Packers have an obligation to trade him and get back as much as possible in return.
He'll arguably never be a more valuable asset for Green Bay. At 38, he's still clearly playing like an MVP, but how much more elite football does he have in the tank? Tom Brady playing until 44 has skewed the expectations for what a quarterback's career can really be. It's worth remembering that Brady is the exception, not the rule. Rodgers has been clear in the past that there are plenty of other things that he's interested in outside of football.
Trade partners should be numerous for the Packers, but there are two organizations that seem to make the most sense.
The Denver Broncos have long been an intriguing trade partner because they have the cap room to take on Rodgers' contract and they have intriguing assets that they could send back Green Bay's way. That includes the No. 9 pick in the 2022 NFL Draft and young star players like receiver Jerry Jeudy or cornerback Patrick Surtain II.
The New York Giants have barely been mentioned in regard to Rodgers, but there is a case to be made that they would be a willing trade partner with the Packers as well. 
The Giants are starting a new regime under head coach Brian Daboll, and they can't be feeling all that confident about the status of Daniel Jones as their long-term quarterback. They have two first-round picks in the upcoming draft (No. 5 and No. 7), and one would think they would happily part ways with those in exchange for a chance to see what Rodgers can do in the Big Apple.
The point is this: the Packers would have no problem trading Rodgers and getting back a plethora of valuable assets in return.
Looking at what's best for the organization's future, Woodson could be right. It seems counterintuitive, but maybe the best thing for the future of Packers is to ship off his former teammate.
Stats courtesy of ESPN and Pro Football Reference. Contract information via Spotrac
RELATED: Green Bay Packers: 3 Biggest Offseason Storylines Not Involving Aaron Rodgers or Davante Adams