The Charlotte Hornets Just Dealt LiAngelo Ball Some Devastating News By Signing Isaiah Thomas
When the Charlotte Hornets decided to leave LiAngelo Ball in the G League, it was only a matter of time before outspoken family patriarch LaVar Ball weighed in. After all, it seemed that an NBA reunion for the Ball family — with older bro Lonzo and the younger LaMelo — was all but certain soon after LiAngelo went to the G League.
The family get-together on an NBA floor will have to wait.
The Hornets signing Isaiah Thomas to a 10-day contract is devastating news for LiAngelo, who seems farther away than ever from making his NBA debut.
Isaiah Thomas news is terrible news for LiAgelo Ball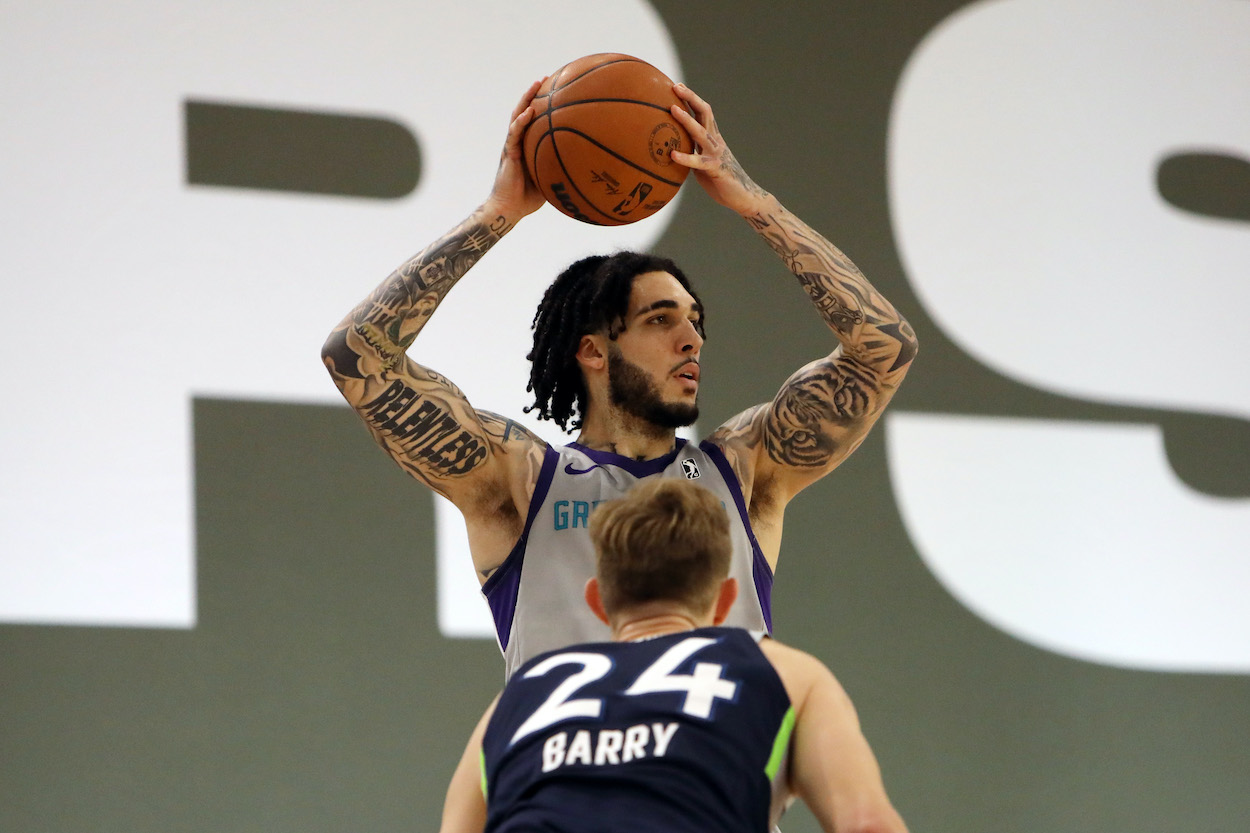 The latest news around the Hornets is the team signing two-time All-Star Isaiah Thomas to a 10-day contract on March 2. Charlotte will the 10th team the well-traveled Thomas suits up for in his career. Adding the point guard provides some backcourt support for LaMelo Ball and Terry Rozier (who is more of a shooting guard).
Adding Thomas, who made the All-Rookie team in 2011-12 and was all-NBA in 2016-17, puts the Hornets' roster at 17 players. Which means there's one less spot for LiAngelo.
Beyond roster size and team need, Ball's path to playing for the Hornets is blocked by who stands in front of him.
As a swingman, he could potentially slot it at shooting guard or small forward. Terry Rozier and Kelly Oubre Jr. (shooting guards) and Miles Bridges, Gordon Hayward, and Cody Martin (small forwards) are among the top seven Charlotte players in minutes played and top eight in points per game.
The combination of adding Thomas and the established depth at shooting guard and small forward means Ball won't be suiting up for the Hornets anytime soon. That, plus his current level of success (or lack of it).
Ball's G League stats don't paint a pretty picture
LiAngelo Ball shined in his NBA summer league debut and did the same during his first game with the Greensboro Swarm in the G League (22 points on 9-of-13 shooting and 4-of-7 from three). It's been all downhill since then.
Ball ranks No. 230 in the G League with his 5.3 points per game.
Maybe you don't want to go based solely on points. Well, his other stats aren't anything to write home about either:
39.3% field goal percentage
36.9% from three (24 of 65)
50.0% free throw percentage (on 1 of 2 shooting)
1.3 rebounds per game (254th in the G League)
LiAngelo takes care of the ball — just five turnovers through 18 G League games played — but he also managed only three assists.
What's next for LiAngelo Ball?
LiAngelo Ball signed a 10-day contract with the Pistons in December 2020. He never saw game action and was waived, which of course led to LaVar unleashing a diatribe on Detroit. An ankle injury near the end of January (h/t CBS Sports) put him on the sidelines for the Swarm. He's been working to get to join his brothers in the NBA ever since.
The demand for a so-so shooting guard who has struggled against lesser competition in the G League might not have NBA teams beating down the door for Ball. The way things have progressed so far, an international career might be the perfect fit for LiAngelo.
But it's hard to judge a player who is fighting just to stay healthy. And at 25 years old, he is still relatively young with time to develop into a serviceable role player. All Ball needs is one NBA team to take a chance and for him to seize it.