Chase Briscoe Teams with Hailie Deegan; Austin Cindric with Harrison Burton for Ford Showcase Endurance Race
In a preseason showcase, Ford is dividing part of its future into two crews behind the wheels of Mustang GT4s. One squad features NASCAR Cup Series driver Chase Briscoe and Camping World Truck Series' pinup pilot Hailie Deegan. The other has top Cup rookie of the year candidates Austin Cindric and Harrison Burton.
The two-person crews will compete in the BMW M Endurance Challenge at Daytona International Speedway on Jan. 28.
The manufacturer's top prospects will get what Ford wants the most, additional preseason "seat time."
Ford executives want top prospects to pile up road course miles
Competing in the Grand Sport (GS) class, Cindric kicked off practice sessions by placing seventh among 30 sportscars with a fast lap of 112.394 mph. Briscoe, the 2021 Cup rookie of the year, placed 12th at 112.060 mph.
According to imsa.com, Ford Performance officials are pushing their top prospects to get as much road course experience as they can before the upcoming NASCAR season.
"That's one thing that I've really buckled down and said for this 2022 year, that I just need to get as much seat time as I can, whether it's in dirt, circle track stuff, whatever I can drive," Deegan said. "I just want to get in and get more experience, and I feel like one thing I could improve on – I can improve on a lot of things – but I feel like one thing that really is coming up more in the NASCAR world is road course races.
"I feel like being able to race any type of road course is, I think, just going to better me as a driver."
Chase Briscoe on partner Hailie Deegan: 'It'll be fun to see her improvement as a race car driver'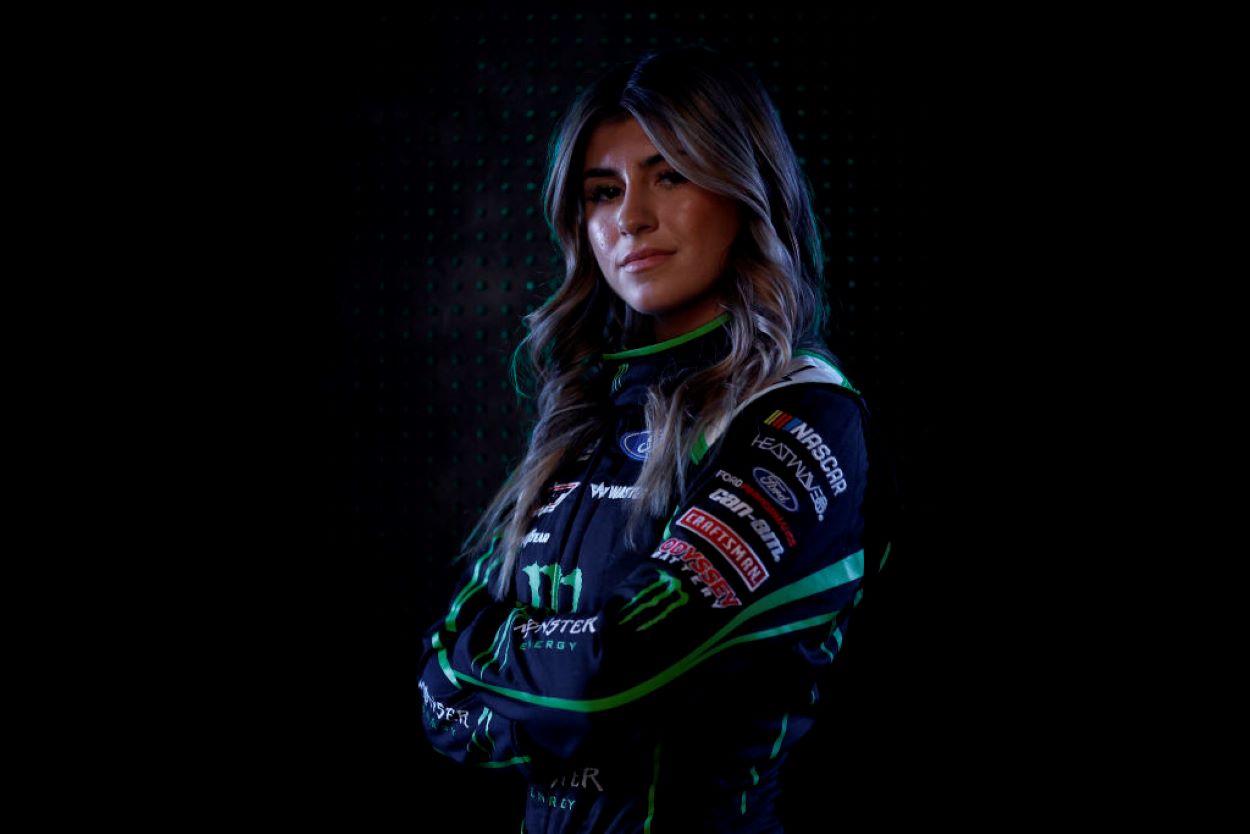 In the season-opening event for the IMSA Michelin Pilot Challenge, the Briscoe-Deegan partnership will be a reunion of sorts. The pair drove a Ford during the event's 2020 edition.
Briscoe, who earned three top-10 Cup finishes for Stewart-Haas Racing last season, expects Deegan to be better prepared this time around. Still a teenager in 2020, she had yet to race on a road course. The inexperience was apparent.
Now 20 years old and entering her second season driving Trucks for David Gilliland Racing, Deegan has experienced road races and the second-generation racer should better know what to expect.
"… It'll be fun to see her improvement as a race car driver," Briscoe said. "She does a really good job in a lot of different disciplines, and it'll be fun to go down there and do a totally fairly new discipline to both of us and go down there and just have a good time."
NASCAR Cup Series rookie Austin Cindric set to drive IMSA doubleheader
Cindric is planning to drive a doubleheader. The 2020 Xfinity Series champion will compete in the Rolex 24 Hours on Jan. 29.
Cindric has an advantage over his three Ford Performance teammates. Cindric grew up racing in IMSA events. He could develop into one of the Cup's strongest road racers since Jeff Gordon, who finished with 17 road-course victories.
Burton is different. The son of former driver and current NBC Sports analyst Jeff Burton, Harrison developed his skills on speedways. He needs the extra road work at Daytona's 3.56-mile track.
The 2022 Cup schedule includes six road challenges: Circuit of the Americas (March 27), Sonoma Raceway (June 12), Road America (July 3), Indianapolis Motor Speedway Road Course (July 31), Watkins Glen International (Aug. 21), and Charlotte Motor Speedway Road Course (Oct. 9).
"… The one thing I wanted to work on to be better was (to) be a better road racer," Burton said. "To have an opportunity to do that right off the bat is awesome, and credit to them for being committed to helping me get better. …"
Part of Ford's future could depend on it.
Like Sportscasting on Facebook. Follow us on Twitter @sportscasting19.
RELATED: Chase Briscoe Earns NASCAR National Series Rookie of the Year Trifecta