Chase Claypool Just Maybe Got His Friend and Former College Teammate Fired
Chase Claypool has been a breakout star for the Pittsburgh Steelers this season. This comes after he had a nice college career for the Notre Dame Fighting Irish. However, Claypool just potentially cost his friend and former teammate his job with some comments that he recently made. That friend and former teammate is former Notre Dame wide receiver Chris Finke.
Chase Claypool has become a breakout star for the Pittsburgh Steelers
The Pittsburgh Steelers drafted a star, and ultimately got a steal, in the 2020 NFL draft when they selected Chase Claypool in the second round.
The Steelers have since had an excellent season so far, as they are 7-0, and Claypool has been incredible. Through seven games, Claypool has 23 catches for 375 yards and five touchdowns. He also has two other rushing touchdowns.
Claypool's biggest game came against the Philadelphia Eagles when he had seven catches for 110 yards and three touchdowns, in addition to one rushing touchdown.
The Steelers have been a nice surprise this season, and so has Claypool.
He called out the San Francisco 49ers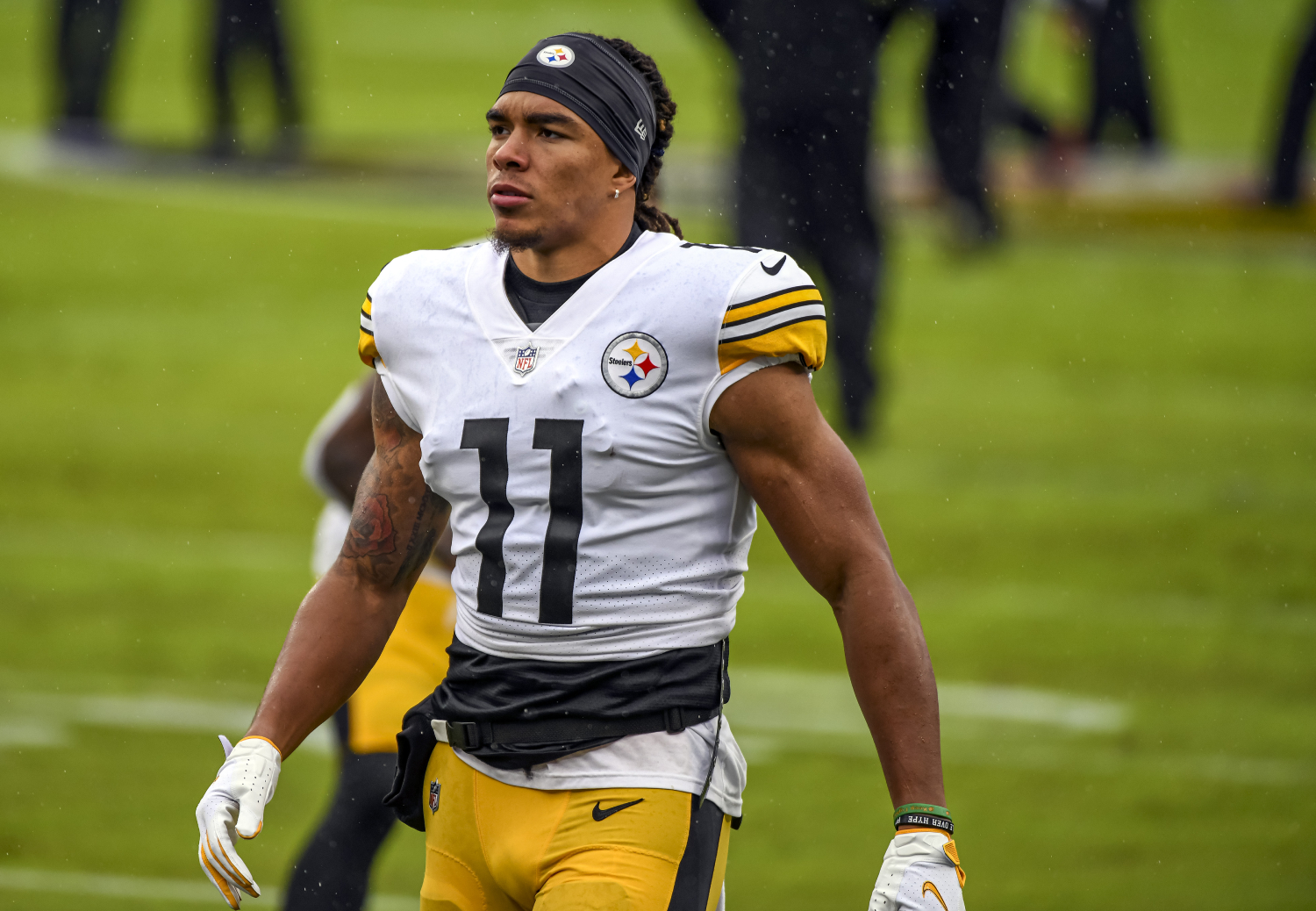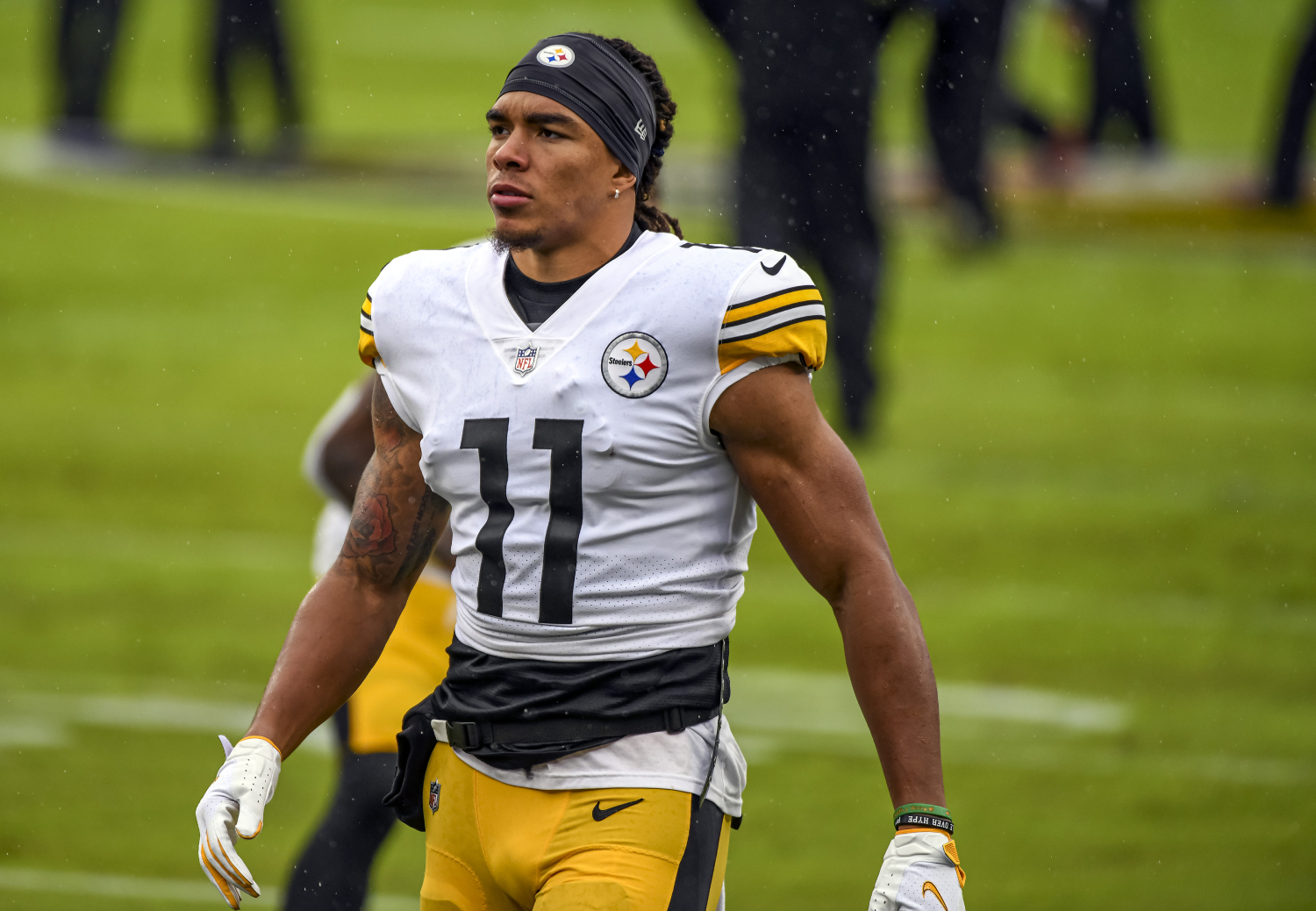 While recently talking to the media, Claypool praised the Steelers for protecting players and their bodies. He took a pretty big shot at the San Francisco 49ers while doing so, though.
"I was talking to my friend on the Niners and they're still wearing full pads on Thursdays," Claypool said, according to KNBR. "We haven't done that since camp, so having a coach that understands how long the season is, the wear and tear on your body, it's super helpful for getting you through the season and getting you to be able to play well in the playoffs."
So, who is Claypool's friend? We don't know for sure, but we can assume that it's Chris Finke, who played with Claypool at Notre Dame.
Chase Claypool and Chris Finke played together at Notre Dame
Claypool became a star at Notre Dame, as he played for the school from 2016 through 2019. Finke was there from 2015 through 2019.
Claypool's biggest season came in 2019 when he caught 66 passes for 1,037 yards and 13 touchdowns. This came after he caught 50 passes for 639 yards and four touchdowns in 2018. He ultimately caught 150 passes for 2,159 yards and 19 touchdowns in his career at Notre Dame.
Finke, on the other hand, had his best season in 2018, as he caught 49 passes for 571 yards and two touchdowns. He ultimately caught 106 passes for 1,251 yards and eight touchdowns in his Notre Dame career.
Notre Dame had a lot of success in the years that Claypool and Finke were there, too. They went 10-3 and won the Citrus Bowl in 2017, and then went 12-1 and reached the College Football Playoff in 2018 before going 11-2 in 2019.
While Claypool went to the Steelers in the draft, Finke has been on the San Francisco 49ers' practice squad.
Chris Finke got released by the San Francisco 49ers
One day after Claypool commented on how the 49ers run their practices, the 49ers announced that they released Finke from the team's practice squad. This led to 49ers reporter Rob Lowder speculating whether Claypool's comments had anything to do with the move.
While it's hard to say whether Finke's release had anything to do with Claypool's comments for sure — and we probably won't ever find out — it's interesting that it occurred one day after he made them.
It's a shame if they are, in fact, the reason because it's not like Finke gave Claypool any secret information, and Claypool didn't say that Finke (or whoever his friend is) complained about practicing in full pads. Maybe, though, the 49ers just ultimately released him for his performance.
No matter what the reasoning is, though, hopefully, he gets a shot with another team soon.
Stats courtesy of Sports Reference and Pro Football Reference