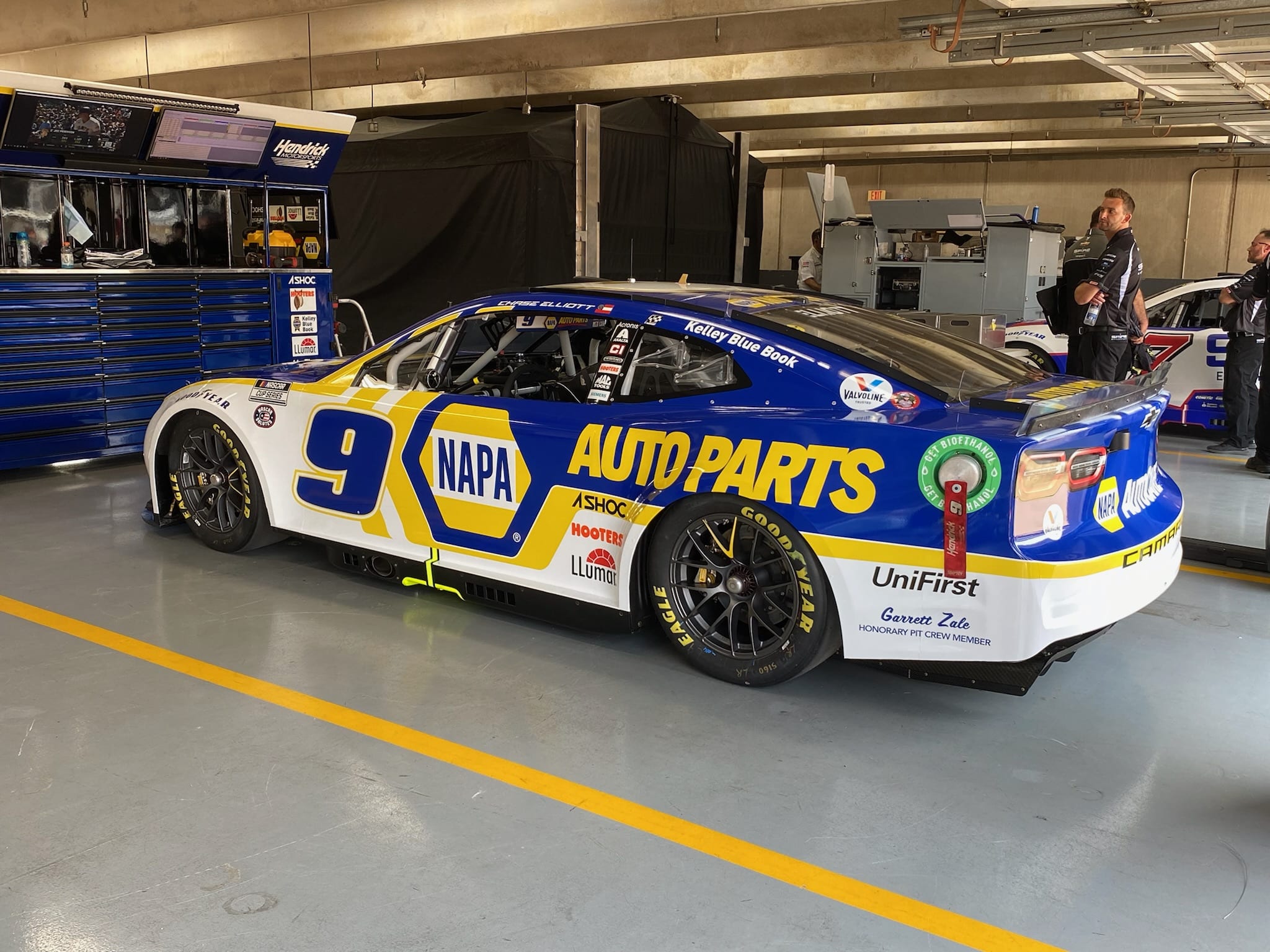 Chase Elliott 'Shocked' by What He Saw in NYC Streets and Can Completely Relate Driving Through the NASCAR Cup Series Garage
Chase Elliott admitted that he was shocked by what he witnessed in the streets of New York City this week and interestingly compared it to driving through the NASCAR Cup Series garage.
Chase Elliott joined fellow drivers Ryan Blaney and Daniel Suarez, plus Hall of Famer Jeff Gordon and NASCAR President Steve Phelps on a media blitz through New York City this week, promoting the sport's upcoming 75th anniversary season. 
Together the group rang the closing bell on the New York Stock Exchange before they all ventured off into their own individual media appearances. The 2020 Cup Series champion flew solo in an interview on the Live With Kelly and Ryan show. During that conversation, the driver humorously detailed his eye-opening experience through the chaotic streets of downtown Manhattan. He later went into more detail about the "wild" ride in an interview on SiriusXM NASCAR Radio, including describing how it compared to driving through the Cup Series garage.
Chase Elliott appears on Live With Kelly and Ryan
Chase Elliott is the most popular driver in the NASCAR Cup Series and, naturally, considered by most to be the face of the sport. That's why he was one of three drivers taking part in a media tour in New York City this week promoting the 2023 season. During an appearance on Live With Kelly and Ryan, the 27-year-old was asked if he'd ever driven in Manhattan.
"Funny you bring that up because some of the other drivers and I were cruising around town last night and we're like, 'Man, I'm not sure I'm brave enough to drive in this city,'" Elliott admitted. 
"So wait, you and the other drivers all hang out?" Ripa asked.
"Well, some of us do," the driver replied. "I have a couple of closer friends than others, for sure. We don't all like each other."
Seacrest then asked if, while riding in the car, did the professional race car drivers ever offer their drivers any tips on navigating the streets?
"Absolutely not," Elliott said. "No, we were giving them props. We're like, 'These people know what they're doing.' Driving down these side streets and mirrors are just barely missing other cars' mirrors."
Elliott goes into details about driving through New York on SiriusXM 
After his appearance on the popular morning talk show, Elliott stopped for a chat in a more familiar setting, talking with SiriusXM NASCAR Radio's Claire B. Lang about his experience in the Big Apple. The radio host brought up his earlier TV appearance and asked about his ride as a passenger through the streets of Manhattan. 
"I've been shocked," Elliott started. "I've been to New York City before, but for some reason, it just kind of dawned on me on this trip. I'm like, one, everyone is aggressive, which is totally fine with me on the road. I'd rather you be aggressive than hesitant. You know, I almost think being hesitant is more dangerous than just being really forward with your driving. 
"The one that really gets me is as you're driving around — I haven't been driving. So I've been riding in the car, and you'll be making right turns at red lights, and people might kind of be standing out in the road, and heck, these guys will make the turn, and unless that person moves, they're getting run over, like a foot or something. Everyone is just expected to move, and they do. Every time. It's the most wild thing I've ever seen. 
"I don't know why I've never paid attention to that or never recognized that, but there's been four or five times I'm like, 'Yeah, we're hitting them. We're running this person over.' They're just kind of nonchalantly sitting there on their cell phone, just step back like no big deal. Yeah, I almost lost my feet, but no worries, I'll just keep scrolling Twitter and go on down the road. It's a different place." 
Compares to driving through Cup Series garage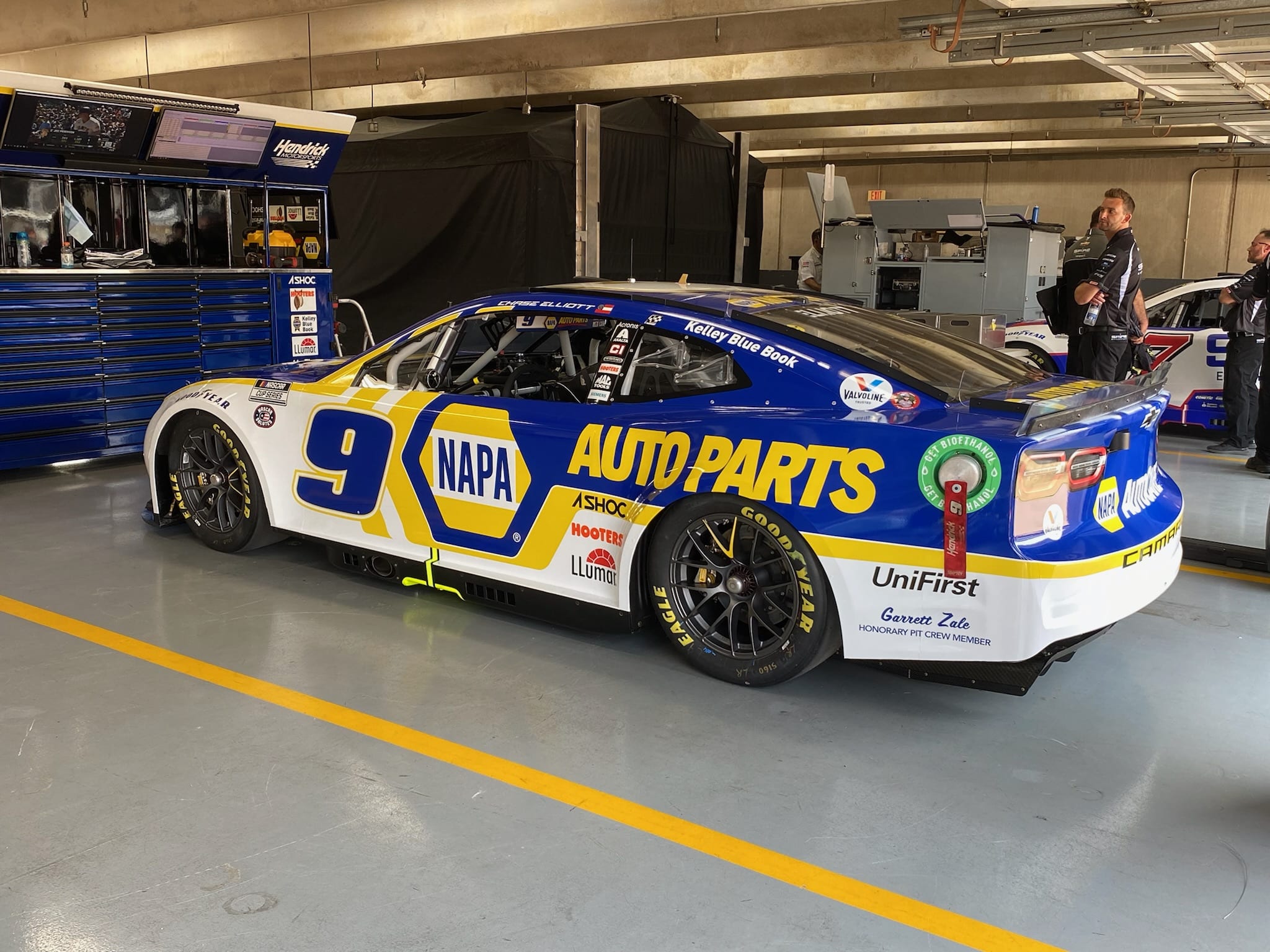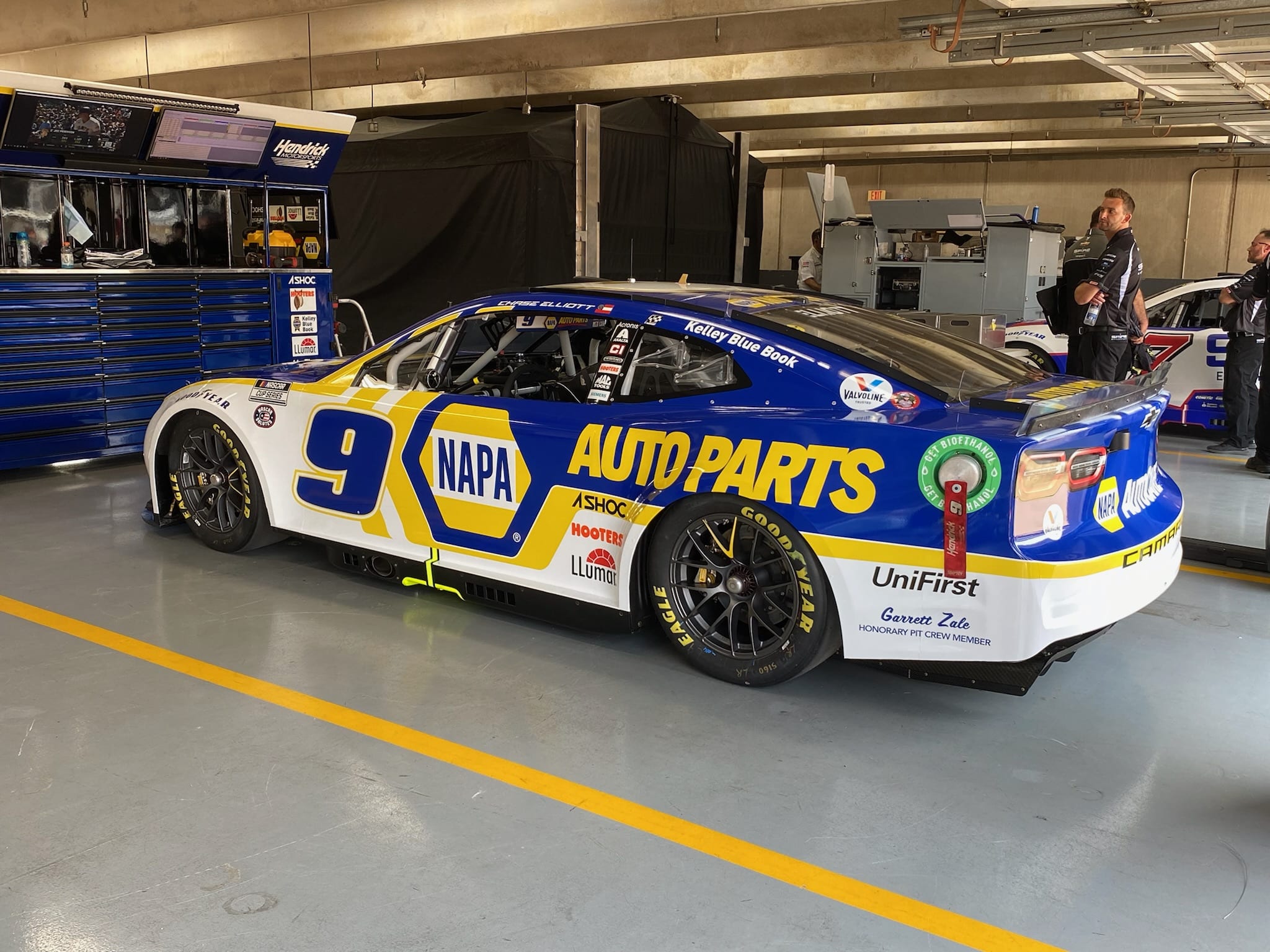 Lang then interestingly drew the comparison between driving the streets of New York with driving through the Cup Series garage during practice. Elliott wholeheartedly agreed and then took fans for a behind-the-scenes look at what it's like as cars whip through the garage from the drivers' perspective, including the concerns that regularly go through their minds as they navigate through a maze of cars, crews, and fans. 
"That's the thing I'm thinking about," the Hendrick Motorsports driver said. "When we do pull in the garage, no joke, that is a concern of mine because, I'm like, this day and time, it's like, 'Dang, if we hit somebody, my goodness gracious, what in the world would this turn into, right.' 
"So I think we're all very careful about that and try to be mindful because some people don't necessarily do it on purpose. But in the garage when we have practice and things, it's pretty chaotic. There's a lot going on and these cars don't turn very sharp so you need the entire garage area to get into your garage stall a lot of times to make the turn and not have to do an eight-point turn there during practice. 
"And some people just don't realize that. Maybe it's their first race or they've never been or don't understand and they're kind of walking around there blind and just not sure of what's going on. Yeah, definitely have to be careful with that around the track. Around here, it's no big deal. They just step back and let you go on by."
NASCAR is making its way to Chicago this summer for a race through the streets of downtown. Imagine a similar event in the streets of New York. Chase Elliott wouldn't have to worry about running over anyone with the streets blocked off. Based on what he'd witnessed this week, they wouldn't be concerned about that anyway.