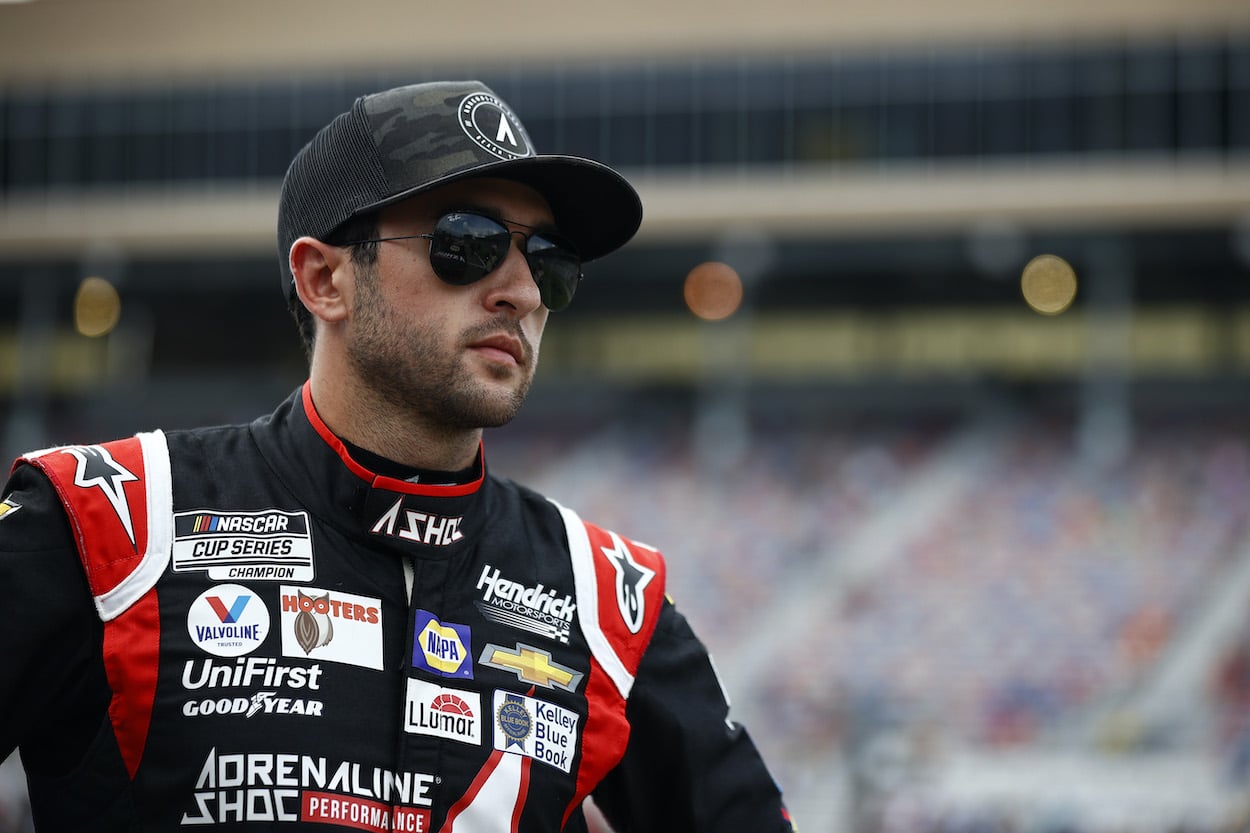 Chase Elliott Suffers Costly Loss to Start 2023
Chase Elliott didn't get 2023 off to the greatest of starts as it was learned this week that his team suffered a costly loss.
Chase Elliott and his fans will look back on the 2022 NASCAR Cup Series season with mixed emotions. Yes, the 2020 champ won more races than any other driver. But inconsistency dogged him for much of the year and, most importantly, he didn't win the championship, which many believed was his for the taking.
Turning the page to 2023, the Hendrick Motorsports driver enters the upcoming season with confidence understanding that he can build off what he started in the first year of the Next Gen car. However, before embarking on a new grueling 36-race campaign, the driver received a dose of bad news this week when it was learned that one of his sponsors for the last two seasons would not be returning in 2023.  
Chase Elliott races to season-best five wins in 2022
Coming into the 2022 season, NASCAR officials predicted there would be parity with the new car. There was. However, despite that spreading of wins, Chase Elliott stood above the rest of the competition. 
The No. 9 team accumulated five wins for the season, but there could have been more. The HMS car had an impressive five-race stretch during mid-season, including three wins and a pair of runner-up finishes. 
Elliott's critics will point out that his final win in that time period came at Pocono only after NASCAR officials had disqualified both the first- and second-place cars of Denny Hamlin and Kyle Busch. The HMS car finished third but was propelled up to the top spot following the sanctioning body's actions. 
There's no doubt the No. 9 crew did have things fall its way on several occasions. And that's what makes coming up short of a title sting a little more because of the inability to capitalize on good fortune and convert that into a championship.
Elliott loses sponsor after two years
Despite coming up short and finishing fourth in the Championship 4 race thanks to a late-race incident with Ross Chastain, Elliott was a winner off the track a few weeks later at the annual awards ceremony in Nashville, where he was named the Cup Series' most popular driver for a fifth consecutive season.
His popularity is undeniable. The growing collection of awards confirms that. Unfortunately, it was revealed this week how that large number of supporters didn't translate into a positive result for one partner of the No. 9 team. 
A Shoc Energy drink has been a sponsor with Elliott's team for two years. According to Adam Stern of the Sports Business Journal, the beverage maker won't be returning in 2023. 
"A Shoc Energy drink and @TeamHendrick have parted ways after their two-year NASCAR sponsorship deal expired following 2022. A Shoc first sponsored @ChaseElliott in 2021 and his beverage sponsor before that was @PepsiCo's @MountainDew."
What does it mean?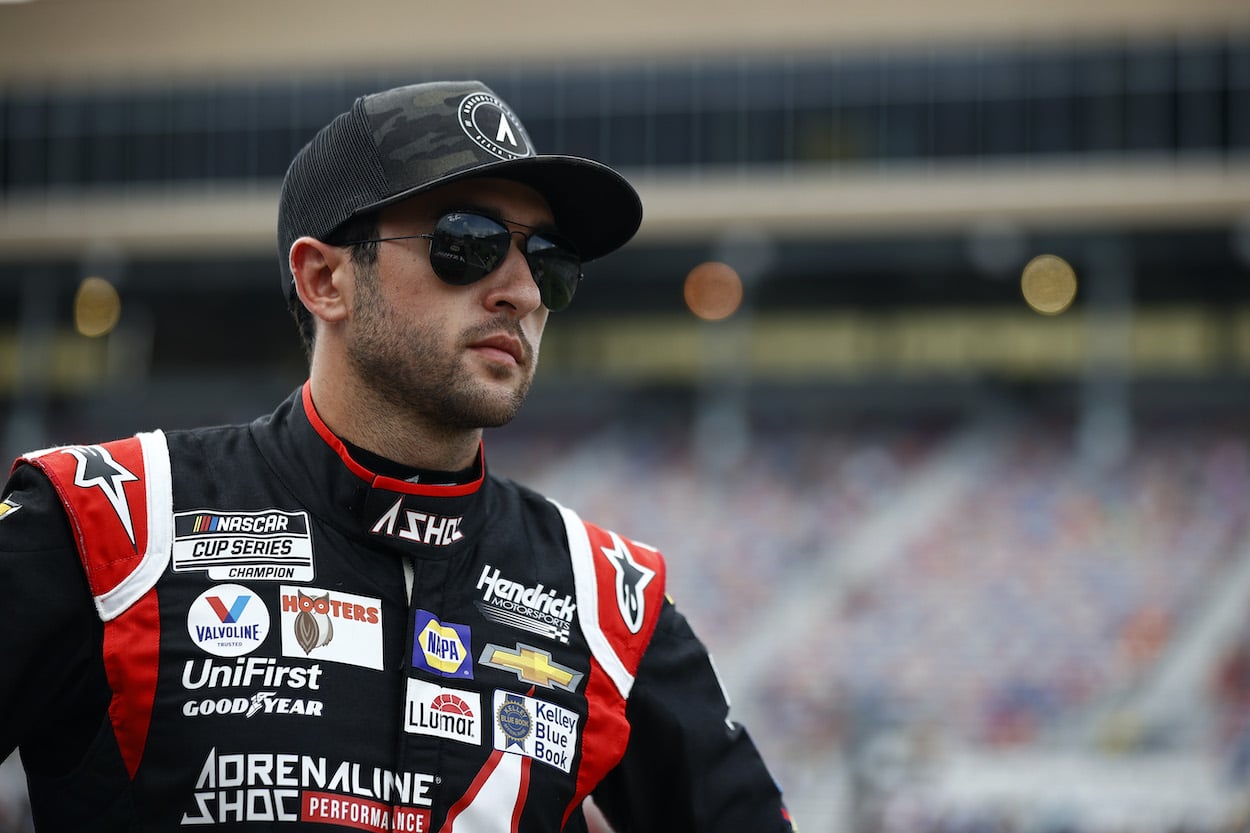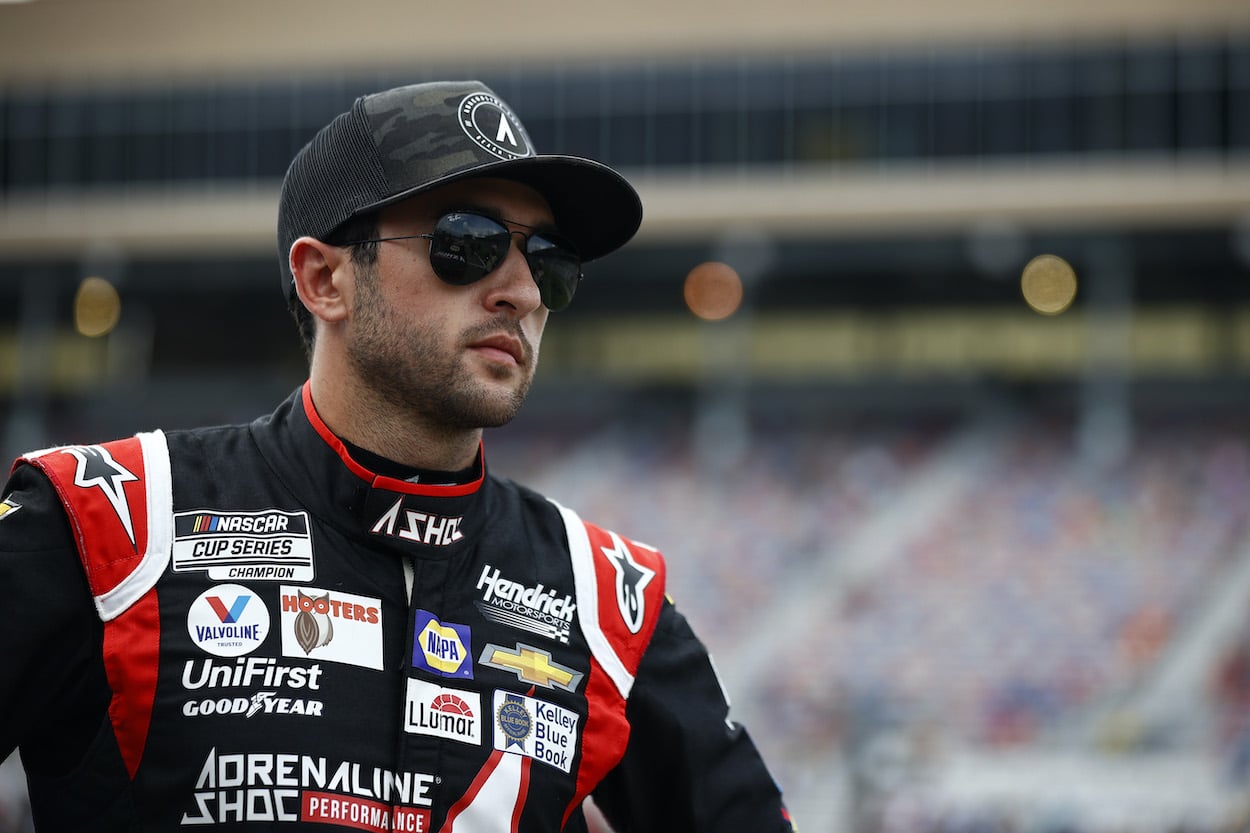 In addition to the Cup Series, A Shoc sponsored Elliott outside of NASCAR in other racing forms like Nitro Rallycross, which he competed in the last two years. Maybe the No. 9 team will reconnect with a Pepsi product again, as many fans are clamoring for on social media.  
Whatever happens, it's undeniable the sport's most popular driver losing a sponsor is not a good thing. Could it be a sign of things to come for other drivers? 
We'll find out soon enough as the cars make their first laps in a few weeks in the Clash at the Coliseum.