NBA
Cheer Up, NBA: Adam Silver Wants to Spread the All-Star Love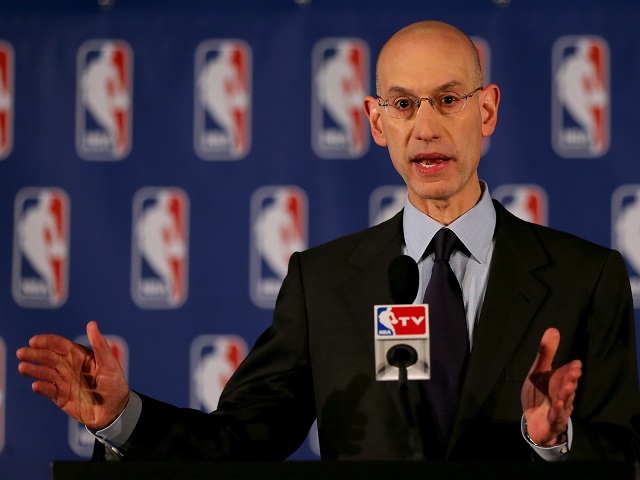 Adam Silver has now been the Commissioner of the NBA for a year and two days, and he continues to be a man of the people. Not only does he know what his players and the league's fans want, but he tends to be in agreement with them as well. The latest issue to get Silver's attention revolved around the limited available spots in the All-Star Game, and Silver, like most NBA fans, is in favor of expanding the rosters. And there is no doubt whatsoever that he means it.
This past Sunday, during an interview on ESPN Radio, the commissioner was asked what he'd remember the most about his first year on the job. Silver replied: "That I had to decide between DeMarcus Cousins and Damian Lillard. I didn't like having to make that choice. I wish I had another slot for Damian because I think he's deserving of being an All-Star as well."
Indeed Lillard was, and it's nice to know that the league is looking to make sure this sort of thing does not happen again. Not just because Lillard was absolutely worthy of representing the West in this contest, but because other deserving players missed out as well. And that's not good for the league.
Like the majority of fans, Silver recognizes that there is a wealth of talent in the NBA. Unfortunately, not all deserving players are given their rightful due. The All-Star Game — for some time now — has been a major popularity contest where the well-known figures and stars in the league find themselves getting spots that often times should belong to more deserving players. Once the starters are selected through fan voting, the reserves are chosen by the coaches. But with the limited available slots, they can only choose so many, and as a result, a lot of skilled players find themselves on the outside.
The All-Star Game is an honor that should be bestowed upon the players who are having the best year. Silver understands this, but also recognizes the challenges that come with expanding the rosters. There's the question of playing time and player bonuses, among other logistical concerns. But regardless of the issues that may arise, the fact remains that the league not only owes this to the players, but to the fans as well.
There are way too many players in the NBA with All-Star level talent. These individuals put in the work during the season and the offseason. They put in ridiculous hours of training because they yearn to improve their craft. They raise their game to meet the standards put forth by the best in the league. They understand the need to get better because it's the only way to guarantee a spot in this league. They deserve to be recognized. And by expanding the All-Star Game rosters, they'll get that shot.