Chelsea Soccer Has Gone Untouched Despite Owner Roman Abramovich's $300 Million and $92.3 Million Divorces
Despite Roman Abramovich's two divorces, his interests in Chelsea FC weren't affected. The Russian oligarch is the owner of an investment company as well as the Premier League football club. He made his initial fortune in the oil industry and has interests in the steel and nickel industries.
Known for his vast spending, Abramovich's divorces cost him millions, but he's no stranger to dropping large sums of cash. 
When did Roman Abramovich acquire Chelsea FC?
The Russian billionaire bought the football club back in 2003 from Ken Bates for $233 million. The team is estimated to be worth around $2.6 billion as of 2019, reports Business Insider. As soon as Abramovich acquired the club, he embarked on an ambitious plan to compete with super clubs Manchester United and Arsenal.
This meant a complete overhaul and unprecedented spending spree — all of which Abramovich was happy to comply with. His changes, including state-of-the-art training facilities, big-name players, and top-notch managers, led Chelsea to win 15 trophies during his tenure, according to Sportsskeeda.
Currently, Chelsea ranks No. 4 in the Premier League standings, with only a few matches left. Abramovich's success with Chelsea has led to criticism, too. Many detractors argue that billionaire owners use wealth to skew the player's market. They complain that only the richest clubs can afford the big-name players, distorting the league and its play. 
Abramovich and second wife, Irina, divorce
Finding success in business has been easier, but his personal life is a different story. Abramovich divorced three times, shelling out millions of dollars in cash and assets. He met his second wife in 1990 while on a flight to Germany. Irina worked as a stewardess, and the two married shortly afterward in 1991.
The couple were married for 16 years and have five children together. They divorced in 2007, with Irina reportedly getting $300 million in the settlement, according to The Guardian. Since then, the former Mrs. Abramovich leads a quiet life — focusing on her children, friends, and her newfound religion. The couple stayed on good terms, keeping a united front for their kids.
In an interview with The Mirror, Irina still finds happiness in the simplest ways. "This light comes from communication within my family, meetings with friends, frequent trips around the world, meetings with people from different cultural backgrounds." 
She's active on Instagram but only to selected friends. Her explanation for restricted access was simple. "I simply understood that many people are interested in minor details that are not important at all: what kind of dress I wear, where dinner takes place, who (my) friends are."
Roman Abramovich's third divorce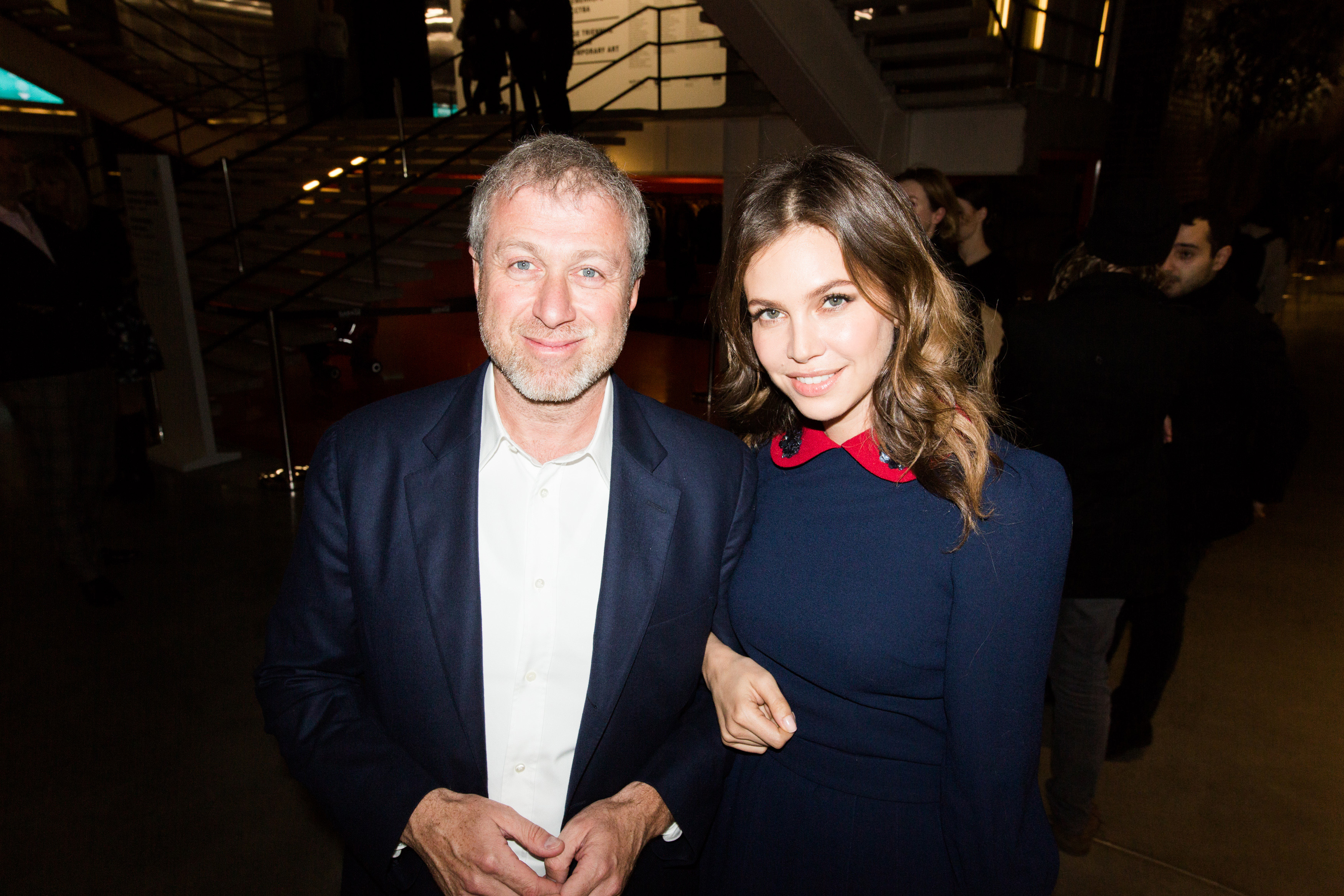 Before finalizing his second divorce, rumors swirled of him dating Dasha Zhukova, daughter of oligarch Alexander Zhukov. The two wed in 2008 and have two children together. The marriage didn't last though, with the pair divorcing in 2018. This split set Abramovich back at least $92.3 million. The New York Post reports that Abramovich transferred property to Zhukova in New York's Upper East Side. 
The property is a combination of townhouses the couple was remodeling to create a mega-mansion, along with various co-ops. Despite his divorces and large payouts associated with each of them, Abramovich's interest in Chelsea FC remains unscathed. The Russian oligarch plans to continue on at the football club, with his eye on acquiring more trophies. 
Considering all the money he's pumped into the team and their tremendous success since then, the Chelsea faithful remain happy to have him on board. Hopefully, his future romantic endeavors skew the way of his business success instead of his prior relationships.