New Chicago Bears GM Ryan Poles Takes a Direct Shot at the Green Bay Packers: 'We're Going to Take the North and Never Give It Back'
Ryan Poles decided to come out swinging in his first appearance as general manager of the Chicago Bears.
If you're going to do it, you may as well do it big. That's apparently the philosophy Poles will be taking as he looks to turn a once-legendary franchise around.
Not only does he have his eyes set on toppling the Green Bay Packers, but he's also looking to take control of the NFC North and playing for keeps.
The Chicago Bears are putting the Matt Nagy era in the past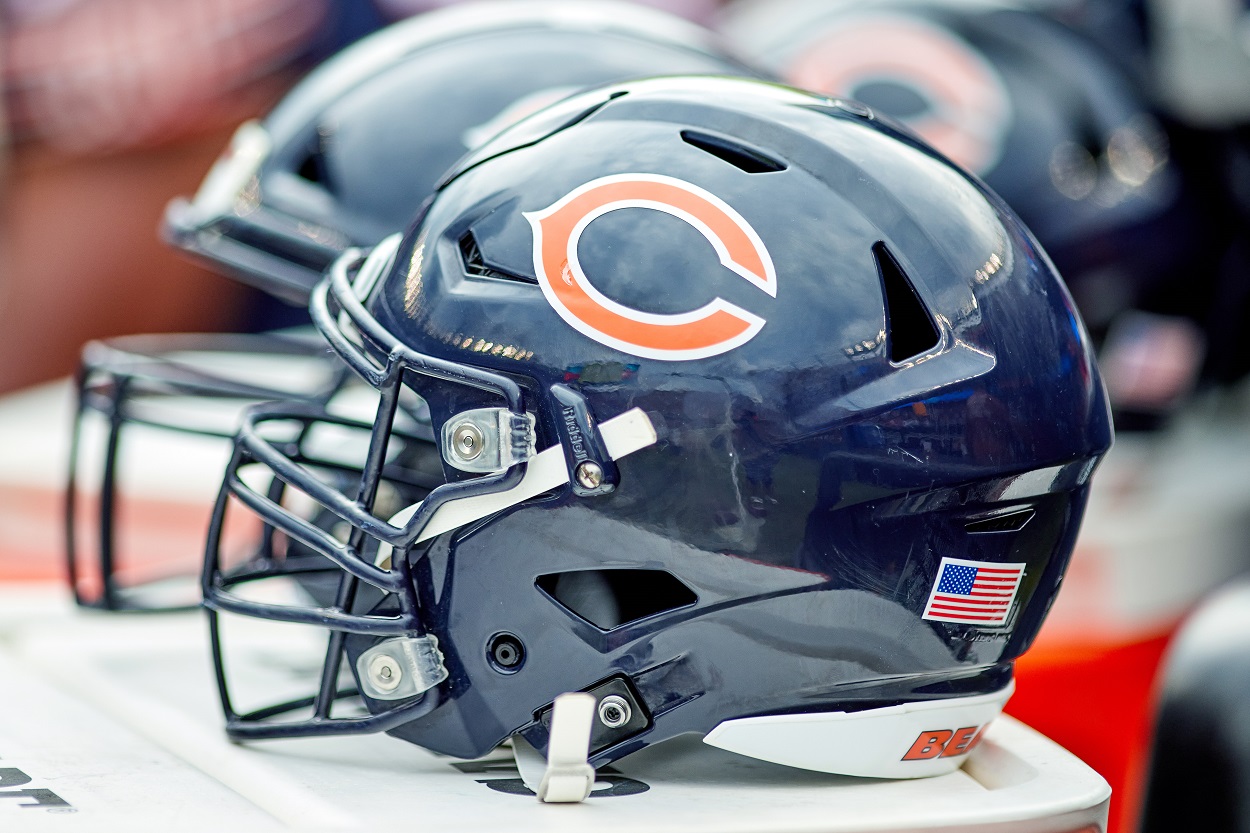 It's a new era of Chicago football, and after the past few seasons, a fresh start is needed.
Matt Nagy started his tenure with the Bears on a high note, winning the division and leading the team to the playoffs. The "double-doink" heard 'round the world was really the beginning of the end for Nagy. He didn't know it at the time, but everything went downhill after that second doink.
Nagy was 12-4 in his first season before going 8-8 in seasons two and three. Thanks to a weak NFC, the Bears made the playoffs in 2020, but they were quickly bounced in the Wild Card Round, losing 20-9 to the New Orleans Saints.
In response to the two underwhelming seasons in a row, the Bears got rid of Mitchell Trubisky, who they sunk the second overall pick on in 2017, and spent another first-round pick on a quarterback. This time it was Justin Fields out of Ohio State, who Chicago drafted with the 11th overall pick in 2021.
Fields clearly had the physical talent to play from day one, but Nagy chose to slow-play him for a significant chunk of the season in favor of Andy Dalton. When Fields eventually saw the field, Nagy, a supposed offensive genius, did him no favors from a play-calling perspective and basically hung him out to dry.
Fields seemed shell-shocked for much of the season. Nagy lost the locker room — and then some.
The Bears finished 2021 with a 6-11 record. There were rumors of Nagy being gone by Thanksgiving. That, coupled with seemingly the whole city of Chicago calling for him to be fired, led to a quick exit once the season was over. General manager Ryan Pace followed him out the door.
And now, once again, the Bears must start over.
Ryan Poles came out swinging in his introductory press conference
If we know nothing else about Poles after his initial meeting with the Chicago press, we know he's not afraid to be bold. He also seemingly has a strong vision, which is something he's going to need if he wants to lead Chicago back to the promised land. Remember, this franchise hasn't won a Super Bowl since 1985.
"We're gonna build through the draft. We're gonna acquire young, fast and physical football players," Poles said, according to NFL.com. "We're going to be selective in free agency, and we're going to connect evaluation with valuation. We're gonna have a relentless approach to fix our weakness. We're gonna maintain great self-awareness of who we are. We're gonna solve problems with open communication and candor, and we're gonna consistently put players in position to succeed."
That sounds like a great plan, but none of it will matter if the Bears still can't win anything of consequence. It turns out Poles has a plan for that as well — or, at the very least, he has a strong talking point.
Winning Super Bowls is the ultimate expectation for Chicago, as it is for every NFL franchise. You've got to first take care of business in your own division, though, and that's something the Bears haven't done since 2018. In fact, they've only won the NFC North twice since 2010.
Poles and new head coach Matt Eberflus will need to change that.
"The last thing, the most important piece is we're going to take the North and never give it back," Poles said.
Poles has put the Green Bay Packers on notice
Ric Flair famously said that "in order to be the man, you have to beat the man."
"The man" in this instance is the Packers, who have won the NFC North three seasons in a row under head coach Matt LaFleur. They've won the division eight times since 2010 and 12 times since the turn of the century, so it stands to reason that if Poles, Eberflus, and the Bears want to "take the North and never give it back," they'll have to go through their bitter rivals to do it.
Luckily for Chicago, Green Bay is in the midst of turmoil.
Fresh off a disappointing playoff loss of their own, the Packers are looking at a 2022 offseason that will have them nearly $50 million over the cap with multiple key players entering free agency. Davante Adams is at the top of that list, and if he's not franchise-tagged by the Packers, he's likely to be traded or simply let go via free agency.
Green Bay is also in limbo while Aaron Rodgers decides what he wants to do with his future. He could retire, which seems unlikely now that Tom Brady has hung up his cleats. He could ask for a trade, which is something that has been rumored for two offseasons now. He could also decide to come back to Green Bay, but it's worth noting that his contract alone could cripple the Packers as they try to re-sign important players and keep their Super Bowl window open.
The North would basically be wide open if Rodgers isn't in Green Bay in 2022 and beyond. Jordan Love is unproven, and the Packers would be in the rare position of not having a franchise quarterback for the first time since Brett Favre took over in 1992.
Elsewhere, the Minnesota Vikings are starting a rebuild of their own, and the Detroit Lions are…well, the Detroit Lions. Oddly enough, there's reason to believe that Detroit may be the most stable team in the division if Rodgers isn't a cheesehead in 2022, and that says a lot about just how open of a race it will be.
The Packers, of course, aren't just going to slink away if Rodgers doesn't come back. Love could be good, after all, and if they do trade Rodgers, they'll have a boatload of assets to work with. Draft assets plus a strong offensive line and surprisingly good defense isn't a half-bad way to hold onto power. And if he (the bad man) is back, the Packers are almost guaranteed to, at the very least, be a playoff team. Depending on how they finagle their cap situation, they could still even be Super Bowl contenders.
However Poles and the Bears slice it, their potential ascension to the top of the NFC North must go through Green Bay. They've got to prove they can beat the Packers to be the Packers, as gross as that might sound for Chicago fans.
Poles can work on the "not giving it up" part once he gets there, but he and the Bears have a tough road ahead of them to even get to that point.
Stats courtesy of ESPN and Pro Football Reference. Contract information via Spotrac
RELATED: Aaron Rodgers Has Gone From Terrorizing the Chicago Bears to Providing Hope in Glowing Review of Justin Fields