Chicago Bears Make a Crucial Move by Re-Signing LB Danny Trevathan
The Chicago Bears are keeping one of their most important players at Halas Hall for the foreseeable future. Veteran linebacker and special teams player Danny Trevathan agreed to sign a three-year contract extension worth up to $24 million Thursday night, according to NFL Media.
Trevathan, 29, has become a fan favorite across his four years with the Bears for his hard hits and leadership. Here's why the Chicago Bears needed to keep Trevathan and why his future with one of the NFL's most historic franchises remains bright entering the new decade.
Danny Trevathan means a lot to the Chicago Bears
Danny Trevathan signed a four-year, $24.5 million contract with the Chicago Bears in March 2016. The 6-foot, 237-pound Trevathan spent his first four years with the Denver Broncos and won a Super Bowl in his last season there. Since joining the Bears, Trevathan has been a tackling machine who contributes as both a starting outside linebacker and on kick coverage.
Trevathan played a career-high 94% of the Bears' defensive snaps and 14% percent on special teams in 2018. Those numbers dipped to 52% and 3%, respectively, in nine games last year. Trevathan still finished his fourth year in Chicago with 70 tackles, a sack and a forced fumble.
Trevathan's 2019 season ended early because of an arm injury. He is expected to make a full recovery and return to action next season. Trevathan told reporters in December he should be OK.
"I know it's a process," Trevathan told reporters in December about his recovery. "It's all about getting back. I've had to work muscles I never knew I had. That's a good thing about it. I'm right where I need to be, probably even better. I'm taking it day by day and chasing greatness."
Danny Trevathan has enjoyed a solid NFL career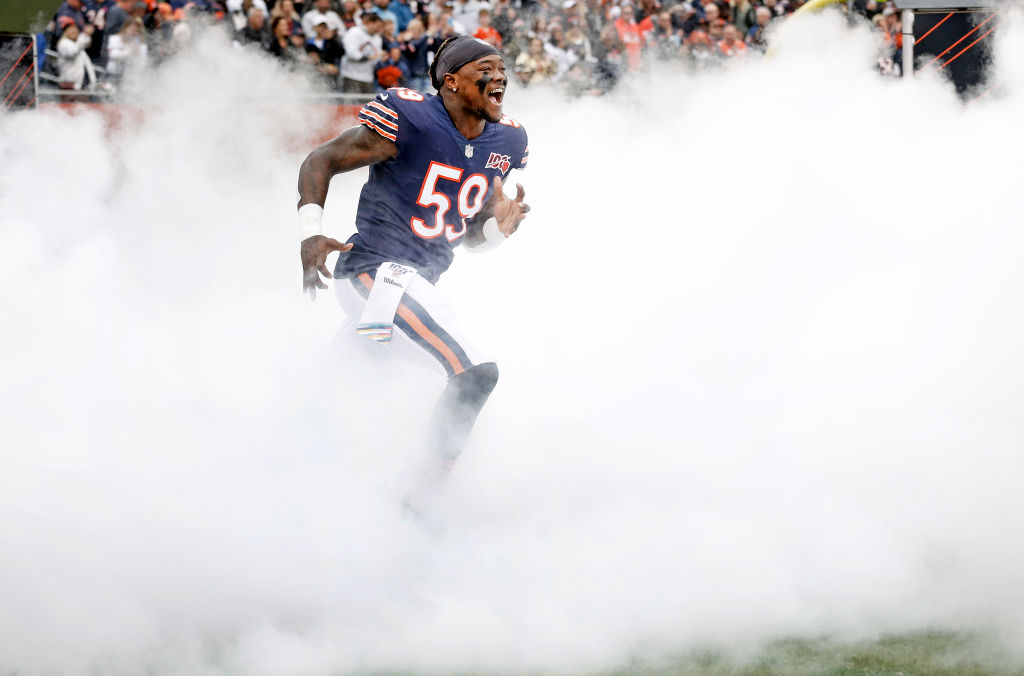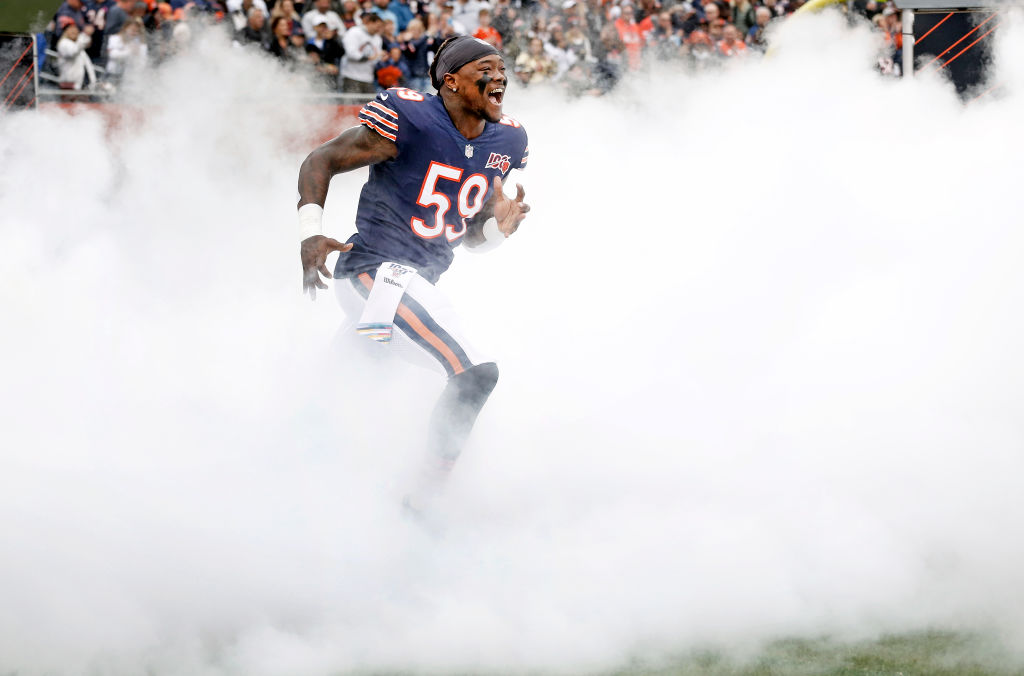 Danny Trevathan was a two-time all-SEC selection while at Kentucky from 2008-11 before joining the NFL. Trevathan joined the Denver Broncos' starting lineup in 2013 and played a crucial role for the future AFC champions. Although injuries derailed his 2014 season, Trevathan flourished under new defensive coordinator Wade Phillips and his 3-4 defensive scheme in 2015.
Trevathan has done well for himself financially after entering the league as a sixth-round pick. Trevathan played the last two seasons with a base salary of $5.8 million. Trevathan's new contract includes $14 million in guaranteed money.
There is no shortage of great linebackers hitting free agency
While Trevathan is off the market, the NFL's other 31 teams shouldn't panic just yet. This is a great year for talented, experienced linebackers who can immediately slot in and help turn an average defense into a great one. Former Rams All-Pro Cory Littleton and ex-Cleveland Browns standout Joe Schobert lead the pack. Schobert, a former All-American at Wisconsin, led the league in tackling during the Browns' dismal 2017 campaign and earned a Pro Bowl nod that year.
No other player has more tackles across the last three seasons than Green Bay's Blake Martinez. Jamie Collins is a veteran who tried bringing aspects of the Patriots' culture to Cleveland and can do the same wherever he signs. De'Vondre Campbell recorded a career-high 129 tackles for the Falcons last season.