The Chicago Bears' Penny-Pinching May Cost Them Their $18 Million Weapon
There's no telling who will line up under center for the Chicago Bears in 2021. Whoever it is may have one less receiver to throw to, however. Wide receiver Allen Robinson's contract stalemate has reached a new level, as reports indicate he may refuse to sign the franchise tag he is being offered.
Allen Robinson reaches a standoff over the tag
RELATED: Reggie White and Steve McMichael Took the Packers-Bears Rivalry to WCW, and Fans Hated It
As the Bears struggled through the 2020 season, a recurring storyline was the ongoing contract negotiation between the team and their best offensive weapon: wide receiver Allen Robinson. His rookie contract expired after the 2020 season with both sides still at an impasse. Contract talks stalled in September.
Earlier this week, the inevitable happened. On Tuesday, the Bears slapped Robinson with the franchise tag. This would keep him in Chicago for one more season and give him a salary of just over $18 million. There's just one problem. According to ESPN's Jeremy Fowler, Robinson won't agree to this anytime soon.
"Allen Robinson, I'm told, has zero plans to sign his franchise tag in the immediate future," said Fowler on SportsCenter, via Bleacher Report. "This could drag out a long while where Robinson doesn't show up, doesn't sign that tag. Because when they talked in the past, the Bears made clear they have no plans to give him that top dollar at wide receiver."
Allen Robinson already called his shot
RELATED: The Chicago Bears Can Help Carson Wentz's Career by Dragging Their Feet With Allen Robinson's Contract
Allen Robinson is far from the first NFL player to show dissatisfaction over the idea of the franchise tag. Most famously, Le'Veon Bell sat out the entire 2018 season rather than agree to the franchise tag with the Pittsburgh Steelers.
It wouldn't be too much of a surprise if this situation turns out as acrimonious as that one. Robinson may already have called his shot through his Twitter. Earlier this week, he "liked" a post from fellow NFL wide receiver Torrey Smith which simply read, "The franchise tag sucks!"
It doesn't help that the Chicago Bears are desperately trying to improve their quarterback situation, without much hope of success. Throughout his career, Robinson has had to catch passes from quarterbacks such as Jay Cutler, Mitchell Trubisky, and Chase Daniel. Not exactly Super Bowl material. The Bears' best hope right now is trading away a horde of draft picks for either Deshaun Watson or Russell Wilson, and there's no guarantee either will happen.
What do the Bears stand to lose?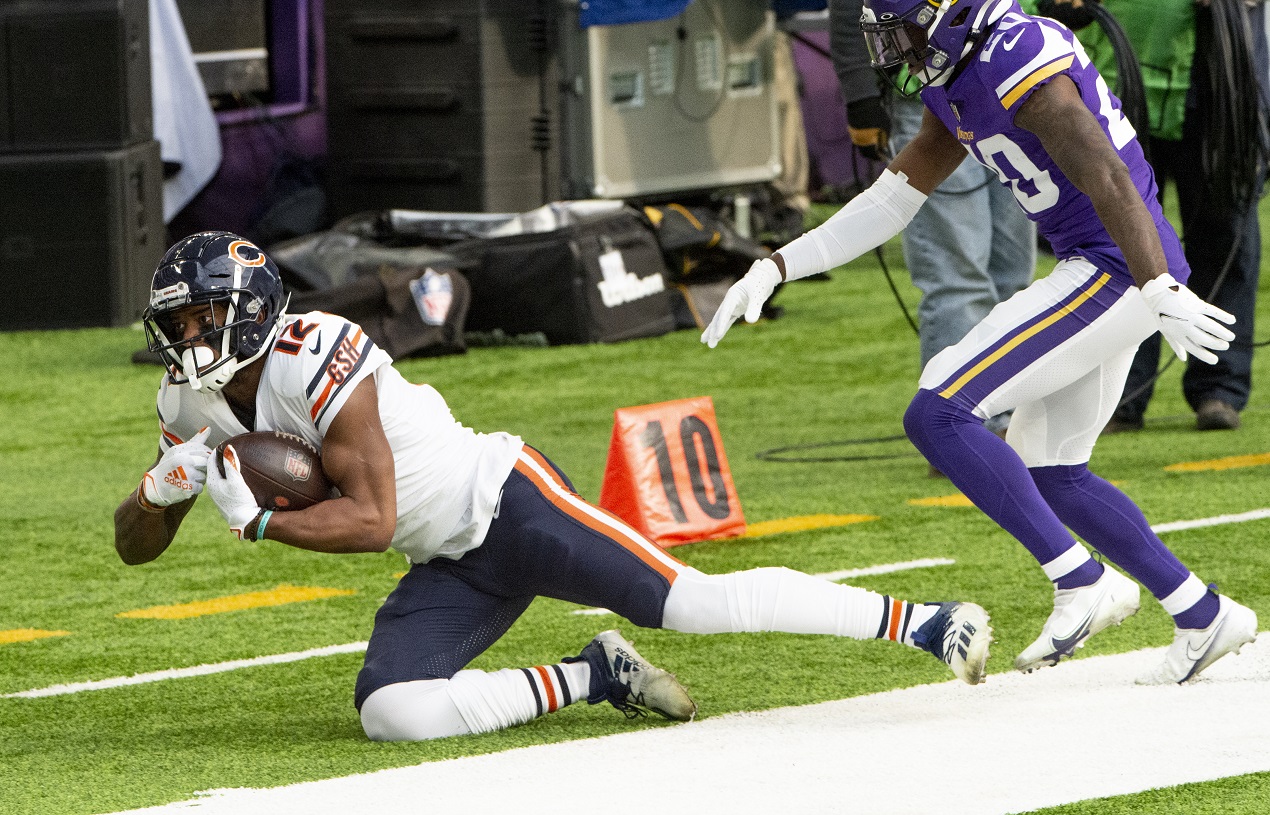 Technically, Robinson's contract has already expired. As of March 17th, until he re-signs with the Bears, he has no more obligations to the Chicago Bears. If he refuses to show up for work, there's not a whole lot they can do about it.
In the worst-case scenario, that's exactly what will happen. If that is the case, the Bears will lose their most reliable offensive weapon. Since coming to Chicago from the Jacksonville Jaguars in 2018, Robinson has gained a more and more prominent place in the offense. Last season, he caught 102 balls for 1,250 yards and six touchdowns. No other receiver on the team even had 500 receiving yards.
Even if the Bears somehow poach either Watson or Wilson to play quarterback, it will all be for naught if they lose Robinson in the process. There is still time for Robinson and the Bears to come to some sort of compromise. The deadline for franchise-tagged players to sign a multi-year extension does not lapse until July 15th. As the Dak Prescott contract signing proves, there is some hope.
Statistics courtesy of Pro-Football-Reference.