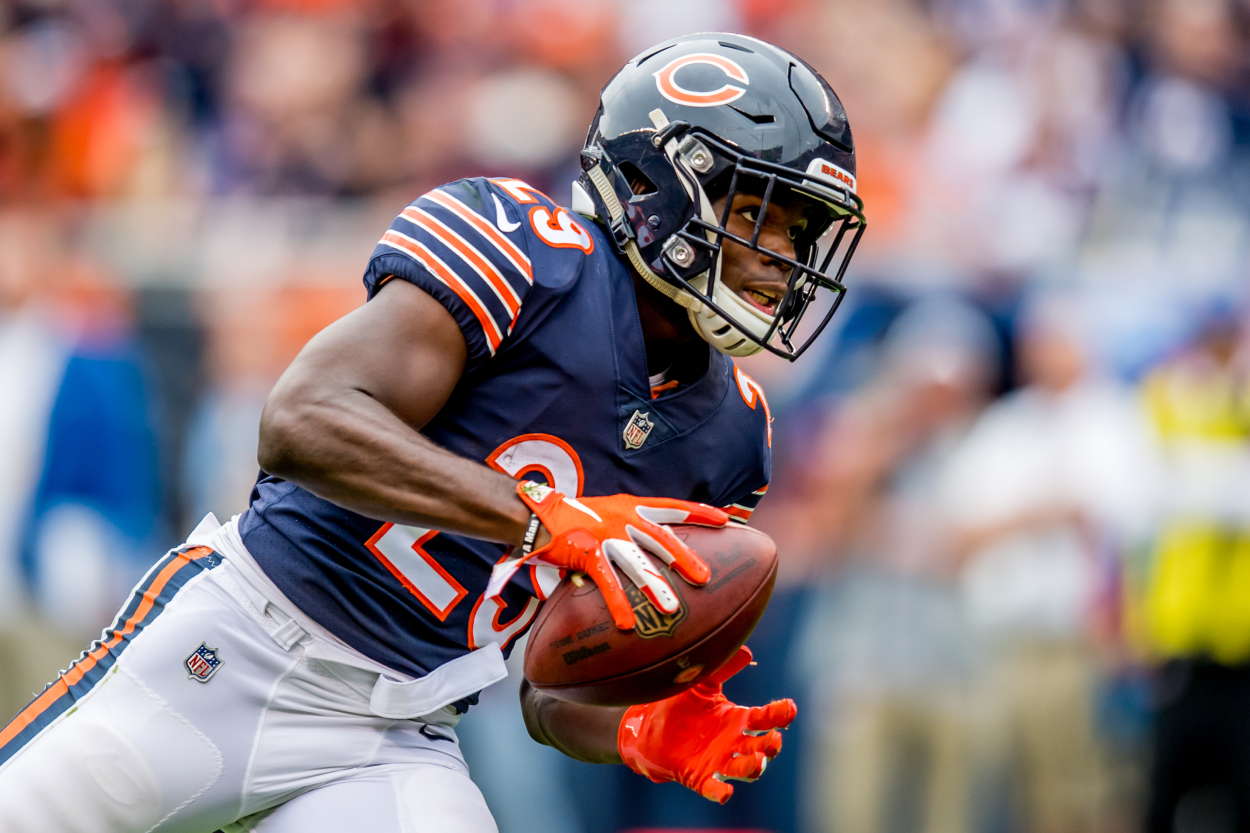 Chicago Bears Running Back Tarik Cohen's Brother Sadly Found Dead After Being Reported Missing Over the Weekend
Chicago Bears running back Tarik Cohen's twin brother was recently found dead after he had been reported missing over the weekend. This is a look at Cohen's NFL career, and how he went through a family tragedy just a couple of years ago. It also looks at Cohen's brother's recent death.
Chicago Bears running back Tarik Cohen has had the odds stacked against him throughout his entire NFL career. Within just two seasons, the former North Carolina A&T star went from being a fourth-round pick to becoming a first-team All-Pro. However, while preparing for a bounce-back 2021 campaign, Cohen recently received devastating personal news as his twin brother, Tyrell Cohen, died.
Against all odds, Tarik Cohen has found success with the Bears
When entering the NFL in 2017, Cohen most likely wanted to prove people wrong for several reasons. He was not only a fourth-round NFL draft selection by the Bears, but his height may have been why teams passed on him. The Chicago star stands at 5-foot-6.
Neither his height nor his final draft spot kept him from quickly becoming a star for the Bears, though. In his rookie year, Cohen picked up 370 rushing yards and caught 53 passes for 353 receiving yards.
Then, his breakout season came.
Cohen realized his potential in 2018. He gained 1,169 yards from scrimmage and became a threat in the passing game, catching 71 passes for 725 yards and five touchdowns. His efforts earned him Pro Bowl and first-team All-Pro honors.
Within just two seasons, Cohen went from being a late-round draft pick to developing into an NFL star. Prior to the 2019 season, though, Cohen's family sadly suffered a tragedy.
His younger brother was shot in 2019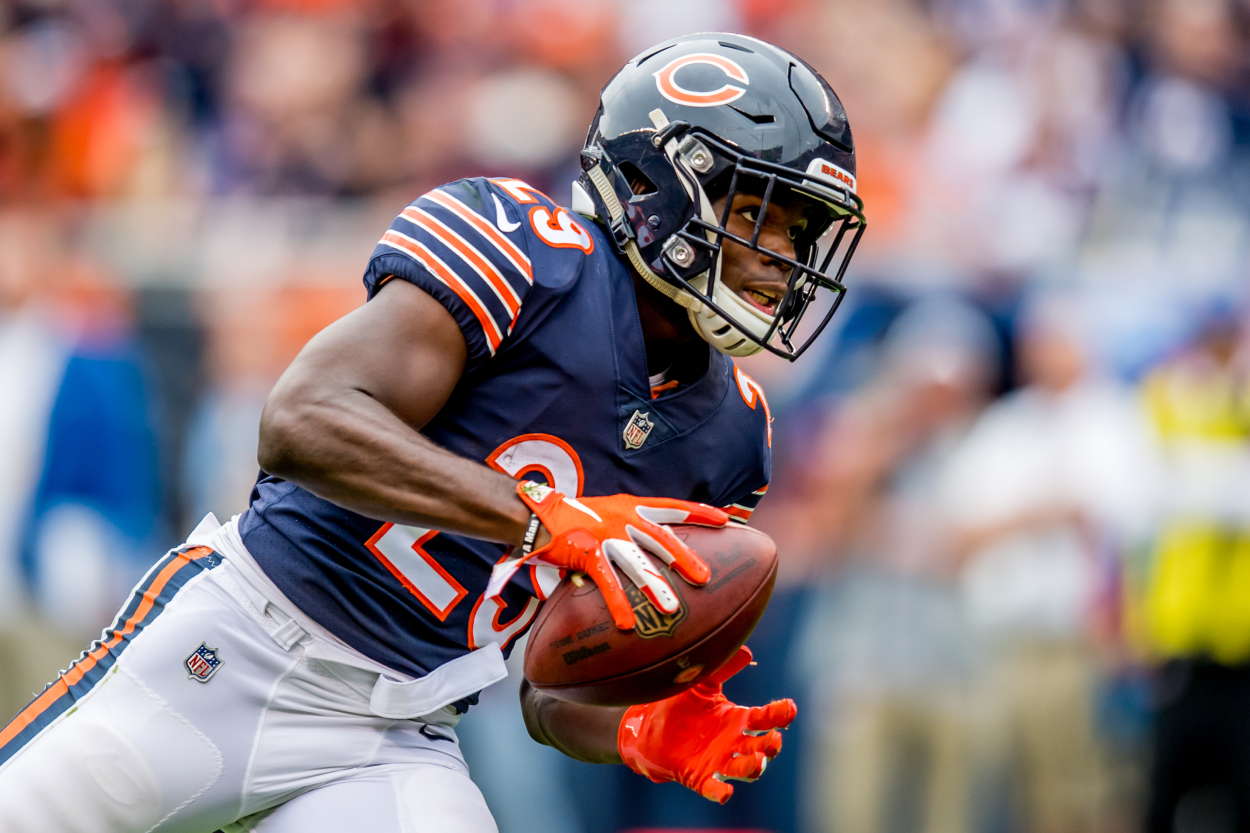 According to the Bears' team site, Cohen's brother, Dante Norman, was shot and became paralyzed from the waist down in June 2019.
"I feel like I was injured also," Cohen said at a football camp in 2019, per the Bears' site. "Somebody I've been around my whole life. I feel like we're one. It's not like he's a different person; it's like we're the same person. So if anything affects him, it affects me. That's my little brother."
His brother proved to be motivation for him.
"I just want to do things for him," Cohen said. "I know it's not possible, but I feel like I want to walk for him. I want to experience things in my life and let him see those things so that he can feel it as if he's done it also."
During that ensuing season in 2019, Cohen didn't quite live up to his previous success, but he played well enough to earn a new contract. He went from making around $3 million over four years in his first deal to signing a three-year contract worth $17.25 million in 2020, per Spotrac.
However, after a 2020 season that limited him to only three games due to injury, Cohen suffered another devastating tragedy over the weekend.
Tarik Cohen's twin brother died
According to the Associated Press, Cohen's family reported his twin brother, Tyrell Cohen, missing over the weekend.
On Sunday morning, the Wake County Sheriff's Office responded to a call from a Duke Energy substation. The AP reported that an employee reportedly found Tyrell's body there. It is believed Tyrell died by electrocution while attempting to climb power equipment. 
"[Wake County Sheriff's Office spokesperson Eric Curry] said Tyrell Cohen fled the scene of a car accident in Raleigh early Saturday morning," AP wrote. "Police tried to locate the 25-year-old but couldn't, so they called off the search."
Curry said Tyrell may have gone into the substation as a result of the crash. Authorities are not suspecting any foul play.
"We are heartbroken to learn of the death of Tarik Cohen's twin brother, Tyrell," the Bears said in a statement, per NBC Sports. "Our immediate thoughts and prayers go out to Tarik, his mother, Tilwanda, and the rest of their family and loved ones. On behalf of the entire Bears family, we extend our most heartfelt sympathies to all who mourn his loss."
Stats courtesy of Pro Football Reference