The Chicago Cubs' 15 Top Prospects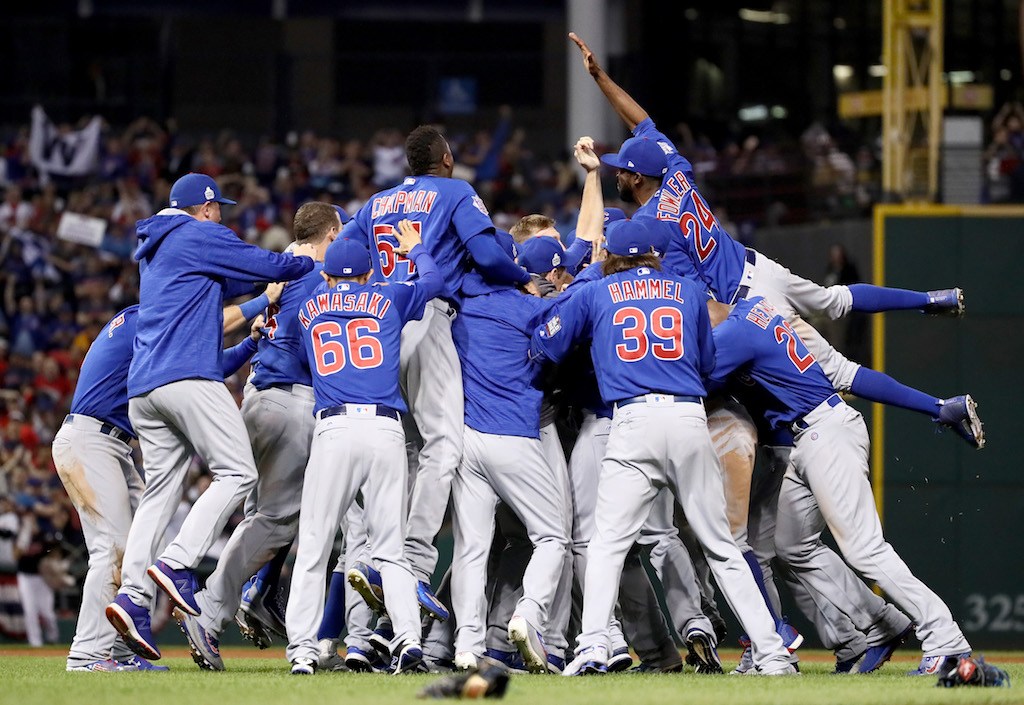 The Chicago Cubs is one of the hottest teams in all of baseball right now. They just won the World Series, of course, but how they built the best team in the game is even more interesting. When Theo Epstein took over the franchise late in 2011, they had little talent on the big league team, not much in the minors, and poor organizational structure. Epstein brought in his own people, made good trades, drafted the right players, and five years later the Cubs are the champions. Even though a lot of the players from the minors have graduated to the major leagues, the Cubs still have plenty waiting in the farm system. Here are the Cubs' top 15 prospects going into 2017.
15. D.J. Wilson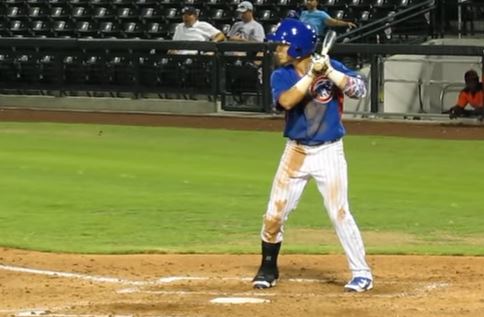 MLB ETA: 2020
D.J. Wilson (also known as Darryl Wilson) was drafted by the Cubs in the fourth round of the 2015 draft. He was taken straight out of high school and hasn't spent a ton of time in professional baseball yet, so a lot of his prospect ranking is based on projection and not performance. In 363 plate appearances in the rookie league and Low-A, Wilson has a slash line of .259/.320/.367 with 26 stolen bases. He's been compared to Ben Revere in his skillset, and at just 20 years old there's plenty of time for him to develop.
14. Jose Paulino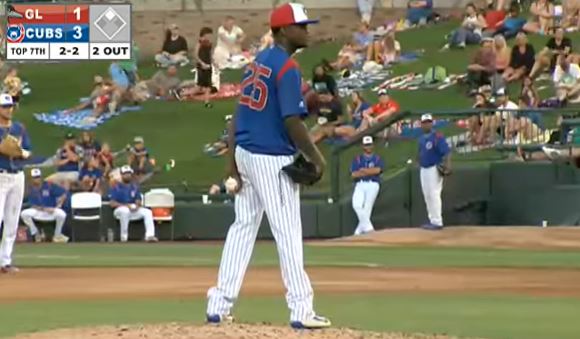 MLB ETA: 2019
Left-handed starting pitcher Jose Paulino flew under the radar for the Cubs to have a really nice season in the minors last year. At 21 years old and splitting time between Low-A and A-ball, Paulino put together 75 innings in 13 games started with a 1.92 ERA. He had 8.3 K/9 and 1.6 BB/9, doing well to limit baserunners. He throws a decent low-90s fastball that he pairs with a solid changeup. He also throws a slider and a cutter, which aren't quite as developed yet. Paulino may end up with a solid big league career as a leftie in the 'pen.
13. Thomas Hatch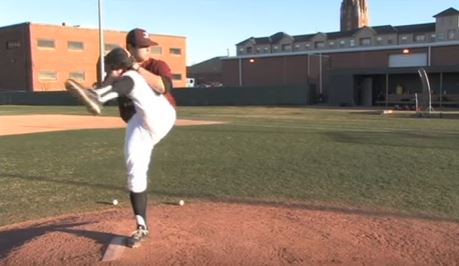 MLB ETA: 2020
With their first pick (in the third round) of the 2016 draft, the Cubs went after Oklahoma State starting pitcher Thomas Hatch. The pitcher missed all of the 2015 season due to a sprained UCL ligament in his pitching elbow, which is always a concern. Hatch opted out of surgery to repair it, choosing rather to rehab. He came back strong in 2016, earning his draft position, and he'll officially enter professional baseball at the age of 22 in 2017. Hatch projects as a possible back-of-the-rotation starting pitcher.
12. Duane Underwood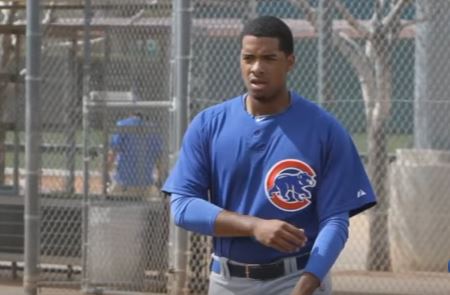 MLB ETA: late 2018
The best advice on talent evaluation with minor league players is this: Don't scout the stat line. Starting pitcher Duane Underwood was drafted in 2012 by the Cubs in the second round, and he's been up and down with his performance since then. He has a career 3.40 ERA with ugly peripherals — 6.9 K/9 and 4.3 BB/9 aren't numbers to brag about. But Underwood has some of the best stuff in the system, with a solid fastball that he pairs with a curveball and changeup. The nuts and bolts on Underwood is that the potential is there for the 22-year-old, but he needs to start putting it together quickly.
11. Victor Caratini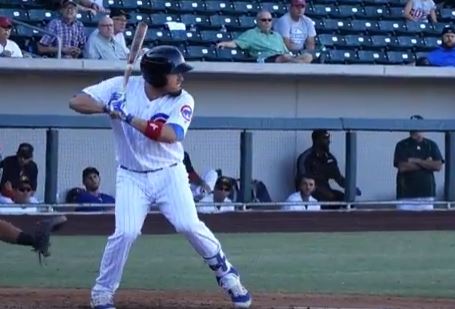 MLB ETA: late 2017
It wasn't that long ago that the Cubs were pretty devoid of serious catching prospects. Then along came Kyle Schwarber, the development of Willson Contreras, and a third name that many overlook — Victor Caratini. Acquired from the Atlanta Braves in a trade in 2014, Caratini is an arm-first average defensive catcher with room for improvement. He doesn't hit for a ton of power, but he took some big strides last season at Double-A in hitting .291/.375/.402. He may not have a major role with the Cubs in the future, other than possibly replacing Miguel Montero as the backup catcher if all goes according to plan. He's already 23 years old, so the amount of development that he has remaining is in question.
10. Jeimer Candelario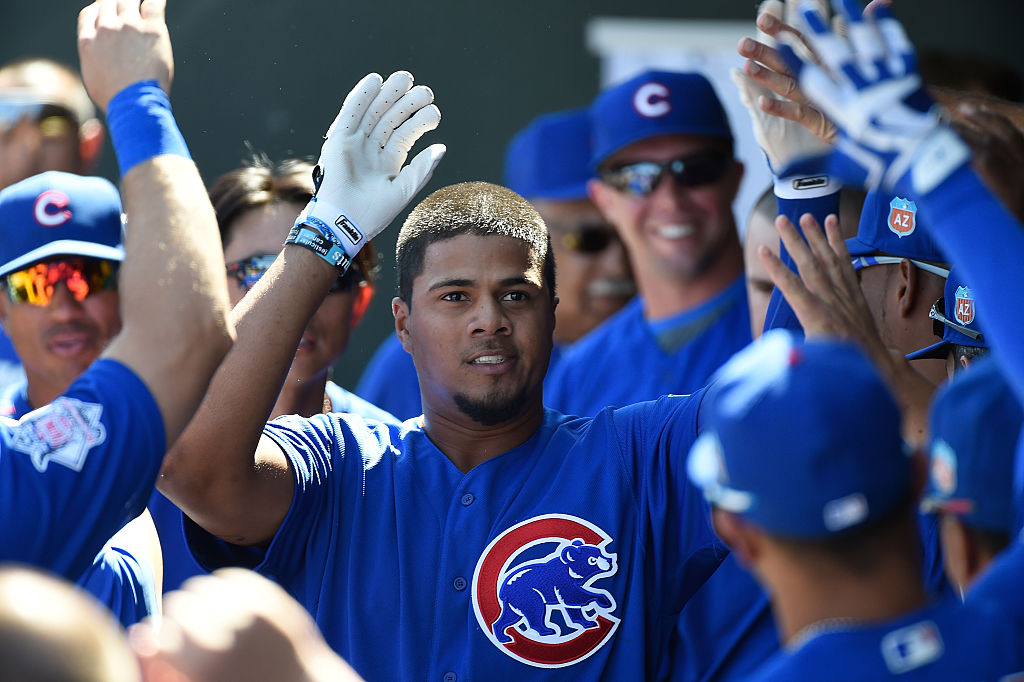 MLB ETA: 2017
A talented third baseman that's already received a cup of coffee in the big leagues, Jeimer Candelario is one of the more overlooked prospects in the Cubs system. It likely has a lot to do with him being blocked at his primary position by some guy named Kris Bryant and his secondary position by another guy named Anthony Rizzo. In short, there's no real future with the Cubs for Candelario. Another issue with him is the fact that he can be inconsistent with the bat. In general, he's a solid doubles hitter and the consensus is that he'll have a career in the major leagues, probably as a regular everyday player. He probably just needs to be traded first.
9. Donnie Dewees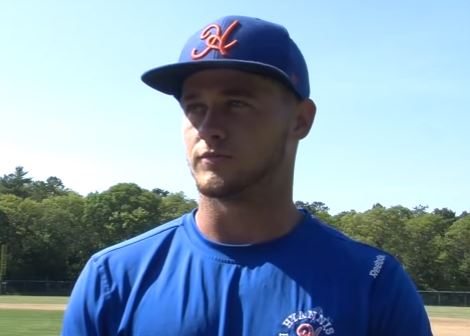 MLB ETA: 2019
It looks like The Cubs may have gotten a steal when they drafted outfielder Donnie Dewees in the second round in 2015. The statistics to date aren't all that great, with a slash line of .278/.327/.402 with 50 stolen bases and 10 home runs in 880 plate appearances. Dewees is a speedy baserunner with line-drive power and potential in his bat. The questions on Dewees are whether he has a strong enough arm to play center field and whether he'll be a starting quality player or just a fourth outfielder type.
8. Rob Zastryzny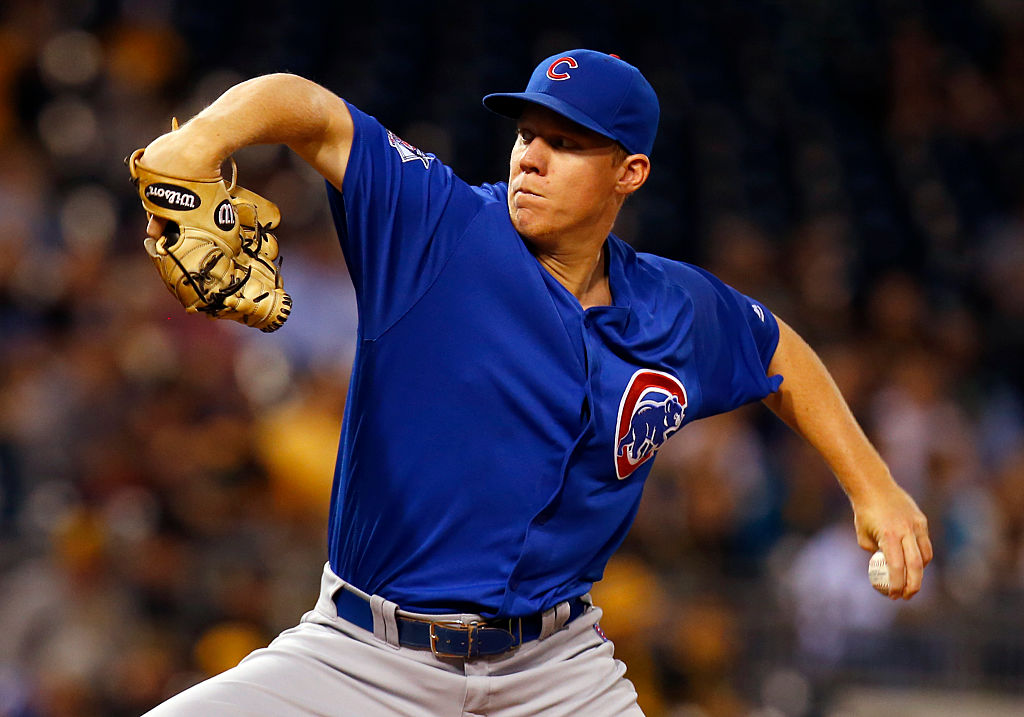 MLB ETA: 2017
Left-handed starting pitcher Rob Zastryzny is the first of Theo Epstein's draft picks in Chicago to take the mound for the Cubs. He made it to the big leagues last summer and pitched well in eight appearances, even being added to the NLCS roster against the Los Angeles Dodgers. He's really developed a curveball as a good secondary pitch to his fastball, while tamping back the use of his cutter. Zastryzny will be 25 years old when the season starts and likely back at Triple-A, but he appears to be reaching what most view as his ceiling — the No. 6 or 7 starter on the depth chart.
7. Oscar De La Cruz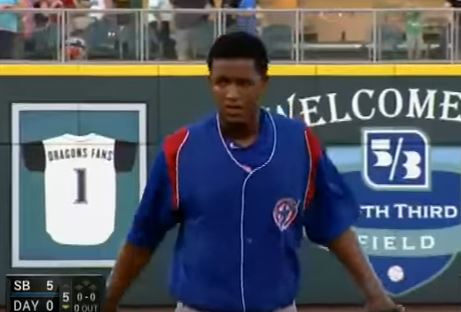 MLB ETA: mid 2018
Big right-handed starting pitcher Oscar De La Cruz might be one of the gems in the Cubs system that actually turns into a very good starting pitcher. In just nine starts in 2016, the 21-year-old De La Cruz threw 39 innings and struck out 51 batters between three different levels, reaching as high as A-Ball. His fastball sits in mid-90s but can touch as high as 97, and he has a curveball and a changeup that he also throws. He's probably headed to High-A next season, which will be a big one for his development. He needs to get out on the mound for a full season and start to rise the ladder in the minors.
6. Trevor Clifton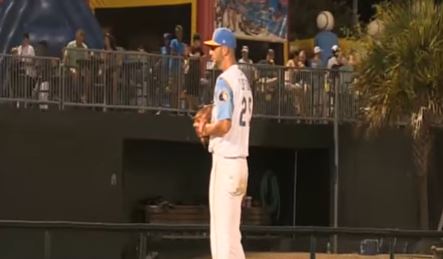 MLB ETA: mid 2018
A high school pitcher that the Cubs took in the 12th round in 2013, 21-year-old right-hander Trevor Clifton really broke out in High-A last season. In 119 innings and 23 starts, Clifton had a 2.73 ERA and 9.8 K/9 while only walking 3.1 per nine. According to John Arguello of Cubs Den, "Clifton can throw in the mid 90s with good movement, a curve that flashes plus, a solid slider, and an improving change." If all goes wrong and Clifton can't continue to develop his command, he could end up being a solid late-inning reliever. But the best case scenario is that Clifton is in the Cubs' rotation at some point in the near future.
5. Mark Zagunis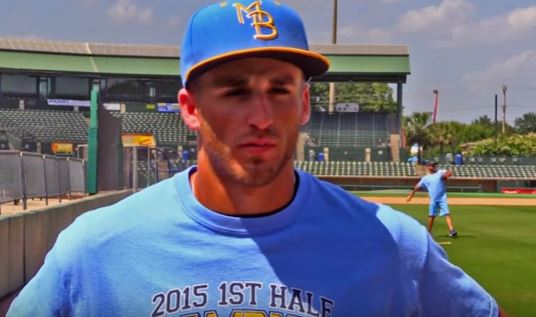 MLB ETA: late 2017
Originally a catcher that the Cubs drafted in 2014, Mark Zagunis is an athletic hitter with a great eye at the plate that the team has transitioned to the corner outfield spots. Last season, in 422 plate appearances between Double-A and Triple-A, Zagunis hit .288/.384/.469 with 10 home runs, a walk percentage of 13.3, and strikeout percentage of 18.8. Those are solid numbers, even if half of that was done in the Pacific Coast League — a notorious hitters league. Zagunis is going to be 24 in 2017, is fairly blocked by the Cubs' positional glut, and is not yet on the 40-man roster. Like Candelario, if he were in a different organization he might be a regular in the big leagues next season.
4. Albert Almora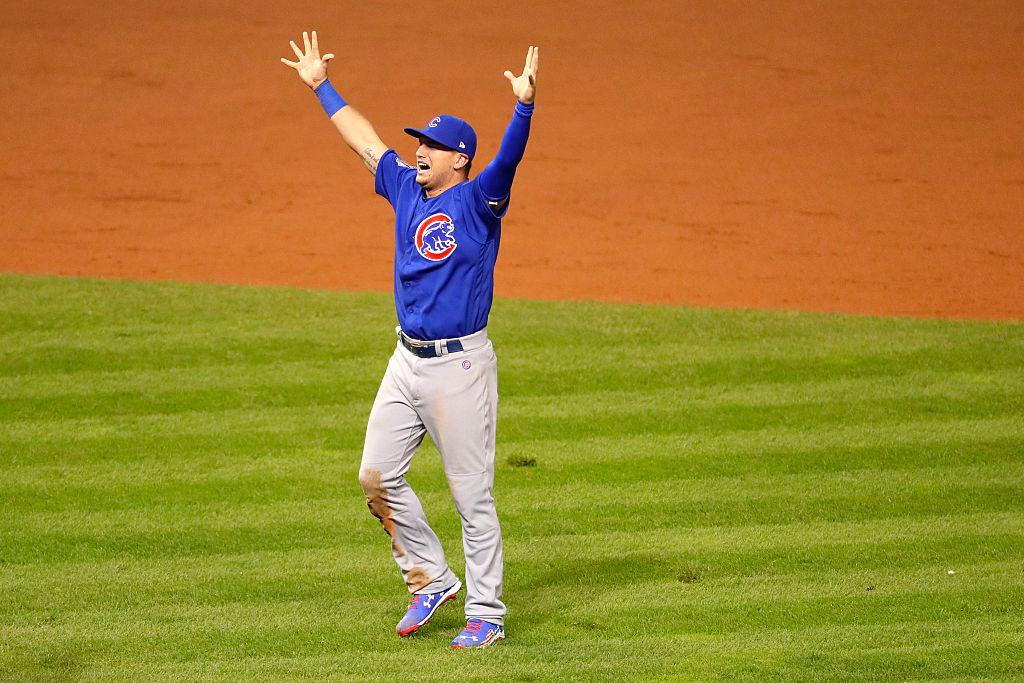 MLB ETA: 2017
Albert Almora made a pretty big impression in his short time with the Cubs last year, making the postseason roster and having a huge defensive play against the San Francisco Giants in the NLDS and tagging and moving up to second base on a deep flyball in the 10th inning of Game 7 of the World Series — one of the most underrated plays of the postseason. Almora will forever be remembered as the player that scored the go-ahead run in that game. He also might end up being a really good outfielder, with skills in center that might make him one of the best in the game on defense. As a hitter, he's still improving, but there's a ton of potential there.
3. Dylan Cease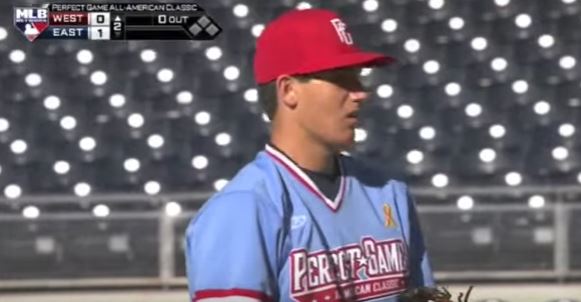 MLB ETA: 2019
Starting pitcher Dylan Cease was drafted in 2014 after needing Tommy John Surgery in his final year of high school. He made his debut with the Cubs in 2015, and so far in his young career has thrown 68 2/3 innings with a 2.36 ERA, 11.9 K/9, and 5.4 BB/9. The command for the young right-hander is the obvious question, but there's no doubt he has the right stuff. He reportedly can touch 100 miles per hour with his fastball and has an excellent curveball. The only things standing between Cease and being an ace starting pitcher is control and health.
2. Ian Happ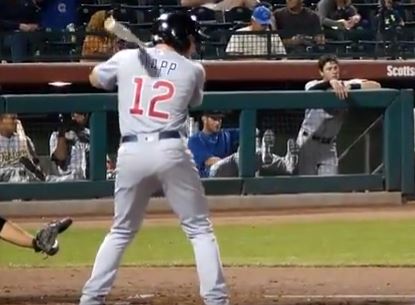 MLB ETA: late 2017
The ninth overall pick in the 2015 draft was second baseman/outfielder Ian Happ. He's hit .272/.362/.452 with 24 home runs and 47 doubles in 86 professional plate appearances, and the Cubs seem to really be committed to giving him a shot at developing at second. According to scout Bernie Pleskoff, Happ is "a switch-hitting, multiple-position player brings extra depth and dimension to his club. That is what I believe is Happ's edge going forward. He does multiple things well. He isn't a star. He isn't flashy. He's a good baseball player." He might end up being a utility guy playing multiple positions with the Cubs, or a regular somewhere else.
1. Eloy Jimenez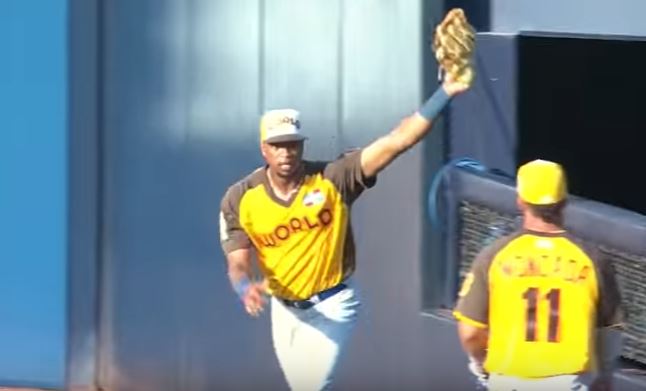 MLB ETA: 2019
The big, slugging outfielder makes the No. 1 spot on the team's top prospect list. Not only is Eloy Jimenez the Cubs' best prospect, he also makes the cut for the best prospects in all of baseball. Jimenez was selected to play in the Futures Game during the MLB All-Star break. During that game, he made a spectacular play in right field and hit a massive three-run homer. Going into the 2016 season, he was unranked as a prospect, but fans can expect to see him vaulting up the prospect lists due to his insane hitting abilities and home run power. Expect to see the 20-year-old in High-A next year with a chance to move to Double-A if he hits well.
All stats and information via baseball-reference.com and baseballprospectus.com.