Chicago Cubs Fans Prove They'll Pay Anything to Watch Games at Wrigley Field in Person
Chicago Cubs fans aren't prepared to let the coronavirus pandemic keep them out of Wrigley Field this summer.
If the 2020 MLB season resets in late-July as is intended, most — if not all — teams will be playing without fans. It will provide a new and unique experience for players used to hitting and pitching in front of packed stadiums.
The Chicago Cubs have a different plan, though. And if Cubs fans are willing to pay a pretty penny, they can watch live games without any problems.
The Chicago Cubs are preparing for a strange year
The Chicago Cubs were already prepared for a strange 2020, at least compared to the norm.
Veteran manager Joe Maddon was replaced with ex-Cubs catcher David Ross last offseason. It appeared Ross' biggest challenge would be bringing the Cubs back to the playoffs after last year's disappointing finish.
Then, the coronavirus pandemic appeared. Instead of managing 162 games, Ross will work through 60 — assuming, of course, that the pandemic doesn't lead to any canceled games or a shortened season.
Las Vegas is cautiously optimistic about the Cubs' chances this summer. Bet Online projects the Cubs' over/under wins total at 32, which trails only the St. Louis Cardinals (32.5) in the NL Central Division.
The Los Angeles Dodgers and New York Yankees are co-favorites to win the 2020 World Series. Both teams have a projected over/under win total of 37.5.
The Cubs may not play in front of fans this year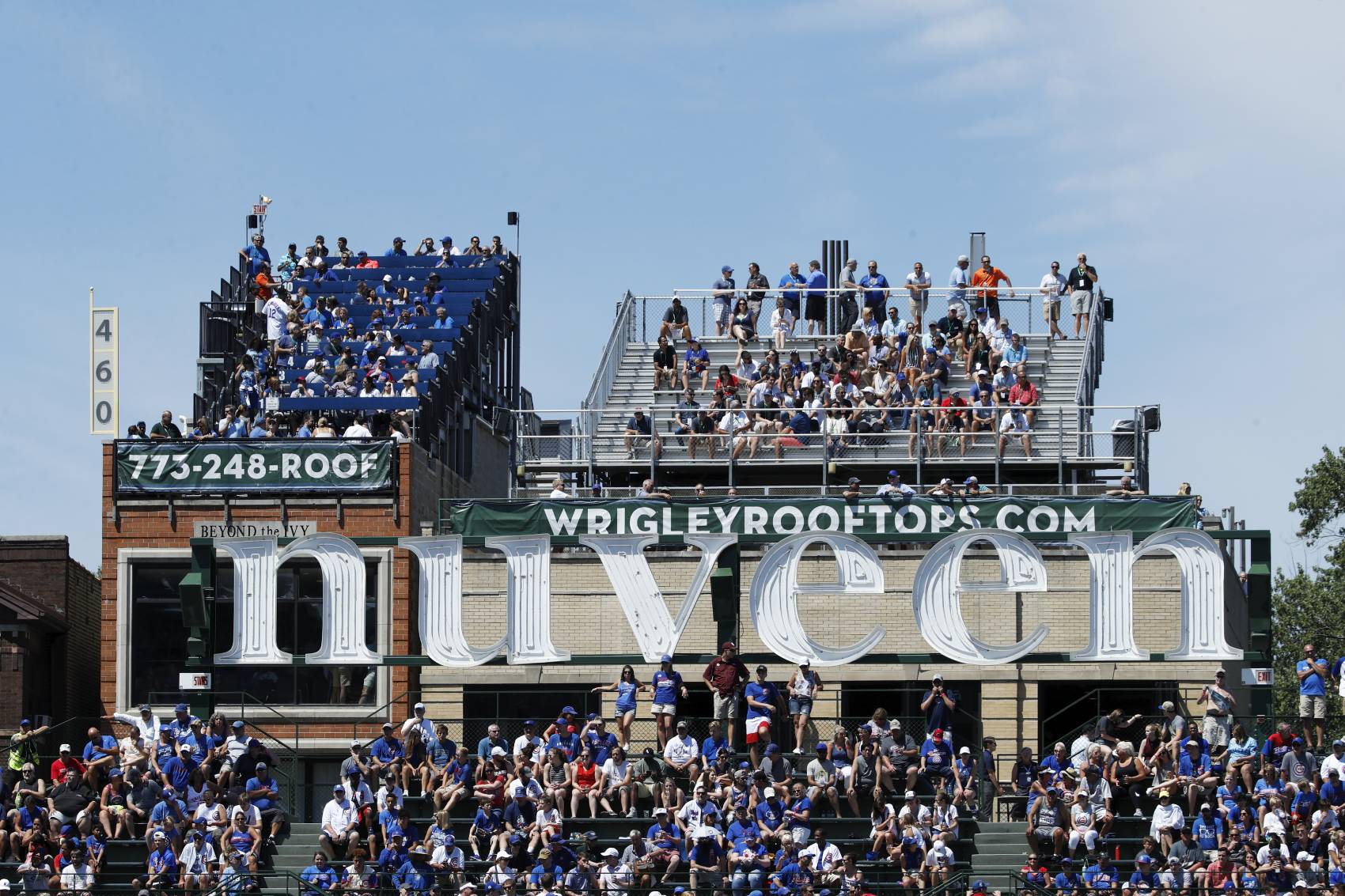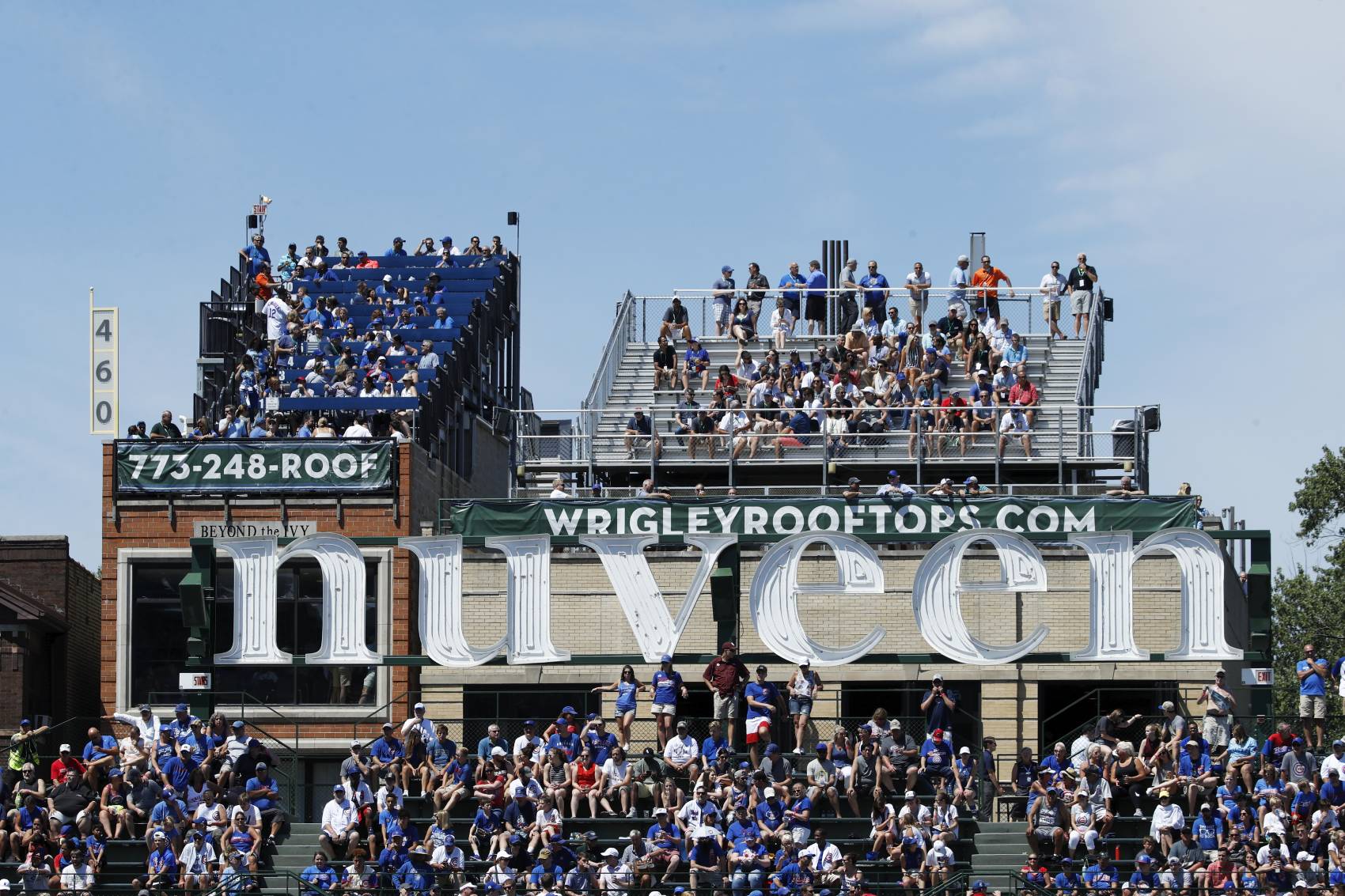 Possibly the strangest sight of the 2020 MLB season will be stadiums without fans.
Teams like the Miami Marlins and Tampa Bay Rays usually play in front of sub-optimal crowds.
Parks like Yankee Stadium, Fenway Park, and Wrigley Field, on the other hand, are used to full houses on scorching summer afternoons and cool fall nights.
Some stadiums may have fans in the stands later this year. In the meantime, teams are experimenting with everything from piped-in fan noise to cutouts of fans.
Not even Covid-19 will keep Cubs fans out of Wrigley Field
Although Wrigley Field won't have a typical amount of people there each game, the Chicago Cubs have prepared a backup plan.
The city of Chicago approved the rooftops across the street from Wrigley Field for 25% capacity, according to ESPN. Rooftop tickets normally go for between $150 and $300 during the regular season.
Privately owned rooftop companies are raising their prices this year. Wrigley View Rooftops, which is in left field, sells tickets at $350; that price drops to $250 on Sunday.
The cost includes food, beer, and wine.
Cubs veteran Kyle Schwarber told reporters he is looking forward to seeing fans on the rooftops even in an odd year.
"I'm going to have to launch some balls onto the rooftops and give them a good, little shimmy dance out there."
The Cubs open the 2020 restart at Wrigley Field on Friday, July 24.