This Should Be the Cubs' Postseason Pitching Rotation
Most longtime baseball fans assumed the sun would crash into the earth before the Chicago Cubs won the World Series. Perhaps it's time to break out the suntan lotion because the Cubs' march to the championship begins in about one week, give or take. Even with Manager Joe Maddon and President of Baseball Operations Theo Epstein's regular-season brilliance, the team must actually take the field and play its opponents.
How the 25-man roster shapes up — the number of pitchers versus position players — will play a key role in how the Cubs could fare in tight games. For example, having the lefty relief specialist to come in at a crucial point in the game to face a lefty slugger (Jay Bruce, Mets; Brandon Moss, Cardinals) is key to developing the perfect postseason roster.
Most reports agree that the Cubs will have 11 pitchers on their NLDS series. It is worth noting that the team can change the makeup of that roster between series, so if the Cubbies make it past the Mets or Cards, they can remove players from the roster and add others as needed. A key question: Who will be the starters, who will pitch in relief, and who will be able to do both? Here is our view of the ideal Cubs' postseason pitching rotation in the NLDS.
Starters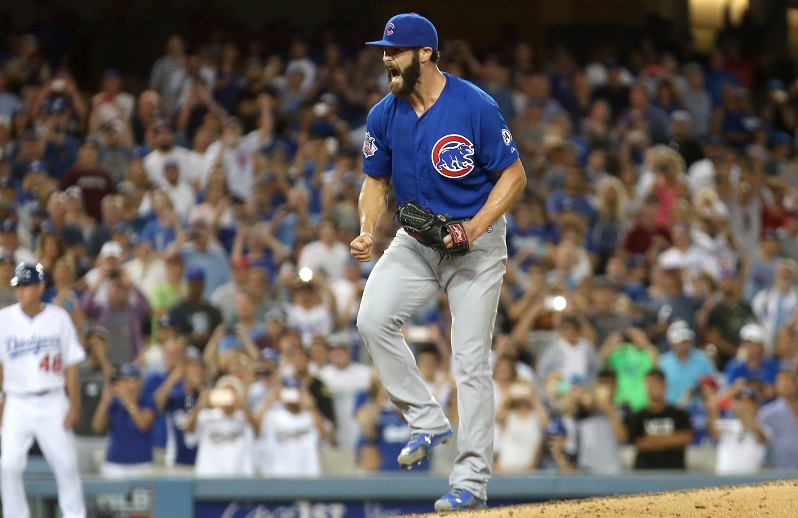 Our vote is to go with three starters and have a possible fourth among the dual-purpose pitchers. With three Cy Young candidates, this one is a no-brainer. The order, however, is crucial.
Jake Arietta, Game 1
Jake Arietta is your man to kick off the series at 18-5 with a 2.85 and a WHIP at 1.05. The former TCU star and 2015 Cy Young winner plays with a lot of emotion. Keeping the fans into the game from start to finish will be part of the electric atmosphere. Keep in mind though, while Arietta won last season's wild-card game against Pittsburgh, he was 0-2 in the NLCS and NLDS. This season, with so much talent surrounding him, there is less pressure on the 30-year-old; he will likely be more relaxed and on top of his game.
Kyle Hendricks, Game 2
The man billed as the second coming of Greg Maddox is one of the league's top Cy Young candidates. At 16-8 with an ERA below 2.00, Kyle Hendricks seems unflappable on the bump. He is an ideal pitcher to either ride the momentum of a Game 1 win or turn things around should the Windy City boys go down in the first game. Hendricks did not fare well in the 2015 NLDS and NLCS, pitching eight innings without a decision. With another season under his belt, he will prove tough when the game is on the line.
Jon Lester, Game 3
You could argue that Jon Lester should start Game 1. But, the 2016 Cy Young winner (in our opinion) is better as a Game 3 pitcher, especially when you consider his amazing year and his amazing World Series record with the Boston Red Sox. In 2007 and 2013 (Red Sox title years), Lester was 3-0 with a microscopic ERA of .043. If the team is up by two games, down by two games, or even 1-1, Lester will turn the tide. With a record of 19-4 and close to 200 strikeouts, he's at the top of his game.
Relievers
This is a bit more challenging, but here goes.
Aroldis Chapman, Closer
The Cuban star has all the right numbers — low era, more than a strikeout per inning, and gaudy save numbers. As great as Aroldis Chapman is, he does lack the coolness under pressure that is the hallmark of the best of the best, such as Mariano Rivera, Trevor Hoffman, and Dennis Eckersley. Still, a fastball that surpasses 100 MPH is a fearsome weapon.
Hector Rondon, Setup/Closer
Coming off an injury, Hector Rondon is inching back to the top of his game. However, his performances of late have been shaky (the reason the Cubs got Chapman). For the season, the 28-year-old Venezuelan is 2-3 with a 3.26 ERA. In his last seven games, he's been touched up for six runs and 10 hits in six innings. Maddon will likely have Rondon on a short leash if the pitcher is off his game.
Justin Grimm, Setup
Another hard-throwing right-hander who has experienced his ups and downs this season, Justin Grimm is 1-1 with a health 4.61 ERA. The former Texas Ranger makes the roster because he has gone through spells in which he has been close to un-hittable, but he tends to fall in love with his iffy breaking pitches, so beware; a poor performance and Grimm will not make the NLDS if the Cubs get that far.
Mike Montgomery, Setup, Possible Starter
No team should lack a solid lefty in the pen, and Mike Montgomery fits the bill. The former Seattle Mariner is especially strong of late and is 4-5 overall with a 2.57 ERA. Montgomery started seven games this season. In a pinch — if the game goes extra innings — the California native can give more than the usual single relief inning. It is unlikely he would start in the postseason.
Carl Edwards Jr., Setup
When Carl Edwards Jr. is on, he is virtually unhittable. But when he has trouble with his command, the walks can pile up. Over the last month, the former Texas Ranger has 13 walks in 28 innings, but he also had more than a strikeout per inning. Like Rondon, Maddon will use Edwards with a short leash.
Swingmen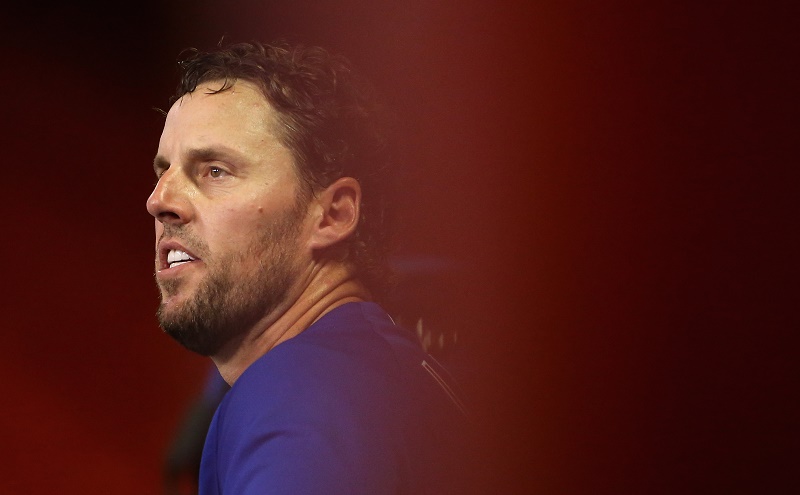 The Cubs have more than their share of starters who could take the hill in a long series either in lead or relief capacity.
Jason Hammel
With 15 wins for the season, Jason Hammel is wildly inconsistent. In his last three games, he's been torched for 12 runs in 14.3 innings. The former 10th round pick by the Tampa Bay Rays in the 2002 draft is following the pattern of good when he's good and bad when he's bad that is the hallmark of his career. Don't turn to Hammel if the team needs a fourth starter. But he will do just fine for a strong inning of experienced relief.
John Lackey, Fourth Starter
Since John Lackey has never pitched in relief in his 14-year career, it's likely that the Cubs will use him more in the NLDS and World Series as a fourth starter. Leaving him off the NLCS, however, will not happen; he has 11-8 with a 3.35 ERA and a WHIP of 1.06. Lackey has impressive postseason stats; 4-2 in division series starts with the Angels, Red Sox, and Cardinals and 2-1 in World Series games with the Angels and Red Sox.
Trevor Cahill, Swingman
One of baseball's great enigmas, many say Trevor Cahill has great stuff but can experience difficulty with his command — as in not being able to find the plate with a map and compass. Cahill is perhaps the Cubs' most versatile pitcher, equally comfortable as a starter or reliever. This season, Cahill, who has both started and relieved for the Cubs, is 4-4 with a 2.64 ERA and has been especially strong in the team's last 30 games.
While not likely to start, Cahill would be the first man up should a starter get injured during the game or get knocked out early. It is also important to note that Cahill pairs well with catcher Miguel Montero, who was behind the plate during his up-and-down career with Arizona.
Statistics courtesy of ESPN and Baseball-Reference.