Chiefs Linebacker Willie Lanier Nearly Died After a Game, Then Played 10 More Seasons
Kansas City Chiefs legend Willie Lanier is all over archived videos of old-school, brutal NFL hits from 50 years ago.
Half a century before Patrick Mahomes and a dangerous offense led the Chiefs to a Super Bowl victory, Kansas City competed for titles because of Willie Lainer's heart and hustle on a fearsome defense.
Lainer loved football so much that, despite nearly dying from a hit, he kept playing another 10 seasons. This is his story.
Willie Lanier is a Hall of Fame linebacker
Willie Lanier earned the nickname "Contact" for a reason. When the game began, few hit harder than the linebacker who played college football at Morgan State.
A second-round pick in 1967, Lanier played his entire 11-year career with the Kansas City Chiefs. Lanier earned eight Pro Bowl nods and found his way onto three All-Pro teams.
Lanier totaled 27 interceptions and recovered 18 fumbles in his career. He was inducted into the Chiefs' Hall of Fame in 1985 and the Pro Football Hall of Fame a year later. Kansas City retired Lanier's No. 63 in August 1992.
The NFL named Lanier to its 100th Anniversary All-Time Team last year.
Lanier nearly died after a hit in 1967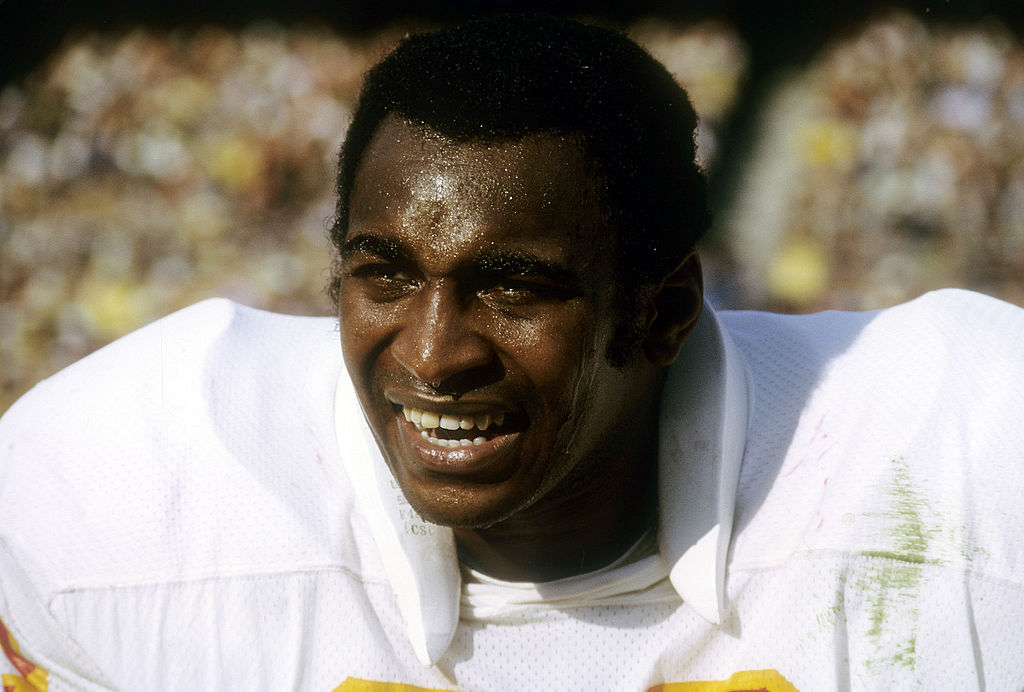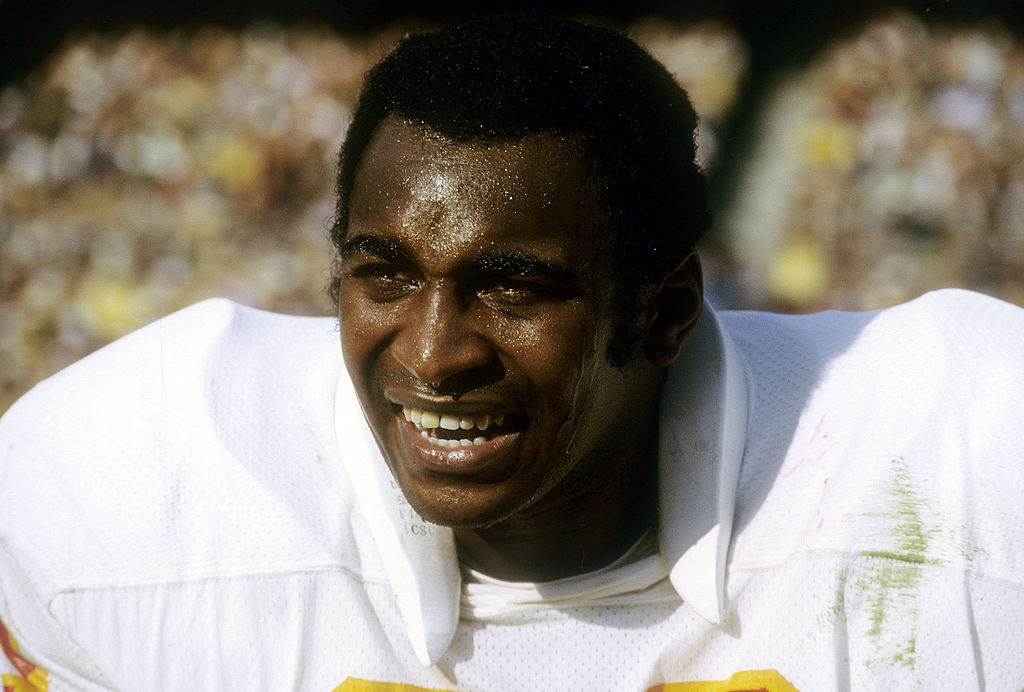 For most of his career, Wilie Lanier played like how the NFL's current hardest-hitters play. When the opportunity arose for a clean, legal hit, Lanier took full advantage and laid opposing players out.
That wasn't always the case. Lanier entered the NFL in 1967 as a traditional bruising linebacker; he'd risk life, limb, and everything in between in order to make the tackle and potentially force a turnover.
Five games into his NFL career, Lanier realized that strategy might not have been the smartest route. During a game against the rival Chargers, Lanier took a knee to the head and suffered a concussion.
Lanier kept playing, though. It wasn't until the following week, when he collapsed during a game against the Houston Oilers, that Lanier was rushed to the hospital.
Doctors lost Lanier's pulse three times on the way to the hospital. Lanier didn't learn that until the end of his career.
Willie Lanier changed his play style after that hit
Years before the NFL's concussion crisis or the league-mandated rules on helmet-to-helmet hits, Willie Lanier took it upon himself to change his play style.
And so, "Contact" became "Honey Badger." Rather than always go for helmet-to-helmet hits, Lanier made sure to wrap up opposing ball carriers and bring them down that way.
The change paid off. Lanier played another 10 years and became an NFL legend in the process.
One of Lanier's padded helmets even made its way to the Pro Football Hall of Fame.
In October 2010, the NFL announced major safety initiatives that limited hits to the head and takedowns of defensive players, among other changes.
Willie Lanier recalled his own concussion and how he changed his playstyle in an interview that month with the New York Times. In one sentence, Lanier sufficiently summed up both his career and what was to come for the NFL.
"There is no way that I could have survived if I had not changed my style of play."