The Chiefs Need to Check in on a Former Fan-Favorite DB Who's Shockingly Pondering an NFL Return
At the start of the 2021 NFL, the Kansas City Chiefs' defense was one of the top talking points around the league. They were letting opposing teams score at will, simultaneously putting an absurd amount of pressure on Patrick Mahomes and the Chiefs' offense.
This led to Mahomes throwing an eye-popping 10 interceptions through the season's first eight weeks. The former league MVP was pressing hard because his defense could not force consistent stops.
Over the past few weeks, the Chiefs' defense has quietly started performing far better. They allowed a total of 30 points over their last three games. All three were wins. The addition of DE/OLB Melvin Ingram at the trade deadline is one reason the team's defense made such a swift turnaround.
However, a few good games doesn't solve everything. The Chiefs' defense needs to get even better if they want a serious shot at making the Super Bowl again.
The Chiefs' defense still has room for improvement
While they've looked like a new unit the past month, the Chiefs still rank toward the bottom of the NFL in various important defensive metrics.
They allow the most yards per play in the NFL (6.2). They rank tenth-worst in passing yards allowed (2,780). They also rank seventh-worst in expected points contributed by the defense (-84.87).
Granted, the Chiefs constructed their roster in a way that heavily leans on the offensive side of the football. They have huge money tied up in Mahomes, Tyreek Hill, Travis Kelce, and a few members of the O-Line. This is an organization banking on their offense to win games when it matters most.
However, the defense still needs to trickle up toward at least league-average markers if this strategy is to work in the postseason. Teams like the Buffalo Bills, New England Patriots, and Baltimore Ravens all know how to score points.
The Chiefs should check in on an old friend
It's December — the Chiefs have limited options for improving their defense. However, an old friend is seemingly making himself available.
According to The Kansas City Star, former fan-favorite safety Eric Berry hasn't ruled out an NFL return.
…Berry said that some teams have reached out about playing again. To be sure, any potential employer would have their own questions before offering a contract. Berry says he's "where I need to be" physically but teams would want to see that for themselves. He turns 33 this month, and hasn't taken a snap in nearly three full years. It's been five years since he played more than three games (including the playoffs).

Then again, he has a body with just five full NFL seasons worth of wear, and returning after three years off wouldn't be the most impressive comeback of his career.

Sam Mellinger, The Kansas City Star
Could Eric Berry be added to the practice squad?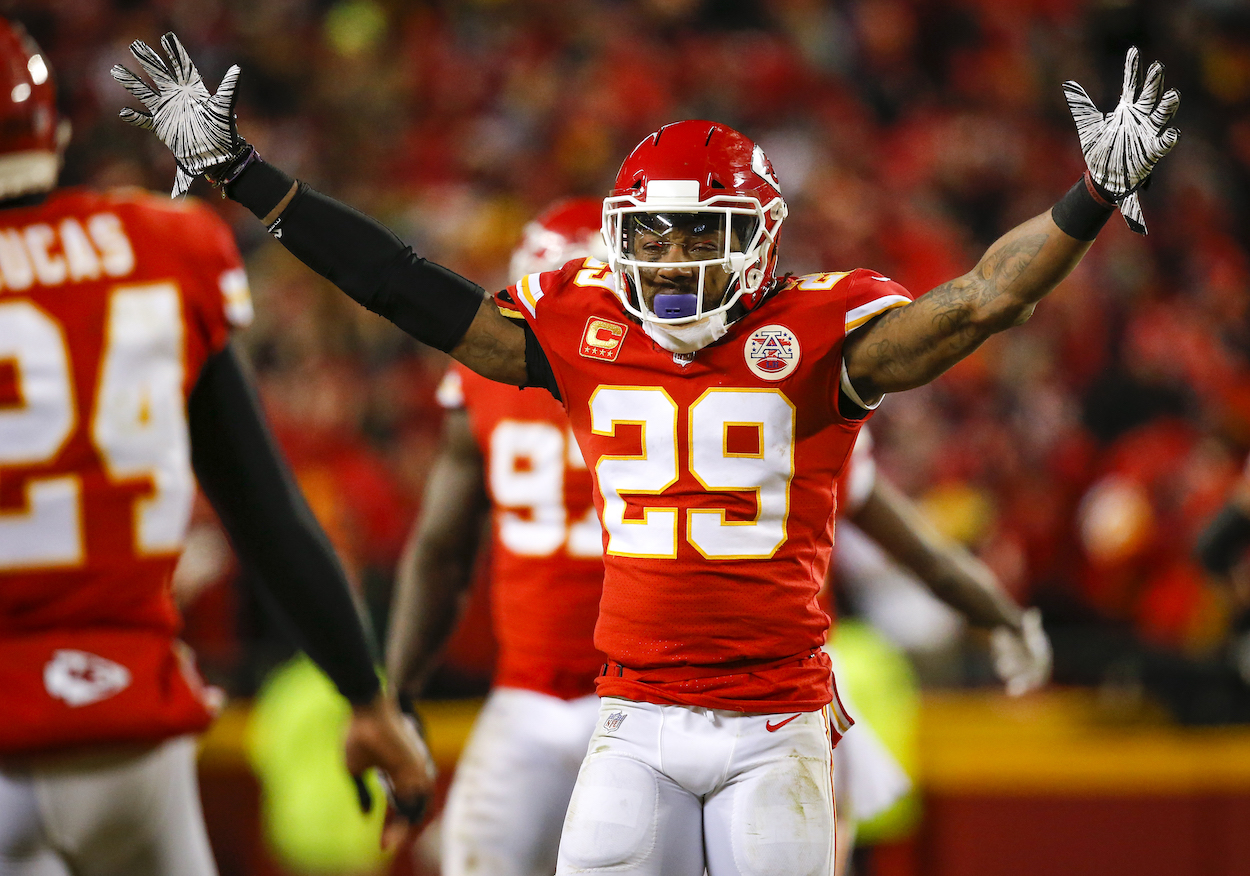 In his prime, Eric Berry was one of the top safeties in the entire NFL. He made five Pro Bowls and three All-Pro teams with Kansas City.
He's been out of the league since 2018 and turns 33 years old in December. However, it's worth wondering if the savvy veteran still has a few tricks up his sleeve. He's presumably not the same athlete he once was (especially after a battle with lymphoma cancer). However, his mind would still be a valuable weapon. He understands coverages and passing concepts as well as anyone out there.
Berry claims NFL teams have reached out to him about playing again, but he hasn't latched on with anyone quite yet. If he does make that jump back into professional football, one can reasonably assume returning to the Chiefs would be at the top of his priority list. Kansas City should at least be somewhat interested due to their struggling defense. A quick visit to the practice squad for Berry could be in order.
All stats courtesy of Pro Football Reference.