Chiefs QB Patrick Mahomes Is Much More 'Normal' Than You Think
Some athletes seem like they're larger than life, and they encourage that perception with over-the-top stunts on and off the field. Patrick Mahomes isn't like that, however. He considers himself to be a normal guy who just happens to have an amazing job playing football. Here's our case for the quarterback being an "average Joe" like the rest of us.
Normal isn't overrated for Patrick Mahomes
RELATED: Patrick Mahomes Gets His Early NFL Regrets Off His Chest
It's not about attention for Mahomes. It's more about being himself. He's a 25-year-old man who recently got engaged to his high school girlfriend and will soon be a father. Mahomes is also the Kansas City Chiefs quarterback. For some athletes, those two worlds would never collide, and certainly not in public. Mahomes doesn't hesitate to share his life with others, however. 
In an interview with The Associated Press, Mahomes said, "For me, it's just being who I am. I want to show I'm just a normal guy, like everybody else. I just get to play football for the Kansas City Chiefs. But I'm just a normal guy off the field." When he's off the field, Mahomes still stays busy. He focused hard on trying to get as many voters out to the polls as possible. 
Mahomes also has a big heart for kids. He tries to make Kansas City a better place through his 15 and the Mahomies Foundation. It is dedicated to helping children in need, which is a cause that everyone can get behind.
The main focus is on health and wellness, as well as academics, science, the arts, classroom supplies, athletics, children with disabilities, after-school programs, and much more. Where Mahomes finds the time to do all this is unclear, but the fact that he is trying wins hearts everywhere.
Playing for the Chiefs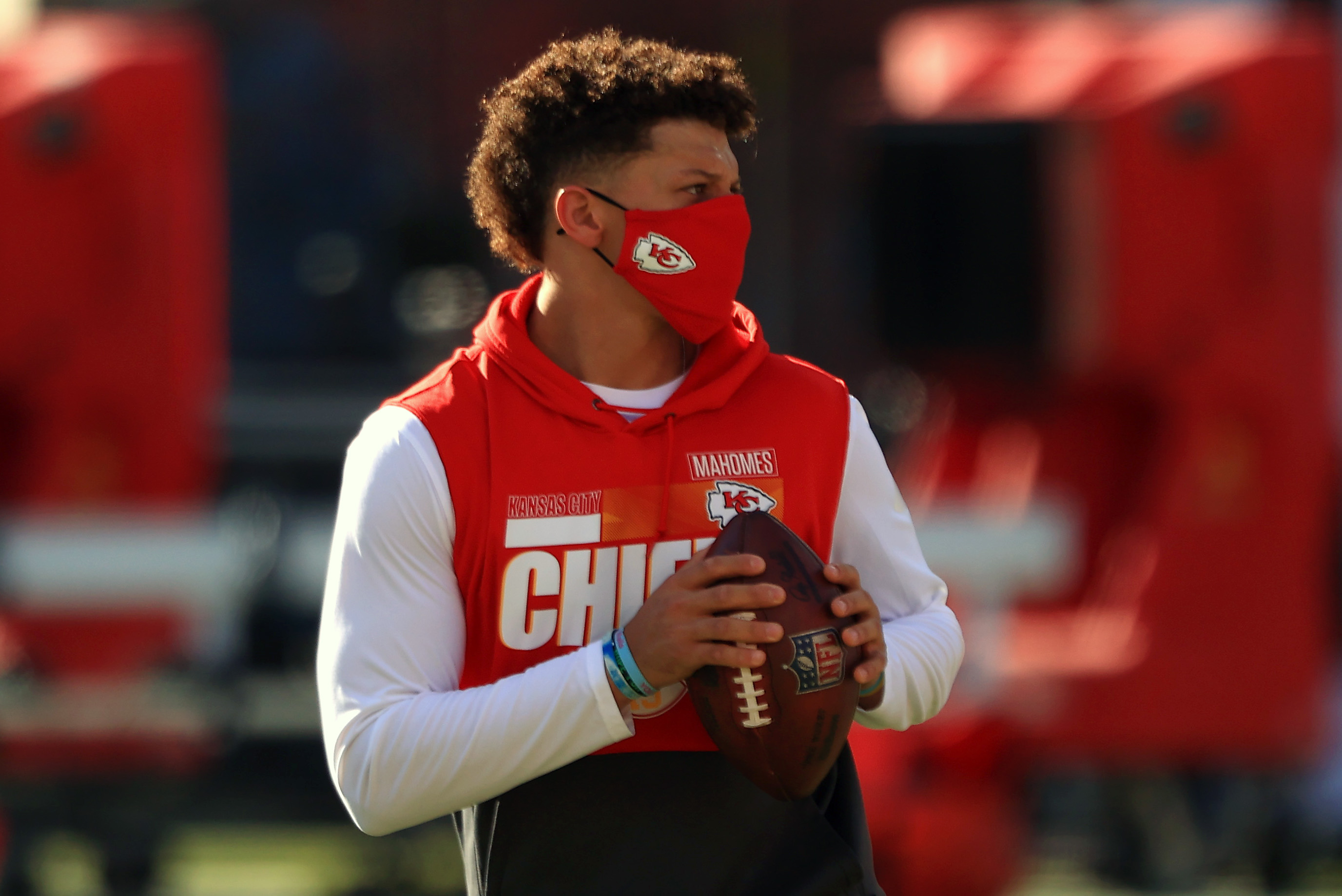 RELATED: Patrick Mahomes vs. Lamar Jackson: Who Has the Higher Net Worth?
Mahomes didn't start out his career as a quarterback. In fact, there for a while, it looked like he would be a pro baseball player like his father Pat Mahomes. He ultimately made the choice to become a football player. Mahomes joined the football team his junior year of high school and never looked back.
In 2017, Mahomes was drafted to the Chiefs. With all the fame he has been gathering in recent years, Mahomes could probably play for any team he wanted, but he seems to like it right where he's at. He plans to stick around Kansas City, and continue to play for the Chiefs. 
Patrick Mahomes on social media
Many athletes and Hollywood elite are notorious for keeping their private lives out of the public sector. It's easier for them since they live in the spotlight so much anyway. Mahomes isn't afraid to let the public in, however.
He often shares more personal moments with the world, like when he found out he's going to have a girl. Mahomes uploaded an adorable video of the gender reveal to Twitter, and all his followers were able to watch the great news.
He was waiting impatiently with his fiancé Brittany Matthews, as his two dogs came to greet them. On the dogs' paws was nontoxic, washable Crayola paint. Mahomes and Matthews were thrilled to see pink paw prints left behind as the dogs came to get petted.
According to Yahoo Sports, Mahomes said, "Brittany planned the whole thing. She's good about that stuff. The paint was like, this water-based paint that they got that was very easy to clean. You know that Brittany is very mom-like already with those dogs."
Mahomes also shares other moments, like when he couldn't remember his lines for a State Farm commercial, as well as many football related posts. While there is probably plenty Mahomes doesn't share, his fans never feel like he's anything more than a typical guy who just happens to be a great football player.