Chien-Ming Wang and the 2008 Yankees Would Have Loved a Universal DH
Ongoing labor and health issues aside, Chien-Ming Wang has to wish he played in Major League Baseball right now.
Wang, an ace pitcher and teammate of Derek Jeter's on the late-2000s New York Yankees, suffered a career-changing injury running the bases in 2008.
If a 2020 MLB season happens, it will likely involve a universal DH in both leagues. If Wang played with a universal DH, how much different would his and the Yankees' paths have been?
Chien-Ming Wang had a brilliant start to his Yankees career
A Taiwanese right-hander who relied primarily on ground balls, Wang enjoyed an excellent start to his MLB career. Wang went 8-5 with a 4.02 ERA in 18 games (17 starts) for the 2005 Yankees, a team that battled injuries to its starting rotation all season.
A year later, Wang led the American League with 19 wins and finished second behind Johan Santana in AL Cy Young Award voting. Wang followed through with another 19-win season in 2007.
Wang totaled 13.3 Wins Above Replacement in his first three MLB seasons, according to Baseball-Reference, and was the sport's next rising ace.
The only fault on Wang was his 2007 postseason, when he allowed 12 earned runs in two starts. Both games resulted in losses and the Yankees fell to the Cleveland Indians in that year's American League Division Series.
Wang suffered a career-changing injury running the bases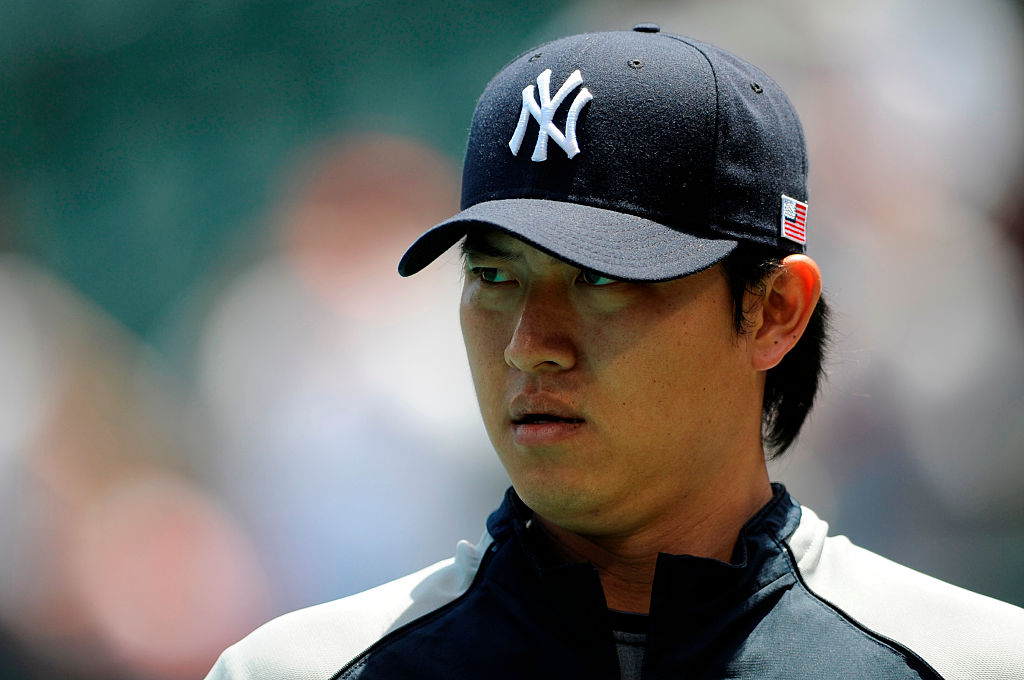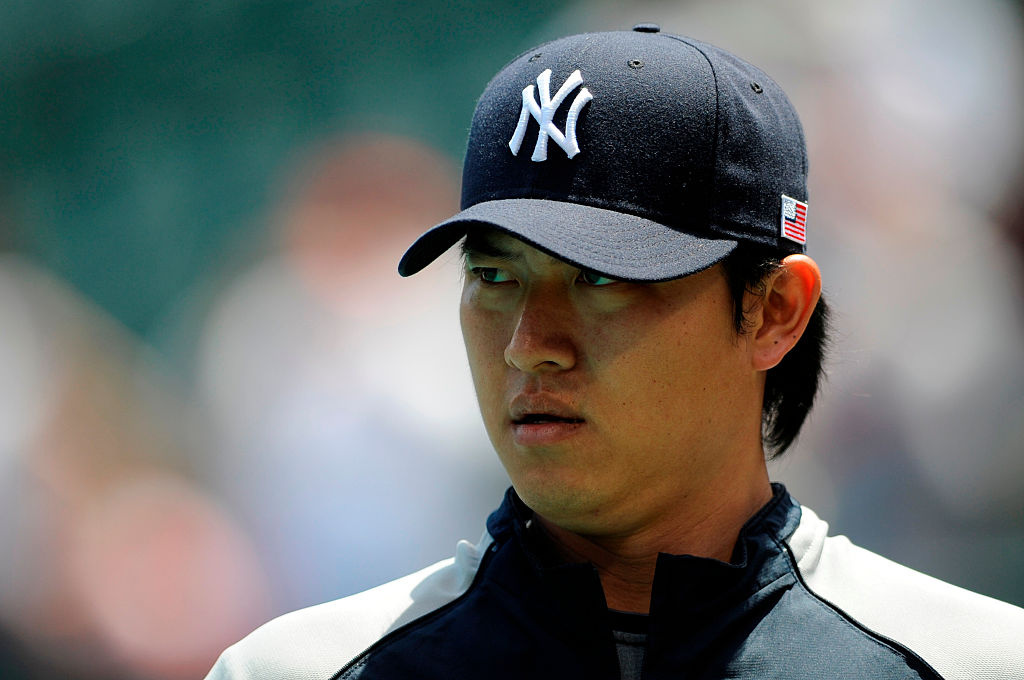 Chien-Ming Wang opened the 2008 season with six wins and a 3.00 ERA in his first seven starts. A rough stretch pushed his ERA to 4.57 by June 5, though Wang pitched 7.1 innings of one-run ball in his next start.
Wang took the mound on June 15, 2008, in an interleague start against the Houston Astros. He pitched five shutout innings and worked around six hits before a horrific sixth inning struck.
With runners on first and second with one out, Wang laid down a bunt to third base. The fourth-year pitcher reached first when Houston's Geoff Blum stepped on third base for the out.
Wang reached second on Johnny Damon's fielder choice on the next play.
With two outs, Derek Jeter lined a single to right field. Robinson Cano scored and Wang, running from second, hurt himself trying to reach home.
Wang immediately left the game with a foot injury. Doctors diagnosed him with a torn Lisfranc ligament of the right foot and a partial tear of the peroneus longus of the right foot.
Wang's 2008 season ended with an 8-2 record and a 4.07 ERA in 15 starts. The Yankees were 37-33 after that game and, although they won 89 games, missed the postseason for the first time since 1993.
Chien-Ming Wang's career wasn't the same after that injury
Chien-Ming Wang returned at seemingly full strength for the 2009 season. The Yankees quickly learned that wasn't the case.
Wang had a 34.50 ERA after allowing 23 earned runs in six innings across his first three starts. Opponents hit .622 against the veteran right-hander, who the Yankees sent to the minor leagues and later placed him on the disabled list.
Wang eventually lowered his ERA to 9.64, but suffered a season-ending shoulder injury that July 4. He finished his final year with the Yankees with a 1-6 record in 12 games, nine of which were starts.
Wang at least received a World Series ring that fall. He missed all of the 2010 season with an injury and went 4-3 in 11 starts for the Nationals in 2011.
Wang bounced around the league for a few more years and even spent part of the 2013 season in the Yankees' minor leagues. He returned to Yankee Stadium with the Kansas City Royals in 2016.
Wang went 14-14 with a 6.01 ERA in 77 games (31 starts) after the foot injury. Hopefully, the end of pitchers batting means no pitcher will ever suffer another injury on the basepaths like Wang did over a decade ago.