Chris Berman Struggled to Cope With the Tragic Death of His Wife
Katherine Ann Berman wasn't a famous woman. She was, instead, the center of life for someone most sports fans are familiar with, sports commentator and anchor Chris "Boomer" Berman. When Katherine passed away suddenly in 2017, Chris found himself unmoored.
It devastatingly affected the broadcaster's life — not that most viewers knew just how deeply he mourned. Chris went into semi-retirement just a year before, and his intermittent appearances on ESPN had the same jovial tone as always. Let's explore how Chris emerged from the most difficult moment of his life.
Chris Berman's legendary career
Chris, in a sense, is ESPN. After a short stint as the weekend sports anchor at a local Hartford, Connecticut TV station from 1977 to 1979, he joined the burgeoning cable sports network. At the time, it was a crazy idea. A whole network dedicated to nothing but sports? But it caught fire, and Chris's work as a SportsCenter anchor was a huge reason why.
Initially, his non-SportsCenter work was football-related. But Chris's natural ability as an announcer led to many new opportunities in other sports. "Boomer" regularly put in time as an MLB and NHL announcer. His golf work got him a permanent spot announcing the U.S. Open until he retired from the role in 2014.
By 2017, Chris was ready to start pulling back from some of his regular roles. His time as the regular host of Sunday NFL Countdown was nixed to the dismay of fans. He showed no signs of slowing down professionally; it was simply a move toward a semi-retirement, of sorts, so he could spend more time with his family. Sadly, this was disrupted not long after.
Berman's wife Katherine
In 1978, a woman caught Chris's eye. She was a couple of cars ahead of him in Connecticut traffic. So Boomer came up with a wild plan to catch her attention, according to People. He faked car trouble and waved her down for help.
She was a schoolteacher named Kathy Alexinski. Four years later, she became Kathy Berman. They had two children and stayed together for over 30 years.
A tragedy sends Berman's life in a tough new direction
On May 9, 2017, Chris's life was irrevocably altered for the worse. After having drinks at a bar not far from their home, Kathy drove home herself. She collided with another vehicle, going 87 miles per hour in a 40-mile-per-hour zone.
Kathy and the single occupant of the other car both died in the collision. Chris, who was attending a New York Mets game at the time, was informed of the crash and left immediately. Kathy died instantly. And Chris's new contract with ESPN, structured specifically so he could spend more time at home, took on a different tone.
How Berman worked through grief and returned to TV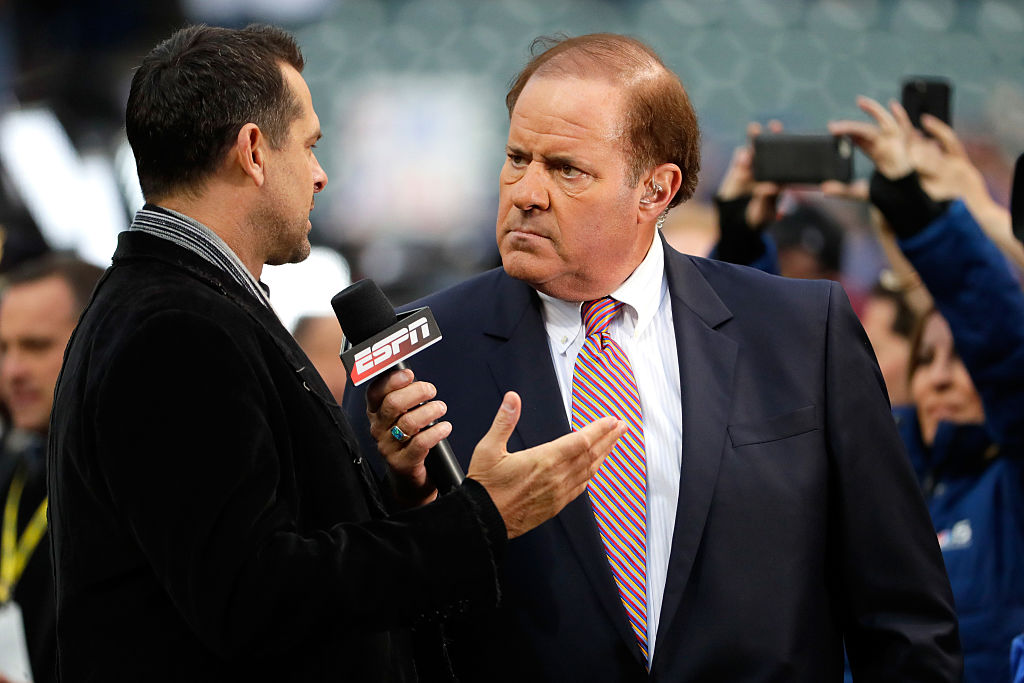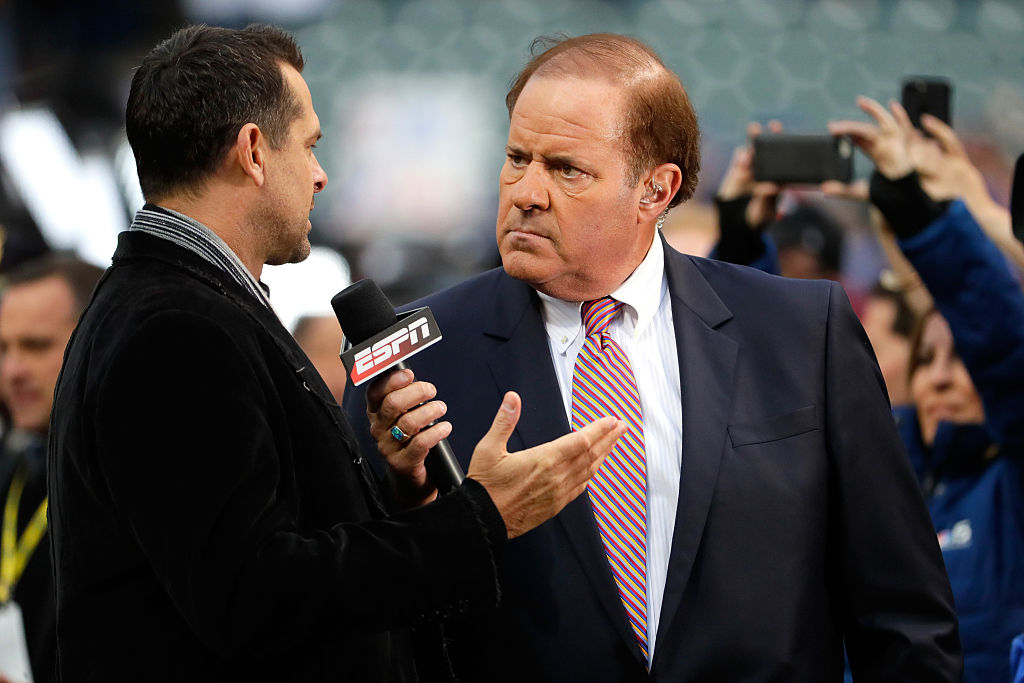 The period after Kathy's death was, of course, chaotic. The family of the other individual who died in the incident sued the bar that continued serving Kathy drinks. This kept the incident at the forefront of the Berman family's minds; the lawsuit wasn't settled until a year later.
Because of Boomer's semi-retirement shortly before the incident, many of his fans didn't know his personal life had been disrupted. After Chris's son got married just months after Kathy's death, Chris began appearing more regularly on TV again. He took on a regular panelist role on ESPN's Monday Night Countdown, giving him a regular workload to focus on.
Chris summed up the experience of recovering from grief through his work in an interview with the New York Post: "Perfect strangers run into you in a store, Rite Aid, where I get the Sunday papers, saying, 'We're really sorry.' I get this feeling from people, 'Our guy needs our help right now, and here we are.'"