Chris Berman's Love for the Buffalo Bills Goes Back Decades
The Buffalo Bills have been in a drought since the glory years of the early '90s, but things are starting to look up. The Bills currently sit in first place in the AFC East. With star quarterback Josh Allen in their corner, the Bills are facing a glorious postseason run. No one is happier about this than their biggest fan, ESPN broadcaster Chris Berman.
Berman and the Bills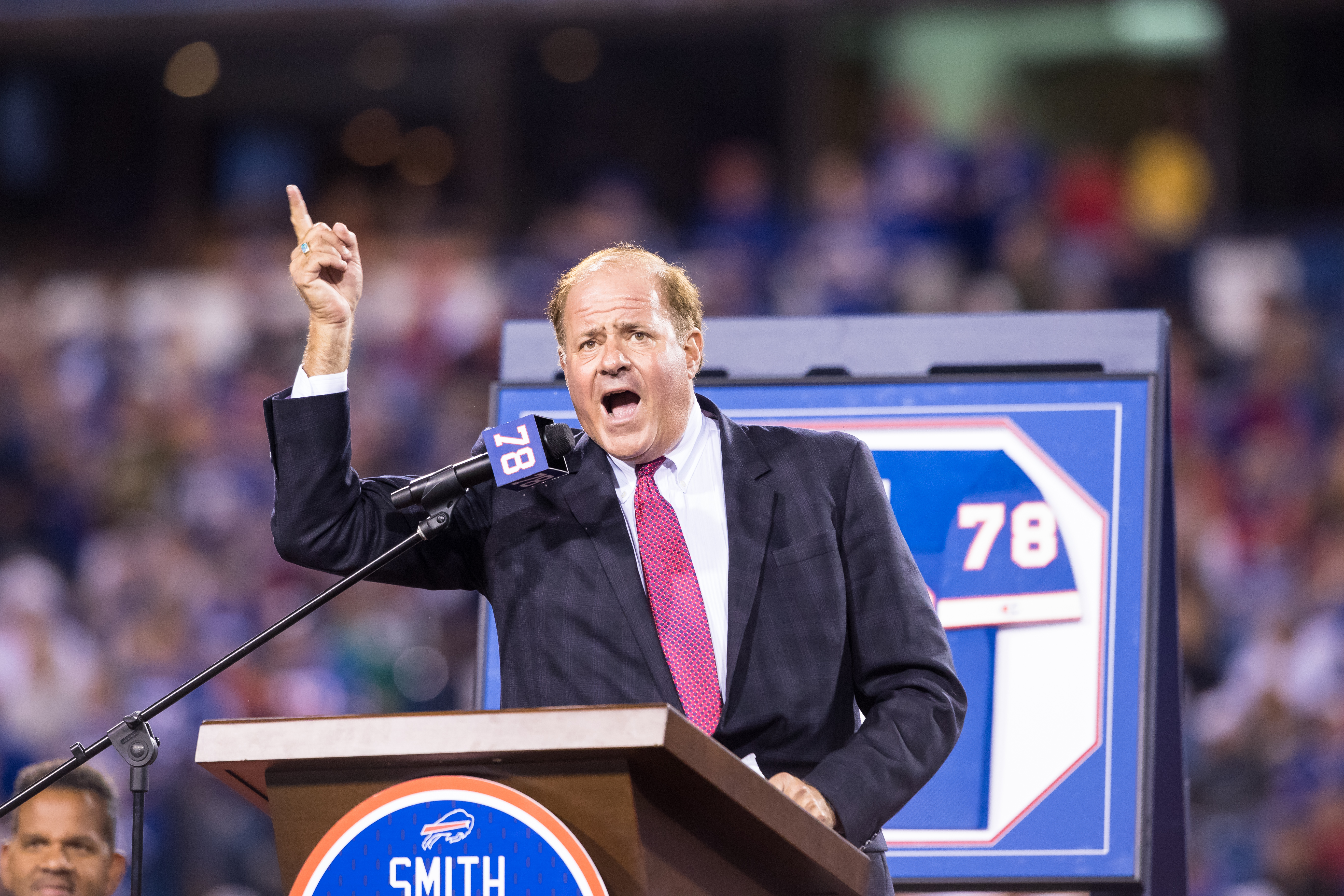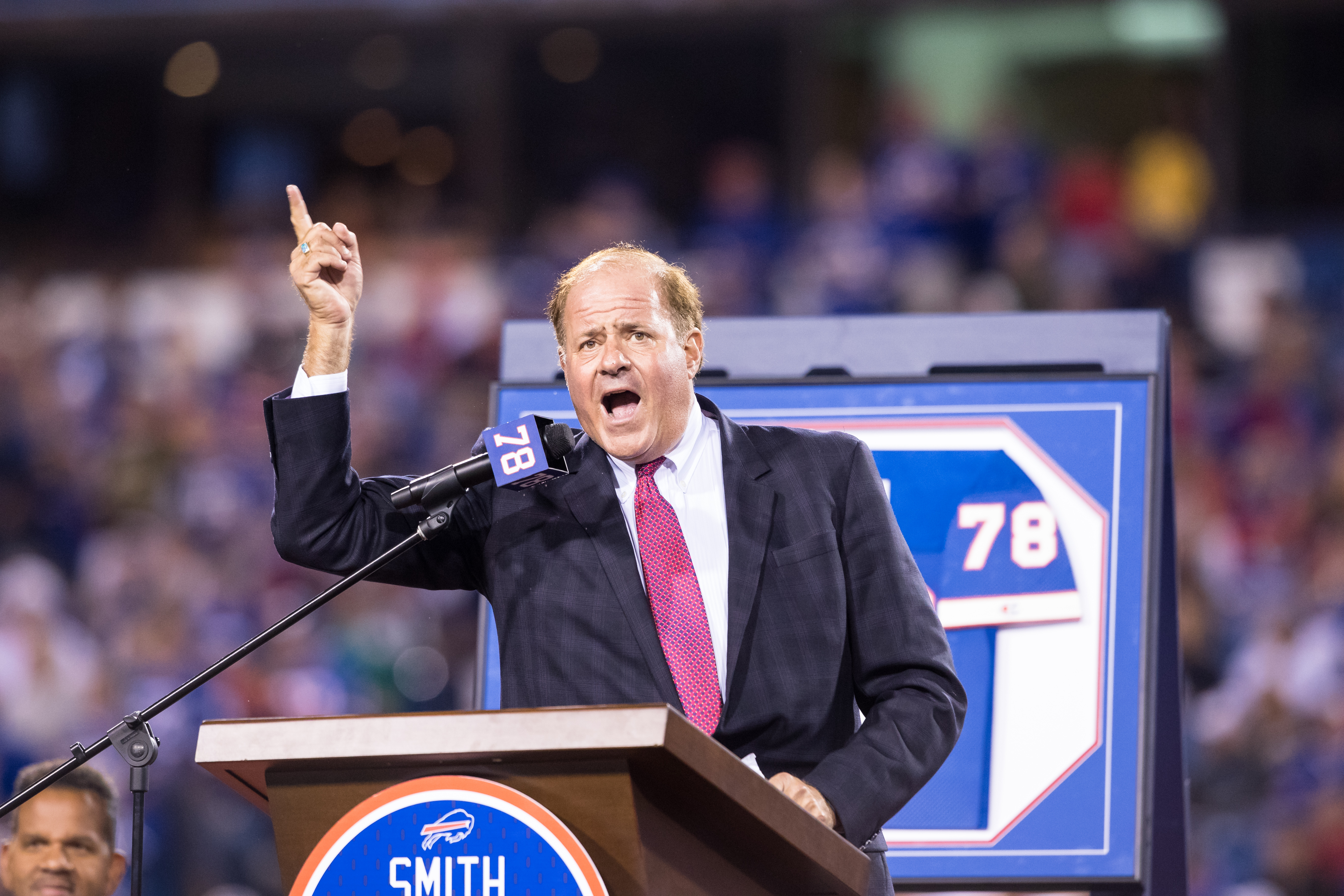 It's not too often that you hear a highly regarded sportscaster announce his preference for a football team. Sure, many analysts are former players with a soft spot for their old teams. But not many are fans of a team with a losing streak for nearly two decades. But Chris Berman isn't just any guy. His love affair with the Bills dates back to 1988.
Berman was working as both an anchor for SportsCenter and Sunday NFL Countdown. He told The Buffalo News that after visiting training camp, he liked what he saw. "Jim Kelly is pretty good, Bruce Smith we know is good," he explained. "This Andre Reed looks good and Thurman Thomas, etc. I ended up picking them to be in the Super Bowl, and needless to say they almost got there."
No one expected much from the Bills, so it was out of left field for Berman to even pick them as Super Bowl contenders. They started the season strong, and each week Berman made a case for his new team. While they didn't make the Super Bowl that year, they made it to the AFC Championship, beginning their dominance for the next several years.
A love affair
While Berman championed the team week after week, he also befriended its members. He also likes to say that the city never got a fair chance; reporters always mocked Buffalo, making fun of the weather and location. However, Burman got to know the city better having visited over 50 times. 
In fact, it was one of the first places he went after the tragic loss of his wife. He went for a golf tournament but met a slew of concerned fans. He explains:
"Perfect strangers, including the people who prepared the food, stopped me and said they were praying for me. What more could you ask than that? It was very notable that it was in Buffalo. I don't know that would happen anywhere else. Buffalo is a unique place. I feel connected and welcome every time I come up there."
The Buffalo Bills' winning season
2020 is shaping up to become one of Buffalo's finest since the glory days of the early 1990s. With the New England Patriots going through a rebuilding process, the Bills have taken over the division with complete authority. Quarterback Josh Allen is having an incredible season and some are even lauding him as the league's next MVP.
As long as the Bills' offense can continue on its path, and the defense keeps up their solid work and holding teams steady, the Bills are a sure fit for postseason glory. No one would be happier with that outcome than longtime fan Chris Berman. While he's not from Buffalo, his longtime dedication towards the team and his love for the people of the city make him one of their biggest fans.