Chris Borland Gave up NFL Fame and Fortune to Help Those in Need
Taking a stand is not an easy thing, especially when there are millions of dollars, thousands of screaming fans, and years of fame on the line. For some athletes, the risk is worth the reward, but when your very health is on the line, sometimes taking a stand is the only thing that you can do. Take the story of Chris Borland for example. 
Chris Borland's career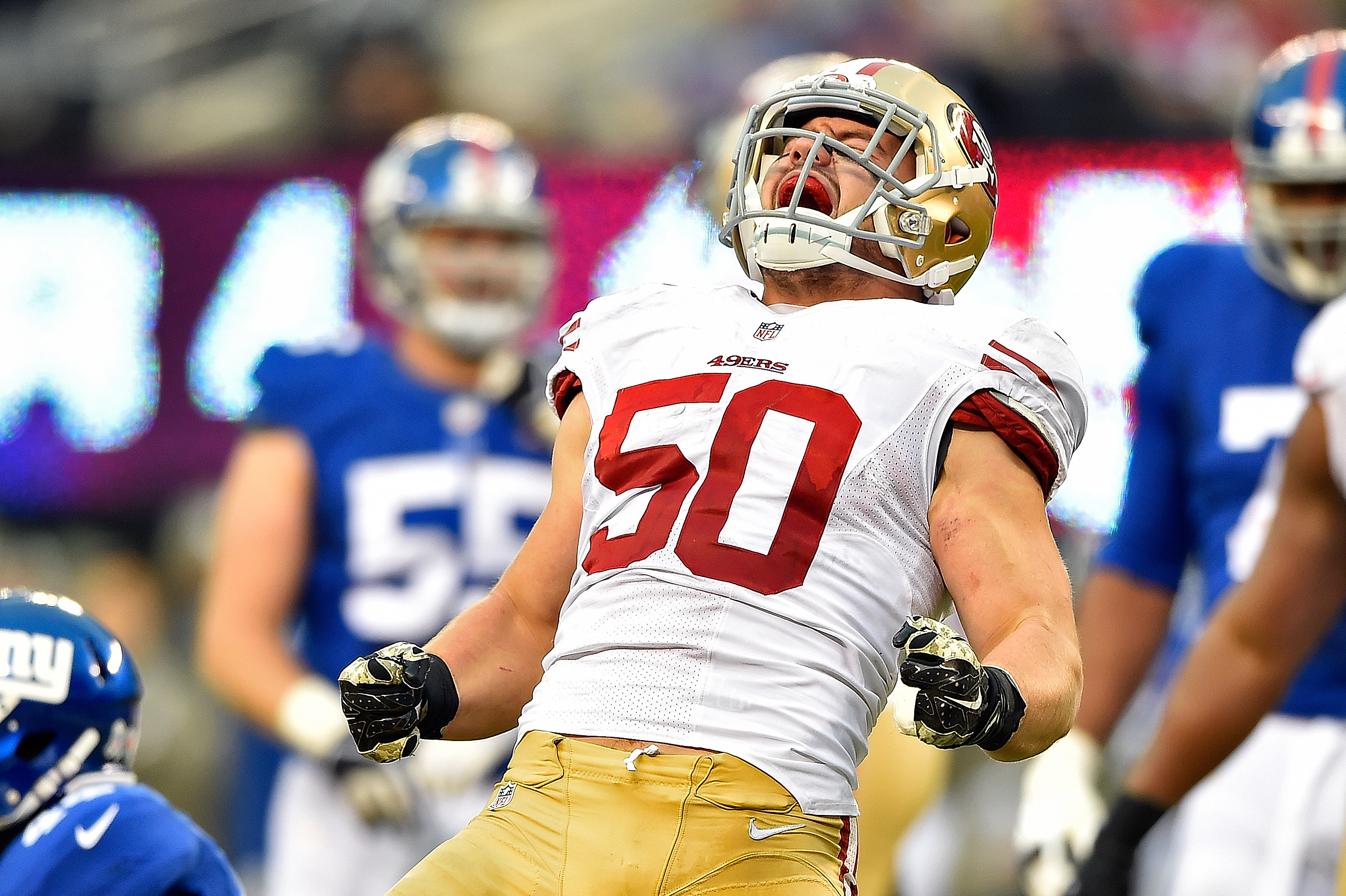 As far as defenseman go, Borland was a hot commodity coming out of college. He attended Wisconsin from 2009 to 2013. While he technically played for five years, he was injured in the second game of his sophomore season and granted an extra year of eligibility. Perhaps that extra year of maturity contributed to his on-the-field dominance.
Borland played linebacker with a tenacity and ferocity that earned him a Big Ten freshman of the year award in his initial season. Once his sophomore injury healed, he continued his march to fame. In 2013, he played in the Rose Bowl where he earned a Wisconsin record by logging 9 tackles in a single game.
In his senior year, he was named the Big Ten linebacker and player of the year as well as an All American. As a result, he was drafted as the 77th overall pick in 2014 by San Francisco. 
During the 2014 season with the 49ers, Borland recorded an amazing 108 combined tackles and 84 solo tackles. And that's where his NFL career comes to an abrupt halt. 
Early retirement
RELATED: C.J. Mosley Looks Like an $85 Million Mistake by the New York Jets
Chris Borland's NFL career got off to a slow start. It wasn't until week seven that he got a chance to start. In his professional debut, he proceeded to take down the mighty Peyton Manning while logging 15 solo tackles. Borland quickly established a reputation as a monstrous defensive player. 
However, a season-ending injury in early December changed everything. Soon thereafter, he announced his retirement. All said and done, Borland only played a single season in the NFL, and the decision to retire so early was a torturous one for the young linebacker.
But the choice was anything but spur of the moment, according to the Washington Post. It was a mix of factors from a wide range of sources including his family, teammates, formal studies about the effects of CTE, and his own personal experiences on the field.
The injury in question occurred in early December against the Seattle Seahawks, and although it was only an ankle injury, it brought some tough questions to bear for the young linebacker. 
Since he began playing football, Borland has officially suffered two different concussions but believes that he has had many more that went undiagnosed. Borland recalls playing through a concussion during training camp, according to SF Gate. He didn't want to jeopardize a possible starting position, but he remembers actively questioning his own sanity as he continued to play despite feeling dizzy.
After speaking with his brothers, both career servicemen who deal with war for a living and know a thing or two about PTSD that can result from continued trauma, Borland decided to call it quits.
Career post-retirement
RELATED: Marquise Goodwin Fires Back at Those Questioning His Emotional Decision to Opt Out of the 2020 NFL Season
Does he regret his decision or pine after his football days? Not a chance. The former 49ers star has moved on. Instead, he's put his education and on-the-field experience to good use helping others, according to USA Today.
Inspired by his brothers and their experience in the military, Borland started the "After the Impact" fund which seeks to help both retired athletes suffering from mental health issues and veterans suffering from PTSD. In speaking with his brothers, Borland saw the commonality between the two and decided to act.
Taking a stand is never an easy thing, but for Borland, the choice between money or personal health and fulfillment was an easy one. 
All stats courtesy of Pro Football Reference