Chris Bosh Has a Huge Net Worth Despite 'Not Knowing Anything About Finances'
Chris Bosh was once one of the best centers in the NBA. From his early days in Toronto to his championship tenure in Miami, he showed the value of a skilled big man before it became the norm. Since a medical condition forced him into retirement, the 11-time All-Star has continued making big bucks. Despite admitting that he doesn't know much about finances, Bosh understands some secrets to wealth that others should learn.
Chris Bosh's NBA career
Bosh was part of the monstrous 2003 NBA Draft class, including Dwyane Wade, Carmelo Anthony, and LeBron James. While those three got a lot of the shine, Bosh put up numbers right away and proved why he was the fourth overall pick in such a loaded draft class. He spent the first half of his career in Toronto, where he started in the final days of Vince Carter's tenure and quickly became the team's franchise player.
By his third year in the league, Bosh was a legitimate star. He scored with the best of them but was also a walking double-double on most nights. Bosh might not have been a dominant star like the others in his draft class, but his skill on the Raptors helped keep them afloat as they searched for a new identity after Carter left. 
Eventually, the Raptors were stuck in mediocrity, and when the 2010 Free Agency period started, Bosh shocked the world by teaming up with Dwyane Wade and LeBron James on the Heat. There, he won two championships with the team in their first three years together. When James left, however, things weren't looking so bright.
After missing much of the first two years in the Post-James era, Bosh was forced to put his career on permanent hold after revealing that he suffered from blood clots resulting from a heart condition. 
Life after basketball
Bosh has entertained the idea of returning to the NBA since his medical condition took him out. But teams seem to be saving him from himself. While his dedication to the game is admirable, organizations can't risk a player's health concerning heart conditions. Rather than wait for what will likely never happen, Bosh took things into his own hands. 
While Bosh scored ome lucrative endorsements over the course of his NBA career, he was never a cash cow like his Miami teammates. However, even in retirement, he has found a way to use his name and likeness with endorsement deals. Bosh began appearing in commercials for the blood thinner Xarelto after using it to combat his health problems, details Forbes. 
Until recently, Bosh was still getting his NBA money, too. He signed an extension not long before entering retirement. According to Celebrity Net Worth, Bosh is worth $80 million. Despite this wealth, however, Bosh isn't one to necessarily turn to for financial advice. While other players fancy themselves business people, Bosh has been candid about his lack of money know-how.
The clueless millionaire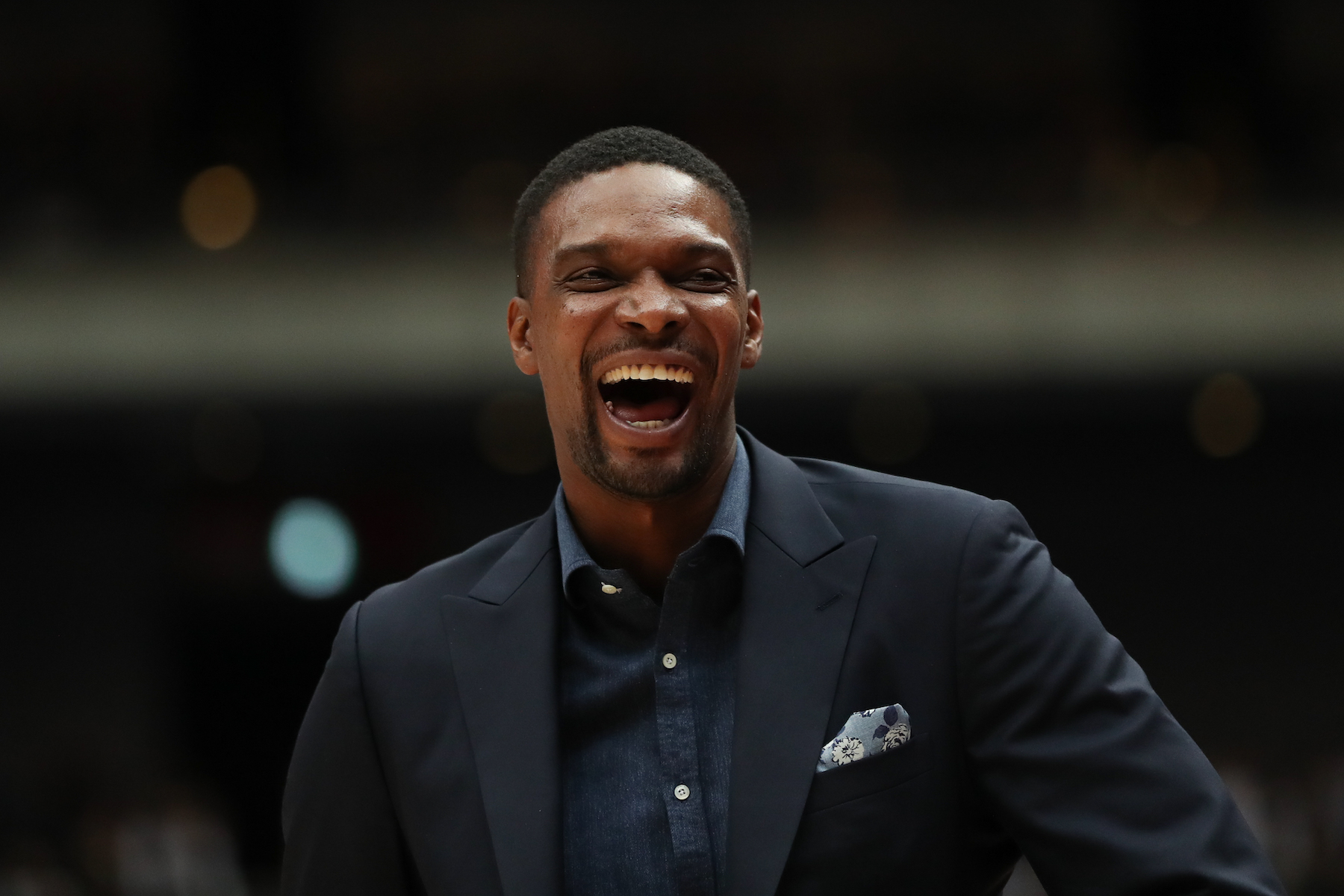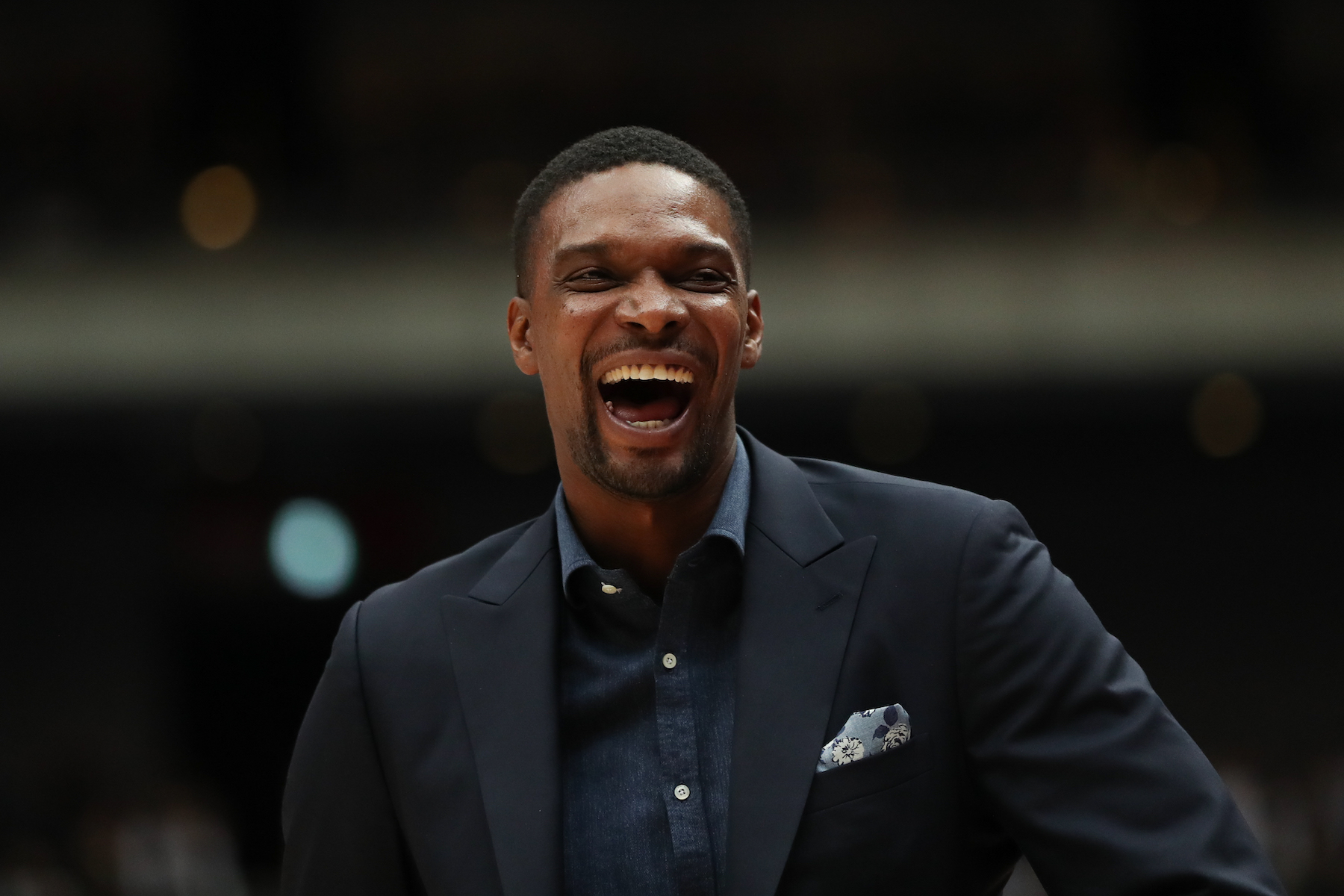 Bosh doesn't use his lack of expertise to justify lousy spending habits. Instead, he hires people who know more than he does to help him make money in retirement. Bosh says he never learned how to handle finances properly; when he first came into the league, he was clueless.
"I have millions of dollars, and I don't know finance,″ Bosh told ESPN. "I've had some bad things happen in my career. I've got to educate myself."
From learning finances to coping with his medical issues, Bosh finally appears to be at peace with where he is. Sports might be behind him. But the big man remains in the game thanks to periodic visits to NBA broadcasts as well as speaking gigs. Bosh's lack of financial know-how is not something to be ashamed of. Instead, it's a lesson.