Why Chris Bosh May Not Have a Career in the NBA Anymore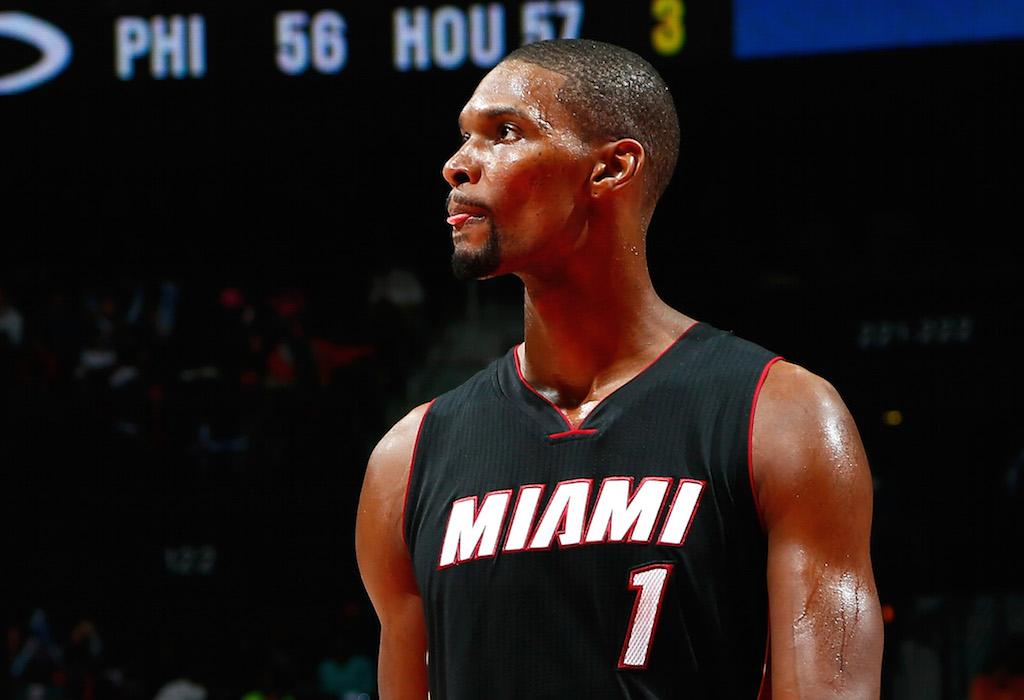 The only thing sadder than watching an athlete's career cut short due to unforeseen circumstances is watching an individual stay in a sport longer than they should. Unfortunately, as painful as the latter scenario is for everyone involved, we see this happen far too often.
The fact is, when a person's devoted their entire life to something, when they've lived and breathed a game for as long as they can remember, the hardest thing to do is walk away; especially when, in their heart of hearts, they honestly believe they still have plenty left in the tank. This is the struggle that many athletes face throughout their careers. Right now, one of those individuals is NBA power forward Chris Bosh.
Last Friday, the Miami Heat announced in a statement that Bosh failed his preseason physical and doctors did not clear him to participate in the team's training camp:
The Miami Heat and Chris Bosh, in consultation with team doctors and other physicians, have been working together for many months with the mutual goal of having Chris return to the court as soon as possible. Chris has now taken his pre-season physical. The Miami Heat regret that it remains unable to clear Chris to return to basketball activities.
As hard as this news is for Heat fans to hear, it pales in comparison to the disappointment Bosh must be experiencing. After all, since being diagnosed with his second blood clot last February, the 11-time All-Star is convinced he'd overcome his latest setback and resume playing. In fact, something tells us, given the sort of player and competitor he is, CB4 will be that much more motivated to defy the odds and return to the hardwood. Yet, if we could give him one piece of advice, it's this: don't.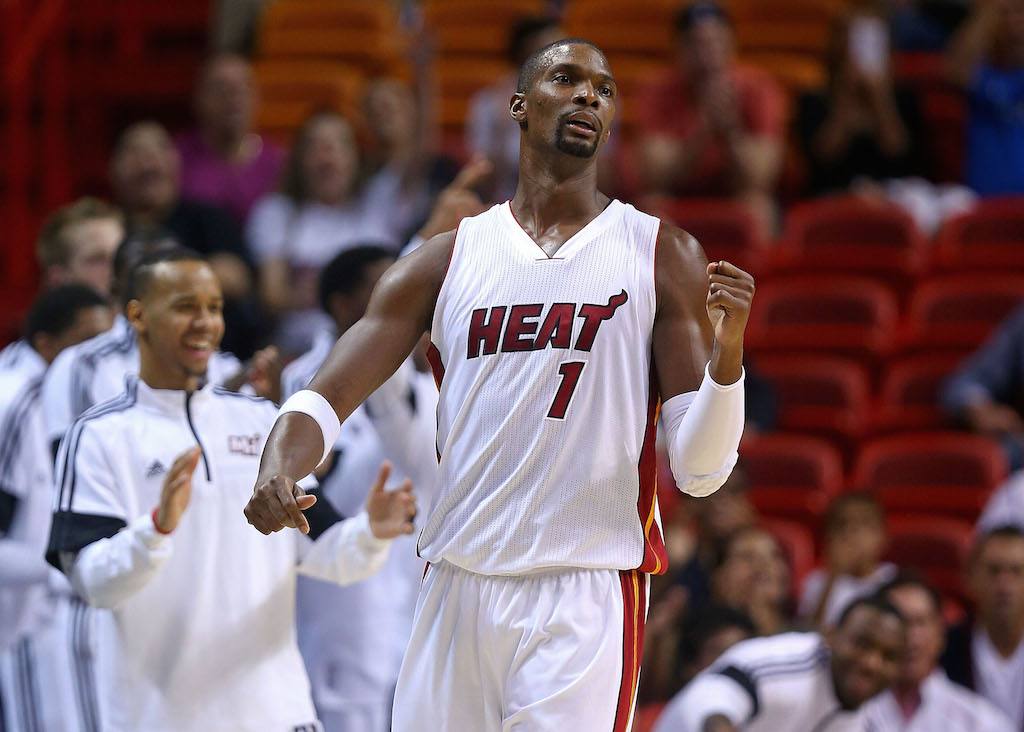 Doctors be damned! It doesn't matter what anyone says; Bosh firmly believes his playing days are far from done — a point he made adamantly clear in Rebuilt, the documentary he recently released on Uninterrupted.com. As Bosh put it:
Seeing the team doctors, they told me that my season is over, my career is probably over and this just happens, this is just how it is. I felt right away that I was written off. It was [claps his hands together] put it to the side matter-of-factly. If a doctor tells me, "Hey that's it and this is how that is," and I don't buy that. I have the right to disagree with you.

I know inside me I have a lot of talent and a lot of ability. I have it. I know I have it. It wasn't a matter of if I play again; it was when. So we took the bull by the horns.
No one is denying Bosh's talent; the guy's got it in spades. In 13 seasons, the former Georgia Tech standout averaged 19.2 points and 8.5 rebounds per game, shot 49.4% from the field, and claimed NBA championships.
With his ability to play in the post, make jumpers and smart passes from the elbow, and step back and drill daggers from beyond the arc, Bosh has set the standard for one of the most important positions in the game today, the stretch-four. No, this isn't about talent — not by a long shot. This is about Bosh's health, safety, and unfortunately, the sad reality that the majority of teams in the league, including his own, are not about to assume the risk.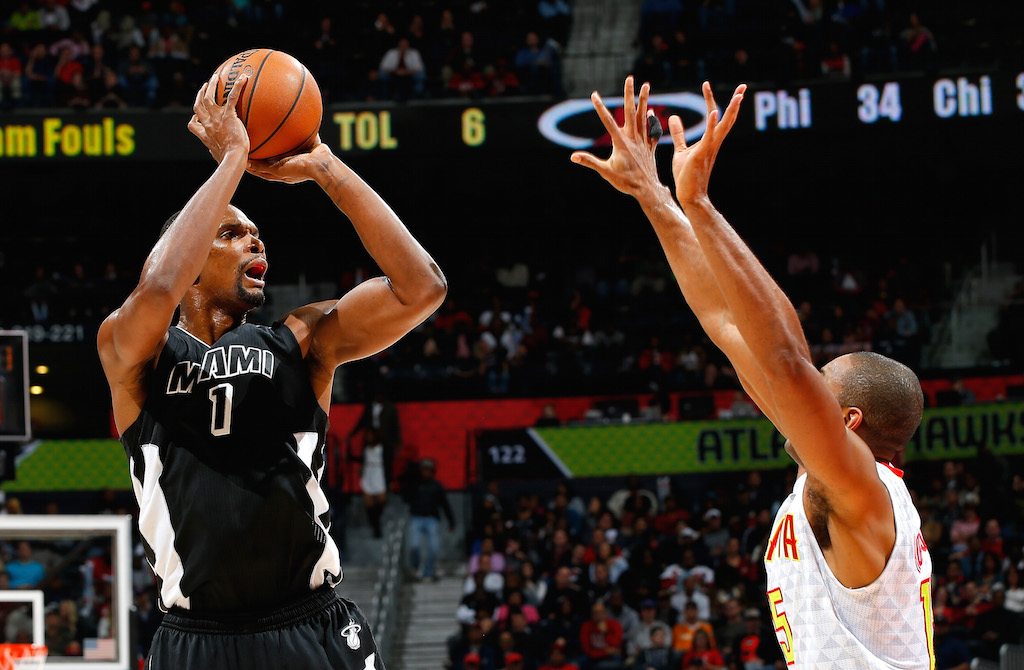 On Monday, Miami Heat President Pat Riley candidly spoke with reporters about the situation regarding Bosh. He noted that the All-Star forward's "Heat career is probably over." Although $75.8 million remains on Bosh's three-year contract, Riley pointed out that money has nothing to do with how the team handles things. Said Riley: "We never, ever thought about that. If we didn't care about Chris, we would have played him in the playoffs."
The financial situation may not be the deciding factor in Bosh's case. However, it's naive to suggest it's not playing at least a small part in Miami's thinking. After all, if the power forward is declared "disabled" by an independent doctor, then his contract would come off the books, giving the Heat some much-desired cap space. Should this scenario occur, it's difficult to imagine any franchise feeling comfortable about a possible Bosh comeback.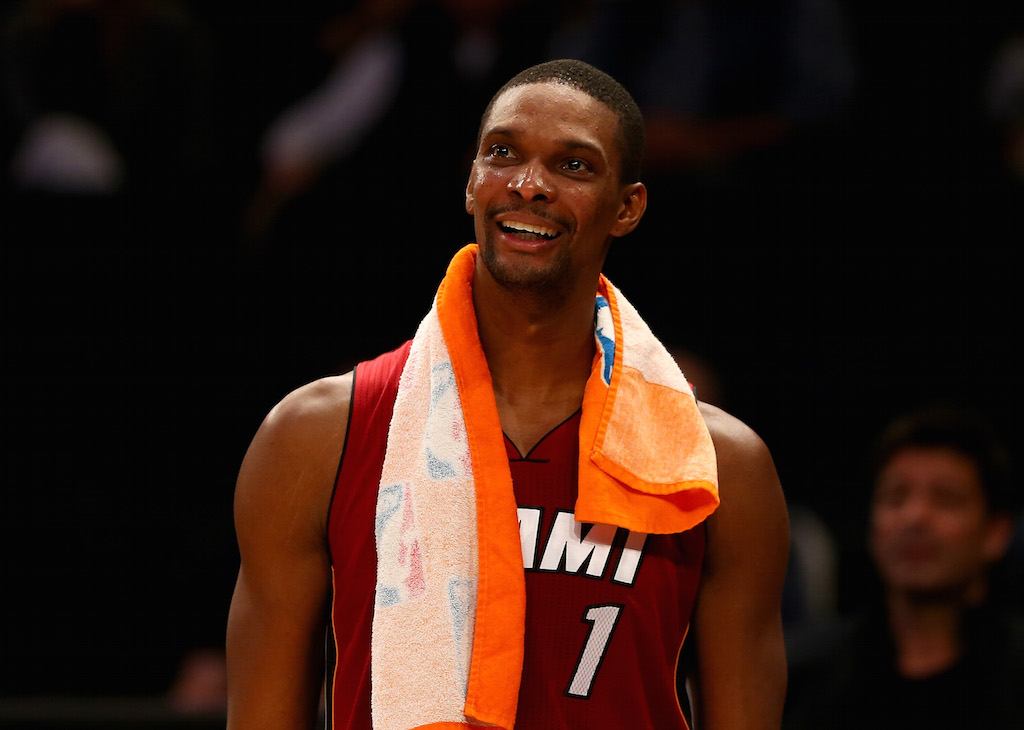 Chris Bosh is at a crossroads in his career. He has the talent and desire to compete at the game's highest level. The deciding factor is not his age — unlike many others who find themselves in similar positions. For Bosh, it all comes down to his health. End of story. In his mind, this is something he can, and will, overcome. But, we have to ask, at what cost?
As much as Bosh wants to resume his NBA career, and as much as he believes he has what it takes to do so, there comes a point when you, unfortunately, must say, "Enough is enough." Consequently, this is one of those moments.
Bosh has nothing left to gain and everything to lose. We understand he wants to go out on his own terms, but life doesn't always work out that way. Whether he walks away from the game now or continues to pursue a comeback, Bosh's journey will, ultimately, come to an end in the same place: the Naismith Memorial Basketball Hall of Fame. And you can't go out any better than that.
Statistics courtesy of Basketball-Reference, ESPN, and Uninterrupted.com.