Chris Bosio Earned $20 Million in the Majors, Then Lost His Job for Alleged Bullying
Chris Bosio turned a lengthy pitching career into a long and lucrative coaching journey.
A World Series-winning pitching coach for Jake Arrieta and the Chicago Cubs, Bosio's coaching career came to a screeching halt when the Detroit Tigers fired him in the summer of 2018.
It wasn't Bosio's performance that earned him a pink slip. The Tigers fired the respected coach over alleged bullying and mistreatment.
Nearly two years later, let's re-examine the Bosio case and what, if anything, came of it.
Chris Bosio pitched 11 years in the major leagues
RELATED: LeBron James Compares His Situation With the Cavaliers to Ken Griffey Jr.'s With the Mariners
A second-round pick of the Milwaukee Brewers in 1982, Bosio reached the majors four years later.
Bosio went 67-62 in seven seasons with the Brewers and grew into a reliable starting pitcher. Arguably his best season, a 15-10 mark with a 2.95 ERA in 1989, included eight complete games and two shutouts.
Bosio ended his Brewers career with a 16-6 record and a 3.62 ERA in 1992.
He signed with Ken Griffey Jr. and the Seattle Mariners before the 1993 season. Bosio enjoyed immediate success in Seattle when he no-hit the Red Sox in only his fourth start for the Mariners.
Injuries and ineffectiveness — he had nine knee surgeries by the time he retired in 1994 — derailed the rest of Bosio's career.
Bosio cashed in as a pitcher and pitching coach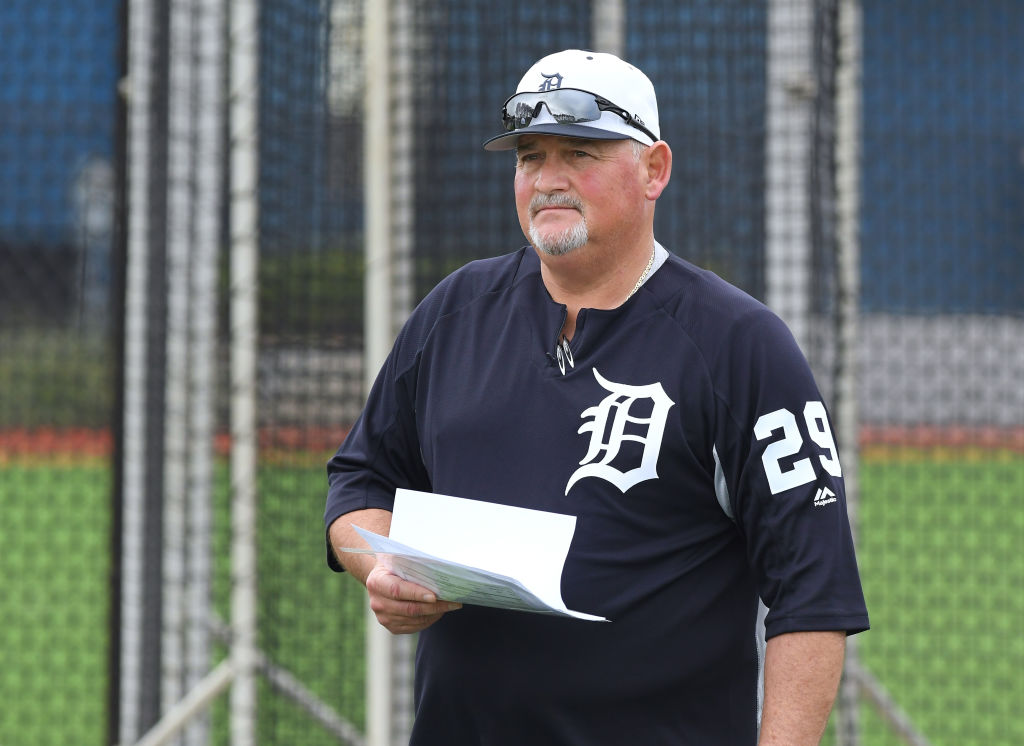 RELATED: Only 1 MLB Player, Jim Bunning, Has Been Elected to Both the Baseball Hall of Fame and U.S. Senate
Chris Bosio retired in 1994 with a 94-93 record and a 3.96 ERA in 309 games, 246 of which were starts. He threw 39 complete games and had as many shutouts (nine) as he did saves.
An 11-year MLB career allowed Bosio to cash in and make plenty of money. He retired with nearly $20 million in career earnings, the bulk of which came from the four-year, $16 million contract he signed with the Mariners.
The money didn't stop there for Bosio. He served as the Tampa Bay Devil Rays' pitching coach in 2003 and, later, spent six seasons in the same role with the Chicago Cubs.
Coaching salaries often aren't made public at the MLB level, so it is unknown how much Bosio made in Chicago. The same goes for the one year he spent in Detroit.
The Detroit Tigers fired Chris Bosio in 2018 for alleged bullying
RELATED: Yankees Pitcher Cory Lidle Tragically Died After Defending Himself on the Radio
Chris Bosio was midway through his first season as the Detroit Tigers' pitching coach when June 27, 2018, arrived.
The Tigers fired Bosio after he reportedly directed a racial slur at a clubhouse attendant. The attendant, Derrell Coleman, claimed Bosio called him a "boy" and a "monkey" during Spring Training 2018, according to court documents.
Coleman, who worked for the Tigers in 2017 and 2018, filed a lawsuit in July 2019 against Bosio and the Tigers organization, according to the Detroit Free Press.
Coleman alleged he suffered post-traumatic stress disorder when the Tigers asked him to produce a written statement about the incidents involving Bosio.
Bosio previously threatened to sue the Tigers for wrongful termination.
As of June 2020, there has been no movement on the lawsuit. Bosio has not worked for an MLB team in an official capacity since his firing.