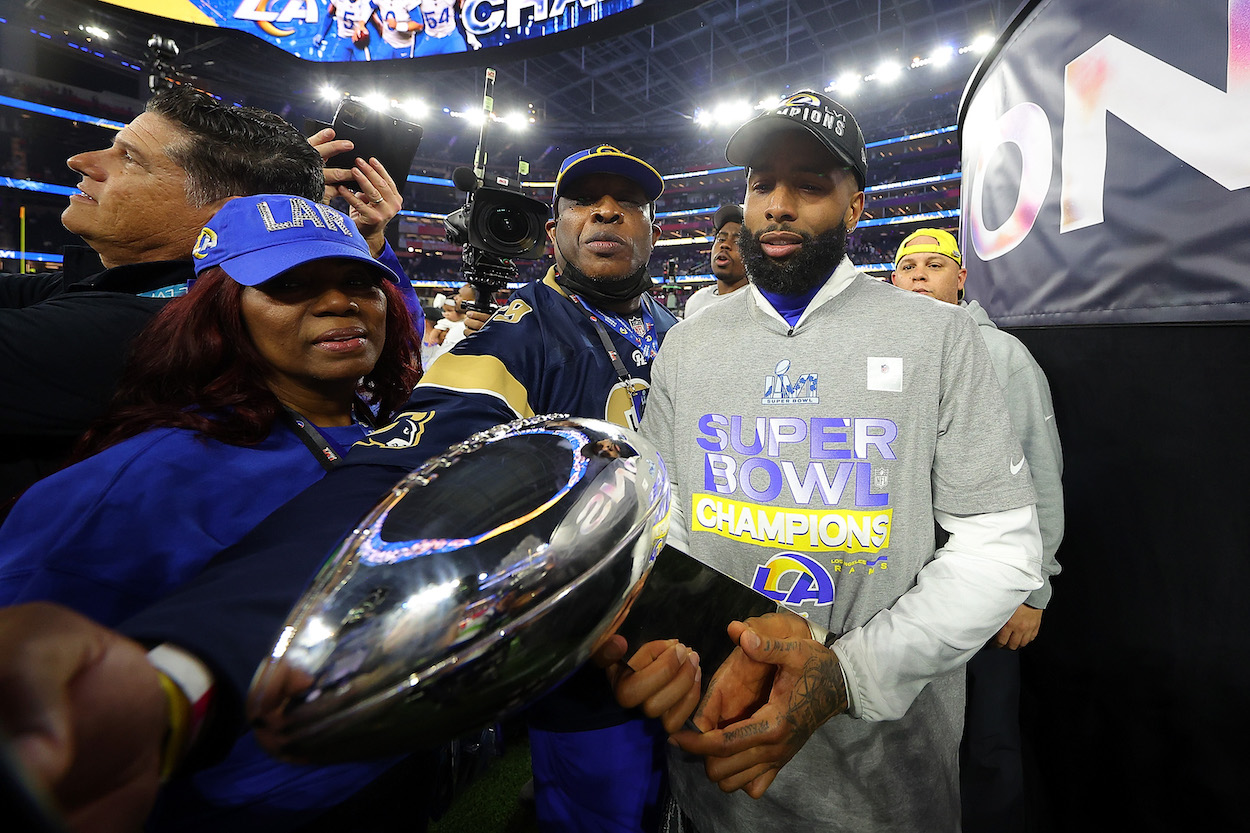 Chris Collinsworth Believes Divine Intervention Led Odell Beckham Jr. To a Super Bowl-Winning Season With the Rams
The story of Odell Beckham Jr. finally winning his first Super Bowl ring is an emotional one. After beginning the year unhappy in Cleveland, the enigmatic wide receiver made his way to the Los Angeles Rams. He played a crucial role in securing the Lombardi Trophy. Beckham Jr. couldn't finish the Super Bowl due to …
The story of Odell Beckham Jr. finally winning his first Super Bowl ring is an emotional one. After beginning the year unhappy in Cleveland, the enigmatic wide receiver made his way to the Los Angeles Rams. He played a crucial role in securing the Lombardi Trophy.
Beckham Jr. couldn't finish the Super Bowl due to tearing his ACL. However, his first-quarter touchdown reception was a crucial one. The Rams don't win without it.
Chris Collinsworth credits 'God" for getting Odell Beckham Jr. from Cleveland to Los Angeles
How OBJ ended up in Los Angeles is a bit of a confusing story. The Cleveland Browns — for reasons unknown — really made a point of not getting him the football during the six games he played with them this past season.
His targets were way down, and many people actually blamed Beckham Jr. for the Browns' struggles. A chunk of fans viewed him as a distracting presence. They foolishly believed him leaving Cleveland would be good for quarterback Baker Mayfield and the rest of the Browns offense.
This sect of Browns fans ultimately got their wish. Cleveland released Beckham Jr. after the trade deadline, making him free to sign with the team of his choosing. OBJ opted to take a pay cut to sign with the star-heavy Rams. It was a decision that ended up paying major dividends.
During the Super Bowl, long-time NFL announcer went as far as to credit God for Beckham Jr. finding his way to Los Angeles this past season. "God led him to Los Angeles," Collinsworth said.
It's probably a stretch to make this claim. However, the point Collinsworth is trying to make is that OBJ felt trapped in Cleveland and was freed upon arriving in LA. Not only was he allowed to be himself again with the Rams, but he experienced the highest success an NFL player can — winning the Super Bowl.
Odell Beckham Jr. suffered a heartbreaking injury during the Super Bowl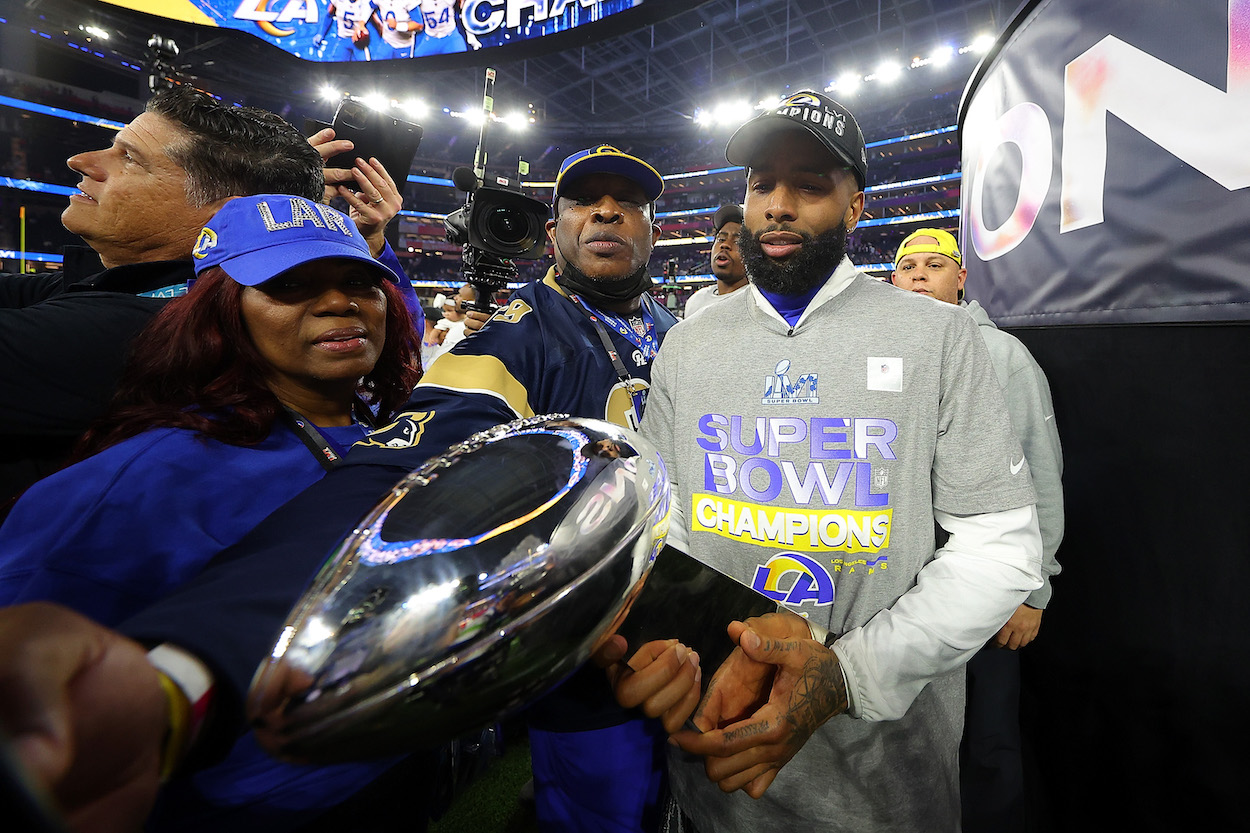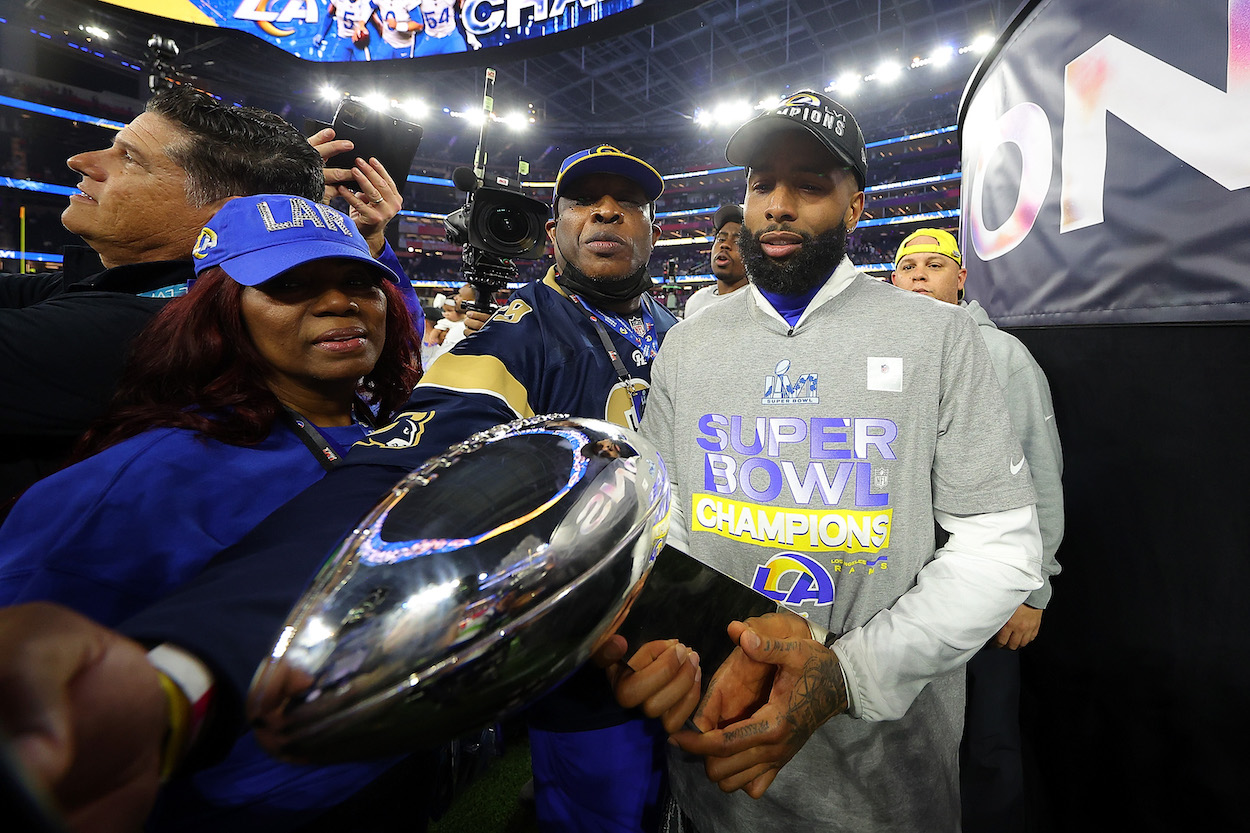 Beckham Jr. leaving Cleveland to win a Super Bowl with LA is about as good as anyone could have written his situation playing out. However, the fan-favorite WR couldn't escape the big game without heartbreak.
OBJ suffered a torn ACL before the first half ended, making his impending free agency look quite murky.
Beckham Jr. was likely looking to cash out this offseason after an impressive second-half run with the Rams. Now, he's probably in the market for a one-year, prove-it type of deal.
What next for OBJ?
Talk of LA "running it back" this offseason is already running rampant. For Beckham Jr, this option makes a lot of sense.
It's unlikely OBJ will be ready for the start of the 2022 NFL season coming off such a serious injury. Instead, a team will sign him hoping he can emerge as a second-half boost around the trade deadline. The Rams had success using OBJ in this manner in 2021. It'd make sense for them to offer him another incentive-laden one-year deal.
The Rams get the high-upside nature of a healthy OBJ returning to the lineup around Week 8. Beckham Jr. gets to stay on a championship-caliber roster. It's a win for both sides, considering the state of things.
All stats courtesy of Pro Football Reference.