Chris Henry Wanted to Turn His Life Around but Never Got the Chance
For a brief moment, Chris Henry was one of the most exciting young prospects in the NFL. Choosing him in the middle of the 2005 NFL draft, the Cincinnati Bengals hoped to supplement their offense with the wide receiver out of West Virginia. Tragically, that day never came. Henry was embroiled with legal woes throughout his career and never got the chance to recuperate.
Chris Henry's NFL career
Growing up in Louisiana, Henry enrolled at West Virginia University in 2002. After redshirting his freshman year, he took the field in 2003. The team was all the better for it. Henry played in 12 games and received 1,006 yards that season. Accolades poured in for the young star. He regressed a little in 2004. Then, after getting ejected from a game for unsportsmanlike conduct, he began to develop a reputation. 
However, with all of his talent, a team was going to take a chance on the young receiver. That team was Cincinnati. Henry first took the field for the Bengals in 2005. While he came off the bench at the time, Chad Johnson proved himself to be one of the best NFL receivers. Henry kept a relatively low profile and seemed comfortable off the bench. 
His second year still had Henry coming off the bench, but his production went up. He received for over 600 yards and nine touchdowns, both career bests. Still, Henry was becoming a liability off the field. Over 14 months, he was arrested four times for a variety of issues. As a result, Roger Goodell handed down a long suspension with hopes that it'd help Henry learn his lesson, reports ESPN.
The wide receiver was arrested again after a bar fight in 2008 and was quickly waived. Henry pled his case with his team, and they eventually brought him back after promises that he'd try to do better. He found himself back on the field with the Bengals. Still, after two sub-par seasons, he was injured making a reception against the Baltimore Ravens. It was the last play he'd make in the NFL.
Henry's tragic passing
RELATED: Mike Shanahan Survived a Near-Death Experience in College, Changing Football History Forever
Henry had gone months without an off-field incident. However, in 2009, tragedy struck. During a domestic dispute involving three of their kids, Henry's fiancée, Loleina Tonga, drove away in a truck. Henry jumped in the back of the moving vehicle and fell out. He died at just 26 years old of blunt force trauma to the head, details ESPN. Tonga was cleared of any charges in the accident.
The NFL and Bengals honored Henry with a moment of silence. After scoring his first touchdown of the game, Johnson paid tribute to his fallen friend. It was later revealed that Henry suffered from CTE, which could've contributed to his erratic behavior. 
A tragic lesson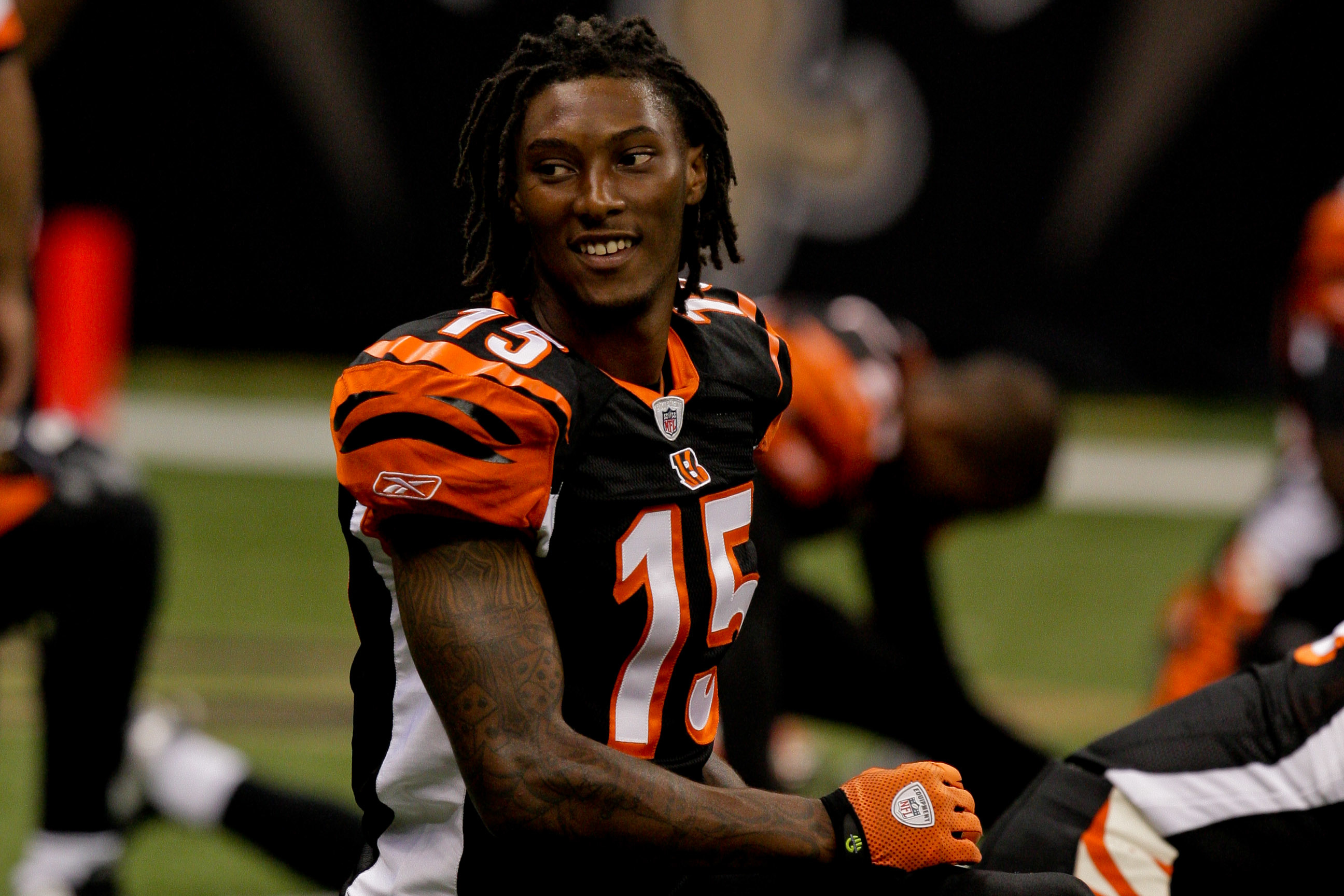 RELATED: The Tragic Death of Former NFL Running Back George Atkinson III Is Still an Unsolved Mystery
Lost in the negative headlines about Henry were stories of a generous soul who loved helping those around him, reports Cincinnati.com. Although he had moments of erratic behavior, he was known as a kinder, gentler person to those who knew him well. In a mediascape that dwells on the negative aspect of professional sports, however, this side never came. 
Henry's antics were a surprise to those who knew him best. After studying his brain, doctors believe that CTE may have impaired his judgment. While the perfect story would have ended with Henry facing his demons, unfortunately, it ended when he fell out of that truck. Now, in a world where people think they can live forever, they can use his life as an example of how quickly tragedy can strike.