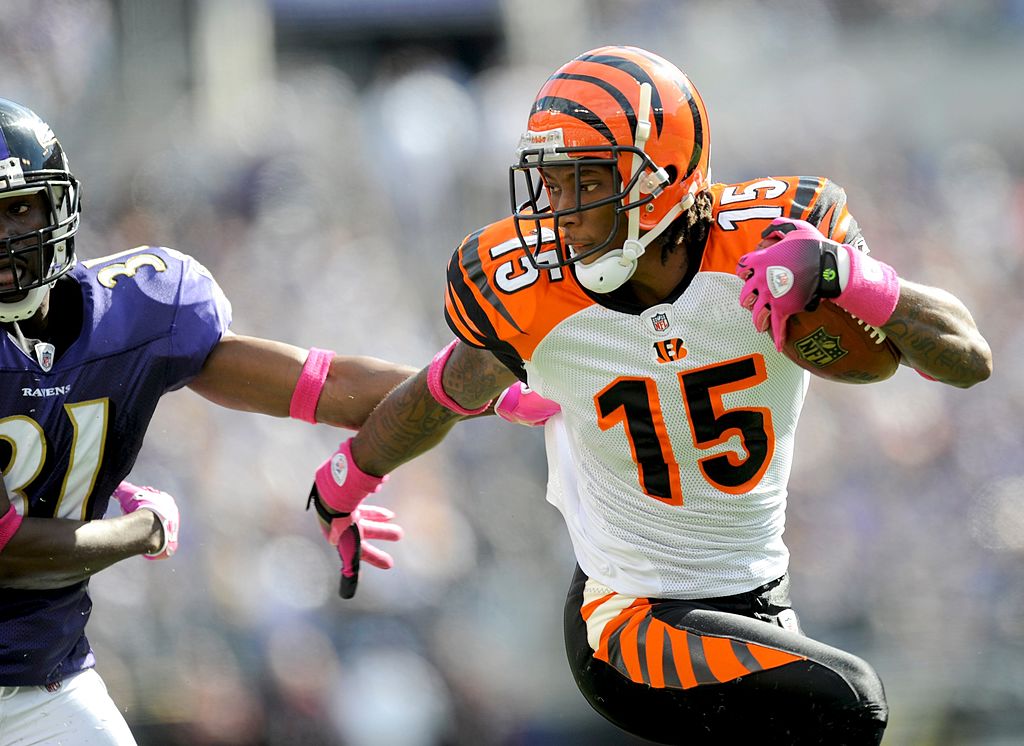 Chris Henry's Death Wasn't the First Time a Bengals Player Died Too Soon
Former Bengals receiver Chris Henry's life tragically ended too soon. Sadly, his death was not the first time a Bengals star died too young.
Former Cincinnati Bengals wide receiver Chris Henry showed a lot of promise during his NFL career. He proved that he had a lot of talent, especially during his first couple seasons when he was catching passes from Carson Palmer and playing alongside Chad Johnson. However, Henry's career and life ultimately ended too soon. Sadly, though, his death wasn't the only time that a Bengals player died too soon.
Chris Henry had an up and down career with the Cincinnati Bengals
Henry played at West Virginia in college, and while he was there he was ejected from one game and suspended for another, according to ESPN. That resulted in the Bengals being the only team to bring him in for a pre-draft visit.
The Bengals ultimately selected Henry in the third round of the 2005 NFL draft. He found some success in his rookie season too, catching 31 passes for 422 yards and six touchdowns. The Bengals also went 11-5 and made the playoffs that year. However, Henry was arrested in the final month of the season for marijuana possession, according to ESPN.
The arrest was the first of five. After he played in 13 games in 2006, catching 36 passes for 605 yards and nine touchdowns, NFL commissioner Roger Goodell suspended him for half of the 2007 season. Henry only caught 21 passes for 343 yards and two touchdowns in 2007.
After his fifth arrest following the 2007 season, the Bengals released Henry. They, however, gave him another chance by re-signing him before the 2008 season, according to ESPN. He played in 12 games in 2008, catching 19 passes for 220 yards and two touchdowns. 
Then in 2009, Henry played in eight games before suffering a season-ending injury to his forearm. 
Henry's tragic death shocked the Bengals
In December 2009, while Henry was away from the team with his season-ending injury, he tragically died. This occurred after he fell from the back of a moving pickup truck, according to the Cincinnati Enquirer. Henry was only 26 years old.
Any death at a young age is tragic, but what was so devastating about Henry's was that it seemed as if he was starting to get his life on the right path.
"We knew him in a different way than his public persona," Bengals owner Mike Brown said, according to ESPN. "He had worked through the troubles in his life and had finally seemingly reached the point where everything was going to blossom. And he was going to have the future we all wanted for him. It's painful to us. We feel it in our hearts, and we will miss him."

Mike Brown
Henry's teammate, Chad Johnson, also took the loss hard. After weeping during a moment of silence in the game following Henry's death, Johnson scored the Bengals' first touchdown of the game. The play was his longest touchdown catch in two years. Following the score, Johnson dropped to his knees and tapped his heart in honor of Henry, according to the Bengals' team site.
"I was just saying what we would always say before practice or a game," Johnson said, according to the Bengals' team site. "Eighty-five plus 15 equals 100 ways to be great."
Johnson wore 85 in his career while Henry wore No. 15.
Chris Henry had CTE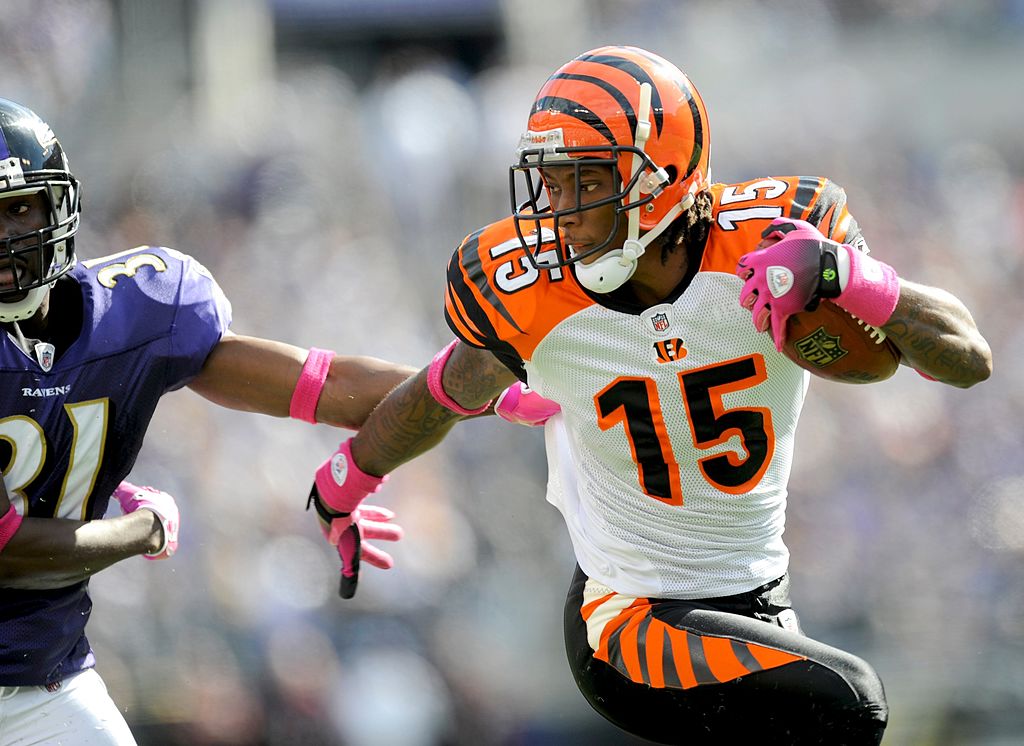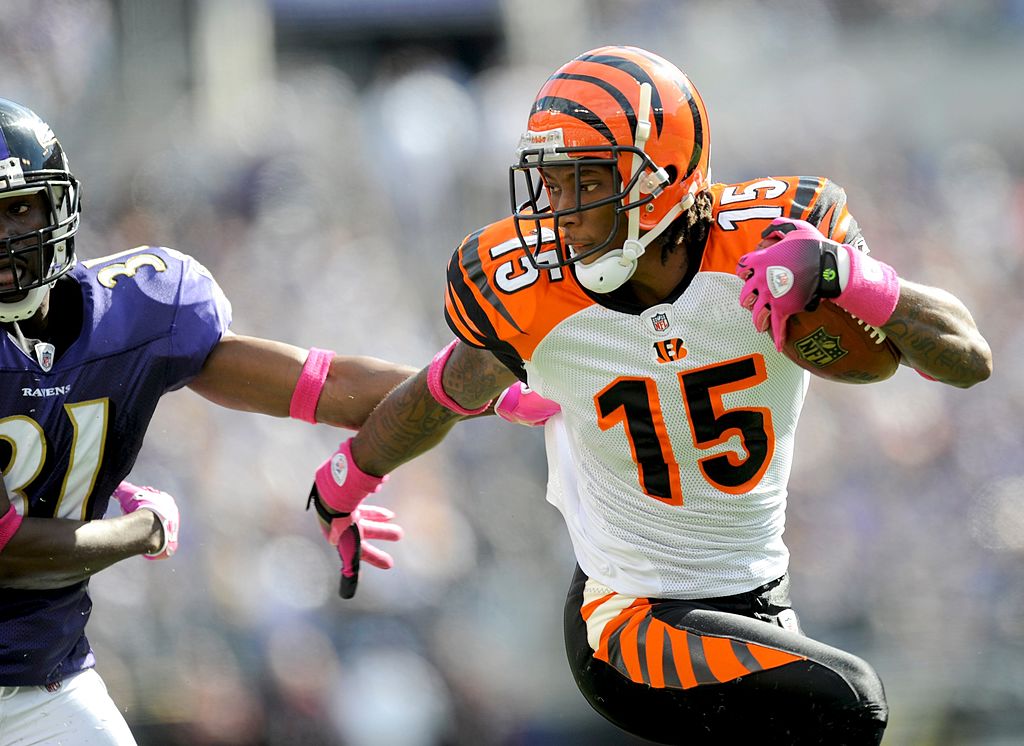 After his death, it was later revealed that Henry had chronic traumatic encephalopathy (CTE), a form of degenerative brain damage caused by multiple hits to the head, according to ESPN.
Henry's aunt Leatrice Hollis reportedly believes that CTE played a part in Henry's demise, according to the Cincinnati Enquirer. 
"Everything from the CTE report was an 'aha' moment for me," Hollis said, according to the Cincinnati Enquirer. "(Chris) was concerned about his mood swings. We talked extensively about that."
Henry ultimately left behind a fiance and three children. 
In the wake of Chris Henry's tragic death, the Bengals rallied together in 2009, went 10-6, and made the AFC playoffs.
Terrell Roberts and Cedric Benson also tragically died too young
Defensive back, Terrell Roberts entered the NFL undrafted out of Oregon State, and ultimately signed with the Bengals. He played in 23 games over two seasons with the Bengals in 2003 and 2004, intercepting one pass and recording one sack in his career. The Bengals, however, released him in 2005.
After his career, Roberts sadly died in September 2019 at only 38 years old. He was at his grandmother's house, and died in the backyard with a gunshot wound in his chest. According to a March 2020 article in The Mercury News, police arrested a man on suspicion of killing Roberts. However, the district attorney's office determined that there was not enough evidence to file a case.
"He was an outstanding talent, and he wasn't a selfish player," former longtime El Cerrito High School coach Frank Milo said in an interview, per The Mercury News. "He always worked hard for what he achieved."
In addition to the sad cases of Roberts and Henry, Cedric Benson was also another Bengals star that sadly died too soon.
In August 2019, Benson and his passenger Aamna Najam, were killed after his motorcycle collided with a van. Benson, who was only 36 years old, and Najam, 27, were both pronounced dead at the scene, according to the New York Daily News.
Benson had a really nice career with Bengals. After spending three seasons with the Bears, Benson went to Cincinnati in 2008. He ran for 747 yards in 2008, but then had three straight 1,000-yard rushing seasons from 2009 through 2011. He ultimately ran for 6,017 yards and 32 touchdowns in his career as he last played in 2012.
The Cincinnati Bengals have had way too many unfortunate circumstances hit the team over the years. From tragic injuries to the likes of Ki-Jana Carter and Carson Palmer, to the sad deaths of Henry, Roberts, and Benson, Bengals fans have, unfortunately, had to deal with a lot of heartache over the years.
Stats courtesy of Pro Football Reference