Chris Paul Brings 3 Things Everywhere He Travels: 'This Sanctuary Right Here Is My Little Heaven'
When it comes to travel, the lives of NBA players can be more grueling than the lives of NFL and MLB players. Teams not only play several games a week, but they rarely stay in one city for more than one game. Most NBA veterans develop routines and habits to help minimize the stress of constant travel. Consider Phoenix Suns point guard Chris Paul, for example.
Over his 15-year career, Paul has nearly perfected his travel skills, including his must-have essentials. Let's look at the point guard's impressive NBA career so far as well as the objects he brings everywhere he travels.
Chris Paul's NBA career so far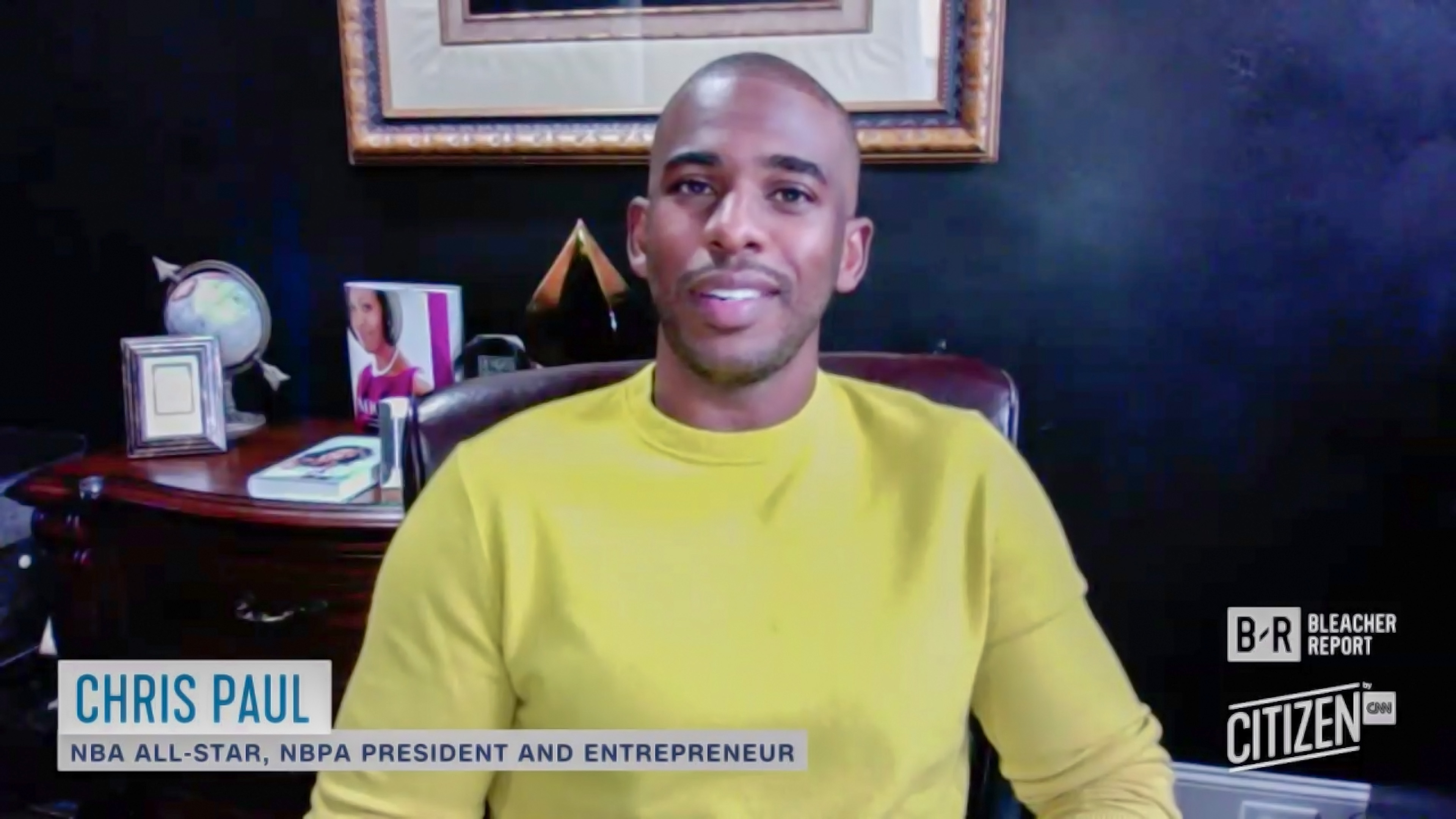 RELATED: Chris Paul Gifted the Worst Watch He Spent Money on to a Teammate
The New Orleans Hornets selected Paul with the fourth pick of the 2005 NBA draft. He took on starting duties as a rookie and quickly proved his merit. Paul averaged of 16.1 points, 7.8 assists, 5.1 rebounds, and 2.2 steals per game. Within a few seasons, he bloomed into a point guard capable of putting up 20-point, 10-assist performances on a nightly basis.
Paul spent six years with Hornets before the team traded him to the LA Clippers, where he would spend the next six seasons playing alongside Blake Griffin and DeAndre Jordan. The talented team continually fell short of their championship goals, and prior to the 2017-18 season, the Clippers traded a dissatisfied Paul to the Houston Rockets.
Yet Paul underperformed in his two years alongside James Harden on the Rockets, who ultimately traded him to the Oklahoma City Thunder in a deal centered around point guard Russell Westbrook. Paul redeemed himself in Oklahoma City, earning lots of interest this last offseason, before ultimately deciding to take his talents to a talented young team in Phoenix.
On his career, Paul has made 10 trips to the All-Star game, and has received four All-NBA First Team, and seven All-Defensive First Team selections. He has career averages of 18.5 points, 9.5 assists, 3.9 rebounds, and 2.2 steals per game.
Everyday travel essentials
Paul recently made an appearance with GQ Sports to discuss some of his most important travel essentials. The first thing he revealed was a lumbar roll, which he uses to support his lower back whenever he has to be in a seated position for long periods of time — for instance, during a long cross-country flight. "I take it everywhere that I go," said Paul.
Paul also revealed that he always keeps a deck of cards with him, in case somebody wants to play a hand or two of the card game Guts. During his time with the Thunder, Paul was in the habit of playing cards with teammates, Danilo Gallinari and Denis Schroder, during every flight.
Likewise, Paul always has a bottle of water on hand to help stave off dehydration. His preferred brand is the watermelon-flavored WTRMLN WTR. He also always takes a book to help feed his desire for constant learning and to help keep him off his phone whenever possible.
Other necessary items for Paul include a watch case stocked with four or five watches ("I feel naked without a watch on."), an adjustable hat ("I don't leave home without a hat."), and a pair of comfortable slouch socks.
The importance of family
RELATED: Chris Paul Honored HBCU's in a Special Way During the NBA Bubble
The three most important items in Paul's travel kit are his iPhone, iPad, and Airpods. As he put it himself when referring to those three objects: "This sanctuary right here is my little heaven." His iPad is essential for its entertainment value, letting Paul watch whatever current TV shows he wants. His phone, meanwhile, is a vital lifeline between him and his family.
Another essential item that links Paul to his family is his favorite necklace. Its owl-shaped design incorporates the astrological signs of himself, his wife, daughter and son. Paul wears the necklace constantly, only taking it off when the time comes to suit up for a game.