Chris Paul Gives a Powerful Message About Donald Trump and His Supporters on CNN
Since the tragic and sad killing of George Floyd, athletes across all sports have become more involved in protests against racism and social injustices in America. They have also tried to make sure that their voices are just heard regarding issues that they care passionately about. This includes Chris Paul, the star point guard for the Oklahoma City Thunder, who has teamed up with Michelle Obama and other stars to encourage people to vote.
Additionally, while recently appearing on CNN, Paul gave a powerful message about Donald Trump and his supporters who choose to criticize athletes that protest racism by kneeling during the national anthem, or in other similar ways.
Athletes have united to protest racism in America
While 2020 has been a tough year for the country due to the COVID-19 pandemic, it has also opened more eyes to the racism that still occurs in America.
Following George Floyd's death while in police custody, protests swept across the country, and many big-time athletes even got involved in them. Even though many sports were suspended while the major protests were taking place, once they returned, many athletes began protesting racism in America similar to the way former 49ers quarterback Colin Kaepernick did — they kneeled during the national anthem.
Of course, this has not come without some backlash, as the people who are against athletes protesting in that way believe that it is disrespectful to the country and the people who fight for it.
This includes President Donald Trump.
"People are tired of watching the highly political NBA," Trump tweeted. "Basketball ratings are WAY down, and they won't be coming back. I hope football and baseball are watching and learning because the same thing will be happening to them. Stand tall for our Country and our Flag!!!"
Paul had a strong message about Donald Trump supporters who are against protests in sports
Chris Paul recently appeared on CNN and talked to Don Lemon and Bleacher Report's Taylor Rooks.
Lemon then asked Paul about Trump's supporters who disagree with kneeling during the national anthem and other protest in sports.
"This president, he demonizes athletes, calls them SOBs and that sort of thing," Lemon said. "He uses it as a political tool, but what do you say to his supporters who disagree with the protests in sports?"
Lemon also brought up the NFL game between the Kansas City Chiefs and Houston Texans, where fans booed while the teams participated in a moment of unity against racism.
"It's unfortunate because the people will cheer for you while you're playing the game, or while you're running up and down the field or up and down the court," Paul said. "I think what we have all come to understand is that we have to do what we think is right. You have to stand for something, and at the end of the day when you have kids and different people watching, you understand that it's bigger than what he's saying and all the name-calling. … They're gonna say this, they're gonna say that, but we got to keep pressing on, and I think that's what we'll do."
Chris Paul is doing more than taking a knee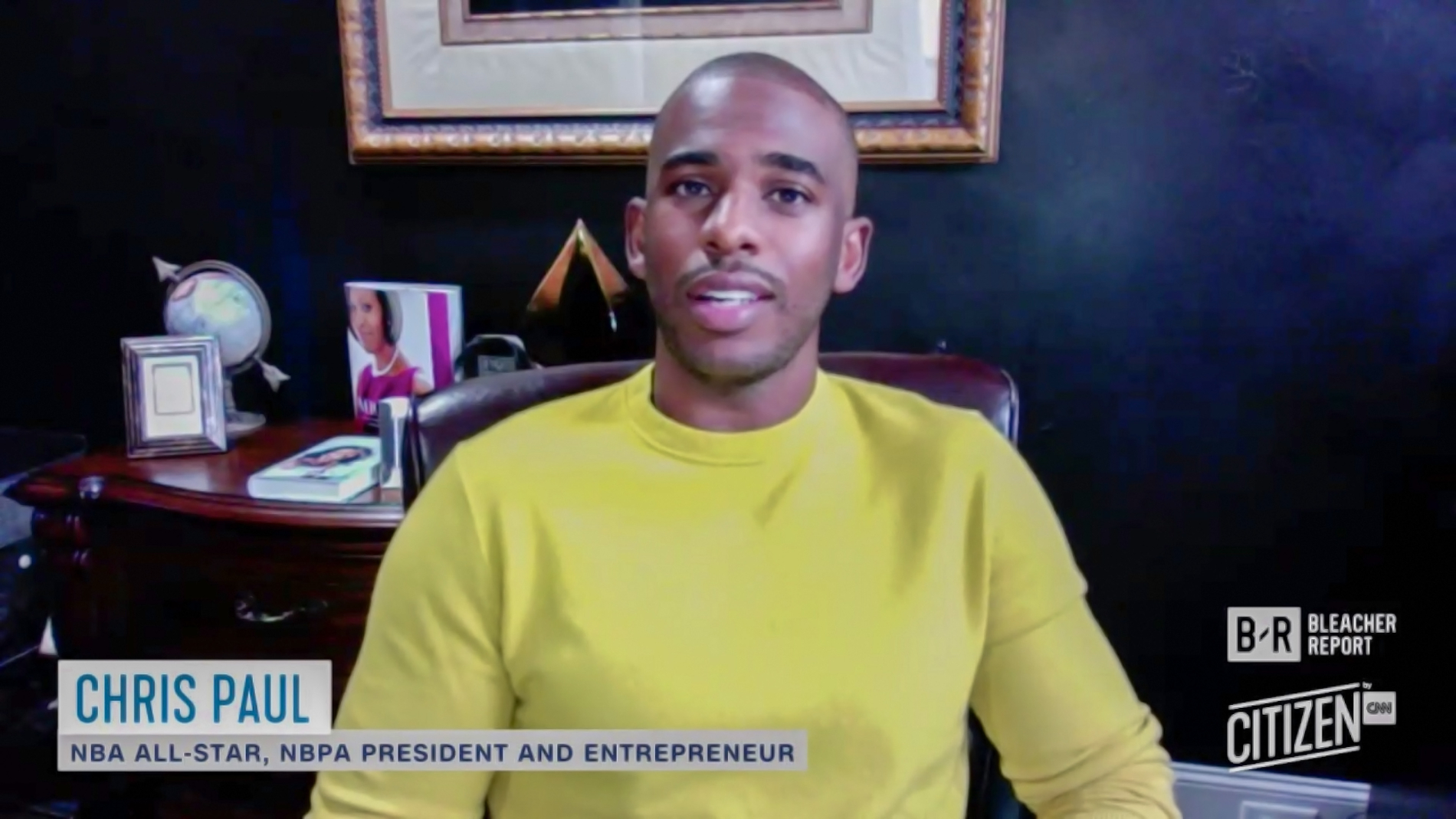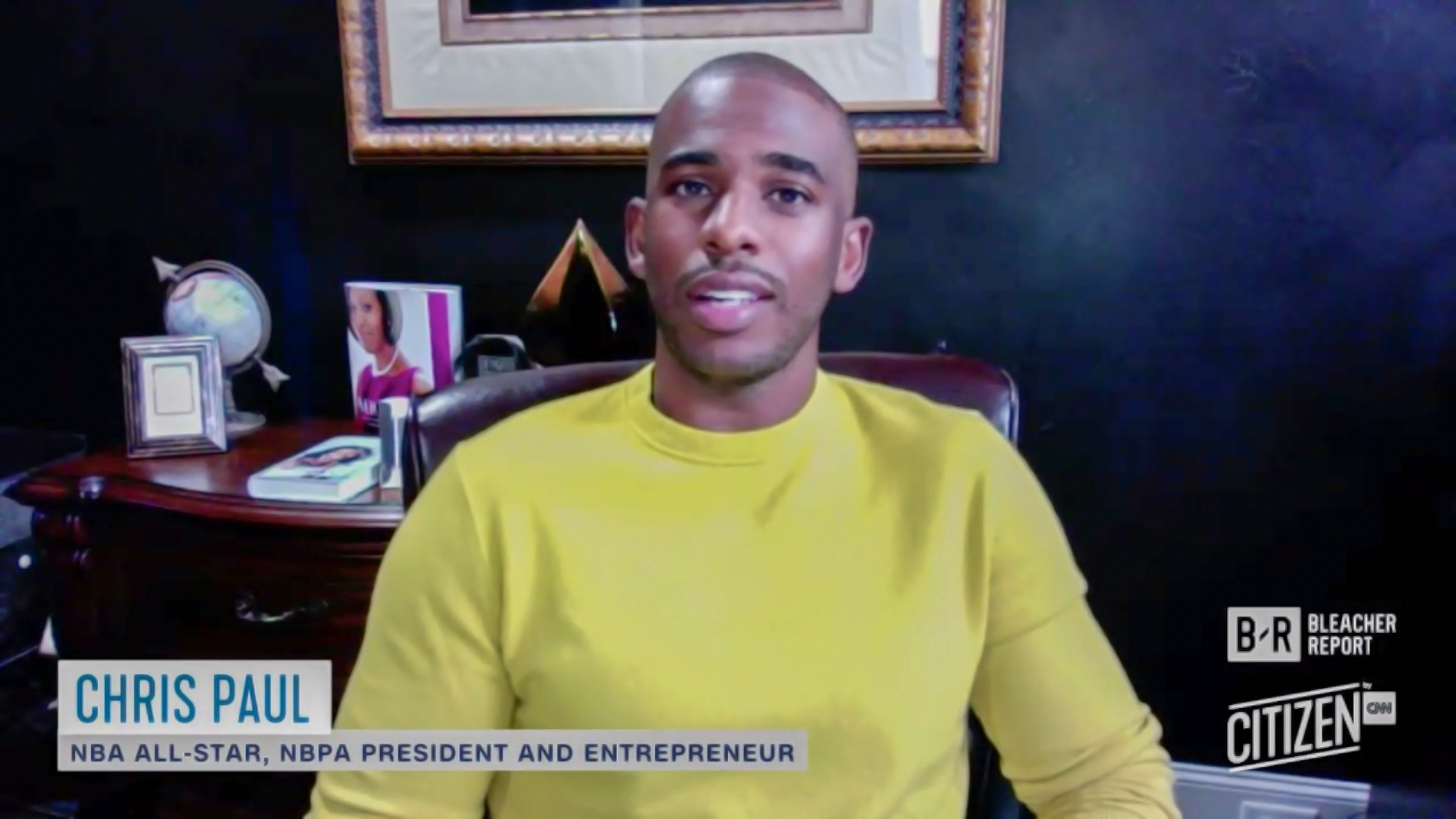 While taking a knee is certainly a giant stance against racism, Paul is doing more than that.
According to USA Today, Paul is a co-chairperson of When We All Vote. Some of the other co-chairs include Michelle Obama, Tom Hanks, Janelle Monae, Faith Hill, and Tim McGraw.
The organization is "a non-profit, nonpartisan organization that is on a mission to increase participation in every election and close the race and age voting gap by changing the culture around voting, harnessing grassroots energy, and through strategic partnerships to reach every American," according to its site.
"That's an honor and privilege in itself (to work with Michelle Obama), and there's an amazing team at When We All Vote," Paul said. "We try to encourage people to vote … I'm just trying to get people to understand how important it is to vote."
Like many of the other players in the NBA, Chris Paul is clearly proving that he is more than an athlete.
Like Sportscasting on Facebook. Follow us on Twitter @sportscasting19.