Chris Paul Has Earned a Surprising Amount of Money During His NBA Career
Chris Paul has never won an NBA championship and won't this year. But he's spent the better part of two decades in the NBA's upper echelon. While Paul is closer to the end of his career than the beginning, there's still time to appreciate his achievements. Due to Paul's play, he's been able to earn a lot of money during his playing career. But how much exactly?
Chris Paul's NBA career
RELATED: Chris Paul's Biggest Financial Regret Is Not Learning About Money
Paul's career is a tale of several eras. The first portion of his career was spent playing for the New Orleans Hornets (though the team had relocated to Oklahoma City due to Hurricane Katrina when he debuted). After a few seasons of outstanding play with relative anonymity due to the team's lack of success, the Hornets nearly traded him to the Lakers before the league stepped in to veto the deal. 
Eventually, Paul landed in LA but with the Clippers. Despite playing alongside Blake Griffin, Paul couldn't get over the championship hump there either. After that experiment failed to produce an NBA Finals win, the team traded him to Houston to play with James Harden.
While that iteration of the team got close, pushing the Warriors to the brink in the Western Conference Finals, they also were unsuccessful. Reports of in-fighting between Harden and Paul led the team to deal him to the Thunder for Russell Westbrook. Paul's circle was complete; he was now in the place where he started his career. 
Paul's legacy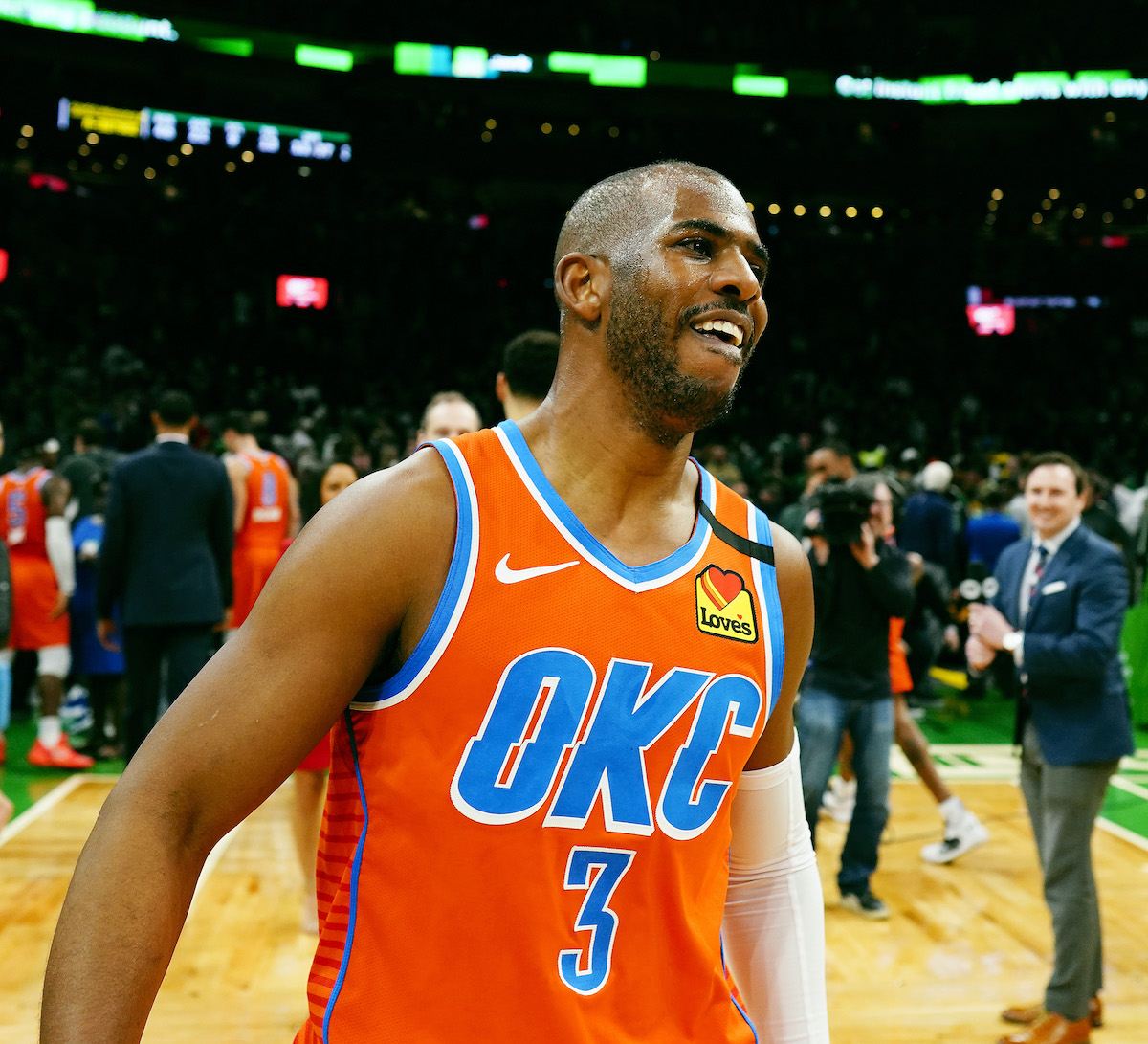 It's not too late for Paul to win a championship, but up until this point, he does have a legacy of a great player who hasn't been able to win the "big one." He's in good company there; players like Patrick Ewing, Charles Barkley, and Karl Malone had Hall of Fame careers without taking home an elusive ring. But to focus on Paul's shortcomings is to miss the bigger picture: he's simply one of the greatest point guards of all time. 
ESPN compiled a ranking of the best point guards in NBA history. Paul came in sixth. The only players ahead of him were Magic Johnson, Oscar Robertson, Isiah Thomas, John Stockton, and Steph Curry. Every single one of those players is a Hall of Famer (or in Curry's case, headed there post-retirement).
Paul is a no-brainer Hall of Famer, but simply acknowledging that doesn't put his accomplishments in the proper context. Any player who can claim to be one of the top-10 players at his position has certainly attained legend status. 
How much has Chris Paul earned?
RELATED: Chris Paul Gifted the Worst Watch He Spent Money on to a Teammate
So if Paul is one of the best at his craft, he's certainly well-paid, right? The answer is a resounding yes. According to Spotrac's ranking of active player career earnings, Paul is second behind only LeBron James. He's earned close to $261 million over the course of his career. That's nearly a quarter of a billion dollars. 
The next closest player in terms of career earnings is Carmelo Anthony, hovering around $248 million. It's proof of just how valuable Paul has been and for how long. Paul likely doesn't have any more big contracts left in him — his deal now is massive and Oklahoma City may look to move it — but he doesn't have to prove anything to anyone.
The point guard's status as one of the GOATs has been solidified in terms of both his on-court play and net worth.