Chris Paul Learned This After He and Blake Griffin Split From Clippers
Chris Paul and Blake Griffin formed one of the NBA's best duos last decade. With his Oklahoma City Thunder's season and NBA Finals aspirations on hiatus because of the coronavirus pandemic, Paul reminisced about his time with the "Lob City" Clippers in a podcast interview Friday morning.
Among the topics discussed was Chris Paul's relationship with Blake Griffin, who now plays in Detroit. Paul acknowledged he learned a valuable lesson about his bond with Griffin when Paul joined the Houston Rockets in 2017.
Chris Paul regrets how things ended between him and Blake Griffin
Chris Paul and former Clippers teammate Matt Barnes, a co-host of the Up in Smoke podcast, had nothing but positive things to say about their time in Los Angeles. Paul joined the Los Angeles Clippers in a December 2011 trade with the New Orleans Hornets.
After years of losing, the Clippers acquired Paul to team up with former No. 1 overall pick Blake Griffin, an athletic big man who needed a playmaking point guard like Paul around him. The two were teammates for six seasons and led the Clippers to their greatest stretch in franchise history.
Paul told Barnes and Stephen Jackson that he placed greater value in his time with Griffin once the two stopped playing together.
"It's seriously one of those things you don't realize what you have until it's gone. I think about it at times. And me and Blake absolutely had our issues here and there, but I actually appreciated Blake probably a lot more after I left."
Paul and Griffin were one of the NBA's top duos in Los Angeles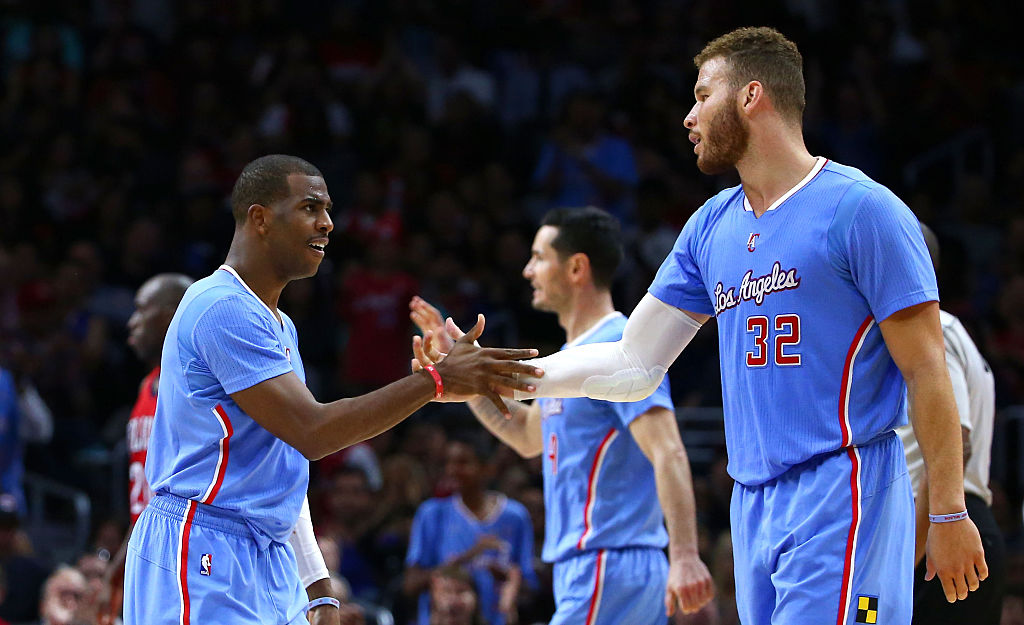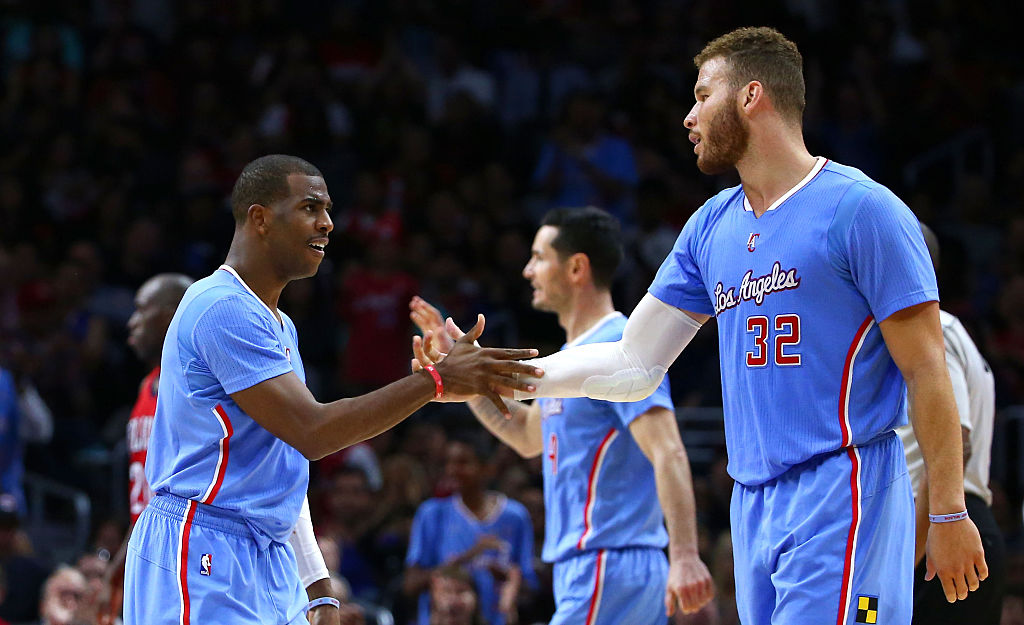 Chris Paul and Blake Griffin weren't the Miami Heat's Big 3 or Golden State's Splash Brothers, but they didn't need to be. The Los Angeles Clippers were a franchise used to losing and disappointment. Owner Donald Sterling never shied away from controversy and was a few years away a lifetime ban. By trading for Chris Paul, the Los Angeles Clippers made it clear they wanted to put their stigma as the NBA's laughing stock behind them.
The Clippers did precisely that when Blake Griffin and Chris Paul teamed up. Los Angeles made the playoffs every year they were together, though they never made it past the Western Conference Semifinals.
Chris Paul earned an All-Star nod in his first five years with the Clippers and five All-NBA selections. Paul was also named to the NBA All-Defensive First Team every year he played for the Clippers.
Blake Griffin was named to four All-Star teams in his time with Paul. Griffin was also named to the All-NBA second team every year from 2012-14. Los Angeles traded Blake Griffin to the Detroit Pistons in January 2018.
Chris Paul is staying busy during the NBA's suspended season
In addition to running the Oklahoma City Thunder's offense, Chris Paul also serves as the elected head of the NBA's players union. Paul praised NBA Commissioner Adam Silver for how he has communicated during the suspension. The NBA closed operations on March 11 after Utah Jazz center Rudy Gobert tested positive for the coronavirus.
The NBA has not yet announced when, or if, it will return this season. Sports Illustrated reported Thursday that the league is not expected to have a traditional postseason.