Chris Paul Reportedly Has No Interest in Teaming up With LeBron James on the Lakers
Chris Paul is getting up there in age, but he proved to the NBA world last season that he still has a lot left in the tank. This has led to several teams having an interest in trading for Paul and acquiring him from the Oklahoma City Thunder. One team that many people have discussed as a potential trade destination for Paul is the LA Lakers so that he can team up with his good friend, LeBron James. However, reports are now suggesting that Paul has no interest in going to the Lakers.
Chris Paul proved with the Oklahoma City Thunder that he's still a star player
RELATED: Carmelo Anthony Just Set the Record Straight About What Happened Between Him and the Oklahoma City Thunder
Prior to moving to the Oklahoma City Thunder, Paul — a 10-time All-Star, four-time NBA assist leader, and six-time steal leader — had a ton of success with James Harden and the Houston Rockets.
During the 2017-18 season, Paul averaged 18.6 points per game and 7.9 assists to help the Rockets become one of the top teams in the Western Conference. Houston ultimately went 65-17 that year and reached the Western Conference Finals. They then even took a 3-2 lead in the series, but the Golden State Warriors came back and won in seven games. Paul sadly missed Games 6 and 7, though, so everyone has been left to wonder what would have happened had he played.
Paul's numbers went down a bit for the Rockets in 2018-19, as he averaged 15.6 points per game and 8.2 assists. He also only shot 41.9% from the field, which was the lowest of his career. The Rockets were a solid team again, though, going 53-29 overall. They, however, lost to the Warriors in six games in the Western Conference Semifinals.
Following that season, the Rockets traded Paul to the Oklahoma City Thunder for Russell Westbrook. Not many people then expected the Thunder to have much success in 2019-20, but Paul had a good year, and OKC surprised a lot of people. He ultimately averaged 17.6 points per game, 6.7 assists, and he shot 48.9% from the field, which was his highest shooting percentage since 2009-10 when he was only 24 years old. The Thunder ended up going 44-28 and earned the No. 5 seed in the Western Conference. They, however, lost to the Rockets in seven games in the First Round of the playoffs.
The Oklahoma City Thunder could trade their star point guard
RELATED: Chris Paul Might Land With a Surprising Team
Paul has two years left on his contract, and is owed $85.5 million. This could be a big reason why the Thunder are potentially looking to trade him this offseason.
Several teams have been linked to Paul too. The Phoenix Suns have reportedly discussed acquiring him, according to ESPN. That would team him up with Devin Booker and Deandre Ayton. 
Additionally, the Philadelphia 76ers reportedly have an interest in acquiring him, according to USA Today's Thunder Wire. Several other teams have also been linked to Paul, including the New York Knicks, and — less seriously — the LA Lakers.
However, it appears that Paul has no interest in going to the Lakers.
Chris Paul has no interest in teaming up with LeBron James on the LA Lakers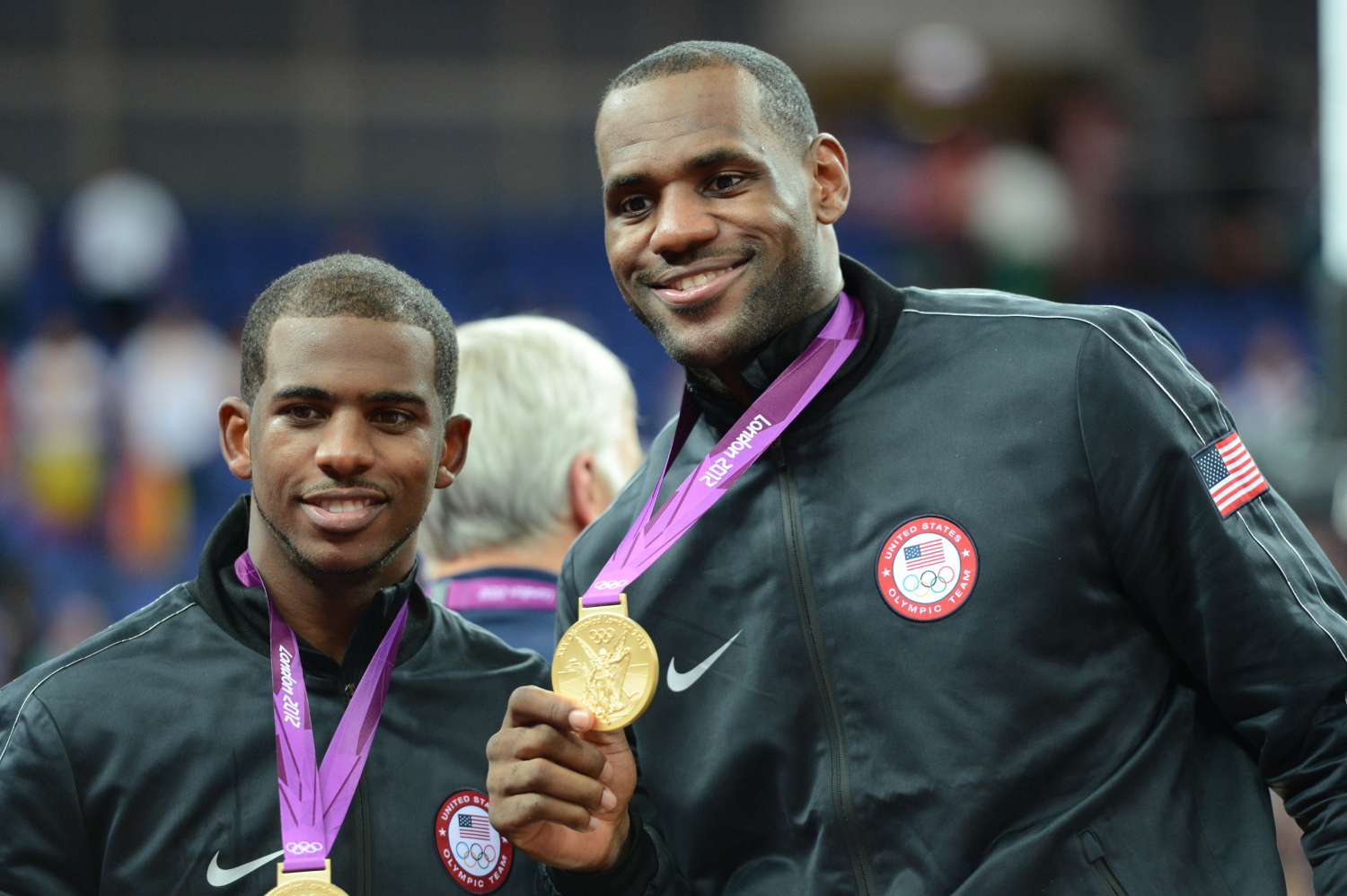 RELATED: The Lakers Could Soon Add a New Underrated Scoring Threat
Last offseason, the Thunder worked with Paul George and Russell Westbrook before trading them. They are now reportedly showing Paul a willingness to work with him if they do, in fact, trade the future Hall of Famer, according to ESPN.
However, it appears that Paul has no interest in going to one specific team, and that team is the Lakers. Many people have wondered if he would go there, especially since he is good friends with LeBron James. That doesn't seem likely now, though.
"The reason he doesn't want to go to the Lakers is they're already established, already accomplished," ESPN's Stephen A. Smith said on the Nov. 11 episode of First Take, according to USA Today's LeBron Wire. "There's really nothing for him to do for them, it's only what they can do for him and that's ring chasing, not the ring chasing Chris Paul wants to do. That's stacking the deck."
Well, that's interesting. Many guys who have been at the stage of their careers that Paul is currently in typically try anything to win a ring. It appears that Paul still wants to work for it, though.
It will be interesting to see where Chris Paul goes this offseason, if he goes anywhere. The Lakers, however, no longer seem like a likely landing spot.
Stats courtesy of Basketball Reference