Is Chris Paul the Best NBA Player to Never Make a Conference Final?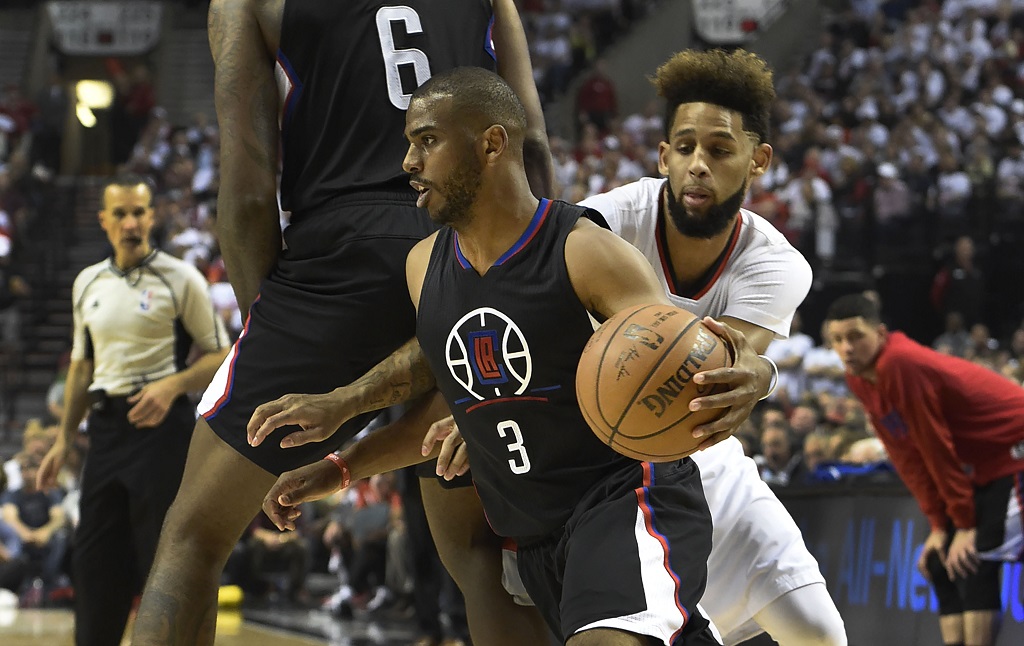 Is there anyone in the NBA more starved for a little bit of good karma than Chris Paul, the league's longtime point guard par excellence? After a decade and change in the NBA, Paul has outlasted most of his contemporaries. (Remember when it was Deron Williams and CP3 as 1A and 1B in for the title of Point God of the future?) But, glaringly, Paul is the only MVP-level player who has never made it past the second round in the postseason.
Some of this can be explained by the fact that he's spent his entire career in the Western Conference, which has fielded no fewer than 55 50-win teams (and that's not counting the 66-game lockout year), but only some of that is understandable, because Paul has been at the head of several of those teams himself.
Coming into the postseason last year, we flagged CP3 as one of the players with the most to prove during the season's most important games. Before he went down with a fractured third metacarpal in his shooting hand, he was playing admirably, averaging just under 24 points, 7 assists, and four rebounds per game against a much-depleted Trail Blazers squad that recalls something of Paul's New Orleans Hornets, with Damian Lillard leading an overmatched team against a prevailing Western Conference titan.
Unfortunately, with Paul injured, the Clippers' window was shuttered again, after cruelly being propped open by Steph Curry's knee sprain. When the dust settled, the Clippers missed the WCF yet again, and Chris Paul will have completed his 11th season in the NBA without making it beyond the semifinals once more. At 31 years old, there's still some chance for the N.C. native to finally break through that barrier, but excuses are running thin.
Barring injuries — which are awful no matter what — it doesn't seem to matter how brilliantly Paul plays or how great his teammates are; he's had exactly the same amount of success with Blake Griffin as he did with David West. And that's bizarre, because his contemporaries in playoff futility have considerably dimmer stars.
Among point guards there's Baron Davis and Mookie Blaylock (Paul is better than either, and possibly both combined). Among All-Stars? Well, there's really only one other player who makes this less-than-desirable list.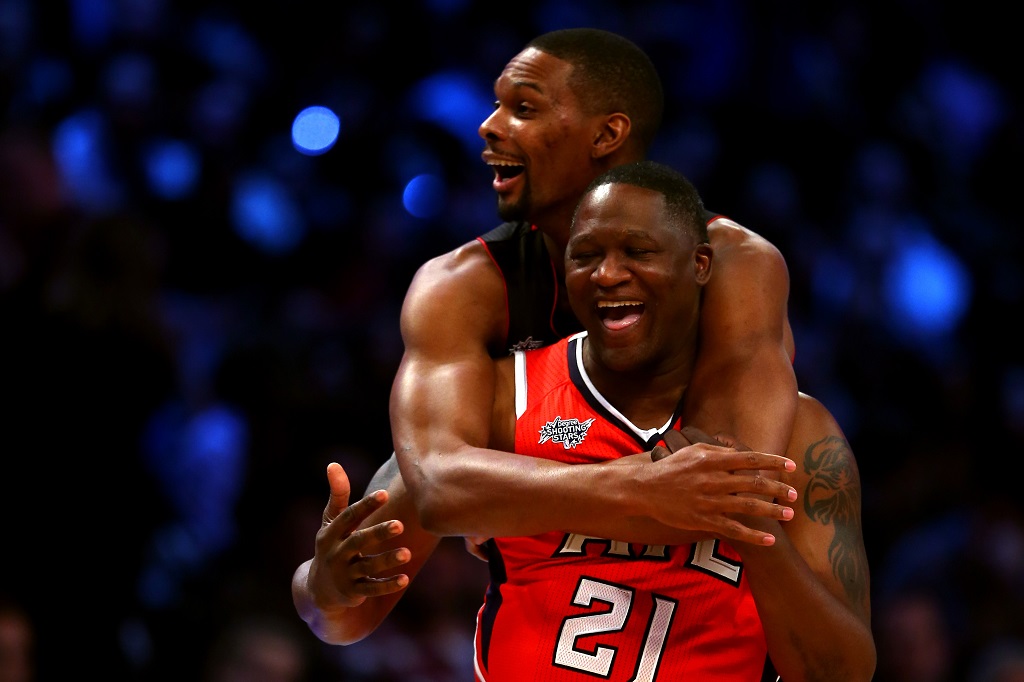 That's right, you have to go all the way back to the Human Highlight Film to find a player in Paul's position: a perennial All-Star who never set foot on a Conference Final floor. While they're not directly comparable (not only is the NBA of the Chris Paul-era much different than 'Nique's '80s, but they played different positions), Wilkins earned nine nods to the ASG, just like Paul, and spent the prime of his career battling against the giants of the time: Larry Bird's Boston Celtics.
Both players had individual skill that would absolutely dazzle a crowd, and each have left an indelible mark on the culture of the game — whether it was Dominique's dunks or Paul's precision passing, there's little doubt that either will be forgotten anytime soon. (As an aside, Wilkins was enshrined in the Naismith Basketball Hall of Fame in 2006, the same year CP3 entered the league.)
Paul is, probably, a better player than 'Nique was, though; at least, he's more decorated — while Wilkins is top 15 on the NBA's all time scoring list, Paul scores better in advanced statistics and traditional ones and is in some respects the most important offensive player in the NBA right now, at least as far as his ORtg and Win Shares are concerned.
And that's with a lower usage rate than Dominique, which is to say that he was not shirking his duties as a point guard to get others involved (Usage rate is a measure of how many possessions a player ends for his team, either with a shot or with a turnover. Carmelo Anthony has a very high usage rate, for example).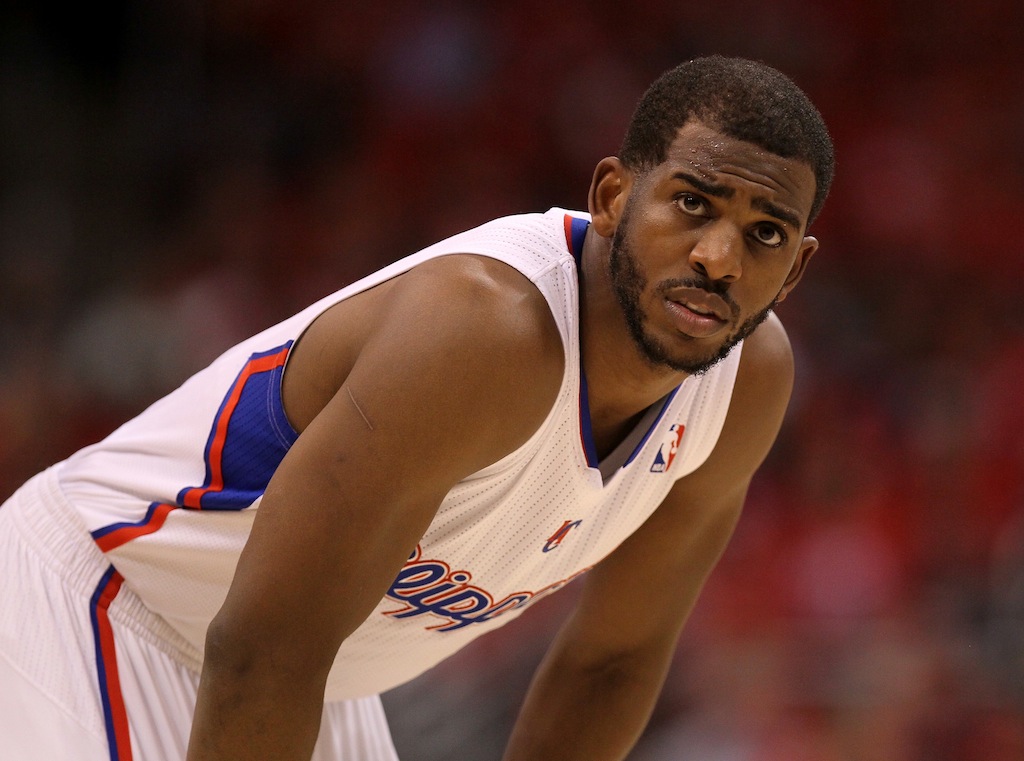 It's apples to chainsaws, sure, and we'd be loathe to rank them against each other, but it seems fairly uncontroversial to say that if you had an all-time draft, Chris Paul would go ahead of Dominique Wilkins. Unless you're the Atlanta Hawks, and you draft Marvin Williams instead.
We hope everything goes right for the Clippers. When they're firing on all cylinders, they're one of the most entertaining teams in the league, and their offensive sets have come leaps and bounds from the Lob City abandon that initially defined the club. Last year wasn't their year, though, and while San Antonio lost Tim Duncan, they still have Kawhi Leonard and the Golden State Warriors don't seem to be going anywhere any time soon, especially now that they have Kevin Durant.
That is to say, the road through the West will likely remain as tough as it has been for CP3's entire career, and it's quite possible we see a Hall of Fame player spend his entire career being bounced in the first and second rounds.