Chris Paul's Biggest Financial Regret Is Not Learning About Money
Most NBA players have been grinding since they could walk and practicing until they finally make it. No matter what advantages someone has or doesn't have, hard work helps. But having a killer jumper or shooting 95% from the free-throw line doesn't mean you can handle money. NBA star Chris Paul recently shared his thoughts with Men's Health on the mistake he made at the start of his career.
What Chris Paul said about money
Paul makes a great point in his interview with Men's Health. It should resonate with a lot of young athletes:
"I think one of the mistakes that all of us make — not just other NBA players, myself — is that a lot of times we just want everyone to do it for us. Obviously, there's a lot of hires that you make and sometimes you just think you're too busy to learn about finance because it's hard. When you hear 'a million dollars' you're like, 'Man, if I ever get a million dollars everybody gonna be good.' It doesn't work that way."

Chris Paul on his finances
It can seem like players have infinite money as soon as they get their first million dollars. But after taxes, splurges, and sharing with friends, it can disappear. Or, in some cases, it's gone before the taxes are even paid. Players don't get to the NBA because they're great with money; they get to the NBA because they're great at basketball. It's certainly tempting to hire someone to take care of it.
How Paul taught himself finance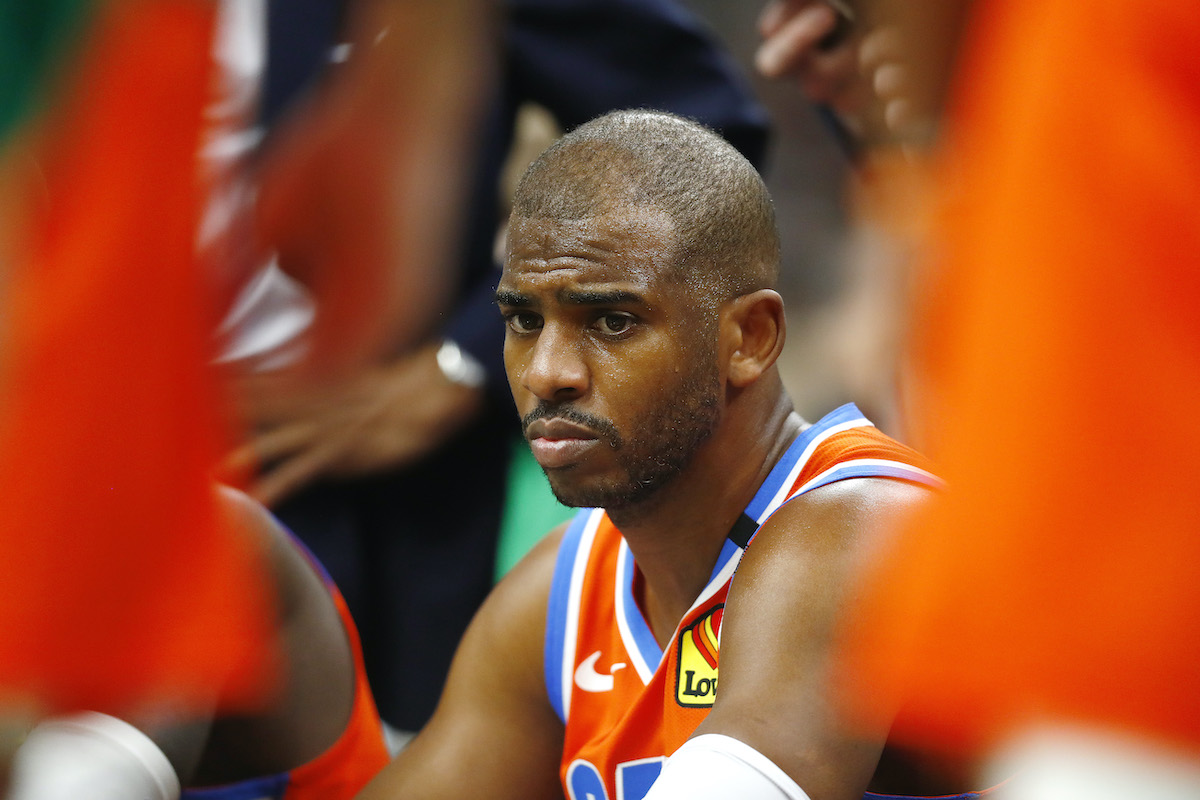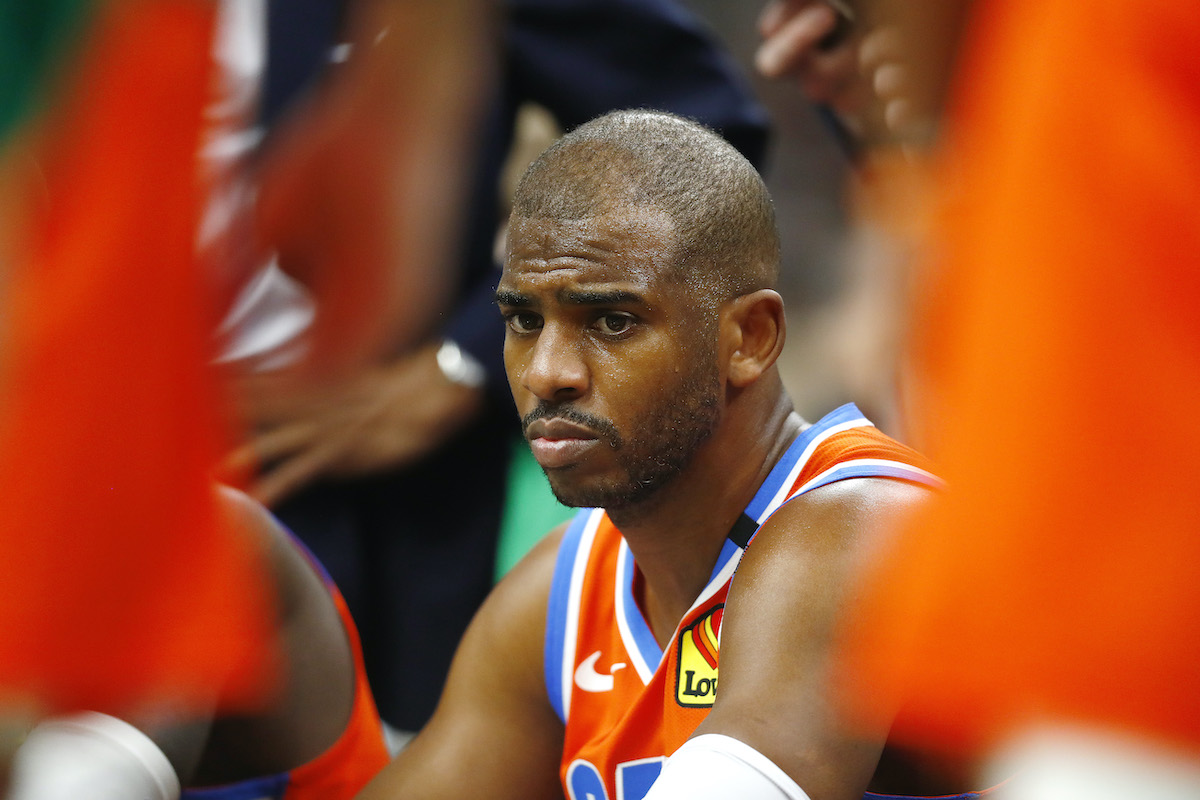 But Paul learned from his own mistakes. After admittedly wasting money at the start of his career, he's focused on building a large net worth — over $120 million — to support his family for the rest of their lives.
Paul tells a story in the Men's Health interview about his first shopping spree. He carelessly bought a Cartier watch even though he could barely see the time on it. The point guard went on to give the watch to a teammate. Paul has done his best to maintain a healthy relationship with money.
How Paul's presence will help Oklahoma City
It seems to have worked. At last check, Paul is worth $120 million and has the second-biggest NBA contract behind Steph Curry. He's earned it. Paul is the centerpiece of a Thunder team with enough draft picks to rebuild from almost nothing. The Thunder squad terrifying in the early 2010s.
It included a staggering three future MVPs in Kevin Durant, James Harden, and Russell Westbrook. But over the decade, OKC has slowly lost those players to other teams. With Westbrook's departure (and Paul's arrival) the front office is clearly planning for the future. Paul is expected to be a presence in Oklahoma City not only as a strong player but a team leader.
The team is poised to be one of the strongest competitors in this decade. They'll have a lot to learn from The Point God. About basketball, sure, but also about how to manage their money. Nobody needs to spend thousands from their first check on a Cartier watch. Maybe that's a lesson Paul will pass on to the new guys.